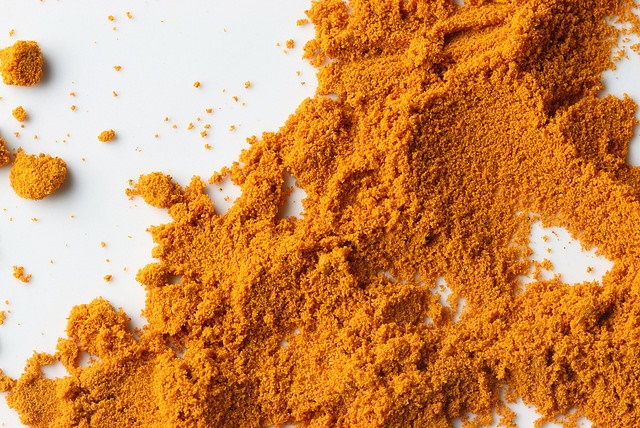 Most nootropics have proved their worth (see Natural Nootropics That Work), but the jury is still out on, or critical of, a few others. Here we look at some that haven't yet conclusively demonstrated their nootropic potential.
It is important to note that inclusion here doesn't mean they have no beneficial effects at all, they may boost overall brain health instead, for instance.
PQQ, Pyrroloquinoline quinone
Once thought to be a vitamin, PQQ is a coenzyme in bacteria, but we now know that this doesn't extend to humans. As such, PQQ can no longer be called a vitamin but instead is 'vitamin-like' at best.
PQQ is thought to support mitochondrial biogenesis, the formation of new mitochondria, which potentially protects cells against free-radicals. As one study concluded: "PQQ would appear to have therapeutic potential similar to resveratrol, genistein, hydroxytyrosol, quercetin, or other compounds that can induce mitochondrial biogenesis."
The drawback is that PQQ potentially lacks other cognitive benefits that compounds such as resveratrol can offer.
The very definition of a nootropic, for example, is that it boosts cognitive ability. While PQQ may aid overall brain health in certain sectors of the population, there is no evidence to suggest it does anything specifically for mental clarity, memory or performance.
The limited evidence so far, therefore, suggests PQQ may have a protective role in the brains of aged people, as well as an anti-inflammatory role. No clinical research has been carried out on the young or those with neurodegeneration.
PQQ study participants noted a decrease in fatigue among older adults (with self-reported issues), as well as a reduction in self-diagnosed stress and sleep issues. These effects are minor, however, and have not been tested on 'healthy' subjects with no reported concerns.
As such, there is not enough evidence to consider PQQ an effective nootropic, though it may be beneficial for overall brain health in older users.
Turmeric
Also known as Indian Saffron (not to be confused with Saffron), Turmeric is of interest because of one of its main ingredients, curcumin, an antioxidant.
Studies show that curcumin has strong anti-inflammatory effects, potentially even against cancer. It is also being studied for its potential in tackling age-related cognitive decline.
However, current evidence is conflicted and not helped by the fact that curcumin has poor bioavailability when ingested, meaning a very low amount of what you consume is actually absorbed by the body. For this reason, curcumin must be paired with other compounds, otherwise even doses of up to 4,000mg may be ineffective. Raw turmeric is also very hard to absorb.
There is 'tentative' evidence to suggest curcumin may support brain health in (non-dementia) elderly, but further studies are needed. There have been no clinical studies into curcumin's effects upon younger people.
Schizandrol-A
Schizandrol-A is obtained from the Schisandra plant, used for centuries in Chinese medicine. The fruits of the plant are used in traditional Chinese medicine for asthma, as a sedative, as an astringent, a general wellness tonic and as an expectorant.
It is believed that Schizandrol-A alters the amount of dopamine in your system, potentially helping the brain to function under stressful conditions.
The only human study on Schizandrol-A and cognition was conducted under conditions of stress.
The truth, however, is that research is very limited and has so far failed to prove the effects of Schizandrol-A one way or another. Supposed evidence of its effects on humans from Russia decades ago cannot be accessed, and there is limited Western research.
A Word about Caffeine….
Caffeine is included in many nootropic stacks, but the simple fact is that caffeine is NOT a nootropic. True, it may mimic some of the effects of genuine nootropics such as boosting your mental alertness, improving response times and enhancing your cognitive performance, but it is a stimulant rather than a nootropic.
Why does that make a difference? Caffeine has many side effects – irritability, nervousness, insomnia, increased heart rate, among others — while a genuine nootropic does not.
Caffeine can also be addictive.
If you're serious about nootropics and what you put into your body, caffeine is one substance to be avoided.