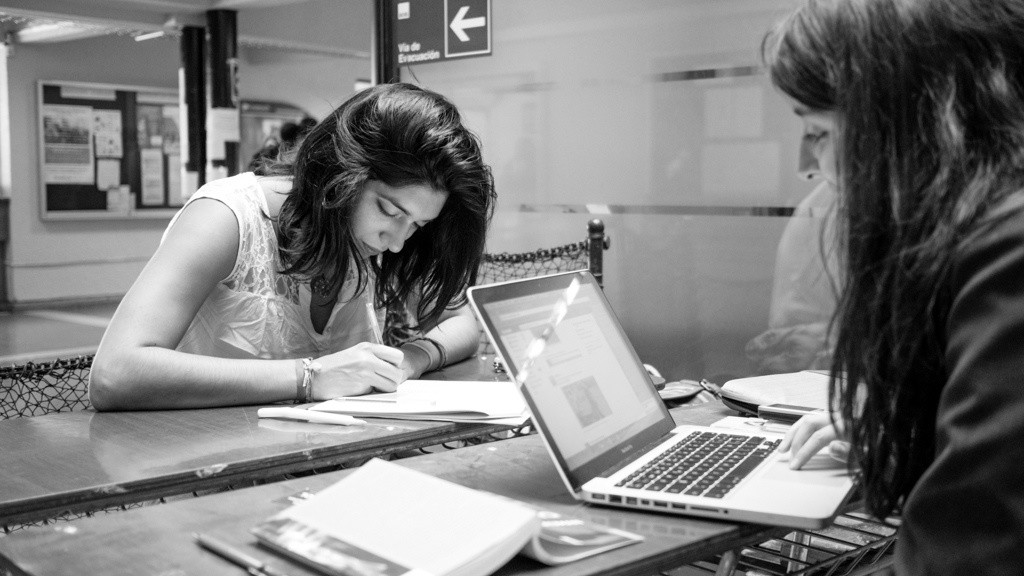 They say a healthy lifestyle with a good diet, lots of exercise and proper sleep can work wonders for the student's brain. But what they don't tell you is that it eating, exercising, and sleeping during a test doesn't help improve exam scores.
This is why students resort to a "quick fix" of mental energy during exams & intense study seshs. Quick fixes such as coffee, soda, energy drinks, Red Bull, etc., etc. that help boost cognitive stamina, but diminish brain health. Then there's the growing trend of using off-label prescription drugs such as Adderall, Ritalin, Modafinil to improve focus & help study.
Universities and colleges across the country have become hotbeds for experimentation, with estimates suggesting as many as one in four students have turned towards pharmaceutical brain boosters.
Such drugs may give you a short term bump in concentration, focus and memory, but they potentially come with a whole host of side-effects, from insomnia and headaches to depression and addiction. More on Potential Nootropic Side Effects.
So here's a novel idea: Let's skip the buzz and go for brain-healthy nootropics.
Yee?
Yee.
Nootropics & Academic Performance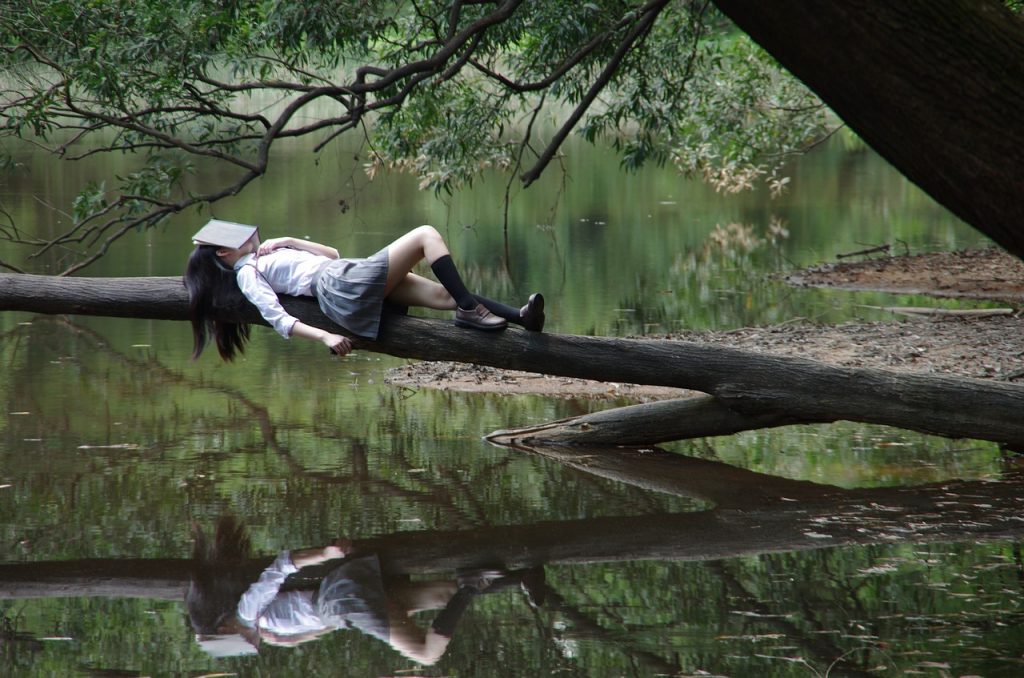 Used right, nootropics not only help boost focus, concentration, & learning, but also support long-term brain health & function as well.
Conversely, stimulants such as caffeine & ephedrine may help boost focus, but do so at the cost of long-term brain health & function. With that in mind, I want to dispel any notion of my being above a daily cup of coffee. I am most certainly under the influence of the daily Joe. And, like many, my coffee habits began in school, because, let's face it, what's better than taking caffeine to cram for an all-nighter?
I'll tell you what's better: Studying intermittently over time, avoiding the all-nighter altogether.
It's so common sense, it's practically cliché: Choosing to study the material gradually rather than all at once produces better test results. Likewise, supplementing brain-healthy nootropics regularly rather than relying on single, potent shots of caffeine produces better overall cognitive function.
Caffeine may help you feel alert, but it won't help learning, memory consolidation, stress levels, etc., etc. Nootropics, on the other hand, may support the underlying structures of feeling alert while also reinforcing other cognitive activities conducive to an academic lifestyle.
Plus nootropics are, by definition, side effect-free.
Like I said, I dabble with the caffeine. But if given the option between nootropics & caffeine, I can go on & on about how the former is superior to the latter. Lucky for you, I won't go on & on.
Instead, I'll just list below 5 ways nootropics help with studying and the corresponding nootropics for each category:
Nootropics to Improve Neuroplasticity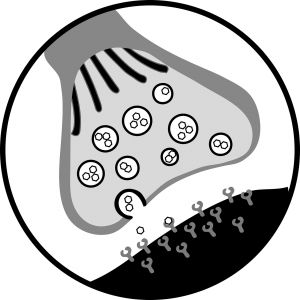 Everyone hits a mental wall sometimes, be it in the middle of an intense work or study session. Reading the same material over and over but not taking it in is a classic sign that your brain has run out of juice.
And by "juice" I obviously mean "neuron synaptic plasticity."
In order to learn new ideas and concepts, and create memories as a result, your brain first needs to generate connections between neurons, or to arrange others. This function is known as synaptic plasticity. Only once this is working efficiently, can you appreciate new concepts and store them in your memory.
The good news is that several nootropics can boost this plasticity by making the brain release more of the neurotransmitter acetylcholine. Acetylcholine makes the process of synaptic plasticity easier, helping the neurons to communicate with each other more effectively.
Racetams (e.g. Piracetam) are some of the best nootropics for this. As well as boosting acetylcholine levels to increase plasticity, the extra acetylcholine produced by supplementing racetams can also improve the ability to formulate memories and make it easier to focus for longer periods of time. It's a win all round.
Nootropics for Neuroplasticity:
Nootropics for Attention & Motivation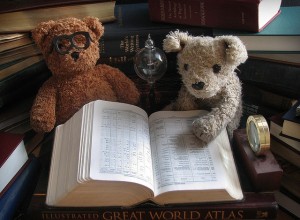 Of course, there's no point boosting your ability to learn if you can't be bothered to do it. I used to be determined to study for hours only to be distracted by the slightest thing (*ahem cough cough Call of Duty*). In some cases, I even looked for an interruption. My motivation was in the toilet. I would also become easily mentally exhausted as a result.
Perhaps the funniest part about this is that I'm speaking in past tense here for some reason. Lack of motivation isn't an affliction unique to only students.
Yet, in order to study effectively, you need to be able to motivate and energize yourself. Some students have traditionally taken the off-label prescription medicine Adderall or Adrafinil for this. I wouldn't recommend either because of the potential side-effects, but one of the strongest racetams, Phenylpiracetam (also known as Fonturacetam), also gets the job done.
Nootropics such as Phenylpiracetam help boost dopamine levels, in effect reducing anxiety & improving mood. In turn, this may help boost confidence & motivation, putting users into a driven & highly focused state–minus the mental turbulence of smart pills & energy drinks.
Nootropics for Attention & Motivation:
Nootropics for Memory
Memory is obviously crucial when it comes to study.
When you think about it, "studying" is practically synonymous with "memorizing."
If you can't remember important information despite your very best efforts, you may need a helping hand. Memory is split into three elements:
Memory formation
Memory restoration
Memory recall
If any one element is weak, overall memory is impaired.
Much of the same nootropics that benefit neuroplasticity also benefit memory & learning due to acetylcholine's association with memory functions.
Nootropics for Memory:
Special Note on Racetams
Certain racetams may be better than others for different forms of study.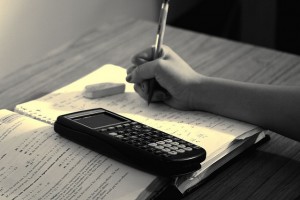 For instance, Oxiracetam, has unique abilities for logic-based thinking, especially in maths and number-based subjects, helping the brain perform computations easier. It also boosts overall fact retention.
Aniracetam, on the other hand, is more strongly associated with creative thinking, elevating its status among, say, English & writing students. It also boosts working memory and cognition. This racetam can offer a huge boost to figurative and creative thinking, helping ideas to flow easier.
Granted, many of these differences are anecdotal & largely under-researched, but the associations are strong enough and nearly universally regarded that I'm willing to give them credit. More on Racetams.
Other Nootropic Stacks for Study
Caffeine & L-Theanine
Given that most students are probably already using caffeine as a cognitive enhancer, why not add L-Theanine into the mix? Caffeine isn't a nootropic but acts as a stimulant, while L-Theanine promotes what I like to call "wakeful relaxation." As such, L-Theanine reduces the potential side-effects of caffeine, such as jitters, anxiety, high blood pressure and interrupted sleep. More on L-Theanine.
Racetam + Citicoline or Alpha GPC + Vinpocetine + Hup-A.
The racetam plus (insert choline donor) combo has become an increasingly popular nootropic stack for its 1-2 synergy on acetylcholine production. Whereas racetams promote the production of acetylcholine, citicoline (or, say, Alpha GPC) provide the raw material for acetylcholine, which is choline itself. At the least, it may help reduce "burnout" headaches occasionally provoked by long-term racetam supplementation.
Additionally, Huperzine-A sustains acetylcholine levels by preventing the breakdown of acetylcholine via inhibition of acetylcholinesterase. I like topping this stack with Vinpocetine, because, like Hup-A, it requires a low dosage for peak bio-action, resulting in quick neuroprotective, neuroboosting benefits.
Conclusion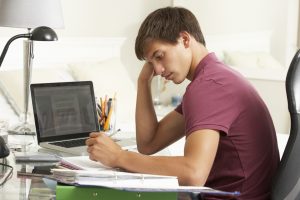 In terms of academic nutrition, nootropics simply make sense.
And contrary to other popular "mind-altering" substances commonly taken in college, nootropics give you the boosts now that aren't at the expense of later boosts. In fact, these boosts won't only help you throughout the school year, but will see you sprinting through the graduation finish line.
I hope that non-students may also find value in these nootropics as their benefits translate into professional & recreational mental performance as well.
Plus, if I may play off of one more student cliché: Coffee is expensive. Students are poor. Stocking up on nootropic stacks, rather than investing in daily shots of espresso, may actually save you money in the long-run.
Money you'll need to fund this weekend's beer pong tournament (okay, two more student clichés).