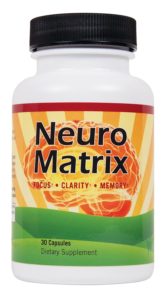 Deriving from the Latin mater, which means "mother", the word "matrix" used to mean "uterus"… which gives the movie The Matrix a whole new, crazy meaning — assuming you're not already a Matrix junkie who's previously studied up on all of this before reading my Neuro Matrix review.
On that note, Neuro Matrix may come to mean Neuro Uterus, which also gives this supplement a whole new, crazy meaning.
Essentially, what you're doing with this supplement isn't simply boosting cognition but birthing it. You're creating the consciousness of man with each daily pill, much like the forbidden fruit of Eden!
Are you sure you want to take this brain health supplement??
Of course you're not sure. That's why you come to my reviews: to make sure you want to buy any of this stuff. So, let's read the Neuro Matrix review to find out if it's truly the mother of all nootropic supplements.
About Neuro Matrix
Manufactured by New Health Corp, Neuro Matrix is a fairly run-of-the-mill brain health stack, featuring an increasingly popular mix of Bacopa, PS, Ginkgo, Rhodiola, and DMAE.
Other ingredient items include Lion's Mane, ALCAR, and Hup-A, of which only the latter is sufficiently dosed.
Is Neuro Matrix or Neuro MatRx? Amazon advertised the former with the latter's bottle label, which supplies a completely separate formula. Hm…
Neuro Matrix Ingredients

Ingredients
Amount Per Serving
Vitamin B12 (as Cyanocobalamin)
500 mcg (20,833% DV)
Bacopa Herb Extract
300 mg
Phosphatidylserine 20%
100 mg
Ginkgo Leaf Extract
100 mg
Rhodiola Root Extract
50 mg
Dimethylaminoethanol [DMAE] Bitartrate
50 mg
Hericium Erinaceus Mycelium (Lion's Mane)
50 mg
Acetyl-L-Carnitine (as Acetyl-L-Carnitine HCl)
25 mg
Huperzine A (from Toothed Club Moss Aerial Part Extract)
10 mcg
Serving Size: 1 Capsule
Servings Per Container: 30
Other Ingredients: Gelatin Capsule, Dicalcium Phosphate, and L-Leucine. CONTAINS: Soy, Tree Nuts (Ginkgo Nut).
Directions: As a dietary supplement, take 1 capsule 1-2 times daily preferably with meals or as directed by a health care professional.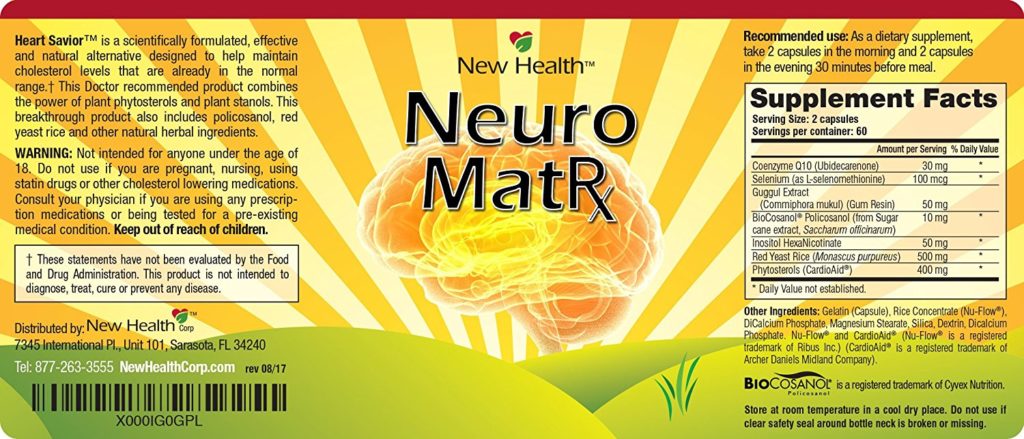 Neuro Matrix supplies one of the more common nootropic formula designs of 2018 (essentially all of the ingredients from B12 to DMAE), with exception to a few additions (Lion's Mane, ALCAR, and Hup-A).
But how do these ingredients stack up individually? Check it:
Neuro Matrix Review: Ingredients
Vitamin B12 (as Cyanocobalamin) – Not exactly the B12 form I'm looking for (methylcobalamin is better), but the massive dosage more than makes up for this. B12 is key for healthy cognition, particularly for B12-deficient vegans and elderly folk. More on Vitamin B12.
Bacopa Herb Extract – The highest dosed ingredient in the formula is a good one, one of my favorites for memory and learning. Bacopa monnieri seems to improve the brain's acetylcholine status, enhancing the cholinergic pathways to enhanced cognition. More on Bacopa Monnieri.
Phosphatidylserine 20% – Soy-derived phosphatidylserine, a great nootropic phospholipid for clearer thinking and better cognitive longevity. May also possess ergogenic benefits for all you active, exercising nerds, as well. More on Phosphatidylserine.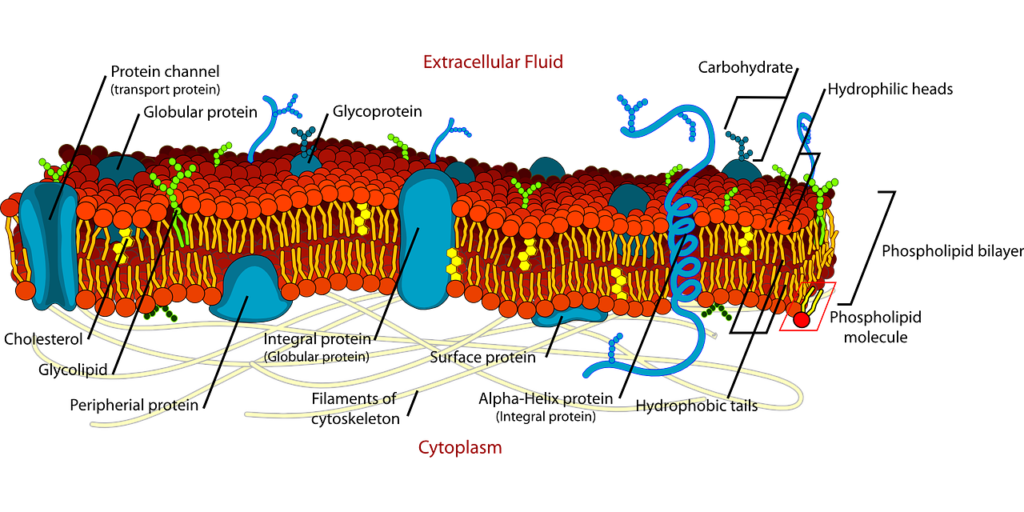 Ginkgo Leaf Extract – Believed to improve circulation, Ginkgo seems to enhance nutrient and oxygen delivery to the brain, fueling cognition in quick, noticeable bursts — as well as potentially enhancing working memory. More on Ginkgo Biloba.
Rhodiola Root Extract – More so a fatigue reducer than an energy booster, Rhodiola rosea's brain and body benefits feel like a heavy cloud lifting off your entire being. However, I'm skeptical against Neuro Matrix's fairly low dosage here. More on Rhodiola Rosea.
Dimethylaminoethanol (DMAE) – This beauty compound might help with concentration and memory, potentially improving cognition affected by hyperattention and neurodegeneration — although, data is scarce on DMAE's nootropic potential. More on DMAE.
Hericium Erinaceus Mycelium (Lion's Mane) – Hell yea, Lion's Mane — always excited to see this brain-building shroom making moves in today's nootropic stacks. Not too sure if Neuro Matrix's low dosage and plain format will get much accomplished, though. More on Lion's Mane Mushroom.
Acetyl-L-Carnitine (ALCAR) – Another questionably dosed compound, especially given the rather heavy dosage requirements of this brain-energizing nootropic amino. ALCAR outperforms other carnitine forms on the nootropic scale for this carnitine type's ability to cross the blood-brain barrier. More on ALCAR.
Huperzine A (from Toothed Club Moss Aerial Part Extract) – This semi-synthetic nootropic seems to improve the brain's neurotransmitter acetylcholine status by inhibiting acetylcholinesterase, the enzyme responsible for breaking down acetylcholine in neuronal synapse. More on Huperzine A.
Neuro Matrix Review: Good Range, Okay Results
With so many awful nootropic supplements available, I have to imagine that the "average nootropic brain health stack" encompasses a pretty low standard. So, when I say, "Neuro Matrix is an above average nootropic brain health stack," I don't mean that it's absolutely outstanding.
Even so, it's true: Neuro Matrix is an above average nootropic brain health stack.
More importantly, I believe that it works — or at least some of its ingredients work. But do they work for the exact brain benefits claimed by Neuro Matrix? Such as:
Focus – possibly, thanks to Ginkgo's circulatory boosts, but nothing too stimulating.
Clarity – PS and Rhodiola may assist with increasing "brain fog free" cognition.
Memory – Bacopa monnieri and Hup-A — perhaps the strongest benefit here.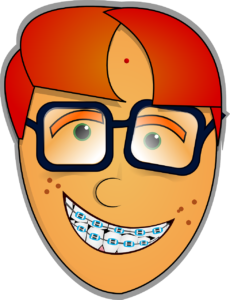 Altogether, Neuro Matrix's range of ingredients covers a significant spectrum of cognitive and brain health benefits. Because Neuro Matrix went the non-stimulant, caffeine-free route, you won't feel anything too extreme or powerful here. To be honest, I don't think you'll feel really that much at all, with exception to a bit of clearer thinking for a short amount of time. The memory benefits, on the other hand, require at least a few weeks of daily supplementation for you to reap those rewards.
All of which ranks Neuro Matrix in the above average range.
However, on the Nootropic Geek scale, Neuro Matrix ranks in my meh category — my "I'll take it, if I have to, but I don't have to, so I won't take it" category. And I'm not too sure what would be forcing you to take this stack… but if that's the case for you, Neuro Matrix isn't the worst option.
The Pros
Neuro Matrix has a decent range of brain bio-benefits, considering that not every ingredient seems to work here. (Sort of a backhanded compliment out of the gate.)
Bacopa monnieri is an awesome Ayurvedic nootropic that deserves the top spot in this formula.
Neuro Matrix does us a service by keeping its formula non-proprietary, instead revealing to us each individual ingredient dosage.
The Cons
Due to dosage concerns, Neuro Matrix doesn't quite reach its full potential.
Certain ingredients (DMAE and ALCAR) could be swapped out with better nootropics or removed altogether.
Not too sure if it's Amazon's fault or New Health Corp's, but listing the wrong Supplement Facts label is a bit sloppy, indicating a lack of attention or concern or what-have-you.
Pricing
$29.95 for 30 capsules, a 30-day supply
$1.00 per serving
This is the listed price at newhealthcorp.com. Yet, you can order this product at a much cheaper price, if you buy it through, say, Amazon, which lists the supplement at $16.94 per bottle.
Who Takes Neuro Matrix?
According to Neuro Matrix's Amazon listing, this product sells itself "For occasional mental fatigue" — of course, with the disclaimer that this isn't prescribed as a legitimate medicinal treatment. Having said that, Neuro Matrix's formula design does seem intended for the brain worker, whose work may benefit by a bit of a brain boost.
Where to Buy It
As far as I know, you can only buy Neuro Matrix at Amazon and New Health Corp. I haven't found this stack sold at any other retailers.
Conclusion: Does Neuro Matrix Work?
Neuro Matrix seems to work best for memory, potentially improving cognitive clarity in spurts, whereas the "Focus" benefit is somewhat of a maybe. On the whole, though, it's hard to say if Neuro Matrix does enough to warrant the buy.
Had Neuro Matrix focused specifically on one of those cognitive measures, concentrating its formula's efforts onto a single brain benefit, then I'd feel much better about this stack's power. And the low price would still seem fair, even if Neuro Matrix doesn't claim to do everything for your brain. However, as it stands, Neuro Matrix doesn't quite do enough to get your brain significantly moving and grooving.
If these are more or less the exact ingredients you're looking for, I say sure: give it a try. The price won't set you too far back. Yet, if you generally searching for better Focus, Clarity, and Memory… I recommend passing this sucker by for better brain boosting supplements.
Final Rating
Formulation Strategy

Brainpower Benefits

Brain Health Benefits

Transparency

Quality

Value

Average