Nighttime Regeneration for Daytime Performance
If you're serious about being mentally superior like me, then here's your new motto (and possibly tattoo): TOMORROW STARTS TODAY.
Or, in the case of Performance Lab Sleep: TOMORROW STARTS TONIGHT. Because, well, let's be real: if tomorrow actually starts today, then what is today but the end of yesterday. And if today's the end of yesterday, then really tomorrow started yesterday.
Frankly, that line of logic gives me anxiety, and I can't sleep when I'm anxious.
So, instead we go by the Performance Lab Sleep philosophy: TOMORROW STARTS TONIGHT — and it starts in a comfy bed, at a reasonable hour, with a nice, cold glass of tart cherry juice. If you're confused by that last list item, I recommend that you read the Performance Lab Sleep review below.
About Performance Lab Sleep
Performance Lab Sleep is a nightly regeneration support supplement for optimized daily mental performance.
Premium ingredients abound: CherryPURE® extract (for melatonin), TryptoPure® L-Tryptophan, and a quality Magnesium complex (including NutriGenesis®).
Performance Lab Sleep's premium ingredients come encases in premium NutriCaps® branded capsules, completing the overall natural design of this noot sleep aid.
Performance Lab Sleep Ingredients

Ingredients
Amount Per Serving
Magnesium (as Magnesium Bisglycinate, Magnesium Taurate, NutriGenesis® Magnesium*)
100 mg (25% DV)
Montmorency Tart Cherry (as CherryPURE®) (Prunus cerasus) (fruit) (50:1 concentrated ratio)
500 mg
L-Tryptophan (as TryptoPure®)
250 mg
Serving Size: 2 NutriCaps®
Servings Per Container: 30
Other Ingredients: NutriCaps® Pullulan Capsule, NuFlow® Rice Concentrate
Directions: Take 1-2 capsules in the morning or early afternoon. For best results use daily and consistently.
If you want the quick and dirty sleep aid supplement, you go for melatonin. It's one of the most popular over-the-counter options for quote-unquote "better" sleep. However, many melatonin supplements supply the synthetic stuff, which may greatly vary in melatonin:serotonin ratio concentrations. This is bad news bears for the melatonin sensitive and/or serotonergic antidepressant users.
Performance Lab Sleep, on the other hand, supplies a more standardized melatonin concentration, as I'll explain below in the "Ingredients" section of this review… As in right below, like right underneath this paragraph — so, let's get the frigg on with it!
Performance Lab Sleep Review: Ingredients
Magnesium (from Magnesium Bisglycinate, Magnesium Taurate, NutriGenesis®)
As a cofactor in more than 300 enzyme pathways, magnesium almost deserves a spot in every health supplement — be it for brain health or testosterone health. For sleep purposes, this multipurpose mineral plays a key role in calming neuronal signalling, relaxing muscle and brain activity, and facilitating neuroplasticity — an important factor in overnight memory consolidation. Mineral sweating athletes, in particular, may require additional magnesium supplementation to achieve decent sleep. (Although, to be frank, magnesium deficiency is common to both athletes and non-athletes.)
Because dietary magnesium has a low oral bioavailability, it's nice to see Performance Lab Sleep investing in the easy-to-absorb stuff, issuing its magnesium in a more premium format: NutriGenesis® Magnesium, Magnesium Bisglycinate, and Magnesium Taurate. Thas supa coo.
Montmorency Tart Cherry (CherryPURE®)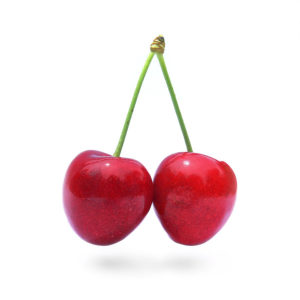 I generally avoid melatonin when I can, as the morning-after results for me tend to vary from "okay, I feel pretty good" to "why does my head feel *blurghhhlellrrr*??" This is likely due to the unreliability of synthetic melatonin, a common OTC melatonin form found in many sleep aid supplements.
Performance Lab Sleep does not use synthetic melatonin but rather melatonin naturally sourced from montmorency tart cherry (CherryPURE™), the richest natural source of melatonin. And the results look good on cherry melatonin: one study found that tart cherry juice concentrate improved sleep quality over placebo over a 7-day span. Additionally, tart cherry supplementation comes with the added benefits of increased antioxidant capacity, meaning reduced free radicals and oxidative damages across the brain and body.
L-Tryptophan (TryptoPure®)
While not quite as known as melatonin, L-tryptophan is another reliable natural sleep booster, especially when stacked with magnesium and vitamin B6 — a cofactor in L-tryptophan's conversion to serotonin. Eventually, L-tryptophan converts to melatonin through the following pathway: L-tryptophan to 5-HTP to serotonin to melatonin. This somewhat lengthy pathway process initiated at nighttime may help prolong a better mood through the next morning and day.
And Performance Lab Sleep doesn't go with plain ol' L-tryptophan, instead giving us the good stuff: TryptoPure®. Through TryptoPure®'s fermentation process, this ingredient yields a high 99-100% tryptophan concentration. So, essentially that 250 mg dosage accurately represents the actual L-tryptophan content in this stack.
Want some?
Get the Best Deal on Performance Lab Sleep here.
Performance Lab Sleep Review: Nighttime Regeneration for Daytime Performance
As I said before, the quick and dirty way to fall asleep is your standard, synthetic melatonin. I'm sure many of my readers — all you nootropic geeks out there — have at least messed with melatonin once or twice in their lifetimes. And if they're anything like me, it's sometimes lead to a foggy, groggy morning.
For me, these foggy, groggy mornings occurred often enough to kick melatonin to the curb. Which is why I was hesitant to give Performance Lab Sleep a try. Although, I've heard tart cherry juice is the real deal when it comes to sleep, so I figured "YOLO" — I'll give melatonin another try.
You already know what I'm going to say: Performance Lab Sleep worked.
And I believe it worked for many of the same reasons that other awesome supplements work. Reasons such as:
The ingredients are all high quality and safe.
The dosages are adequate and transparently displayed.
Everything in the formula sticks to the advertised plan.
Many nootropic supplements, in particular, neglect this last point by vaguely listing things like "Focus" and "Clarity" on their labels, yet fail to follow these claims up with any nootropics that actually provide focus and clarity. Sleep aid supplements, on the other hand, can't get away with this so easily.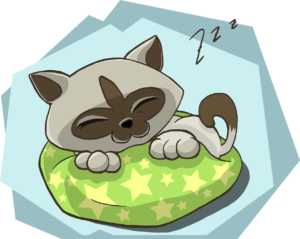 Because you know when you're not asleep.
But what differentiates a good sleep aid from a bad sleep aid supplement is how the supplement makes you feel the next day. And thanks to Performance Lab Sleep's additional L-tryptophan and magnesium, I felt pretty great throughout the morning, with enough energy to spare into the afternoon. And the best part: no follow-up morning came with any foggy, groggy, froggy, soggy, lame BS to slow me down at any point. The Performance Lab Sleep experience worked consistently, and, more importantly, it worked consistently well.
Wake Up, You're Dreaming! 
If you're one of those "I'll sleep when I'm dead" types, perhaps you should check out lucid dreaming. Essentially, it allows you to maintain consciousness while you're asleep. Which is not only cool but, well… arguably fictional. Even so, it's a cool concept I've looked into. So, if you're interested to learn more,
check out my write-up on lucid dreaming.
The Pros
Performance Lab Sleep supplies one of the cleaner, more premium sleep aid options on the market, doing away with that synthetic melatonin mumbo-jumbo.
This sleep stack also does away with the proprietary blend nonsense, instead revealing to us the individual ingredient dosages. And guess what: they're good.
For a stack of this quality, Performance Lab Sleep is reasonably priced, especially if you plan on taking this supplement for the long-run — in which case you can order the 3 boxes order option for a cheaper price per serving count.
The Cons
Pricing
1 Box of Performance Lab Sleep
$39 for 60 capsules, a 30-day supply
$1.30 per serving
2 Boxes of Performance Lab Sleep
$78 for 120 capsules, a 60-day supply
$1.30 per serving
3 Boxes of Performance Lab Sleep (+ 1 Free)
$117 for 240 capsules, a 120-day supply
$0.98 per serving
Additionally, if you buy 3 boxes (+ 1 free) per order, you receive free shipping + handling. Buying Performance Lab Sleep in bulk is the most cost efficient option in the long run.
Who Takes Performance Lab Sleep?
Performance Lab Sleep has a certain neurohacker vibe to it. Sure, nootropic users with frequent sleep issues will obviously find value in this supplement …however, it seems that most everyone has frequent sleep issues. And thus, simply put: anyone looking to get better sleep for better, well-rested daily cognition may find value in Performance Lab Sleep.
Where to Buy It
At time of writing, you can buy Performance Lab Sleep only through the Performance Lab website (https://www.performancelab.com/). And Performance Lab has a few reasons for this, as stated below: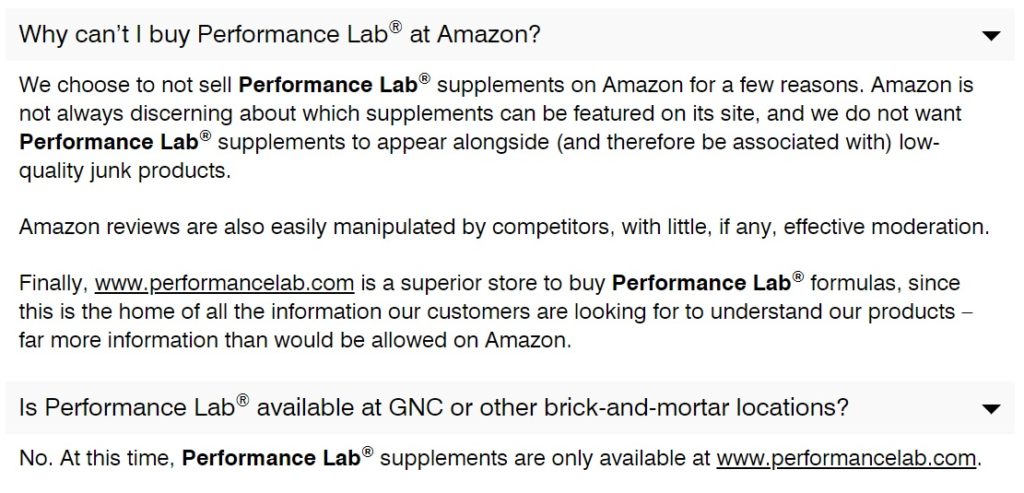 Want some?
Get the Best Deal on Performance Lab Sleep here.
Conclusion: Does Performance Lab Sleep Work?
Yes, Performance Lab Sleep works. Namely, it works at putting you to sleep. Which is only the minimum requirement of a sleep aid. Yet, this supplement goes well beyond the minimum by not only helping you sleep but helping you feel better and mentally recharged for the next day.
Much of this is to the credit of Performance Lab Sleep's choice of quality ingredients, as well as the manufacturer's commitment to non-synthetic melatonin.
Performance Lab Sleep is a natural sleep aid supplement, a title that many sleep supplements grant themselves yet haven't earned. Because I'm often tempted by the night (namely Fortnite), I find immense value in a quality sleep aid that not only works but doesn't sacrifice tomorrow's energy. And, lucky for me, Performance Lab Sleep fits that bill.
Want some? Buy Performance Lab Sleep here.
Read my Best Sleep Supplements to Buy in 2021 list here.
Final Rating
Formulation Strategy

Brainpower Benefits

Brain Health Benefits

Transparency

Quality

Value