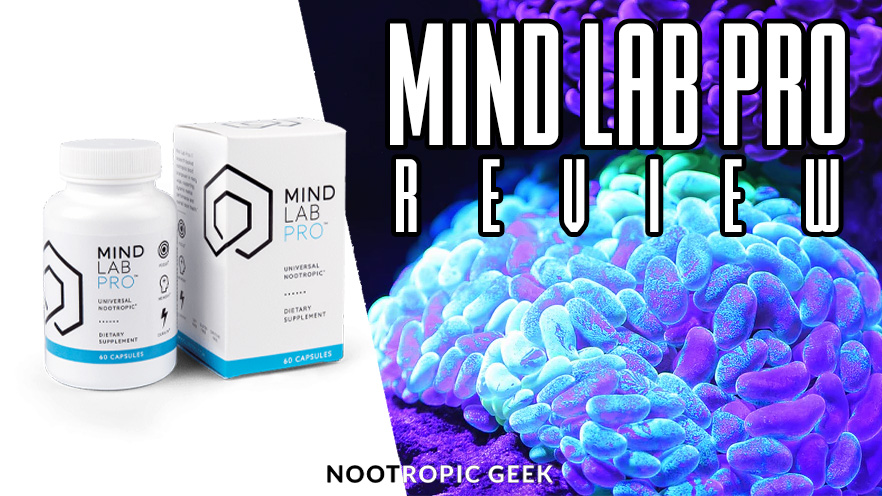 Mind Lab Pro Review: Summary
Easily one of the best nootropic supplements available, Mind Lab Pro is a brain-boosting powerhouse, mixing all-natural, all-safe, powerful ingredients in unique all-natural NutriCaps capsules. What's more, the stim-free formula design allows you to take this supplement daily, with or without your coffee, to truly enhance your brain health and function without bottoming out by the afternoon. MLP does this by targeting 6 key brain bio-pathways, achieving optimal daily brain performance.
Want some?
Get the Best Deal on Mind Lab Pro here.
Face the facts: Your brain sucks.
It's weak sauce and lazy. It doesn't want to work.
Which is why you can't keep using the same nootropic stacks that are operating on the same song and dance of single-issue ingredients, low potent bio-activities, and low dose proprietary blends.
You need a real nootropic stack, one that can handle your complex needs and wants, that will take control of your cognition (oh, that's so hot!) by addressing your broken brain bio-mechanics with proper care and sensitivity (oh, that's so sweet!).
In other words, you need Mind Lab Pro, the uncontested winner of the Nootropic Geek's heart (*brain) and perhaps the best nootropic product on the 2023 nootropic market. Let's check out my super expert Mind Lab Pro review.
About Mind Lab Pro v4.0
Formulated by Opti-Nutra, Mind Lab Pro® is an 11-ingredient stack that targets six brain bio-pathways with 11 enhanced potency form ingredients for *increase volume* 100% BRAIN POWER.
Of all my nootropic product reviews, none have covered a stack with this many premium, high quality ingredient forms. Mind Lab Pro cuts no corners with its nootropics.
Integrity and Transparency: this stack displays a non-proprietary Supplement Facts and an impressively clean, additive-free "Other Ingredients".
New Formula: While sticking with its cornerstone nootropics, this formula upgraded itself yet again with a few of the latest and greatest nootropic ingredients to hit the market. Read the Update tab below.
Mind Lab Pro Ingredients

Ingredients
Amount Per Serving
Vitamin B6* (as NutriGenesis™)
2.5 mg (125% DV)
Vitamin B9* (as NutriGenesis™)
100 mcg (25% DV)
Vitamin B12* (as NutriGenesis™)
7.5 mcg (125% DV)
Citicoline (as Cognizin®)
250 mg
Bacopa monnieri (as full spectrum extract 24% bacosides with 9 bioactives) (aerial parts)
150 mg
Lion's Mane Mushroom (full spectrum) (fruit)
500 mg
Phosphatidylserine (as Sharp-PS® Green from sunflower lecithin)
100 mg
N-Acetyl-L-Tyrosine
175 mg
L-Theanine (as Suntheanine®)
100 mg
Rhodiola Rosea (3% rosavins and 1% salidroside) (root)
50 mg
Maritime Pine Bark Extract (95% proanthocyanidins)
75 mg
Serving Size: 2 NutriCaps®
Servings Per Container: 30
Other Ingredients: Pullulan (NutriCaps® capsule)
Directions: Take two (2) capsules in the morning or early afternoon, preferably with food. This may be increased to a maximum of four (4) capsules in a 24-hour period. Do not exceed four (4) capsules in a 24-hour period unless otherwise directed by a health care practitioner.
Mind Lab Pro Update: 2023 Formula
The Supplement Facts listed above represent the 2023 Mind Lab Pro formula, so if your bottle says otherwise, you're supplementing with an older formula, friend-O. Here's what's changed with the newest formulation: The replacements of Pterostilbene and Vinpocetine with Maritime Pine Bark Extract and Vitamin B9; the improved Bacopa extract (9 bio-actives); the B vitamin swapperoo to NutriGenesis™, a more bioavailable source of B vitamins. The remaining ingredients sustain their original high quality and formats.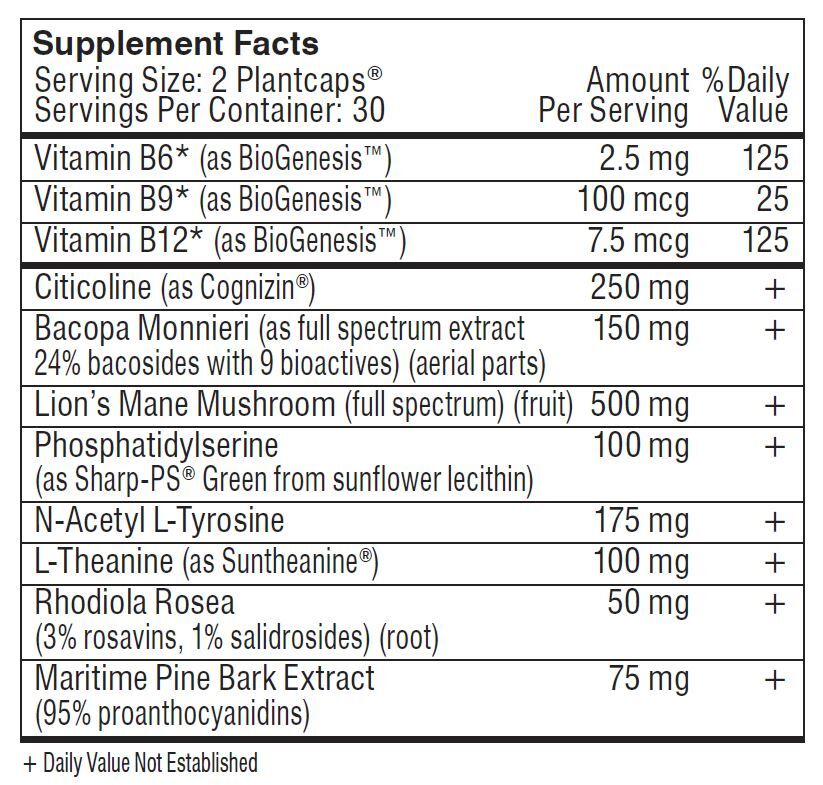 Change is scary. Change is bad. Change is why I hide out in my basement, avoiding spontaneous human connection and unpredictable weather patterns for seasons at a time. But every now and then, change forces itself into my life, shaking up the cob-webs and sun-sanitizing the mold. Mind Lab Pro's new formula provides that change, that positive renewal, but it maintains all of its best parts, helping a hermit crab like me ease into the process.
Here's a quick review on Mind Lab Pro's new and improved, old and time-tested ingredients, listed from top to bottom as per the Mind Lab Pro Supplement Facts:
Mind Lab Pro Review: The Ingredients
B Vitamins (as NutriGenesis™) – The semi essential combination of vitamin B6, vitamin B9, and vitamin B12 may reduce homocysteine damage associated with cognitive decline, particularly for the elderly and vegans and the testosterone-focused male. Given their multiple roles in hundreds of metabolic pathways, it'd be easier to describe what B vitamins don't do – yet, the gist of their bio-activities can be summed up as improved neuronal integrity, neurotransmitter synthesis, and brain chemical conversion for better mood, focus, and circulation. Mind Lab Pro swapped previous formula's Pyridoxal-5-Phosphate and Methylcobalamin for this "Nature Identical" brand of B vitamins.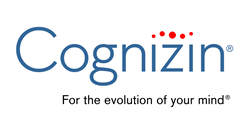 Citicoline (Cognizin®) – Not just a nootropic but the nootropic for 100% brain power, outperforming other nootropic choline sources with its dual supply of choline and cytidine, a precursor to uridine, the nucleotide involved in synaptic strength and growth. Research on this Cognizin brand noted a 13.6% increase in ATP brain energy with supplementation. More on Citicoline.
Bacopa monnieri (24% bacosides with 9 bioactives) – An upgrade from the previous Bacopa extract, transitioning to a full spectrum extract at 24% bacosides with 9 bio-actives, this Ayurvedic adaptogen nootropic may boost brain health and cognition from a number of bio-pathways: antioxidant neuroprotection, enhanced cerebral circulation, sharpened acetylcholine neurotransmission. Best for academic performance, Bacopa seems to benefit memory, learning, and stress resistance. More on Bacopa.
Lion's Mane Mushroom (full spectrum) – How do braintropic shrooms sound? Don't worry, Lion's Mane isn't that kind of shrooms – this mushroom swaps the psychedelic experience for a more neuroregenerative condition, boosting nerve growth factor for enhanced synaptic plasticity and neural longevity. More on Lion's Mane.
Phosphatidylserine (Sharp-PS®) – Another top-notch nootropic brand, this sunflower-sourced phospholipid has suggested links to improved short- and long-term memory, attention, and mood, ascribed to its involvement in acetylcholine status and brain cell membrane fluidity. Mind Lab Pro sticks with the premium Sharp-PS brand. More on Phosphatidylserine.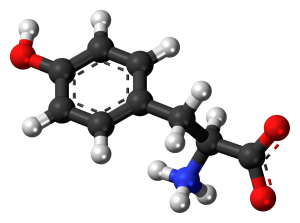 N-Acetyl-L-Tyrosine – As a precursor to catecholamine neurotransmitters (e.g., dopamine, norepinephrine, epinephrine), L-tyrosine plays a crucial role for mood and focus performance during conditions of high stress and activity. Demonstrated to improve measures of working memory, learning, and mental performance in stressful environments, L-tyrosine is perhaps the premier anti-stress nootropic – and this potent N-Acetyl-L-Tyrosine form pushes those benefits even further. More on L-Tyrosine.
L-Theanine (Suntheanine®) – Often stacked with caffeine for its complementary anxiolytic effects on stimulation, this amino acid promotes relaxation and focus via its unique promotion of alpha brain waves, the brain frequency associated with feelings of "relaxed wakefulness." Effective for mental clarity and meditative creativity. More on L-Theanine.
Rhodiola Rosea (3% rosavins, 1% salidrosides) – First thing in the morning, late in the afternoon, before a workout – never a bad time to supplement this powerful adaptogen herb. Rhodiola rosea is one of the most reliable, fast-acting natural nootropics for its acute improvements on stress and fatigue. Research suggests the benefits range from physical to mental performance, generally improving basic quality of life measures when supplemented daily. More on Rhodiola.
Maritime Pine Bark Extract (95% proanthocyanidins) – An old-time sea remedy, Maritime Pine Bark possesses a rich supply of natural antioxidants, with a 50 times greater potency than vitamin C. Recent research links the herb's bio-active constituents to improved brain circulation and brain regeneration, with a pronounced effect on attention disorders. A smart addition to Mind Lab Pro's tightly-packed caps.
Want some?
Get the Best Deal on Mind Lab Pro here
Mind Lab Pro Review: Universal Nootropic, 100% Brain Power
Eleven research backed nootropics. Six bio-pathways. 100% brain power.
Sounds like well-crafted marketing jargon, but Mind Lab Pro backs these claims with a fully transparent, non-proprietary, well designed strategy. As a writer of nootropic supplement reviews and a nootropic customer, I'm massively grateful that Mind Lab Pro's manufacturers went the extra mile in manufacturer transparency – just check out the detailed Mind Lab Pro Universal Nootropic Formula Strategy from their How It Works tab: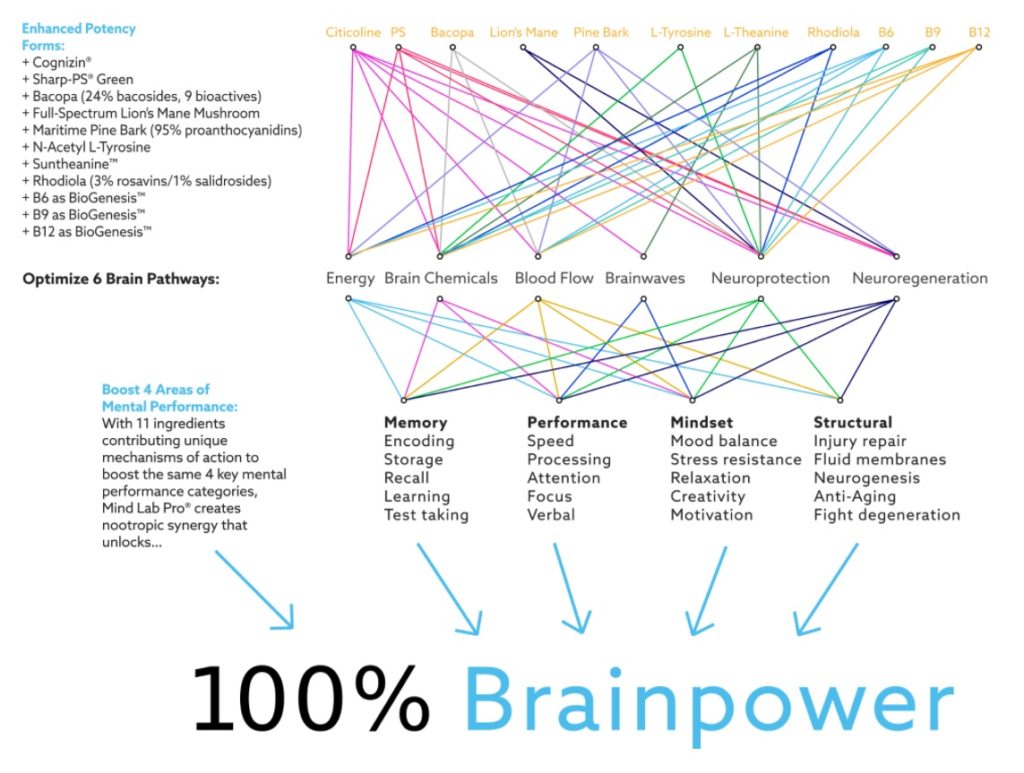 The 100% Brainpower claim checks out in this Mind Lab Pro Review. Let's take it from top to bottom, starting with the "Enhanced Potency Forms":
Every ingredient is in top-notch form. Compare Mind Lab Pro's ingredients to their more common, inferior forms:
Citicoline as Cognizin. Outperforms standard choline and alpha-GPC.
Phosphatidylserine as Sharp-PS. Cleaner than the soy-derived stuff.
Bacopa Full Spectrum Extract. 9 bio-active constituents over the plain powder.
Lion's Mane Mushroom Extract. Complete spectrum of an already unique choice.
Maritime Pine Bark Extract. Nearly 100% extract of potent proanthocyanidins.
N-Acetyl-L-Tyrosine. Most supplements opt for the less active L-tyrosine option.
L-Theanine as Suntheanine. Quality L-theanine brand over the plain amino.
Rhodiola rosea Std. Extract. The best researched Rhodiola rosea extract.
B Vitamins as NutriGenesis™ Nature Identical
The 2017 formula update on Mind Lab Pro sees the addition of NutriGenesis, a short stack of B vitamin ingredients: Vitamins B6, B9, and B12 – an increasingly popular nootropic combo for its well-documented attack on excess homocysteine levels. As men and women age, homocysteine increases, causing significant damage on blood vessels, leading to circulation and cognitive function issues down the road. Supplementing the B6, B9, and B12 combo may help to keep circulation safe and flowing into old age, while also contributing to mood and neurotransmitter status.
What's more: The NutriGenesis brand provides easy-to-absorb B vitamin forms to alleviate the poor B vitamin absorption that occurs in old age. This boosts Mind Lab Pro's ratings in this review considerably given that their previous formulation already had two B vitamins (B6 and B12), yet they continue to enhance their formula with new and improved ingredients.
Every brain bio-pathway is covered and optimized. Brain energy, brain chemicals, brain circulation, brain waves, brain protection, and brain regeneration. And because the ingredients outnumber the bio-benefits, these bio-pathways are engaged via multiple angles, providing comprehensive coverage on each cognitive issue.
Every nootropic outcome is achieved. With exception to one: stimulation. Mind Lab Pro may improve focus, attention, processing, and other excitatory neurobehaviors, but Mind Lab Pro takes a stance against including caffeine in its stack. I'm completely fine with this: just pop a few caps with your morning coffee, feel the L-theanine complement the dietary caffeine.
And to top it all off, MLP doesn't top off its supplement stack with unnecessary additives and junky fillers. Their capsules are the super clean NutriCap® pills, an organic, vegan capsule design that involves zero intrusion on the space within the capsule. This means that the capsules are filled with 100% nootropic content and none of that side effect risky crap.
Which makes me 100% hot and bothered.
Want some?
Get the Best Deal on Mind Lab Pro here
The Pros
Every ingredient in Mind Lab Pro is nootropic.
Every ingredient in Mind Lab Pro is high quality.
All cognitive bio-pathways are addressed.
Mind Lab Pro's marriage to transparency stays strong as they avoid the bogus proprietary blend shenanigans and thoughtless, unsubstantiated marketing claims.
The price per serving is reasonable for the premium quality of Mind Lab Pro.
The Cons
Mind Lab Pro hoards their formula, disallowing other retailers to sell the product.
Pricing
1 Bottle
$65 for 60 capsules, a 30-day supply
$2.17 per serving
2 Bottles
$130 for 120 capsules, a 60-day supply
$2.17 per serving (+ free shipping)
3 Bottles + 1 Free Bottle
$195 for 240 capsules, a 120-day supply
$1.63 per serving (+ free shipping)
Who Takes Mind Lab Pro?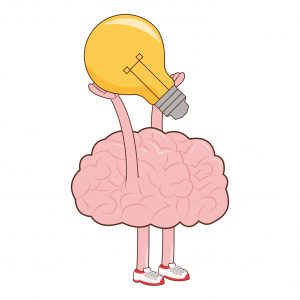 Students. Athletes. Competitors. Professionals. All-around active men and women.
Anyone looking to sharpen their mental edge or replenish their cognition may benefit by supplementing Mind Lab Pro.
Mind Lab Pro is the Universal Nootropic, opening its doors to anyone with a brain. (Admittedly, that criterion may not apply to everyone.) In my Mind Lab Pro experience, as it pertains to this review, Mind Lab Pro's nootropic results provide a sense of sharpened, relaxed mental performance. Thus, people driven by competition and productivity, who seek alpha brain performance and daily (as in today, right now) opportunities to learn more, may appreciate this Universal Nootropic the most.
Where to Buy It
Mind Lab Pro is sold exclusively through Mind Lab Pro's website: www.mindlabpro.com — so any Amazon and GNC listings for this product are fake.
Conclusion: Does Mind Lab Pro Work?
After everything I've said thus far, answering this question with a "No" would be on par with any M. Night Shyamalan third act plot twist. It wouldn't make any sense, it would be confusing, and you'd likely want your money back (from this free-to-read review…).
But obviously the question is YES, Mind Lab Pro does work – no Shyamalamallama shenanigans involved. And I mean "YES" universally: Given the full-spectrum nature of Mind Lab Pro's diverse bio-activities, it's hard to imagine a demographic that wouldn't benefit by this formula. To put this review in simpler terms: Mind Lab Pro is a really good nootropic supplement that's worth the buy. And the human performance innovators Opti Nutra's latest formula update only made this product better.
Want some? Get the best deal on Mind Lab Pro here.
Final Rating
Formulation Strategy

Brainpower Benefits

Brain Health Benefits

Transparency

Quality

Value