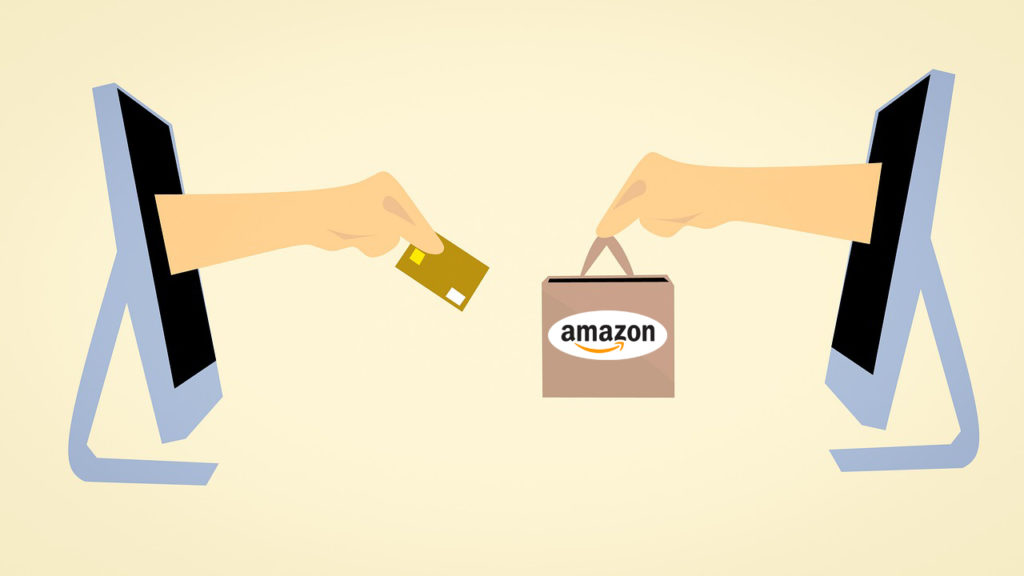 Summary: Best Nootropics on Amazon
Amazon sells everything, including nootropic supplements. Of course, when everyone and their mother has an Amazon Prime membership, more and more people naturally are buying their health and fitness supplements from Amazon. No doubt, the fast shipping advantages are great …but is Amazon the best online marketplace for the best nootropics? In my opinion, no — but this doesn't mean you can't craft yourself an awesome nootropic stack by shopping on Amazon. In this article, I cover some of the best nootropics found on Amazon. But if you'd like to learn more about my favorite nootropic supplements in general, hit the following link:
Let's face it: Amazon runs the world. And so it only makes sense that, if I want to survive in this world, I'll need to tailor all of my content from here on out to fit the Amazon world paradigm. (Was that an okay intro, Alexa? You're reading this, right??)
Frankly, it's a tough world to survive in. It used to be that when I splurged, it'd only happen when I accidentally drank too much at a mall restaurant and happened to stumble my way across every nearby store. Now, when I make questionable buying decisions, it's only whenever I drink and open my phone's Amazon app… or even when I don't drink and open the Amazon app.
Occasionally, this includes buying questionable nootropic supplements from Amazon.
Fortunately, for you, I've learned from my questionable nootropic buying decisions and have decided to compile a list of what I think to be the best nootropics on Amazon. Consider this a low-key Amazon buying guide for the Amazonian nootropic buyer. Free of charge. (Of course, because everyone's typing "Amazon" in their web browsers these days, I'm expecting a lot of readers on this guy; so, if you have any Amazon nootropic favorites, feel free to mention them in the comments below!)
Amazon Sells Everything (and Nootropics)
If you didn't know, Amazon is a neat little company from Seattle, Washington that sells books online. How cute and quaint, right? Or at least Amazon was a neat little company that sold books.
Since Amazon.com went online in 1995, the company has blown up from an online book-selling portal to the largest online retailer in the world, selling not only books but ebooks, audio books, movies, music, video games, electronics, clothing, food, furniture, toys, tools, trumpets, and, yes, supplements. It may be easier to say what everyone's jokingly saying these days (with only a tinge of apocalyptic fright): Amazon sells everything.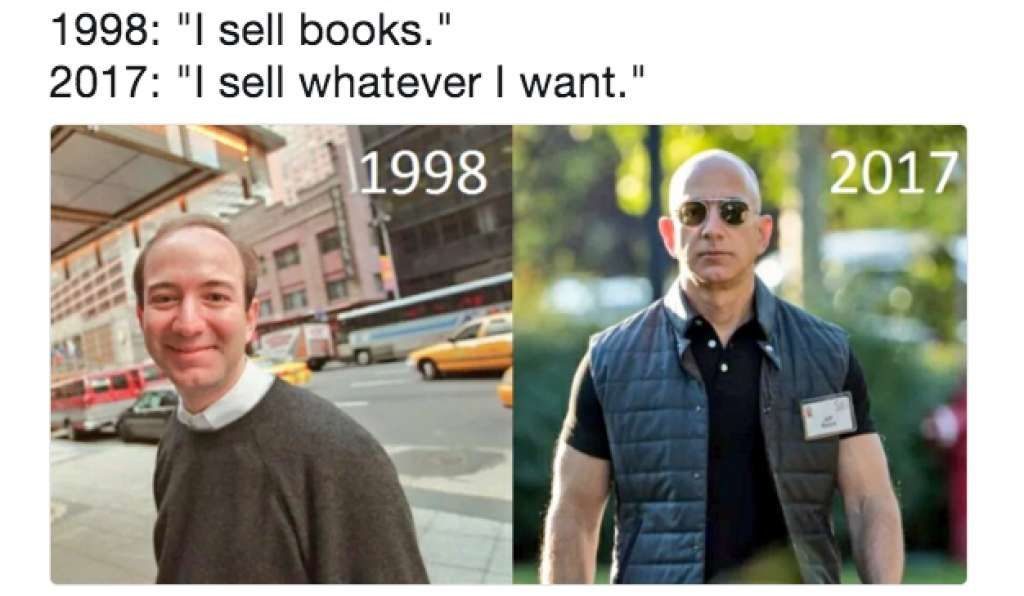 Because Amazon sells everything — essentially condensing every store-type into a single website, converting the grocery cart waltz into a few clicks of a few buttons — Amazon has become one of the world's most recognizable names, next to McDonald's and Disney. It's kind of scary, sure. But it's also very, very, very convenient. (And it becomes even more convenient when you give Amazon a little extra money for that Amazon Prime membership!) For me, that convenience means only one thing: I can buy more nootropic supplements with a shorter shipping wait.
(Also, I do buy a lot of books from Amazon; especially those super cheap, used paperbacks of everyone's favorite literary classics. $1.99 for Crime and Punishment? Sign me tf up!)
However, with so many nootropic options conveniently at the tips of our fingers, how does one even decide on which one to pick? Plus, isn't buying nootropics from Amazon sort of …square-ish? Wouldn't it be better to buy the ingredients in bulk for cheap and concoct your own DIY nootropic stack? Sure, if you're a hip-minded nootropic veteran, you're likely buying your noots in bulk. But even so, there are plenty of manufactured nootropic supplements worth checking out that are listed on Amazon.
And considering that many of us are already on Amazon, why not just, I don't know… add a few bottles to your cart? But again: which bottles? Ultimately, that's up to you. However, there are a few nootropic supplements found on Amazon that I prefer, and I've listed a few of those few — i.e. the crème de la crème — below.
Hopefully it's as much help to you as it is to our near-future world emperor Jeff Bezos.
How to Buy the Best Nootropic Supplements on Amazon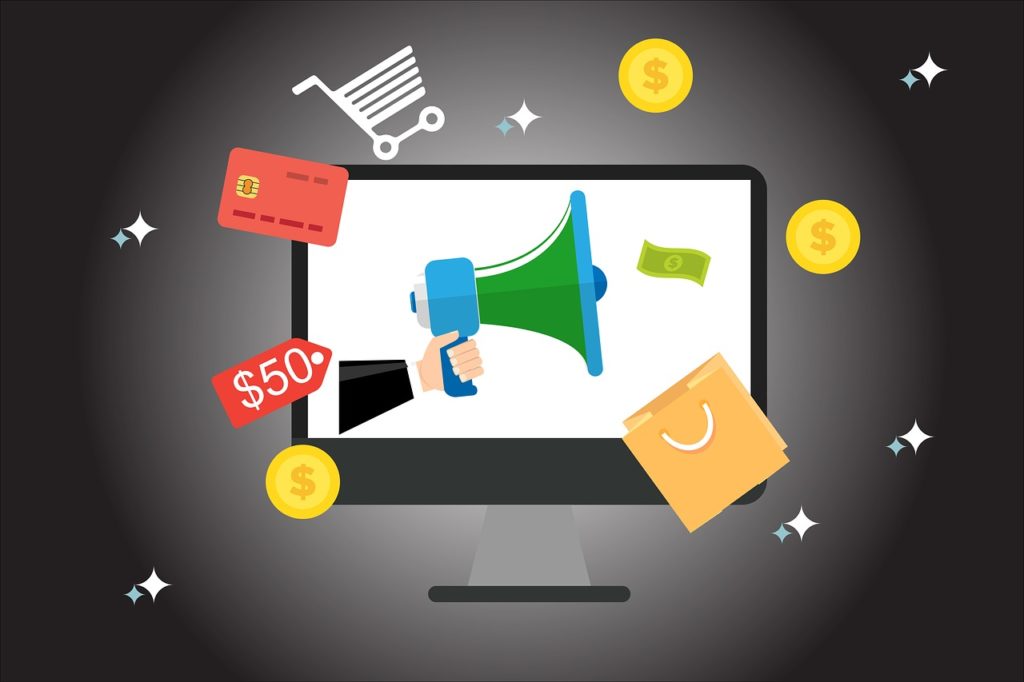 Before we tackle the best nootropics on Amazon, let's first go over the best ways to buy the best nootropics on Amazon. First, recognize the differences between Amazon's Choice, Best Seller, and Sponsored tagged products:
Amazon's Choice – presumably a product Amazon endorsed, although Amazon has yet to reveal their choosing process or criteria.
Best Seller – presumably a product that sells very well on Amazon.
Sponsored – a product that spent money to rank higher on Amazon's search lists.
Thus, just because an item is high on Amazon's list, doesn't mean it's necessarily good. Although, if it has the "Best Seller" tag, you can reasonably assume it's a product a lot of people like — or have been tricked into ordering.
Next, there's the two order options: 1) One-Time Purchase, 2) Subscribe & Save. Typically, the One-Time Purchase order option costs you the product's full price, whereas Subscribe & Save will you save you 5% per shipment (or 15% if you subscribe to 5 products or more). If you're particularly fond of a product and use it regularly, Subscribe & Save is certainly the way to go. Hell, let's say you like all of the nootropic supplements listed below — if you subscribe to all of them, there's your 15% discount! (But, of course, then you'll have more noots than you'll know what to do with.)
Finally, take note of the customer reviews: are they generally good? Bad? Scammy? If you can't fully trust the Amazon tags, the general customer reaction to any given product may give you a ball-park idea. (Not always, but sometimes.)
The Best Nootropic Supplements to Buy on Amazon in 2023
Needless to say, these are the top five Best Nootropics on Amazon according to the Nootropic Geek. Given the HUGE number of brain health supplements listed on Amazon, this is by no means a comprehensive list. If anything, it's a list of nootropic supplements that I like that also happen to be on Amazon — whether I initially found them on Amazon or not. Having said that, I haven't found any supplements on Amazon that beat out any of these bad boys listed below; nothing that out-competes these supplements in terms of memory, focus, clarity, and so on.
Of course, there are close runners-up that just barely missed the mark — and perhaps could have made the list with a solid argument on their side. Also, there are supplements I like better than these that aren't sold by Amazon, and thus aren't on the list. But even so, here we go: the best nootropics on Amazon according to the Nootropic Geek. Enjoy.
The Genius Brand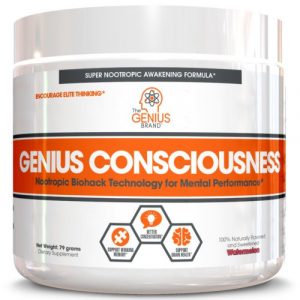 One of the first supplement brands to pop up when you search "nootropics" on Amazon is a pretty damn good one: The Genius Brand. And their nootropic line of supplements, all of which I incorporate into this first entry, include the following:
Other nootropic Genius supplements (that I don't include here): Genius Caffeine, Genius Pre, and Genius BCAA. (I don't include these, even though The Genius Brand lists them as "Nootropics", because, well… at least the latter two items don't fully qualify as nootropics in my book.)
The Genius Brand series of nootropics earns a spot on this Best Nootropics of Amazon list for the manufacturer's use of high quality nootropics, generally adequate ingredient dosages, and transparent, non-proprietary Supplement Facts. Simply put, these are well-crafted nootropic supplements that work. And if you stack all three — Genius Consciousness, Genius Mushrooms, and Genius Joy — together, what you'll have is a fairly comprehensive nootropic regimen, covering your daily brain nourishment as well as your "as-needed" mental performance boosts.
If I had to choose one: Genius Consciousness — this seems to have a greater bio-diversity of brain health benefits than the other two supps. But, really, you couldn't go wrong with any of these Genius nootropics.
Unique Features
Brands on Brands on Brands. The Genius Brand doesn't just simply supply nootropics. They dish out the good stuff, investing in an impressive number of high quality, premium nootropic brands, such as SerinAid®, NeuroFactor™, AstraGin™, HTPurity®, and more. And the best part: these supplements stay within a reasonable, affordable price range — especially if you hit that Subscribe & Save order option on Amazon.
Potency & Quality
The reason that high quality, premium nootropic brands are a good thing: potency. Had the Genius Brand went with plain powder herbs and compounds, they wouldn't be on this list. Key quality ingredients include: AlphaSize® (Alpha-GPC), SerinAid® (Phosphatidylserine), NeuroFactor™ (Coffee Bean Extract), TheaKalm® (L-Theanine), and Genius Mushrooms' Cordyceps Extract (7% cordycepic acid).
Extra Geek Points
Having a clean, green formula is one thing, and all three of the Genius Brand's nootropics have clean, green formulas. Yet, they also earn extra points for having:
Clean, green capsules and powders
Transparent Supplement Facts
Sizable serving sizes
The Genius Brand isn't yanking its customers around. They seem to be a legit supplement manufacturer that delivers on its promises without making any outlandish or unsubstantiated health benefit claims.
Read my in-depth Genius Consciousness review.
Qualia Mind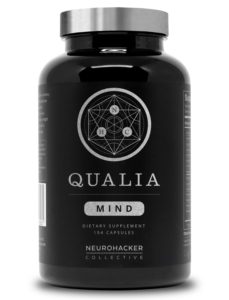 As a simplified and sharpened version of the original Qualia stack, Qualia Mind does away with much of what dragged the original formula down, delivering a cleaner, yet still comprehensive, nootropic super-stack. Whereas the original stack supplied 40+ ingredients between two formulas, Qualia Mind gives us 28 ingredients in a single bottle.
And 28 ingredients is still a lot of nootropics. Like, so much that if any other formula tried to pull this off, I'd immediately write it off as bunk-O garbage. But Qualia Mind isn't only not bunk-O garbage but it's a powerhouse brain health stack, hitting all of the key cognitive bio-pathways for a fully optimized, fully functional brain.
The specific brain pathways targeted by Qualia Mind, as suggested by Neurohacker Collective, the company behind Qualia Mind:
Neuroprotection – antioxidants and cerebral toxin removers
Neurogenesis – BDNF-, NGF-, and other neurotrophin boosters
Neuroplasticity – synaptic plasticity promoters
Cerebral Blood Flow – vasomodulators and circulatory regulators
Energy & Metabolic Support – ATP production promoters and protectors
Cell Membrane Integrity – key phospholipid membrane components
Essentially, Qualia Mind is attempting to do everything for your brain health without extending beyond the "all natural" banner. The original stack shattered its natural cognitive enhancement status with synthetic Noopept and prohormone DHEA. Yet, Qualia Mind sticks with only natural and safe nootropics and brain nourishers, making Qualia one of the biggest and best brand names on Amazon's nootropics list.
Unique Features
The sheer size of Qualia Mind makes it one of the more unique nootropic formulas of 2018. To make 28 ingredients work — and don't worry: they do work — Qualia Mind has a suggested serving size of 7 vegetarian capsules. Meaning that you'll need a hefty glass of water (or coffee) to put those suckers down. (That's a damn meal right there.)
Potency & Quality
Qualia Mind wouldn't work, if it simply relied on its numbers to get the job done. Or at least it wouldn't work as well as it currently does without its use of high quality, highly potent nootropic ingredient forms, such as: Cognizin® (Citicoline), standardized herbal extracts (e.g., artichoke, Bacopa monnieri, Rhodiola rosea), and absorbable compounds (e.g., P-5-P, methylcobalamin, N-Acetyl-L-Tyrosine).
Extra Geek Points
The reason I write off formulas with a high number of ingredients is because they simply don't work. Or worse: they're ineffective, scammy trash that's trying to convince you that they can do anything and everything your brain and body. Yet, Qualia Mind pulls it off with a no-holds-barred approach to ingredient quality and serving size, supplying a highly polished formula that may very well do just about everything for your short- and long-term brain health and performance. It's an impressive, ambitious formula design — albeit very expensive.
Read my in-depth Qualia Mind review.
Alpha BRAIN Instant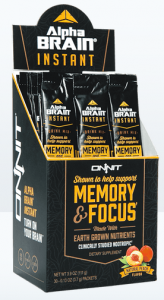 More often than not, when I tell people that I'm a nootropic geek, they ask me what I think of Onnit's Alpha BRAIN. And I tell them that I don't think of Onnit's Alpha BRAIN; I think of Onnit's Alpha BRAIN Instant, the better, more fun (due to the liquid powder mix format) version of Onnit's super popular nootropic supplement.
Alpha BRAIN and Alpha BRAIN Instant are both sold on Amazon. And, really, you'll get more or less the same nootropic health benefits whichever way you go. However, I prefer Alpha BRAIN Instant for a couple reasons:
More Flow – Alpha BRAIN Instant's Flow Blend has more milligrams.
More Servings – 30 packet servings versus Alpha BRAIN's 15 cap servings.
Not to mention that Alpha BRAIN Instant is tastier than the original formula.
Having said all of that, I understand that many nootropic enthusiasts (and even the nootropic noobs) have developed an opinion of Alpha BRAIN. It's big enough (or at least Aubrey Marcus and Joe Rogan are big enough) that this supplement has more or less hit the mainstream. Yet, I have to give this stack credit whenever I can: Alpha BRAIN is one of few mainstream manufactured supplements that has actually put its formula to the clinical test. Very few nootropic stacks do this.
And the test results: it's good.
Thus: it's worth adding to your Amazon cart.
Unique Features
Onnit's Alpha BRAIN has an ingredient found in no other nootropic supplement: ac-11® Cat's Claw extract. And while it's not the biggest and baddest nootropic on the market, it is a potential X-factor ingredient to this stack, supplying a unique dose of neuroprotective antioxidants. (Take Note: Cat's Claw is an herb, not actual claws from cats.)
Potency & Quality
Somewhat of an Achilles heel for Alpha BRAIN, ingredient potency and quality are not exactly top notch for this stack. But they're also not bad either. Key quality nootropics include: ac-11® (Cat's Claw Extract), Oat Straw Extract, Bacopa Monnieri Extract, Huperzia Serrata Extract, and BioPerine® (Black Pepper Extract).
Extra Geek Points
It deserves reiteration: Onnit has subjected its nootropic formula to clinical testing. This not only reassures my mind on Alpha BRAIN's proprietary blends (which I'm not a fan of their proprietary status) but reinvigorates my hope for the brain health supplement market as whole. See? Good, ethical supplements DO exist.
Read my in-depth Alpha BRAIN Instant review.
truBrain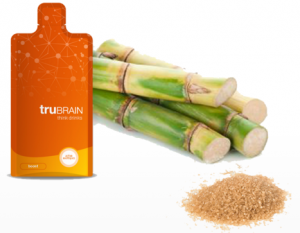 truBrain is up there in terms of recognition, almost alongside big names such as Alpha BRAIN and Mind Lab Pro. Yet, the liquid nootropic stack stands out in particular almost as an official-unofficial representative of Silicon Valley-esque, "bio-hacking" brain performance stacks, due to its mix of:
Synthetics/Drugs – Noopept, Oxiracetam, Caffeine
Organics – ALCAR, NALT, Magnesium, and more
There's a sort of bionic appeal to truBrain's natural "smart drug" design, which is very fitting for the Silicon Valley tech culture. The nootropic nerds of Bay Area, CA are equal parts "health nut" and "druggy"; willing to not only partake in shroomy psychedelic trips but to partake in them seriously, treating the brain as just another hackable object with a crackable code. As an extension of the Silicon Valley zeitgeist, truBrain offers something that not only naturally bolsters the brain's organic pathways but stretches an extends them beyond their usual capacity.
It's somewhat controversial among the nootropic community. I, for one, don't usually dabble in the synthetic nootropic realm, saving most of my time and energy on those cleaner, greener nootropics.
But no doubt: truBrain is one of the more impressive nootropic options found on Amazon, let alone the internet. If you search elsewhere (i.e., outside of Amazon), you'll find two truBrain options: Daily and Boost — whereas Amazon seems to only sell the Boost variation. Yet, as an "as-needed" boost option, the truBrain Boost liquid packets are perhaps one of your best bets on Amazon.
Unique Features
The liquid pouches, the natural + smart drug mix, the Monk Fruit… truBrain is a one-of-a-kind nootropic stack that holds its own even against other excellent Silicon Valley-esque "brain-hacking" supplements. While it doesn't necessarily apply to the Amazon truBrain listing, the Daily vs. Boost options allow for some sense of variety here not found in most supplements — nootropic or otherwise.
Potency & Quality
While truBrain lacks premium ingredient brands, the liquid stack does well enough with its enhanced amino forms — ALCAR and NALT — and racetams: Noopept and oxiracetam certainly outperform your standard piracetam. This is also purely speculative but it's not hard to imagine truBrain's liquid format having greater potency than your usual capsule containers.
Extra Geek Points
OH, YEAH — I'm seeing a proper 2:1 ratio of L-theanine (200 mg) to caffeine (100 mg), which is perhaps the simplest, yet extremely reliable, nootropic mini-stacks. While caffeine isn't the most unique cognitive enhancer (in fact, you may argue that it's the least unique), mixing caffeine with L-theanine, a calming complement, places the caffeine experience within the proper nootropic range.
Read my in-depth truBrain review.
Brain Lift (f.k.a. Study Juice)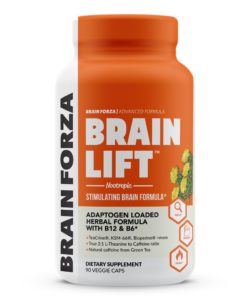 Formerly known as Study Juice, Brain Lift is Brain Forza's "Stimulating Brain Formula" — or, as the Amazon listing goes: "Herbal Nootropic & Energizer". This second description seems more on point, as that's essentially what Brain Lift supplies:
Herbal Nootropics – From adaptogenic Ashwagandha to aphrodisiac Catuaba.
Energizers – Natural caffeine, guarana extract, caffeine-like teacrine.
Similar to Alpha BRAIN, Brain Lift divvies its formula into separate proprietary blends, which isn't as bad as a catch-all proprietary blend …but it's still not preferable. EVEN SO, it's not the end of the world, especially considering Brain Lift's impressive and unique selection of "herbal nootropics & energizers".
Just as truBrain successfully pulls off the bionic (and ironic) "natural smart drug" formula, Brain Lift accomplishes something equally oxymoronic: the relaxing stimulant stack. And it does this with its diverse array of anti-stress, anti-fatigue adaptogens (Ashwagandha, Rhodiola, Schisandra), cerebral circulatory boosters (B vitamins, Vinpocetine), and catecholamine jacker-uppers (NALT, Caffeine).
I imagine the name switch to Brain Lift was intended to target a wider demographic of nootropic users; however, "Study Juice" fits the formula design: this is an awesome stack for the sleep-deprived, stressed-out, procrasting (via gaming) college student. (Which means it's also an awesome stack for the I'm-not-ready-to-grow-up recent post-grad, who's using the remains of his post-grad money to veg out and game all day/night.)
The best part: it's one of the more affordable nootropic stacks, despite its high quality.
Unique Features
Brain Lift may have one of the best, if not the best, adaptogen profile on Amazon, supplying arguably the best, natural, anti-stress ingredients money can buy — e.g., Rhodiola, Ashwagandha, Schisandra, NALT, Ginseng (Panax), and Ginseng (American). It's a super groovy mix made all the more groovy by Brain Lift's sneaky addition of an herbal sex enhancer: Catuaba. Rawr.
Potency & Quality
Virtually everything in Brain Lift comes in a premium, high quality format — from the herbal extracts to the aminos — such as: Rhodiola extract, Guarana extract, Schisandra extract, TeaCrine® (theacrine), N-Acetyl-L-Tyrosine, KSM-66® (Ashwagandha), and, well… everything else in the formula.
Extra Geek Points
Brain Lift simply is the nootropic stack for geeks. Its boost on dopamine and mental energy makes it a prime natural mental performance enhancer for the more competitive gaming types, as well as an awesome motivation boost for those late-night (or all-night) library sessions. Again, it's a prime stack for the catecholamine-deficient college student …but, really, it's great for anyone aged 18+.
Read my in-depth Brain Lift (Study Juice) review.
Best Nootropic Supplements NOT on Amazon
Amazon might sell everything… but it doesn't sell EVERYthing. In fact, some of the best nootropic supplements avoid the Amazon and GNC listings, as they feel their formulas are superior to most widely listed items. And for some of these products, I tend to agree. Some of the best nootropics NOT on Amazon include:
Mind Lab Pro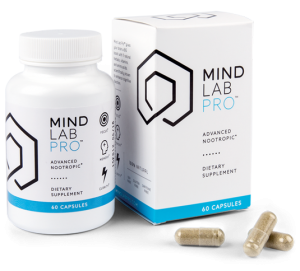 From the Mind Lab Pro F.A.Q. page: "We choose to not sell Mind Lab Pro® on Amazon for a few reasons. Amazon is not always discerning about which nootropics can be featured on its site, and we do not want Mind Lab Pro® to appear alongside (and therefore be associated with) low-quality junk products. Amazon is also a "Wild West" environment in ways, where reviews are easily manipulated by jealous competitors." I can relate to this sentiment: one of my favorite past-times happens to be reading Amazon customer reviews on shady supplements. (Microwave some popcorn and give it a try!)
Presumably, if Mind Lab Pro wishes not to be associated with low-quality junk, then we're to expect an above-low-quality formula from Mind Lab Pro, right? Fortunately, Mind Lab Pro delivers, giving us a nootropic formula that's:
All high quality ingredients
All nootropic ingredients
Properly dosed
And what's particularly cool about Mind Lab Pro is how its 11-ingredient formula design hits a synergy-within-synergy approach to brainpower, covering all of the key brain bio-pathways — Energy, Brain Chemicals, Blood Flow, Brainwaves, Neuroprotection, and Neuroregeneration — required for a fully optimized brain. All-in-all, Mind Lab Pro is an impressive stack worth checking out.
Want some? Buy Mind Lab Pro here
Read my in-depth Mind Lab Pro review.
Performance Lab Mind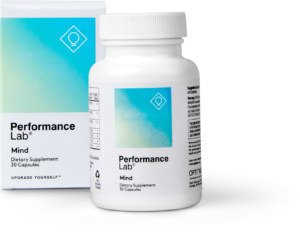 Performance Lab Mind follows up Mind Lab Pro nicely, given that it shares four of Mind Lab Pro's 11 ingredients, including: Citicoline (as Cognizin®), Phosphatidylserine (as Sharp-PS®), N-Acetyl L-Tyrosine, and Maritime Pine Bark Extract — and we're even seeing those high quality Plantcap® vegan capsule containers in this product.
By applying a laser-tight focus on only a few ingredients, Performance Lab Mind enables itself to double down on the quality of its nootropics, as well as the quantity, meaning the dosages, of its nootropics. Individually, this stack's nootropics work by:
Citicoline – increasing acetylcholine activity and brain energy levels.
Phosphatidylserine – improving cognitive clarity and longevity.
N-Acetyl L-Tyrosine – replenishing stress-affected focus and mood levels.
Maritime Pine Bark Extract – enhancing circulation and antioxidant status.
Given Performance Lab Mind's simplicity and tight focus, this is a great stack to stack with your other great stacks.
Want some? Buy Performance Lab Mind here
Conclusion
When I set out to write a Best Nootropics on Amazon review, I braced myself for a long, difficult post: "There are so many damn brain health supplements — how am I supposed to pick out the best??" Turns out this was actually the easier assignment.
The harder assignment: The Worst Nootropics on Amazon.
There are a lot of very, very bad supplements on Amazon. And strangely enough many of these supplements share the exact same list of ingredients, the exact same dosages, the exact same additives. Which only deepens the mystery: what's up with all of these identically awful supplements? Frankly, I'm not sure I want to know. All I care about is which supplements are the best, and hopefully I've answered that question for you here.
However, if I missed any, odds are Amazon doesn't sell the supplement you have in mind — or I simply missed it. In which case, I may have covered it in a single product review. Or it's simply not important enough, IN WHICH CASE… forget about it.
Read my Best MCT Oil Supplements list here.