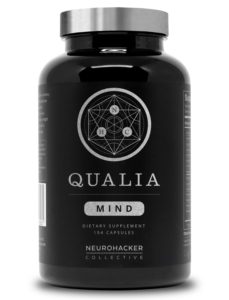 In my original Qualia review, I equally praised and scorned the nootropic stack for its wide diversity of nootropic ingredients. The praise comes from the fact that the brain is diverse and thus requires a diversity of bio-benefits to reach peak activity.
Yet, cramming too many diverse ingredients into those small capsules may come at a price (and I'm not talking about the heavy price tag attached to the Qualia name). One such price being: potentially negative ingredient interactions.
Not that I'm necessarily a "glass-half-empty-guy" — I do acknowledge the potential for positive ingredient interactions, i.e., synergy. Yet, Qualia's stacks are so jam-packed that my inner pessimism does make an appearance in the original stack's review.
Fortunately, Qualia Mind has done some major slimming with its formula, removing the more contentious ingredient items while keeping what seems to work best …but is it enough of a change to keep my pessimism at bay? Let's read the Qualia Mind review to find out.
About Qualia Mind
From Neurohacker Collective comes Qualia Mind, a single formula adaptation of the original Step One + Step Two Qualia stack.
All-Natural, Synthetic-Free — Qualia Mind does the über health conscious a solid by removing Noopept and DHEA from the mix.
While Qualia Mind is a significant improvement from the original Qualia, the formula may still carry substantial room for improvement, namely in the ingredient count category.
Qualia Mind Ingredients

Ingredients
Amount Per Serving
Vitamin C (as Ascorbic Acid)
100 mg (111% DV)
Vitamin D3 (as Cholecalciferol)
25 mcg (125% DV)
Thiamin B1 (as Benfotiamine)
100 mg (8333% DV)
Niacin B3 (as Niacinimide)
50 mg (313% DV)
Vitamin B6 (as Pyridoxal 5 Phosphate)
20 mg (1176% DV)
Vitamin B12 (as Methylcobalamin)
1000 mcg (41667% DV)
Vitamin B5 (as Calcium Pantothenate)
50 mg (1000% DV)
Acetyl-L-Carnitine
500 mg
Artichoke Stem and Leaf Extract (5% Cynarin)
500 mg
Bacopa monnieri Leaf Extract (45% Bacosides)
300 mg
Rhodiola rosea Root (3% Rosavins & 1% Salidrosides)
300 mg
DL-Phenylalanine
300 mg
Uridine Monophosphate Disodium
250 mg
N-Acetyl-L-Tyrosine
250 mg
Taurine
200 mg
L-Theanine
200 mg
Alpha GPC
200 mg
Cognizin® Citicoline
150 mg
Mucuna pruriens Seed (50% L-Dopa)
100 mg
Phosphatidylserine (Sharp-PS® Green) (from Sunflower Lecithin)
100 mg
Theobromine
100 mg
Anhydrous Caffeine
90 mg
DHA (as Docosahexaenoic Acid from Algae)
80 mg
Celastrus paniculatus Seed Extract
60 mg
Ginkgo biloba Leaf Extract (24%)
50 mg
Coleus forskohlii Root (20% Forskolin)
20 mg
Pyrroloquinoline quinone
10 mg
Huperzine A (Huperzia serrata Extract)
50 mcg
Serving Size: 7 Vegetarian Capsules
Servings Per Container: 22
Other Ingredients: Organic Rice Extract Blend, Organic Rice Concentrate, Vegetable Cellulose, Silicon Dioxide
Directions: As a dietary supplement, take 7 capsules with water first thing in the morning before eating. If stomach upset occurs, take with breakfast instead. Optimal dosage can vary based on body weight and sensitivity. Don't take more than 10 capsules at once more than 12 in a day.
Okay, we have a lot of ingredients on our hands here. (Specifically, we're looking at 28 ingredients, including the vitamins.) If you think I'm going to review every single ingredient in this nootropic stack …well, I probably will. Or at least I'll cover the non-vitamin ingredients.
For a brief review on the vitamins: They're solid, all presented in potent forms and sufficient dosages. Combined, they may assist with free radical resistance, dopaminergic mood status, and cerebral circulation.
However, you're not spending $100+ on a multivitamin here, now are you? Let's get to the ingredients that actually actually matter. Hm'kay?
Qualia Mind Review: Ingredients
Acetyl-L-Carnitine – As opposed to standard L-carnitine, ALCAR can cross the blood-brain barrier, potentially boosting the brain's mitochondrial output. However, ALCAR only seems to have any noticeable effects on elderly cognition. More on ALCAR.
Artichoke Stem and Leaf Extract (5% Cynarin) – May have antioxidant and circulatory benefits on brain health. Although, there are better nootropic antioxidants for this purpose. (E.g., turmeric.)
Bacopa Monnieri Extract (45% Bacosides) – Believed to improve memory and learning, Bacopa is an herbal cholinergic adaptogen with significant nootropic potential. One of my favorite natural nootropics. More on Bacopa Monnieri.
Rhodiola Rosea Extract (3% Rosavins, 1% Salidrosides) – Another Geek favorite, Rhodiola Rosea is a powerful anti-stress adaptogen with quick, noticeable effects on fatigue and cognitive clarity. More on Rhodiola Rosea.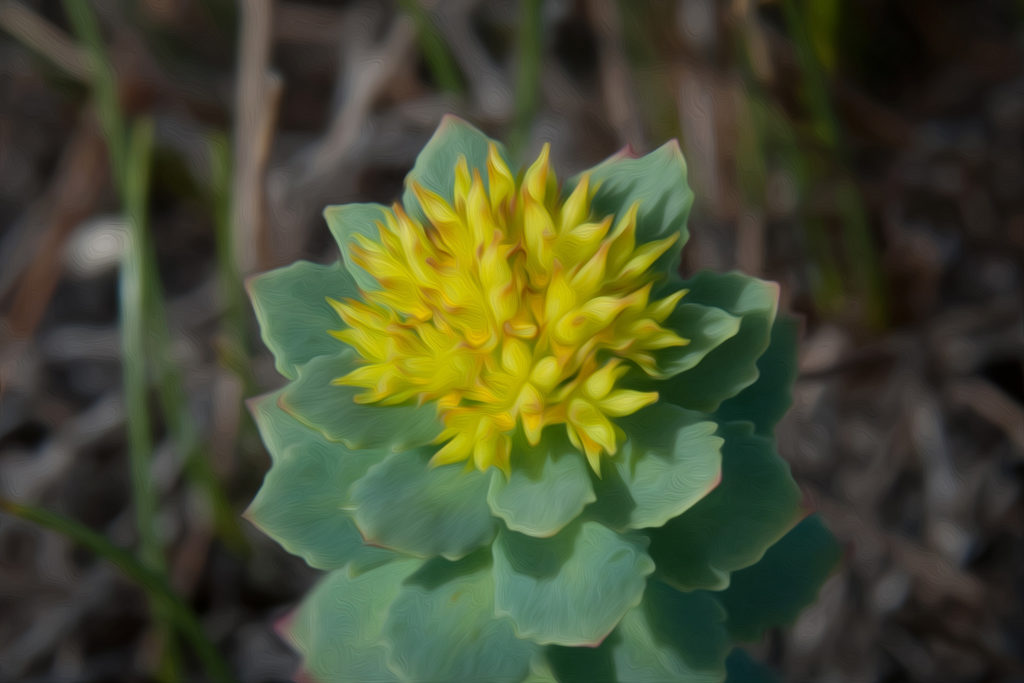 DL-Phenylalanine – As a nootropic, DL-Phenylalanine may improve mood and anxiety levels.
Uridine Monophosphate Disodium – As a basic genetic nucleotide, uridine is a hugely important compound. Yet, as a nootropic, uridine seems to possess significant brain energy and neuroregenerative potential. More on Uridine.
N-Acetyl L-Tyrosine – When the brain is overexcited and/or stress, tyrosine reserves run low. This is because tyrosine converts to catecholamine neurotransmitters — i.e., brain chemicals involved in increased mental activity. Supplementing L-tyrosine may alleviate the brain crash associated with activity, stress, sleep deprivation, etc., making it a prime "game day" nootropic. More on L-Tyrosine.
Taurine – Some qualify taurine as a nootropic, others do not. I'm somewhat mixed. However, many supplements and energy drink formulators seem to favor this amino for its relaxing, semi-sedative effects. Perhaps as a counterbalance to caffeine? Hard to say. More on Taurine.
L-Theanine – Who doesn't like L-theanine? (I love it, for whatever that's worth.) Often stacked with caffeine for its complementary anxiolytic effects on stimulation, L-theanine may simultaneously calm the mind while sustaining caffeine's focus sharpening benefits. More on L-Theanine.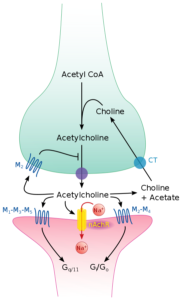 Alpha GPC – While I prefer citicoline for nootropic choline donation (see the next ingredient), alpha GPC supplies quite a bit of choline, which, in turn, converts to acetylcholine (brain chemical associated with memory) and phosphatidylcholine (a key cell membrane component). More on Alpha GPC.
Citicoline (Cognizin®) – Citicoline is my preferred choline source because it not only supplies choline but cytidine as well — a precursor compound to uridine, which I've already detailed above. In other words, citicoline supplies even more awesome uridine to this formula. More on Citicoline.
Mucuna Pruriens Extract (50% L-Dopa) – Many testosterone boosting supplements supply Mucuna pruriens extract for its LH/FSH enhancing benefits. However, as a nootropic, this herbal extract supplies L-dopa, a precursor compound to dopamine, the brain's pleasurable "motivation molecule", if you will.
Phosphatidylserine (Sharp-PS® Green) – Good job on the Sharp-PS® brand, Qualia. This particular phosphatidylserine, which is simply great for cognitive longevity, is sourced from sunflowers, as opposed to soy. (Sorry, soy boys! ha!) More on Phosphatidylserine.
Theobromine – Chocolate's "Love Drug" compound, theobromine is somewhat of an interesting addition. It may have stimulatory effects similar to caffeine; although, this also means that your dog won't be able to enjoy the benefits of Qualia. (Sorry, doggos! wah!)
Anhydrous Caffeine – You know what caffeine is. It's the world's favorite stimulant drug, a pervasive element to the modern diet, and a compound currently coursing through my veins (as it often is when I write these reviews). 90 mg is a modest amount. Nothing to warrant bunched panties. More on Caffeine.
DHA (Docosahexaenoic Acid from Algae) – Not too sure this was worth the investment. DHA is a great anti-inflammatory compound; yet, I'd prefer to take it as a separate supplement than to waste precious capsule space in this 28-ingredient formula.
Celastrus Paniculatus Extract – Known as the "Intellect Plant", Celastrus Paniculatus seems to improve neurotransmission and neuroregeneration via antioxidant pathways. More on Celastrus Paniculatus.
Ginkgo Biloba Leaf Extract (24%) – Traditionally recommended to old folks, Ginkgo seems to actually benefit cognition for all ages, thanks to its boosts on cerebral circulation and working memory. May also possess exercise performance benefits when coupled with Rhodiola. More on Ginkgo Biloba.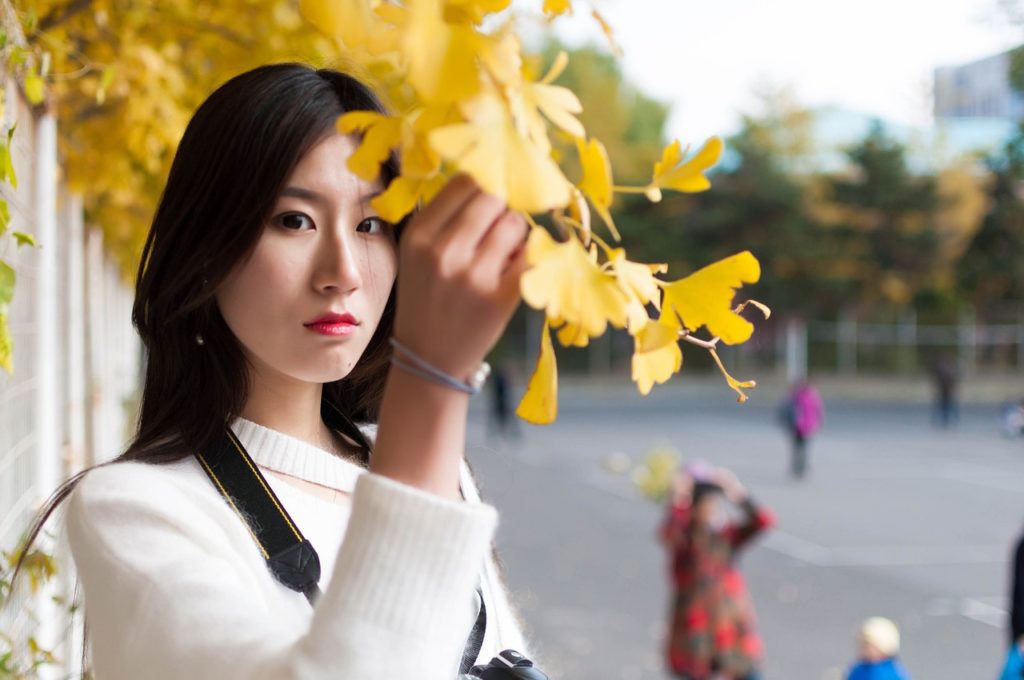 Coleus Forskohlii Extract (20% Forskolin) – Due to its cAMP spiking effects, Coleus Forskohlii is a popular fat burning option that may also improve neuron-to-neuron communication. The Coleus + Artichoke combo here may help with LTP neuronal growth.
Pyrroloquinoline Quinone – Despite a lack of quality research, PQQ seems like a promising brain energy enhancer. This compound may improve stress, sleep, and fatigue levels, while also offering significant antioxidant protection. More on PQQ.
Huperzine A (Huperzia Serrata Extract) – This semi-synthetic compound packs a powerful punch in tiny doses, improving memory and cognition by inhibiting acetylcholinesterase, the enzyme responsible for acetylcholine breakdown. More on Huperzine A.
Qualia Mind Review: The Slimmer, Cheaper-ish Option
Yes, it's true: Qualia Mind is a massive nootropic supplement.
Stacking up to 28 ingredients, Qualia Mind requires a hefty 7-capsule serving size to meet its formula's dosage requirements. And, of course, those 7-capsule servings require a hefty price tag (see "Pricing" section below) to fund such an ambitious product. Yet, even so… Qualia Mind is the slimmer and cheaper Qualia option, as compared to Qualia: Step One and Step Two.
But I think this actually works in Qualia Mind's favor. (Maybe.)
Here are the potential benefits of a slimmer Qualia formula:
Reduced Side Effect Risk – while the original 40+ Qualia formula(s) showcased some impressive nootropics, such a high list of nootropics runs the risk of negative ingredient interactions. Qualia Mind somewhat lessens that risk.
Improved Nutrient Absorption – aside from negative ingredient interactions, some compounds act as competitive inhibitors when it comes to intestinal nutrient absorption. Fewer ingredients may help improve the absorption of each ingredient.
No More Drugs – this has less to do with the slimness of Qualia Mind's formula as it has to do with what was slimmed off, most notably: Noopept and DHEA. By removing these items, Qualia Mind seems like a relatively cleaner Qualia supplement.
Yet, it's worth noting that the first two "improvements" are still weak points for Qualia Mind. While I give Neurohacker Collective props for their formula transparency, opting to display each ingredient's dosage rather than going the non-transparent proprietary blend route, I still view 28 ingredients as perhaps too much for a single formula.

Even if all of the ingredient dosages are on point.
Admittedly, it's a weird complaint: If I'm concerned over not knowing which ingredient in Qualia Mind's formula is working, I'm still grateful that the formula works at all. Most nootropic supplements with 20+ ingredients in their formula almost always register as a scam or snake oily "fairy powder" in my mind.
Qualia Mind's high quality ingredients and heavy dosages earn the supplement high marks in my book.
When you stack up the benefits of Qualia Mind's ingredients, you get a whole mess of enhanced memory, focus, energy, attention, relaxation, regeneration, and more. Essentially (and hopefully), what you get is a better balanced brain. Which is impressive …yet, all the while, buzzing in the back of my brain, are the questions: How much money can I save by supplementing a tighter formula with only Qualia's best nootropics? Is it possible that the tighter, cheaper formula is actually better than Qualia Mind's high quality mishmash?
Qualia Mind vs. Qualia Original Stack
"Qualia Mind was formulated to be Qualia 2.0. We took all of the feedback from our community we received in the 2 years of Qualia being available and continually worked to make design improvements.  Qualia Mind is the result of those efforts." — this is Neurohacker Collective's FAQ answer for "What is the difference between Qualia Mind and Qualia Original Stack?"
I agree with Neurohacker Collective: Qualia Mind is the better product.
It's still crazy expensive, despite delivering fewer servings and fewer ingredients. Yet, I do appreciate a company that renovates forward after taking notes on community response. (So, let's stay tuned for a tighter, more affordable Qualia 3.0 — amirite, guys??) Read my in-depth review on Qualia.
The Pros
Qualia Mind truly reads like Qualia 2.0, as compared to the Qualia Original Stack, supplying a tighter, more natural nootropic formula.
High quality and high quantity — these are two of the primary measures of an awesome nootropic supplement. If the quality sucks and the dosages are low, then it's a no-go. Fortunately, Qualia Mind excels in these categories.
Noopept is a decent "as needed" nootropic synthetic. Yet, I'm not too hot on manufactured supplements using this ingredient. If you want it, buy it separately and stack it DIY-style with Qualia Mind, rather than going the Qualia Original Stack route.
The Cons
Qualia Mind is tighter and more natural than the Original Stack. Yes… but it's still a pretty hectic formula, more so than most successful nootropics on the 2018 market.
Qualia Mind is expensive AF. Not quite as expensive as Qualia Original Stack, but still way more expensive than most brain health supplements.
The Neurohacker Collective "collectivist" ethos comes across as strange to me. As I read Neurohacker Collective's mission to "help build global alliance of responsible, empowered individuals and like minded groups" (which seems to have been removed from their website), I imagine Dostoevsky rolling around in his grave. Nootropics are for individual empowerment, not hive-mind collectivism… But we can just chalk that "Con" up to personal, philosophical differences.
Pricing
Single Order
$139 for 154 capsules, a 22-day supply
$6.32 per serving
Subscription
$89 for 154 capsules/month, a 22-day/month supply
$4.05 per serving
Presumably, this price only applies to the first month order, after which we're looking at: "$119 per month thereafter." In other words, you save $50 on the first month, then $20 every month after, as compared to buying non-subscription single orders. Still pretty damn expensive, but not quite as bad as the single order pricing option.
Who Takes Qualia Mind?
The hard worker who works perhaps too hard to worry about tweaking and fine-tuning her/his personal brain health stack. Qualia Mind seems to sell itself as a comprehensive one-and-done brain booster stack, supplying anything and everything you could ever need for a healthy, balanced cognition. From the manufacturer's name to the company's business model, Qualia is definite Silicon Valley zeitgeist material.
I imagine Qualia appealing to the oxymoronically corporate hipsters and San Frannies rather than your more earthy Onnit athlete types.
Where to Buy It
You can buy Qualia Mind through the Neurohacker Collective website, which includes the Single Order and Subscription pricing options, as well as Amazon for the $139 Single Order. (Plus, there's the Amazon Prime shipping quickness, of course.)
Conclusion: Does Qualia Mind Work?
Yes, Qualia Mind works. Individually, Qualia Mind's ingredients are all of exceptional quality and quantity, and they all make sense for the benefits advertised by Neurohacker Collective. However, collectively, the formula design makes it difficult to discern what exactly is working here — and, furthermore, whether or not removing certain ingredients might actually enhance the overall Qualia Mind experience.
It seems like Neurohacker Collective had this concern in mind when they formulated Qualia Mind (a.k.a. Qualia 2.0) as essentially a better Qualia supplement. But the question still stands: Is there still substantial room for improvement here?
Hard to say. But what I can say is that if you're one of the lucky ones who can afford a Qualia Mind habit, then hell yea — give it a try. And if not, no worries: there remains stellar nootropic options that are much, much cheaper than this.
Read my Best Nootropic Supplements to Buy in 2021 list here.
Final Rating
Formulation Strategy

Brainpower Benefits

Brain Health Benefits

Transparency

Quality

Value