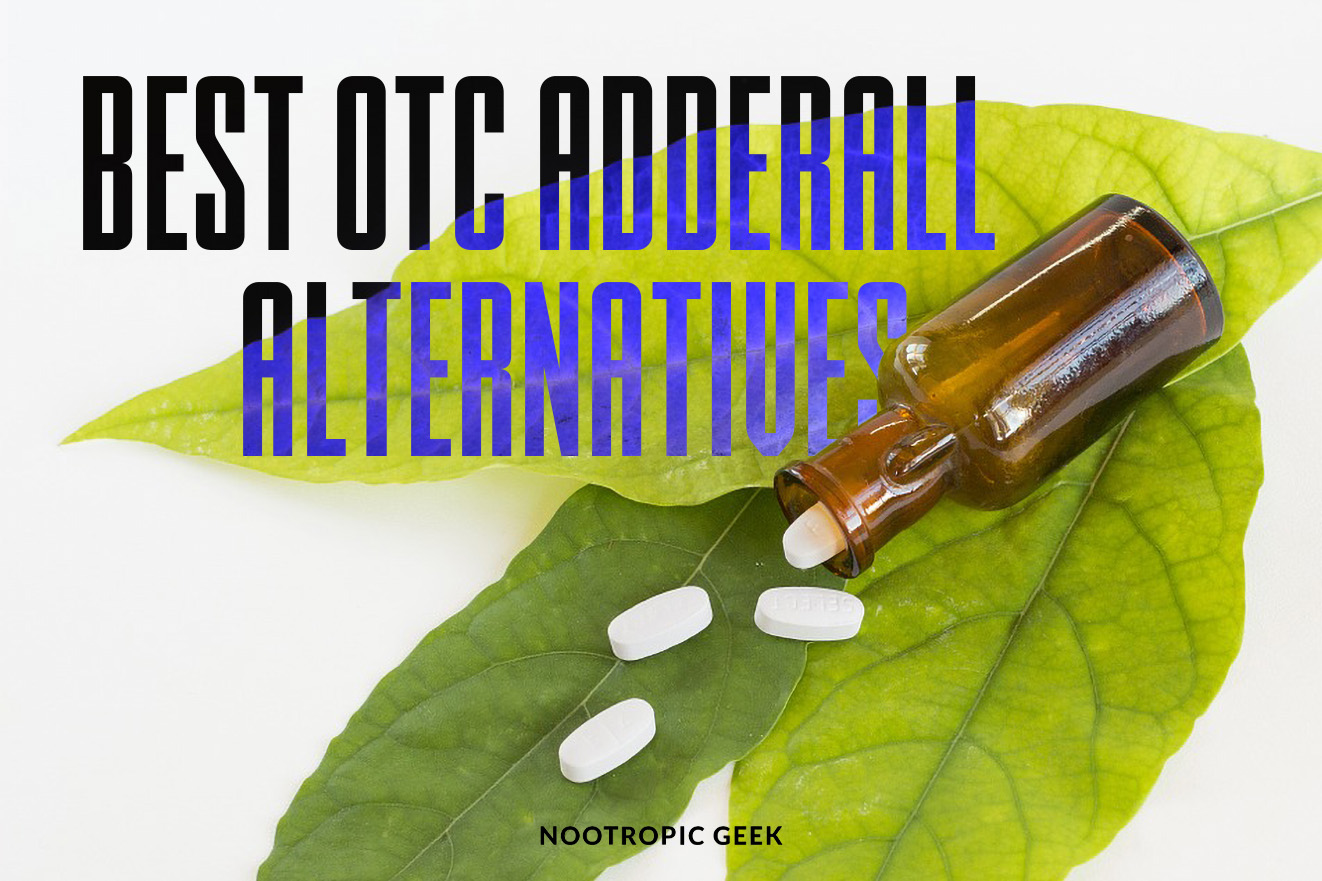 Summary: Best Over-The-Counter Adderall Alternatives
Taking nootropics with Adderall may significantly help maximize the stimulant's benefits while mitigating its well-known downsides. Sure. But even so many health enthusiasts want out of the stimmy game completely. In this article, I cover some natural nootropic alternatives to Adderall that you can take that, while lacking the dopaminergic brain-blast power of Adderall, may improve your overall brain function and long-term brain health. The nootropics I cover here include L-tyrosine, maritime pine bark extract, Rhodiola rosea, citicoline, caffeine + L-theanine, and phenylpiracetam. Or if you'd like to learn more about my favorite pre-made nootropic supplements, hit the following link:
The Nootropic Guide to OTC Adderall Alternatives
Before diving into all the best nootropic alternatives for Adderall, let me be straight with you: I completely understand the appeal of Adderall.
And, no, there is no natural and healthy nootropic combination that can mimic the effects of Adderall without inducing the side effects associated with Adderall.
However, if you're using Adderall with the intent of improving your productivity and work output and daily motivation, I am convinced that between natural nootropics and Adderall (and Ritalin, Vyvanse, etc.), Adderall is the inferior between the two.
By flushing your brain with amphetaminic feel-good stimulation, Adderall tricks the mind into a positive "reward" state that feels like a monumental task has been completed before you've even put in any real work.
But that feel-good stimulation is only an illusion, a fake imitation of the real thing. So, while nootropics can't mimic the stimulatory joy of amphetamines, neither can amphetamines truly replicate the joys that come with achieving sustainable ongoing success in life.
In fact, I believe that by rewarding the brain with a heavy surge of dopaminergic satisfaction, Adderall robs you from the real feelings of satisfaction that come with pursuing and conquering your dreams. This aspect of Adderall is what fundamentally differentiates it from natural nootropics.
Is Adderall a Nootropic?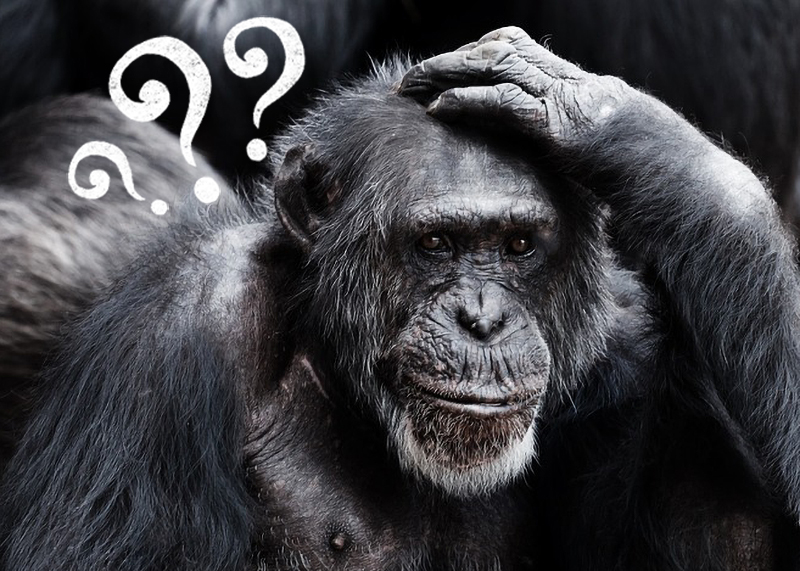 Adderall, Vyvanse, Modafinil — I've used all of these under varying circumstances, from trying to improve my work productivity to lifting me out of a depressive state to simply partying on a poorly judged night out on the town. And though I do think these types of brain boosters actually do have a purpose and function in the current cyberpunk zeitgeist, I neither view them as genuine nootropics nor as comparable to nootropics in terms of long-term neurohacker success.
To better understand the differences between natural nootropics and synthetic stimulants, read my Mind Lab Pro vs. Adderall comparison review here.
Aside from the fact that the original definition of "nootropic" (by Dr. Corneliu E. Giurgea, the founder of nootropics) requires that a substance be free of the usual side effects associated with heavy-grade pharmaceutical drugs, what fundamentally differentiates true nootropics from Adderall is this:
Adderall boosts short-term cognitive performance at the cost of long-term cognition, whereas nootropics enhance both short-term and long-term cognitive performance.
And while the acute, short-term effects of nootropics aren't near as powerful as those of Adderall, they also don't follow with a cognitive energy crash or comedown, as is the case with Adderall. With that in mind, to better understand why you might want to consider OTC nootropic alternatives to alternative, you can read through a few frequently asked questions re: Adderall that I've answered below.
Or click here to skip down to my list of the Best OTC Adderall Alternatives.
Frequently Asked Questions (FAQ)
Q. How does Adderall work?
Adderall, Ritalin, Vyvanse — all amphetamines work by stimulating the central nervous system (CNS), which includes the brain and spinal cord. While these different types of amphetamines vary in terms of duration and severity, they generally work as catecholamine agonists, meaning that they block the reuptake of stimulatory catecholamine neurotransmitters (dopamine, epinephrine, norepinephrine), making them more available and active during neurotransmissions.
Q. Is Adderall legal?
In most countries, Adderall requires a prescription to buy and consume. However, as a performance enhancer in sport, Adderall is classified as a banned substance by the World Anti-Doping Agency (WADA). More on Nootropic Legality.
Q. Is Adderall safe?
Adderall is classified as a high-risk of abuse substance in most countries, hence the requirement of a prescription. While I'm not a "Not even once!" kind of guy when it comes to occasionally taking Adderall, I'd be concerned if I found out a friend of mine was taking Adderall daily. Adderall is addictive and harmful with ongoing use.
When I'm in a more socially conscious mindset, I absolutely abhor how powerful, pharmaceutical-grade drugs have hollowed out entire communities — SEE: the Opioid Crisis in America. Certainly, Adderall is not an overall positive contributor to public health. More on Nootropic Safety.
Q. For what is Adderall prescribed?
Attention-deficit hyperactivity disorder (ADHD), mainly. The pretense for medicinal amphetamines is to treat severe "learning disorders," whereas other stimulatory smart drugs, such as modafinil, are prescribed for sleeping disorders, such as narcolepsy. However, no doubt the use of these stimulants far exceeds the prevalence of actual learning disorders, sleeping disorders, etc.
Nootropics for the Adderall Comedown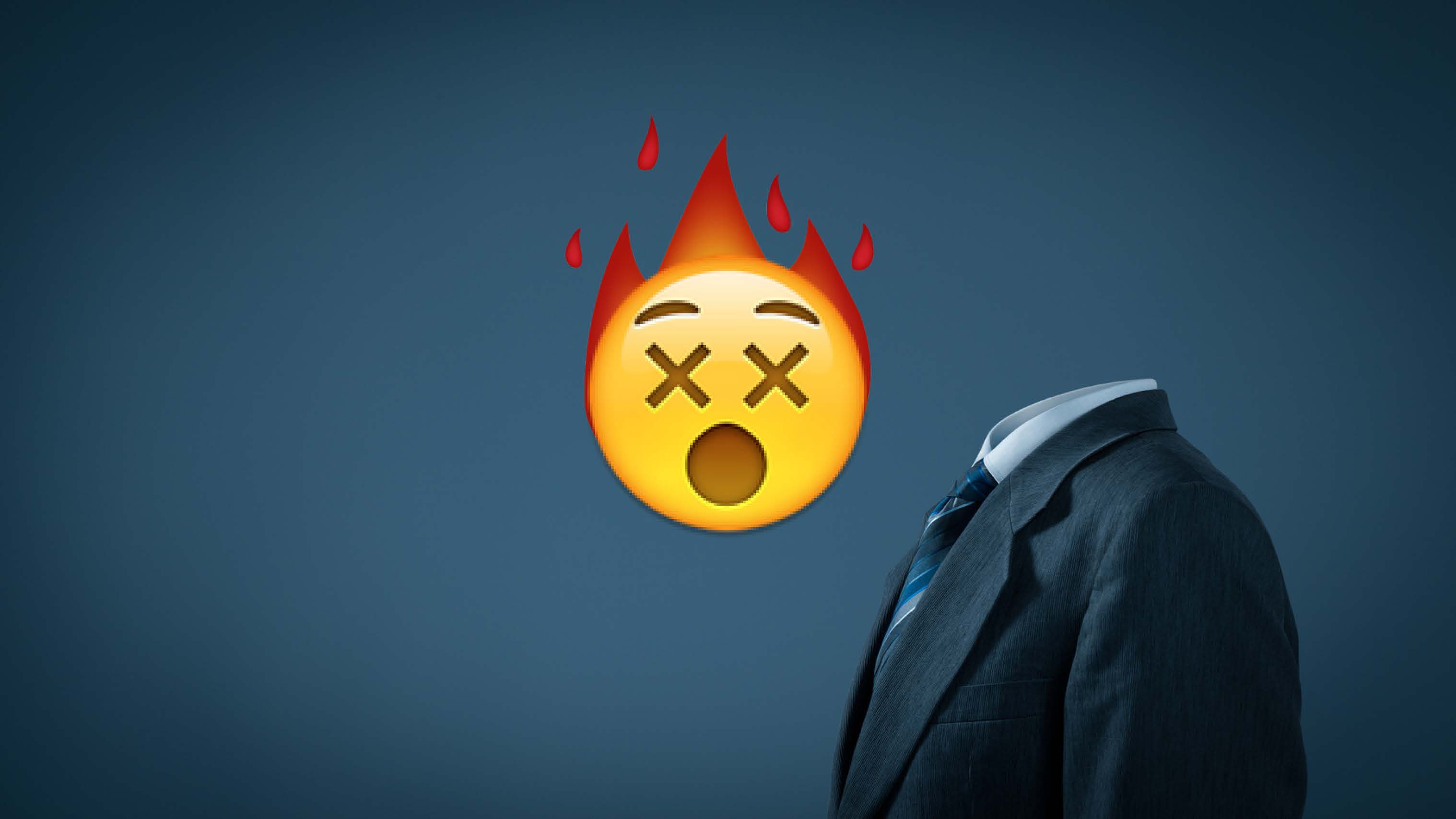 Elsewhere, I've written on the acute downsides of Adderall use: the well-known Adderall comedown. Unlike, say, modafinil, which does leave you feeling burnt out by the end of the day but doesn't really disrupt your next day's performance (assuming you somehow manage to get enough sleep), Adderall often leaves you feeling like you have a hole in your brain the following day.
To "refill" that hole, so to speak, there are nootropics you can take to elevate and protect cognitive performance in the face of the Adderall comedown and crash. I've divided these nootropics into two general categories:
Nootropic Mediators: to offset the excessive catecholaminergic stimulation, some nootropics may help relax the mind and body to a more GABAergic relaxation state while replenishing catecholamines lost to Adderall's stimulatory effects;
Neurotoxic Mitigators: while these types of substances don't acutely enhance cognition, they may help protect neural tissue against the neurotoxic effects of Adderall through various pathways, including 6-OHDA attenuation, NMDA receptor inhibition, toxin clearance, and more.
While in this article I'm specifically covering nootropics you can take to substitute Adderall, I also have another article on nootropics you can take to help reduce the negative impact of Adderall use. Click here to learn more about the best nootropics for the Adderall comedown.
What to Look For in an OTC Adderall Substitute
In a productivity sense, the goals of Adderall generally relate to increased attention, energy, mood, and motivation. Feeling foggy and distracted? Adderall's here to save the day! However, to genuinely increase attention, energy, mood, and motivation, nootropics may help by promoting:
Catecholamine Status: dopamine, epinephrine, norepinephrine — the bio-activities of these catecholaminergic neurotransmitters are Adderall's primary targets of interest, given their association with all of the aforementioned: attention, energy, mood, motivation, etc. Nootropics that naturally assist with catecholamine status encompass the best OTC Adderall alternatives;
Energy Production: even via non-catecholaminergic pathways, energy boosting nootropics may elevate cognitive performance by enhancing the natural production and expenditure of mitochondrial ATP energy in the brain, resulting in all-around improved brain function and health;
Cerebral Circulation: poor blood flow to the brain is a major disruption in clear, energized thinking, which is why nootropics that improve cerebral circulation feel like a major lift on mood and cognitive performance — while also providing potential ergogenic advantages;
Mild Stimulation: while nootropic stacks don't need any stimulants — even, say, caffeine — to be effective, there are significant advantages to having a daily source of mild stimulation, especially when paired with nootropics to help mitigate the stimulant's negative consequences.
Given the complexity of brain physiology and psychology, there are likely other direct and indirect bio-actions to consider when looking for Adderall-substituting nootropics. However, I've found the following List of OTC Adderall Alternatives to be effective at improving the same cognitive measures (attention, energy, mood, motivation, etc.) targeted by Adderall.
List of the Best OTC Adderall Alternatives
#1) L-Tyrosine
The go-to nootropic for stress-relieving catecholamines.
The brain needs the amino acid tyrosine to synthesize catecholamines, such as dopamine, norepinephrine, epinephrine, etc. — you get it by now. Under conditions of excess stress, physical activity, and/or fatigue, the brain burns through your natural tyrosine reserves to sustain competitive levels of catecholaminergic cognition.
Of course, when your tyrosine burns up, your brain burns out, leaving you feeling mentally drained and sluggish. Brain burnout may as well be synonymous with tyrosine burnout.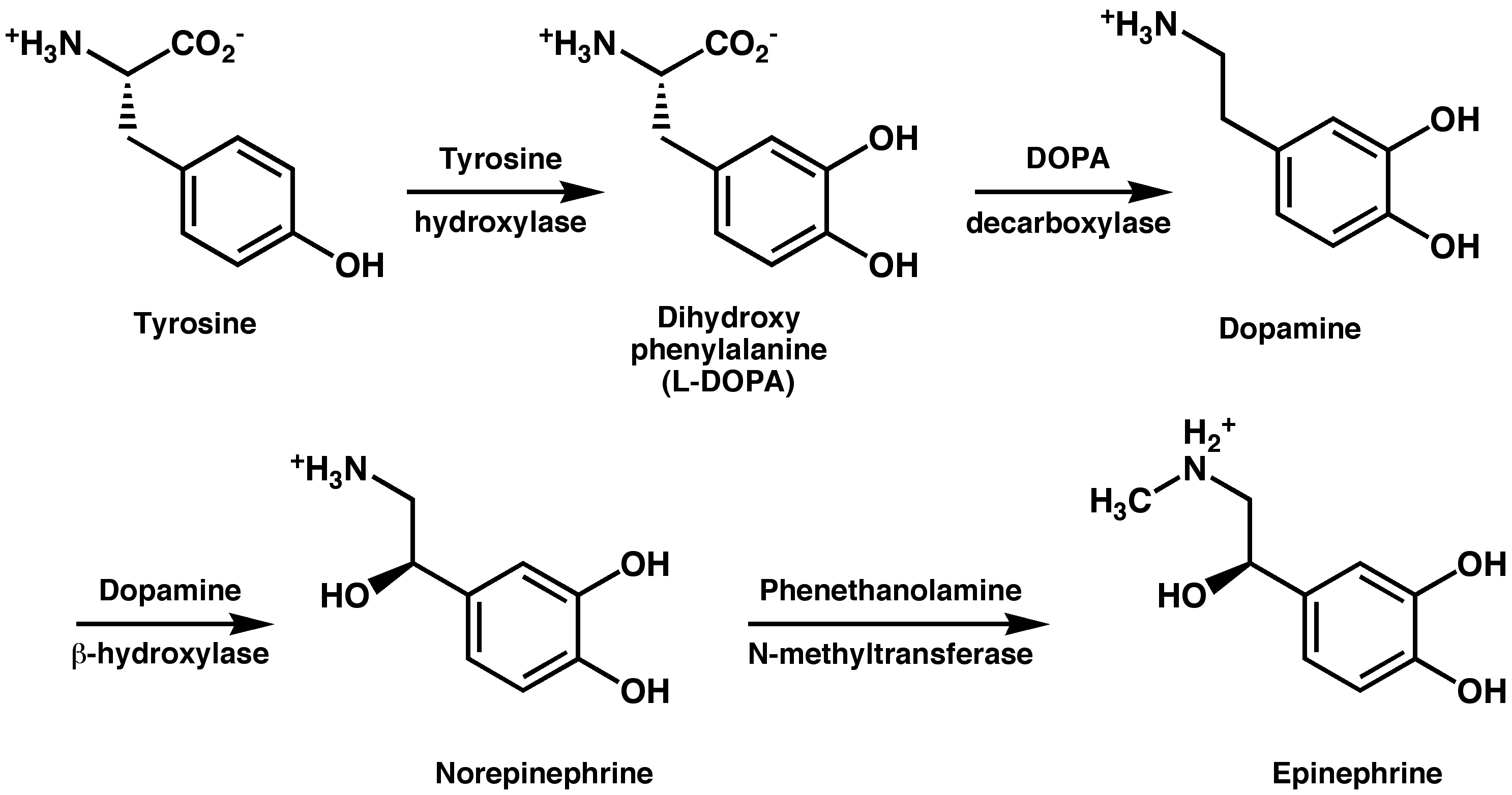 With that in mind, supplementing tyrosine may significantly improve cognitive performance, namely attention and mood, in the face of stress and fatigue. Particularly after a night of sub-optimal sleep, I've found tyrosine incredibly effective at boosting my morning mind-power.
Because tyrosine naturally replenishes your catecholamine levels, tyrosine is a more natural and healthier alternative to Adderall, which, when all is said and done, leaves you feeling catecholaminergically sapped — left high and dry, as if you withdrew your entire brain savings for a few moments of fun.
Read my L-Tyrosine Review here.
#2) Maritime Pine Bark Extract
N.O.-boosting herb suggested to reduce ADHD symptoms.
This is a somewhat strange nootropic, at least to me. Maritime pine bark extract, as a relatively new and lesser known cognitive enhancer, is a surprisingly multi-functional nootropic, one that not only supplies a rich mix of antioxidants for increased neuroprotection but also seems to improve nitric oxide (N.O.) activity, resulting in increased blood flow across the brain and body. This latter bio-effect makes maritime pine bark extract an effective brain booster and body booster for improving oxygen and nutrient delivery to both brain and muscle tissue.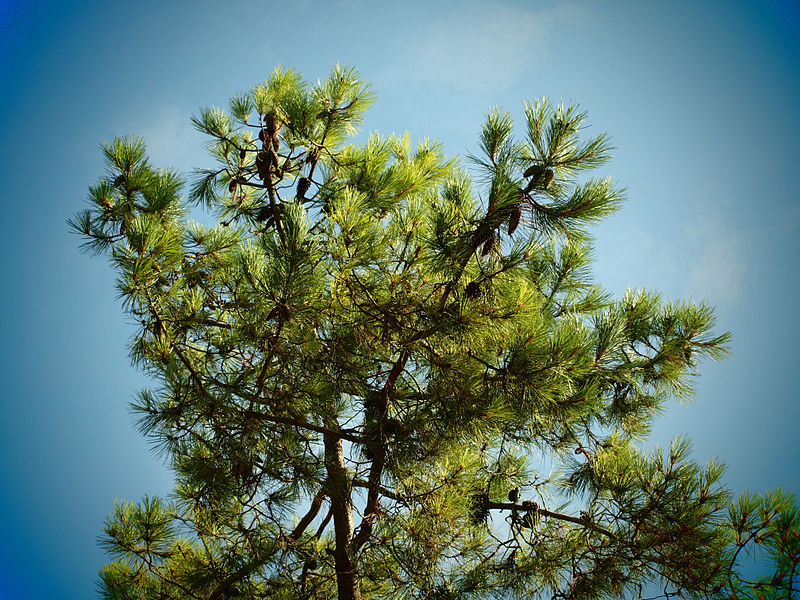 However, strangest of all is how these bio-mechanisms add up to increased attention. And not just acutely increased, as is the case with L-tyrosine, but increased in the long-term. Meaning that if you supplement maritime pine bark extract daily for, say, a few months and then suddenly cease supplementation, the cognitive effects of this herb will continue for a substantial amount of time.
Given that much of these insights are based on research observing the effects of maritime pine bark extract on ADHD and other hyperactivity disorders, maritime pine bark extract may actually make more sense as a healthier alternative to Adderall for those with learning disorders.
#3) Rhodiola Rosea
Siberian adaptogen for cognitive clarity and energy.
Take it in the morning, take it in the afternoon — or both. Either way, Rhodiola rosea is one of the best herbal adaptogens for what feels like a major energy boost but is perhaps more accurately stated as reduced fatigue. Or, wait, retry: Rhodiola rosea is a fatigue buster more so than an energy booster. There we go.
It's no wonder why the Soviets kept this herb from the West during the Cold War: Rhodiola rosea is a powerful performance enhancer for both mind and body. Of all my daily nootropics, Rhodiola is the one I most acutely feel, perhaps second only to L-tyrosine.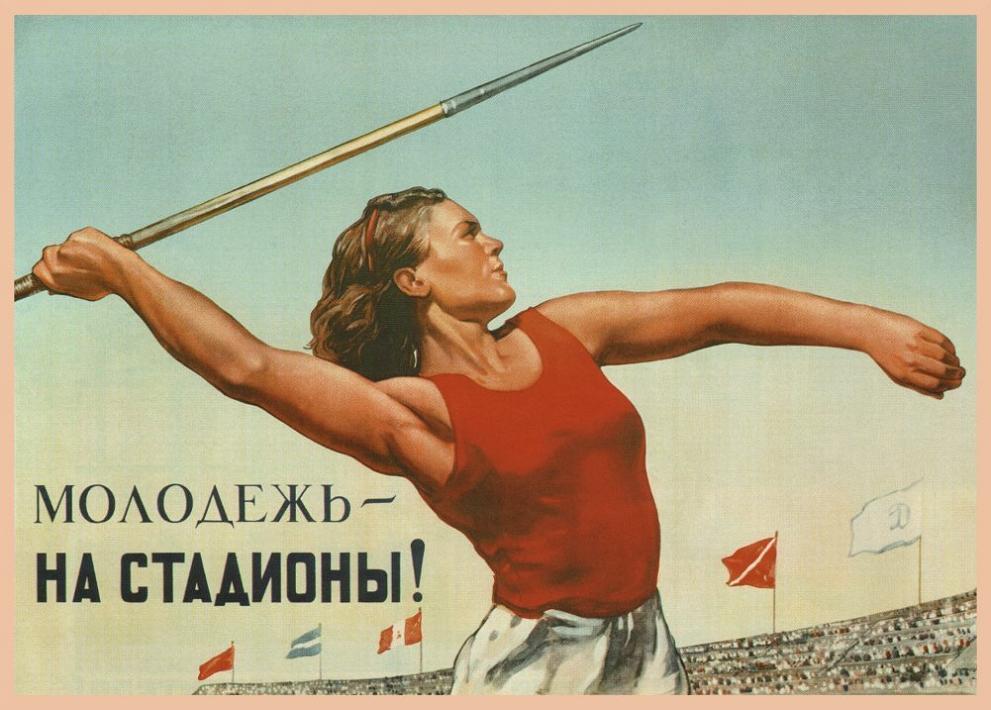 By directly acting upon the hypothalamus-pituitary-adrenal (HPA) axis, the pathway that facilitates the body's hormonal stress response, Rhodiola seems to work primarily by regulating the secretion of stress hormone cortisol. Under healthy stress conditions, the body releases a healthy amount of cortisol to improve, say, exercise-related energy expenditure.
Under unhealthy stress conditions (as is the case with excess Adderall usage), the body releases an unhealthy amount of stress hormone cortisol, throwing the body into metabolic imbalance.
As a stress hormone regulator and performance enhancer, Rhodiola rosea is a smart option for both academics and athletes for improving cognitive performance and lifting the mind-body out of a foggy funk.
Read my Rhodiola Rosea here.
RHODIOLA ROSEA + GINKGO BILOBA: one of the best ergogenic nootropic combos is Rhodiola rosea and Ginkgo biloba, an adaptogen stress reliever and circulatory booster, respectively. By simultaneously increasing resistance to stress and promoting working memory performance, this herbal stack is great for boosting both academic and athletic cognition. Read my Ginkgo Biloba review here.
#4) Citicoline (CDP Choline)
The best cholinergic for all-around better brainpower.
Perhaps the best all-around nootropic for cognitive performance is Citicoline, a cholinergic brain booster that outperforms other nootropic cholinergics (such as alpha-GPC, which is still a decent source of choline) by doing more than just supplying choline. Altogether, citicoline binds two brain-active compounds:
Choline: the precursor to acetylcholine, the brain chemical associated with memory and learning;
Cytidine: the precursor to uridine, a nootropic nucleoside associated with enhanced synaptic plasticity and brain energy.
By promoting both neurochemicals related to memory, learning, and other high-order cognitive processes and nucleoside activity related to brain energy production and neurite growth, citicoline bolsters both daily and long-term cognitive performance. Compared to the short lifespan of Adderall's bio-activities, which later impair long-term cognitive performance, citicoline's boost on short- and long-term mental performance makes it the superior nootropic.
Read my Citicoline Review here.
CITICOLINE + RACETAMS: though not exactly "OTC," as you're unlikely to find any racetams over any in-store counters, racetams are easily accessible (and generally legal) to buy online. As a reliable source of not-so-natural-but-still-safe cognitive enhancement, racetams may help fill the psychostimulant void left by Adderall. Phenylpiracetam, in particular, works very well for acute, fast-acting cognitive enhancement. However, to avoid the headache and brain burnout that typically accompanies racetams, due to their increased demand on cholinergic brain activity, it's best to stack racetams with a nootropic source of choline, such as citicoline. More on Choline.
#5) Caffeine + L-Theanine
Call it "Caffeine 2.0," this duo stimulates while relaxing the mind.
The problem with stimulants is that beyond an easy-to-reach point, they actually impair your cognition and emotional wellbeing by ramping up brain activity to a jittery, anxiety-producing degree. Too much stimulation may actually feel like a heavy weighing load of stress rather than a mood lift or a brain boost. This even applies to something as innocuous and familiar as caffeine, which is why nootropic users have foregone regular ol' caffeine for caffeine + L-theanine.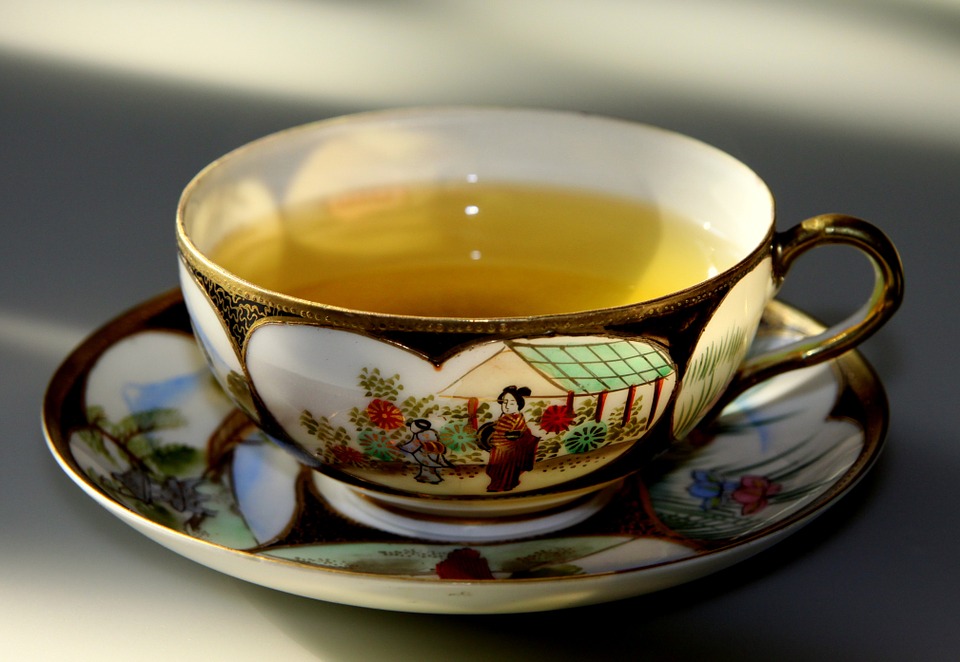 With L-theanine, an anxiolytic amino acid sourced from green tea leaves, you may effectively reduce the jittery side effects of caffeine (and other stimulants) while sustaining the upper's focus-sharpening, energy-boosting, mood-elevating benefits. The feeling is something akin to "wakeful relaxation," or composure — the feeling of being "in the zone," so to speak, where your cognitive processes are amped up, yet you feel calm and composed enough to think through your current actions.
Read my Caffeine Review here.
Read my L-Theanine Review here.
THE CAFFEINE 2.0 PILL: It's easy to buy standalone L-theanine to stack with caffeine, to portion out a theanine dose to take with your coffee. However, there are pre-made caffeine supplements that portion out L-theanine + caffeine to the proper 2:1 ratio while adding more nootropics to help counteract the downsides to caffeine. One such caffeine pill stack is Performance Lab Stim, a sort of "caffeine 2.0" supplement that stacks caffeine with L-theanine, L-tyrosine, and a B-vitamin complex. Read my Performance Lab Stim Review here.
#6) Phenylpiracetam (Not OTC)
Admittedly, as I write this, I'm realizing that the meaning of "over the counter" has almost been completely eroded by the absence of counters in our increasingly digital marketplace. With that in mind, though Phenylpiracetam isn't exactly "over the counter" in the traditional sense, it is easily accessible and generally legal to order online. However, unlike other racetams, Phenylpiracetam is not legal for competitive use and is banned by the World Anti-Doping Agency as a "banned substance."
Personally, I've found the occasional dose of phenylpiracetam to be quite effective at boosting cognition in a way that's similar to the effects of stimulants. Except whereas stimulants boost the dopaminergic pleasures of cognition, phenylpiracetam feels more like it's stimulating the cholinergic pathway, hence why it's often recommended to stack racetams with a choline source.
Because phenylpiracetam does come with tolerance issues, it's not the best for daily performance enhancement. However, as an occasional "as-needed" brain booster, this is a relatively safe and effective nootropic.
Fuel the Brain with Medium-Chain Triglyceride (MCT) Oil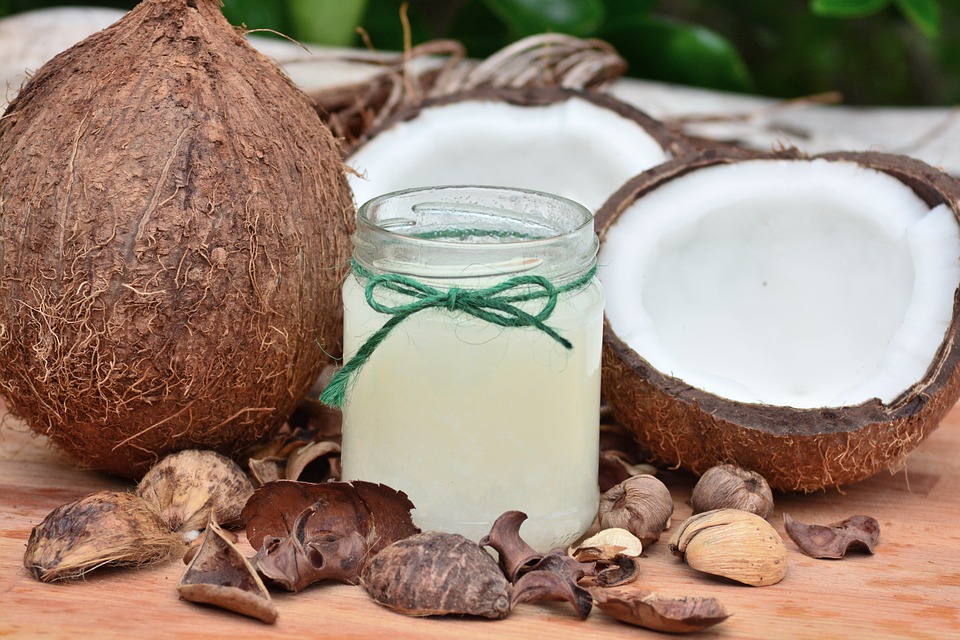 Whether in the context of Adderall alternatives or not, it's never a bad idea to add MCT oil to your daily nootropic stack. By converting to ketones, an alternative brain energy source to glucose, coconut-sourced medium-chain triglycerides (MCTs) elevate brain performance quickly and efficiently. It's kind of difficult for me to fully explain the advantages of MCT oil — and why I'm talking about MCT oil in an article on Adderall alternatives — but here it goes:
MCT oil fuels brain performance in such a quick and efficient way that I've ceased craving the fast-acting results of stimulants since adding MCT oil to my morning stack.
Part of this relates to how MCT oil helps curb appetite cravings (an effect of stimulants, too, by the way), which are no doubt a major mental distraction, especially if you're trying to eat healthy and not begin every morning with a bag of carb-loaded chips. Not to mention that as a "fatty" oil, MCT oil may assist with the absorption of fat-soluble nootropics, ensuring that you get the most bang-for-your-buck with your cognitive enhancer stack. To learn more about MCT oil, click here.
Best Adderall Alternative Supplements
You can individually stack the aforementioned nootropics or you can find a nootropic supplement that does all the grunt work for you. With that in mind, here are a few of the best natural nootropic stacks that qualify as "Adderall alternative" supplements in my eyes. Taken alone or altogether, the following three supplements work very well at promoting daily, healthy, elevated cognitive performance:
Mind Lab Pro
One of the best nootropic supplements overall, Mind Lab Pro supplies an impressive mix of both fast-acting and long-lasting nootropics to comprehensively elevate all aspects of cognitive performance. From boosting brain energy to cerebral circulation, catecholaminergic attention enhancement to cholinergic memory consolidation, Mind Lab Pro's stim-free, 11-ingredient formula nails what it means to truly be a nootropic supplement.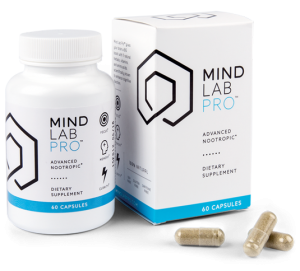 Want some?
Get the best deal on Mind Lab Pro here.
Performance Lab Stim
Powered primarily by the uber-popular caffeine + L-theanine duo, Performance Lab Stim is more than a caffeine pill supplement. Mixing a scalable amount of caffeine with caffeine-balancing aminos (L-theanine and L-tyrosine) with caffeine-recovery B-vitamins (B2, B6, B9, B12), Performance Lab Stim packs a surprisingly powerful punch for such a simple, refined stim stack. Certainly, if you're looking for a stim-powered Adderall alternative stack, adding Stim to your collection as a "Caffeine 2.0" source of cognitive energy is a smart move. Combined with my stim-free nootropics and MCT oil, this supplement has been great for my morning productivity (without any afternoon or evening crash).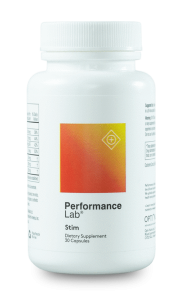 Want some?
Get the best deal on Performance Lab Stim here.
Performance Lab MCT
Easily my favorite MCT oil supplement, Performance Lab MCT is one of the cleanest liquid supplements I've tried — so clean, in fact, that I don't even need to add this stuff to my coffee or salad, or whatever, to dilute its taste. Instead, first thing in the morning after waking, I shuffle to the fridge and down a spoonful straight from the bottle to start my day. Immediately after, I'm already feeling fueled and ready-to-go, mentally stocked and prepared to take on the day (which includes writing long-form articles, such as this one!).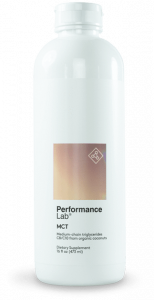 Want some?
Get the best deal on Performance Lab MCT here.
Final Thoughts
Recap on the Best OTC Adderall Alternatives
There you have it: the Best OTC Adderall Alternatives: 2023 Edition. Perhaps also the cheapest OTC Adderall alternatives (that are also most effective), given the long-term cost-effectiveness of these nootropic supplements, as compared to however much it costs to maintain an Adderall addiction these days.
Of course, there are plenty more nootropics you can take to improve your cognitive performance in ways that are entirely unrelated to the bio-mechanisms of stimulants like Adderall. To learn more about all these other nootropics, feel free to peruse through my Nootropic Geek blog. Check out my big, fat List of Nootropics, which I'm continually adding to, and/or subscribe to my newsletter below to stay up-to-date on my posts, as well as to receive news info on nootropic supplement deals and all that jazz.
Or don't do anything I tell you to do. What do I care?
Read my Best MCT Oil Supplements list here.