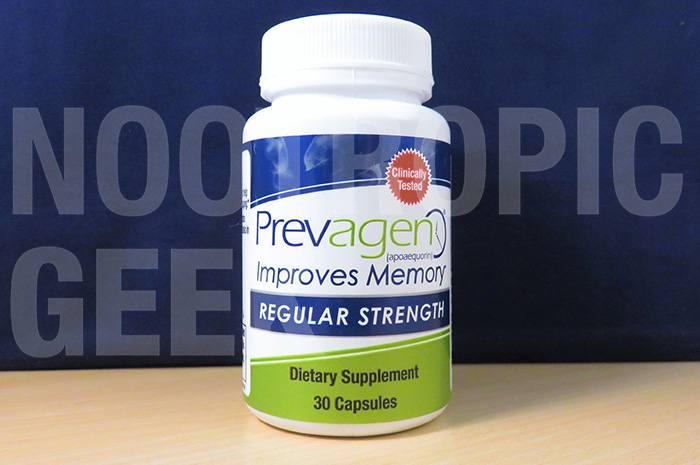 According to H.P. Lovecraft:
Ocean is more ancient than the mountains, and freighted with the memories and the dreams of Time." –  from "The White Ship" short story.
With that in mind, I'd imagine Lovecraft to have been less a fan of mountain-grown nootropics (e.g. Rhodiola, Shilajit) than ocean-sourced nootropics, such as the memory-booster covered in this review: Prevagen.
As far as nootropics go, Prevagen is perhaps one of the more unique formulas I've come across, ranking in the "How the hell is this even a thing?" category. Yet, similar to Lovecraft's Cthulhu, Prevagen is either shockingly real or an ocean-sized myth.
Let's find out:
About Prevagen
Prevagen features a patented, lab-synthesized form of apoaequorin–the protein responsible for the glow of certain jellyfish.
Speak, Memory: Prevagen targets one aspect of cognitive performance (memory) with its laser-focused, single-ingredient formula.
Controversial claims & questionable research methods surround this nootropic, despite Prevagen's massive popularity among consumers.
Prevagen Ingredients

Ingredients
Amount Per Serving
 Apoaequorin
10 mg
Serving Size: 1 Capsule
Servings Per Container: 30
Other Ingredients: Microcrystalline cellulose, vegetable capsule (cellulose, water), salt, vegetable sourced magnesium stearate.
Directions: Take 1 vegetarian capsule daily in the morning, with or without food.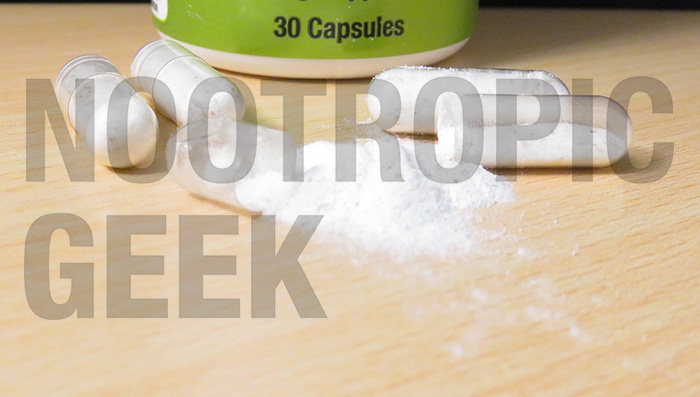 Ignoring the "Other Ingredients" (cellulose, vegetable capsule, etc.), Prevagen has only one ingredient:
Apoaequorin – Initially discovered in glowing jellyfish, later synthesized under a patented process for memory restorative & brain health purposes–particularly as they apply to age-related issues.
At least Prevagen claims the protein helps with memory & brain health. But does it work?
Prevagen: Mining for Jellyfish Brains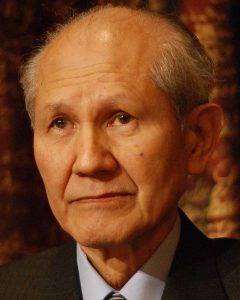 In 1962, apoaequorin was discovered in a specific glowing type of jellyfish by Japanese organic chemist, marine biologist, & geek of everything bioluminescent Osamu Shimomura.
Due to the protein's binding ability with calcium, a chemical process that results in the emittance of blue light (i.e. glow), apoaequorin has been used for decades to study how calcium's bioscience works in the body. One point of research being apoaequorin's potential in reversing calcium build-up in the brain–an issue viewed partially responsible for mental decline. Thus, hinging on its effectiveness in binding calcium in the human body, apoaequorin is believed to serve significant nootropic bio-action for older men & women.
Enter: Prevagen.

In regards to apoaequorin supplements, Prevagen has pioneered & monopolized the market by patenting a lab-synthesized version of the protein–essentially the focal point of this review. According to Prevagen research, the synthetic protein has been demonstrated to:
Improve verbal memory (i.e. word recall)
Reduce need for reminders
Improve memorization of driving directions
Enhance sleep quality & duration
I'm impressed that Prevagen apparently took their ingredient to the test, but the claims are not without a few RED flags:
Dubious Evidence & Claims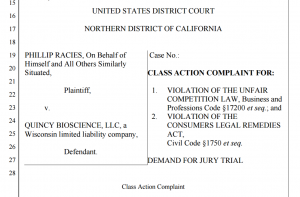 For one, the studies quoted by Prevagen were never published in peer-reviewed journals. Which is a RED flag on its own, further highlighted by the flaws & overall questionable designs of the research. Furthermore, in 2012 Prevagen's manufacturers received a warning letter from the FDA for making unwarranted disease claims, and in 2015 Prevagen was hit with a class-action lawsuit alleging deceptive marketing practices against the company–namely on the basis that amino acids, such as apoaequorin, are "completely destroyed by the digestive system and transformed into common amino acids no different from those derived from other common food products such as chicken, cold cuts, hamburgers, etc." Yikes… shots fired.
The Pros
Prevagen owns the patent on apoaequorin, thus offering an entirely unique nootropic formula that can't be bought anywhere else. This may be "Pro" more for Prevagen than us.
Research indicates that, regardless of its efficacy, apoaequorin is safe, resulting in no side effects or bad interactions to date.
In Vitamin Retailer Magazine's 2016 Vity Awards, Prevagen was recipient of the "#1 Brain Support Formula" title.
The Cons
Apoaequorin remains a controversial nootropic, despite Prevagen's popularity & the protein's demonstrated bio-abilities in pre-clinical research.
Prevagen's claims & marketing have landed the manufacturers in legal hot water twice at the hands of two different entities. Not a good look.
Technically, apoaequorin isn't natural. On that note, I'd rather have GMO proteins than sliced-up jellyfish, but synthetic status of this nootropic is a Con nonetheless.
Pricing
$39.95 for 30 capsules, a 30-day supply
$1.33 per serving
Who Takes Prevagen?
Men & women experiencing mild memory lapses associated with older age. The specific problem addressed by Prevagen (calcium buildup) is more of an issue in the 55+ years range.
Where to Get It
Prevagen can be bought practically anywhere–from the manufacturers themselves via their website to Amazon to big-store retailers such as Target & Wal-Mart.
Conclusion: Does Prevagen Work?
Prevagen might work.
Prevagen might not work.
The supplement has unique nootropic potential, but the legal controversy & weak research are major drawbacks in my confidence levels here. Conversely, Prevagen has a huge following–which, in this day-&-age, doesn't always equate strong leadership (again: FDA warning letter; class-action lawsuit), but it looks good in these reviews, right?
The concept of jellyfish proteins enhancing memory power has undeniable sex appeal. The exotic nature of this nootropic alone may partially explain its success. So, with that in mind, I understand the draw towards Prevagen, especially if there's low side effect risk in trying it.
However, if you find yourself glowing late at night, I'd advise seeking a physician immediately.
Final Rating
Formulation Strategy

Brainpower Benefits

Brain Health Benefits

Transparency

Quality

Value

Average