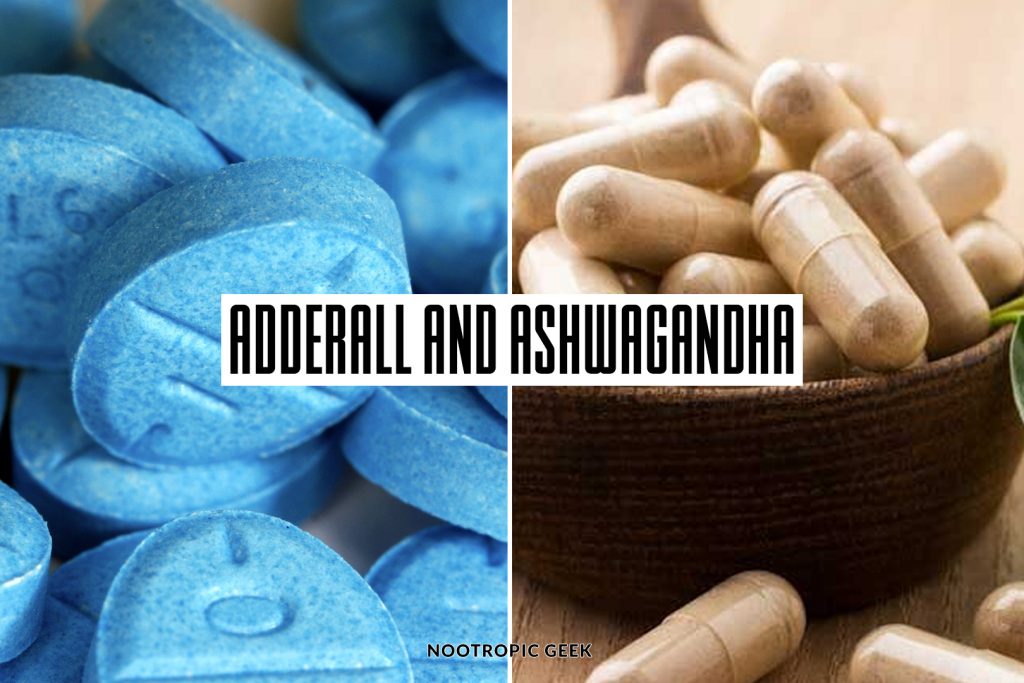 Summary: Ashwagandha and Adderall
Adderall is a well-known upper with several well-known downsides, especially in the sleep and relaxation departments. Clenched jaw, erratic thinking — at the tail-end of the amphetamine rush, adderall can make it difficult to simply feel (let alone appreciate feeling) normal again. This is where ashwagandha, a legendary Ayurveda adaptogen with pronounced sedative-like benefits, comes into play. By mixing Adderall with ashwagandha, you may better enjoy the amphetaminic upsides while staying calm and composed with ashwagandha's complementary calming effects.
What is Ashwagandha?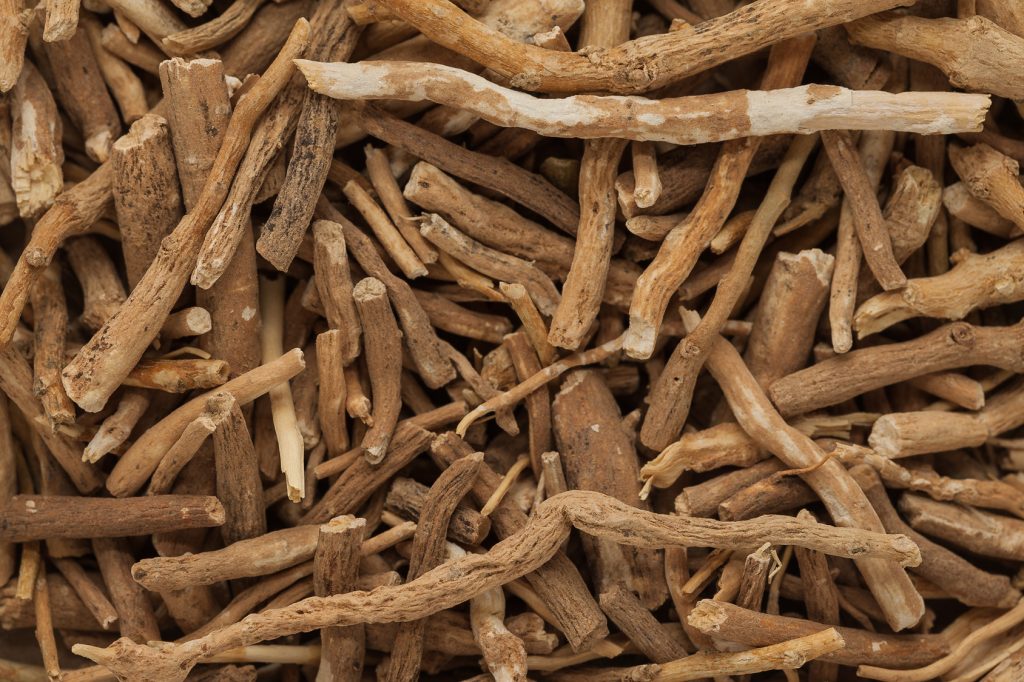 One of my favorite herbs of the Ayurvedic health system, ashwagandha is one of those few natural nootropics that you really feel almost immediately after taking. Whereas most natural cognitive enhancers (it seems) require some time to reach peak effect, ashwagandha's benefits are instantly noticeable.
Almost to a fault, if you're not totally prepared for it.
With that in mind, ashwagandha isn't an outright cognitive enhancer. In fact, it's quite the opposite: ashwagandha actually somewhat impairs — or, more accurately, sedates — cognition, resulting in a sort of groovy feel-good relaxed mood. However, while this isn't exactly ideal for high brainpower-demanding tasks, the boost on mood and relaxation may help improve your mental performance by providing fast-acting anxiety and stress relief.
And this is only touching upon the cognitive benefits of ashwagandha.
As an adaptogen, ashwgandha also doubles as a physical performance enhancer, especially as a post-workout recovery agent. Likewise, it's positive effects on thyroid hormones may provide some weight management (read: fat loss) benefits as well.
Nootropic Benefits of Ashwagandha
Athletes and bodybuilders enjoy ashwagandha for its strength- and weight-related benefits. However, there are some pronounced cognitive benefits to taking ashwagandha, most of which are associated with the herbal adaptogen's sedative properties. Supplementing ashwagandha may help:
Reduce Anxiety
Relieve Stress
Reduce Cortisol Levels
Improve Sleep Quality
And, of course, ashwagandha may help counteract the excessive excitatory actions of stimulants, such as adderall and other prescription smart drugs. Particularly during the nighttime, as a way to relax and get better sleep after an exciting day of being all revved up on addies.
Read my Ashwagandha Review here.
Recap: What is Adderall?
Adderall is a pill that you throw down your gullet and, after throwing down said gullet, makes you feel good. Really good. Better than most gullet-thrown things make you feel on a day-to-day basis, in fact.
…That's a pretty sufficient recap, right?
Essentially, "Adderall" is just the brand name for a prescription combination drug comprised of four amphetamine salts: (1) amphetamine aspartate monohydrate, (2) amphetamine sulfate, (3) dextroamphetamine saccharate, (4) dextroamphetamine sulfate — a combo that acutely stimulates cognitive performance, in addition to improving various aspects of physical athletic performance, appetite suppression, and even libido (insomuch that Adderall's euphoriant aspect translates to sexual arousal). Which is a fairly extensive list of benefits for a drug presumably prescribed for ADHD.
Needless to say, Adderall's intense benefits come at a cost, both acutely in terms of excess excitement and chronically in the forms of dependency (addiction), sleep deprivation, muscle breakdown, and (sorry for being ominously vague here) more.
How Does Adderall Work?
As a central nervous system (CNS) stimulant, Adderall (as well as Ritalin, Vyvanse, etc.) essentially works by increasing the availability of "upper" catecholamine neurotransmitters such as norepinephrine and dopamine. With an increase in activity of these neurochemicals comes an increase in brain activity — i.e., attention, focus, mood, energy, and so on.
Adderall gets you "high" in a sense, though not like marijuana high. More like meth high, truth be told. This is why Adderall is also super popular as a party drug.
Of the four amphetamine salts in Adderall, two have dextroamphetamine whereas the other two are a 50:50 split between dextroamphetamine and levoamphetamine. Though very similar in structure and function, dextro- and levoamphetamine do slightly vary in effect and duration. Whereas dextroamphetamine has a half-life of 9-11 hours, levoamphetamine has a half-life of 11-14 hours; meaning that Adderall's effects, whether acutely noticeable or not, may be doing their work in the body for up to 14 hours — discounting all the residual hormonal and metabolic consequences of taking Adderall that may far outlast the drug's half-life.
The Adderall Crash and Nootropic Comeback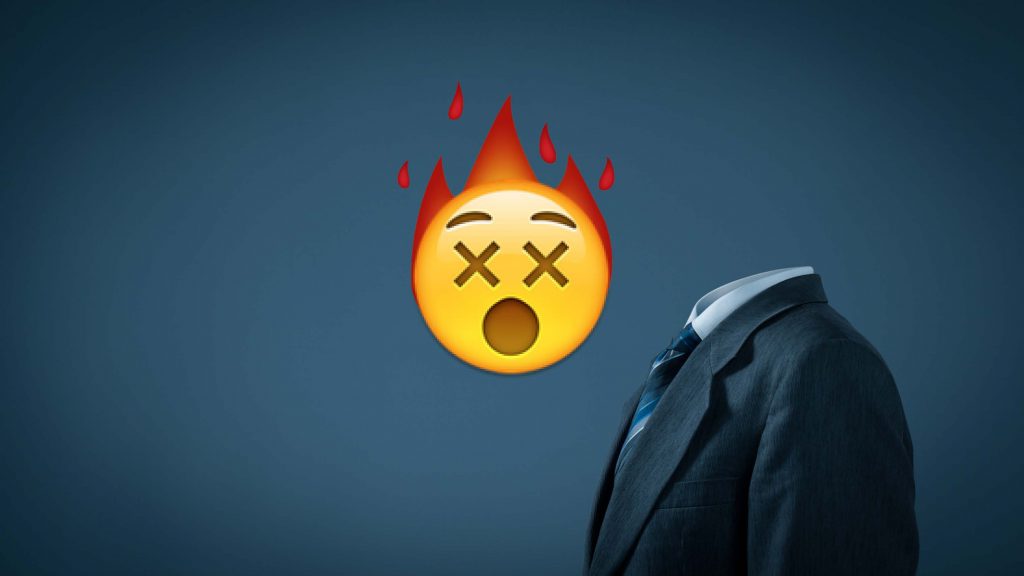 What goes up must come down — and with Adderall when you're up, you're really up. But when you're down, you feel totally brain-drained and useless. Like there's nothing going on between the ears.
Perhaps that's a bit dramatic, but most Adderall users would agree that at times the Adderall comedown and crash can sometimes be so bad that, like a severely hungover partier swearing off alcohol forever, makes you want to never touch Adderall again. However, aside from limiting your Adderall intake, there are ways to make the comedown/crash not so bad — more specifically: there are nootropics you can take for a softer post-Adderall landing.
Ashwagandha can certainly help, but it's no one-for-one Adderall alternative. With that in mind, there are even more natural nootropics you can take to more smoothly enjoy the Adderall ride, and you can learn more about them by hitting the link below.
Read my Adderall Crash and Nootropic Comeback article here.
Common Adderall Side Effects
I remember the first time I took Adderall, it was with a bunch of friends and we all woke up the next morning feeling haggard and sleep-deprived, all of us massaging our jaws. Adderall isn't exactly conducive to a good night's rest, and while you do rest, it's fairly common for your jaw to tighten up as you unknowingly grind your teeth.
But, of course, your mileage may vary here, side effect-wise. With that in mind, here's a list of the more common side effects of habitually taking Adderall:
Appetite Loss
Dry Mouth
Upset Stomach
Nausea
Dizziness
Insomnia/Sleep Deprivation
Unwanted Weight Loss
Additionally, there's the possibility of negative ingredient interactions if you're looking to mix Adderall with other cognitive enhancers and health/fitness supplements… On that note, this begs the question: is it safe to mix Adderall with ashwagandha?
Ashwagandha and Adderall: Are They Safe to Mix?
Yes, it is safe to mix Adderall with ashwagandha. That pretty much clears that up, right?
The main reason to take ashwagandha while on Adderall is to help you get better sleep. Meaning that if you take Adderall, say, in the morning, it'd be best practice to save your ashwagandha dosage for the evening, as a way to encourage your brain to relax and improve sleep onset. While you may certainly take ashwagandha in the morning acutely with Adderall, sort of as a means to "take off the edge" of Adderall (a cognitive benefit that I believe is better reserved for L-theanine), I personally believe it's best to use ashwagandha for nighttime purposes.
Not to mention that ashwagandha's antioxidant content may help mitigate the oxidative stress damages associated with Adderall, offering some potential neuroprotective benefits to combining these two A-word brain-boosters.
Dosage Notes
Generally speaking, it's best to take 10-30mg withanolides (the bioactive constituents of ashwagandha) for cognitive enhancement purposes, while taking upwards of 30-50mg withanolides for relaxation and sleep. Some trial-and-error may be required here to find the most effective dose in relation to your Adderall dosage. And as far as brands go, KSM-66 is a great ashwagandha supplement.
Other Supplements to Take with Adderall
Ashwagandha is a smart nootropic complement to Adderall, namely for helping the brain chill the F out in the evening after an exciting day of cognitive stimulation. But ashwagandha isn't the only nootropic I'd recommend taking with Adderall. There are several more natural nootropics that may help you get the most out of your stimulant rush.
Here are some of my favorites:
L-Theanine and Adderall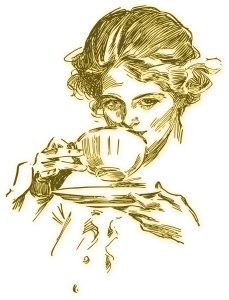 Many nootropic nerds, when they first get into nootropics, start with the simple, easy L-theanine + caffeine stack. L-theanine, a relaxing amino acid sourced from green tea leaves, turns out to be a really great on-the-spot complement to stimulants, such as caffeine, as this amino helps calm the mind without sedating it, allowing you to relax without compromising your energy or focus performance.
The same applies to stacking L-theanine with Adderall.
Whereas ashwagandha does sedate the mind, L-theanine does not, preserving (or even amplifying) the focus-enhancing benefits of stimulants (such as Adderall) while saving off the stim's unwanted jittery side effects. Not that the typical Adderall experience can be described as "jittery," but you get my meaning. Think of it like being "in the zone": you're calm, yet totally focused. With that in mind, L-theanine is a nootropic you'll want to take with Adderall at the same time — though you may also take L-theanine in the evening, say, for helping you fall sleep. (Some sleep stacks include L-theanine and ashwagandha for this purpose.)
Read my L-Theanine review here.
L-Tyrosine and Adderall
Some of my nootropic-savvy friends say to not take L-tyrosine with Adderall, and I somewhat agree with them. As a precursor to catecholamine neurotransmitters (dopamine, norepinephrine, etc.), L-tyrosine elevates mood and focus in a somewhat similar way to Adderall — albeit via a non-stimulatory pathway. And so you don't necessarily want to overdo it on the catecholamine end.
However, having said that… taking L-tyrosine at the tail-end of your Adderall rush, or even midway through if you start feeling brain-drained from the stimulation, can help replenish catecholamine levels that have been otherwise spent on Adderall's stimulatory effects. On its own, L-tyrosine is great for elevating mood and attention levels; but, paired with Adderall, the nootropic can help keep post-Adderall brain-drain/brain-fog at bay by recharging your neurochemical reserves.
Read my L-Tyrosine review here.
Turmeric and Adderall
Turmeric is known as the "golden spice" for a reason …er, well, a couple reasons:
Reason #1) the bioactive constituent, curcumin, gives turmeric a pronounced warm "golden" hue that the herb is partly known for;
Reason #2) turmeric also sets the gold standard for "super food" neuroprotection, thanks to curcumin's antioxidant, anti-inflammatory benefits.
One of the key downsides of Adderall is its promotion of oxidative stress in the brain. By adding turmeric to your diet, you may help elevate your antioxidant brain capacity to better withstand the deleterious neurotoxic effects of Adderall, preserving your brain (as well as many other parts of the body) for greater long-term performance.
Read my Turmeric review here.
Vitamin C and Adderall
Similar to turmeric, vitamin C is favored among nootropic nerds for its well-documented antioxidant benefits. This is what makes grapefruits and Emergen-C (both of which are high in vitamin C) so valuable to Adderall users. By simultaneously reducing free radical (oxidative stress) activity in the brain and expediting the clearance of Adderall-related toxins in urine, vitamin C offers significant protection against Adderall's neurotoxic downsides.
Magnesium and Adderall
At the cell-to-cell synaptic level, magnesium plays a key role in "calming down" overexcited neural activity — both in the brain and at the neuromuscular junction (the point at which nervous tissue meets muscle tissue). This is partly why your muscles twitch when you're low on electrolytes, say after sweating out all your minerals at the gym or during a high-intensity game.
This is also why it's important to keep your magnesium levels in check while on Adderall.
As an NMDA receptor inhibitor, magnesium is key for mind and muscle relaxation. With that in mind, for acute cognitive relaxation, magnesium supplementation does work as a nighttime sleep aid. Personally, I take magnesium most nights prior to hitting the hay, often with ashwagandha and/or L-theanine and/or melatonin.
Melatonin and Adderall
Everyone knows what melatonin is. It's the neurochemical your brain secretes (or should be secreting) at night to make you nice and tired before bedtime. Only problem is that we live in a highly lit environment now that interrupts healthy natural melatonin secretion… and when you throw Adderall into the mix, the problem only gets worse.
Is it safe to mix melatonin and Adderall. Sure, if you're using natural melatonin at the correct dosage. Even more than safe, melatonin's antioxidant status may actually help mitigate the effects of 6-OHDA (6-hydroxydopamine), a toxic dopaminergic byproduct associated with Adderall.
Spotlight:
Performance Lab Sleep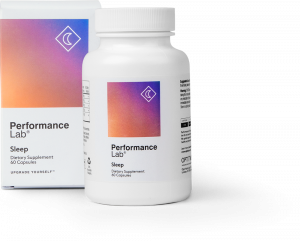 For post-Adderall recovery and sleep enhancement, Performance Lab Sleep is one of my favorite sleep aid options (as well as one of my favorite go-to supplements in general). If you like the idea of taking melatonin to combat the upper effects of Adderall but you're hesitant to add more synthetic neurochemicals to your daily diet, Performance Lab Sleep may help ease your worries by providing only natural cherry-sourced melatonin.
CherryPURE Montmorency Cherry Extract: standardized concentration of natural melatonin and fruit antioxidants that may offer further neuroprotective advantages;
L-Tryptophan: the "sleepy" amino associated with turkey meat, L-tryptophan helps with sleep quality while replenishing mood-related neurochemicals;
NutriGenesis Magnesium: a very important key mineral for combating the uppity jittery side effects of stimulants.
Melatonin for better sleep onset, depth, and duration with easy-to-absorb magnesium from mind and muscle relaxation. Performance Lab Sleep is a smart, healthy sleep aid for the heavy stimulant user.
Final Thoughts
With or without Adderall, ashwagandha is a really cool herbal nootropic that's worth adding to your daily routine. Personally, I enjoy waking up to a scoop of Rhodiola rosea in my coffee (for general HPA axis stress regulation) and throwing a scoop of Ashwagandha in my evening tea for further stress management and all-around relief.
I enjoy the benefits of these herbal adaptogens and I'm by no means a big-time Adderall guy. In fact, it's been roughly a year since I've last had Adderall.
All that aside, if you are frequently taking Adderall, ashwagandha is a very smart choice, especially for helping you to get better sleep in the evening. It's safe, healthy, and all-natural — really, everything that Adderall isn't! And it's safe to use with all the other aforementioned nootropics listed in this article.
Read my Best Pre-Made Nootropic Supplements list here.