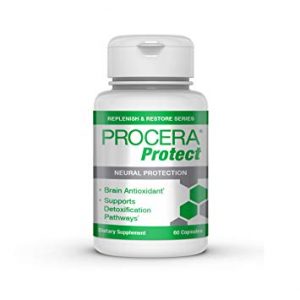 The internet generation are the guinea pigs of the Information Age.
Prior to the current era, mind-blowing information occurred maybe once or twice throughout any given week, and when it did occur: It was a big effing deal.
Today, everything is mind-blowing. Everything is outrageous. And it's all only a finger-click away, sitting in your pocket, waiting for you to swallow & follow, consume & regurgitate at any given instant.
And there's no damn way that constant blowing of the mind is good for the neurons, a major reason why I'm checking out more neuroprotector products such as Procera Protect.
Let's check out the review on this:
About Procera Protect
As a part of the Procera family of products, Procera Protect (Ceraplex)® is the supplement manufacturer's designated brain replenisher and restorer.
Procera has a reputation of FTC trouble over deceptive claims (SEE: Procera AVH), but Procera Protect seems to clear that up.
While the ingredients' potency & quality are on-point, the supplement drops the ball in the quantity department due to the "proprietary" status of its blend.
Procera Protect Ingredients

Ingredients
Amount Per Serving
Vitamin B12 (as methylcobalamin)
667 mcg (11,117% DV)
Procera Protect Blend
720 mg
N-Acetyl-L-Cysteine, Alpha Lipoic Acid, Turmeric Extract (95% Curcuminoids) (BCM-95® (Curcuma longa) (rhizomes), Quercetin (Dimorphandra mollis) (pod, seed), Japanese Knotweed Extract (50% Resveratrol) (Polygonum cuspidatum) (root)
Serving Size: 2 Capsules.
Servings Per Container: 30
Other Ingredients: Vegetable cellulose capsule, microcrystalline cellulose, silicon dioxide, magnesium stearate, stearic acid-vegetable source.
Directions: Take two (2) capsules daily.
"Protect" is no misnomer: First impression of this formula reveals a highly reputable roster of well-researched neuroprotectors with a sharp edge of detox. Unfortunately, most of them are shoved under a dosage masking proprietary blend, so let's see if their quality can make up for it:
Vitamin B12 (as Methylcobalamin) – While vitamin B6 possesses the most nootropic potential of the B vitamins, B12 supplementation plays a key role in cogntive function, particularly among older folks at risk of B12 deficiency. (Also, this is a massive B12 dosage.) More on Vitamin B12.
Procera Protect Blend
N-Acetyl-L-Cysteine – Potent form of an antioxidant neuroprotector & detoxifying agent, helps enhance glutathione, a powerful component of the immune system.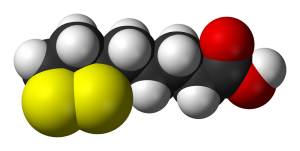 Alpha Lipoic Acid – Referred to as the "Universal Antioxidant," Alpha Lipoic Acid offers potential neuroprotection against free radical damage, while enhancing mitochondrial output (however, this benefit is more closely attributed to the R-Lipoic Acid form). More on Alpha Lipoic Acid.
Turmeric Extract (as BCM-95®) (95% Curcuminoids) – Fights amyloid plaque. Reduces brain inflammation. Protects against oxidation. Turmeric is a powerhouse antioxidant, standardized here at a potent 95% curcuminoids. More on Turmeric.
Quercetin – Bodybuilders supplement quercetin for its potential inhibition of testosterone excretion (via urine). General health enthusiasts value this natural flavonoid for its strong antioxidant capacity.
Japanese Knotweed Extract (50% Resveratrol) – Many are familiar with this phamous phytochemical's antioxidant status, but Procera would have done better by pterostilbene, a resveratrol analogue that's 4x more bioavailable than standard resveratrol. More on Pterostilbene.
Procera Protect: Natural Neural Protection
According to Procera, Procera Protect is the company's "signature BRAIN REPLENISH AND RESTORE product for brain detoxification." In other words, this nootropic products hangs on the "neuroprotective" side of nootropics rather than outright "neuroenhancement."
However, when you reach the age of this product's intended demographic ("aging individuals"), neuroprotective may feel like neuroenhancement for the way it clears up mind-clogging neurotoxic buildup.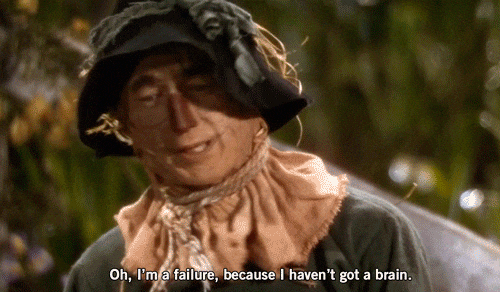 The primary purpose of this product: Chelation–a bonding process that binds to & removes metal toxins (e.g. iron, lead, mercury) from the blood stream.
And Procera Protect makes a promising argument for itself by providing premium antioxidants & anti-inflammatories, opting for potent ingredient forms over their cheap alternatives (e.g. B12's methylcobalamin over cyanocobalamin). However, while Procera demonstrates exceptional ingredient quality, its ingredient quantity is an issue due to the formula's "proprietary" status: The Procera Protect Blend hiding the individual ingredient dosages under a 720 mg total dosage.
Not that this is a huge issue with these particular ingredients. But it is an issue nonetheless on an otherwise spotless supplement.
The Pros
Brain health supplements geared towards the older generations tend to be a little (or very) scammy. Procera does the community a solid with Procera Protect.
The ingredients are premium grade neuroprotectors, supplying highly potent antioxidant & anti-inflammatory bio-benefits.
$1.17 per serving is a reasonable price, allowing for this supplement to be stacked with other (more cognitive enhancing) nootropic supplements without breaking the bank.
The Cons
The proprietary blend is the big one, hiding all of this product's ingredient dosages (with exception to Vitamin B12).
An element of faith is involved with neuroprotective formulas as they provide long-term benefits on brain health rather than immediate boosts on cognition.
Pricing
$34.95 for 60 capsules, a 30-day supply
$1.17 per serving
Who Takes Procera Protect?
"Aging individuals" as Procera pointed out in their copy. However, there's no reason younger doods & doodettes can't stack this to get an early start against age-related cognitive decline. (Although, most positive customer reviews stem from older users.)
Where to Get It
You can buy Procera products directly through the Procera website as well as a number of online retailers, including Amazon & The Vitamin Shoppe.
Conclusion: Does Procera Protect Work?
Procera Protect uses high quality ingredients that are all backed by promising research & anecdotal evidence. Thus, if this supplement didn't work, I'd be pretty damn sad to hear it.
Individually, these ingredients are great for cognitive decline, whether or age-related or injury-related. Several of these ingredients I invested in during my last concussion, and (Lawd, Heaven forbid) if I have another I may just consider supplementing Procera Protect for how many neuroprotectors it packs into its formula.
Having said that, most healthy consumers may see no purpose for this other than that it provides healthy nutrients. That's fine. But for ye olden folk, I give it my recommendation.
Final Rating
Formulation Strategy

Brainpower Benefits

Brain Health Benefits

Transparency

Quality

Value