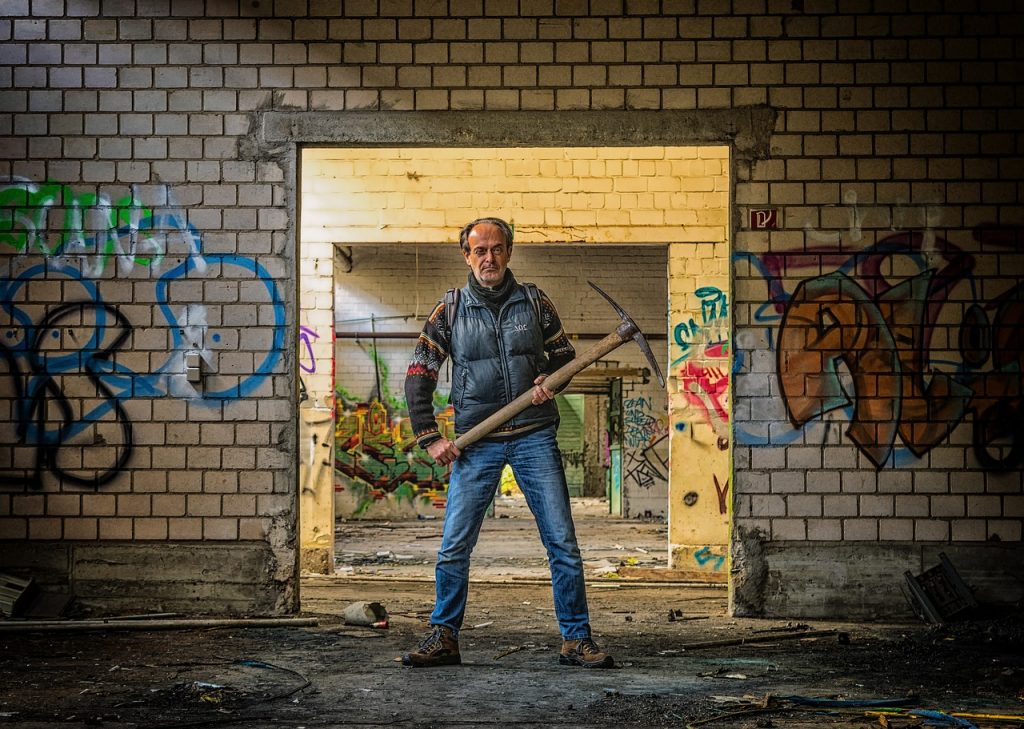 Over time, things start to sort of just… shut down.
And by things I mean everything: Brains, computers, cars. Brains.
And eventually even brains, as the aging mind increases in fragility & forgetfulness with each passing year beyond the reckless days of our youth. And during the reckless days of our youth, the brain still isn't doing too well what with all that pot smoking & booze drinking & jerkin' off.
This is why Alpha Lipoic Acid, one of the body's natural defenses against aging, has become such a hot name in the brain health industry. Not only does it offer significant protection against cognitive decline but it also, um… it protects against cognitive decline!
TL/DNR: Alpha Lipoic Acid is a neuroprotector first, nootropic second, with its nootropic benefits emerging only when its neuroprotective benefits come to fruition in old age. For elderly cognition, ALA is practically a must have. For everyone else, it's smart nutrition.
How Alpha Lipoic Acid Is Supposed to Work
Brain on the decline? Time to GET FAT.
Not that kind of fat, although this kind of fat may help with that kind of fat, too.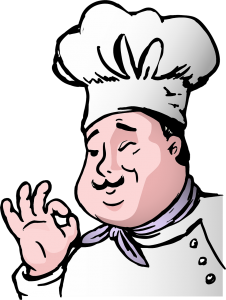 No, no, the fat that I'm talking about is Alpha Lipoic Acid (ALA), the antioxidant fatty acid molecule commonly referred to as: THE UNIVERSAL ANTIOXIDANT. Read in CAPS, spoken in CAPS, because it's that epic and it deserves your damn respect.
Found in every body cell, ALA is not only a key cooperator in the function of mitochondrial enzymes, a bio-action that appeals to the fat burner market, but an important component in reducing bodily oxidative stress induced by free radical damage — one of those pesky side effects of aging.
In essence, ALA is a key member of the body's defense against the harmful oxidative effects of aging.
As such, ALA is a nootropic that increases in value as you increase in three-six-fives. But generally speaking, it's simply sound nutrition, smart to supplement for its positive maintenance on brain health via improvements on:
Antioxidant Capacity
Alpha lipoic acid is first & foremost an antioxidant. On its own, ALA can easily cross the blood-brain barrier to neutralize & remove free radicals from the brain, aiding the use & reuse of antioxidants vitamin C & glutathione, a key component in the body's natural defense against harmful reactive oxygen species. Combined with other dietary antioxidant nutraceuticals, ALA is believed to synergize & enhance the compounds' overall antioxidant capacity against oxidative damage.
Acetylcholine Production
Neurotransmitter acetylcholine (ACh) is a key chemical associated with memory & learning. Low levels of ACh are associated with neurodegenerative disorders, essentially leading to the belief that anything that supports ACh also supports long-term cognitive health (SEE: huperzine A). ALA improves ACh production by activating choline acetyltransferase, an enzyme responsible for the synthesis of acetylcholine. Additionally, ALA increases glucose uptake, effectively supplying more acetyl-CoA for the synthesis of ACh.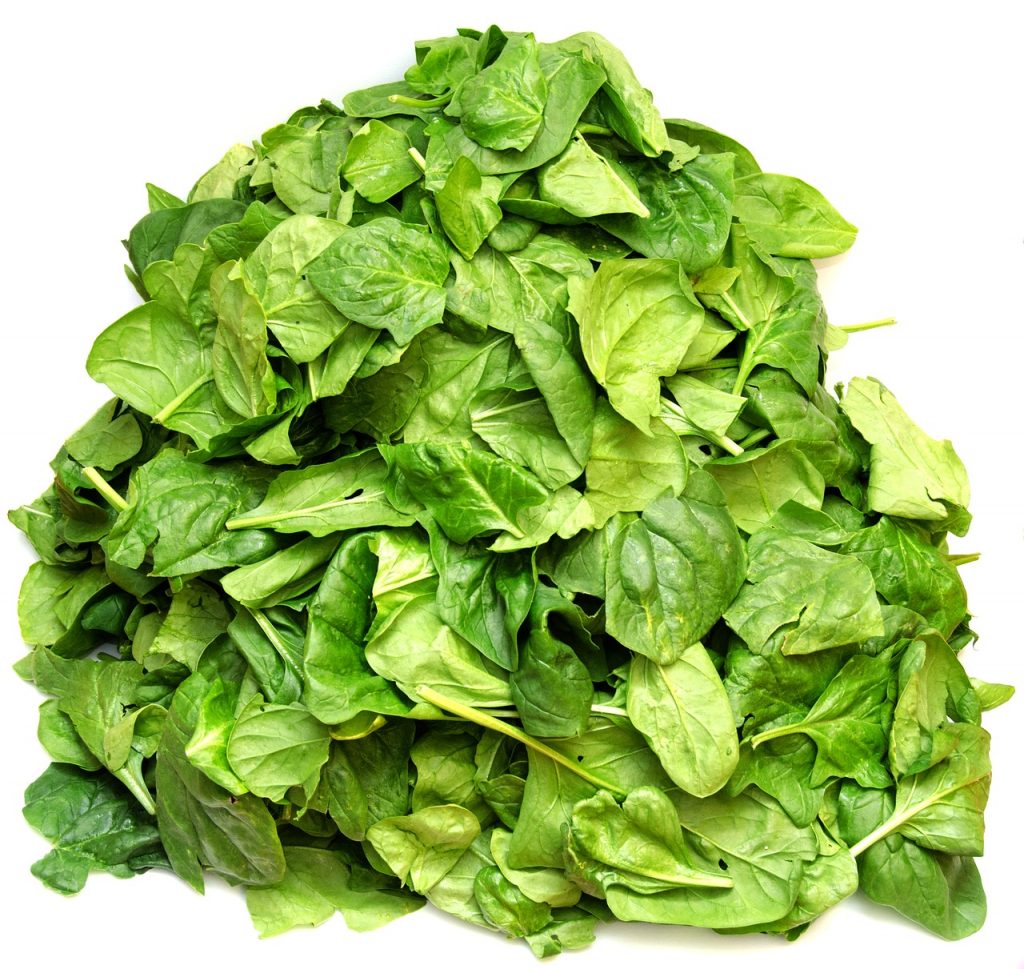 Alpha Lipoic Acid Benefits
Alpha Lipoic Acid is more neuroprotective than nootropic. On that note, ALA seems to preserve cognition more so than enhance it, which may come across as enhancement in diminished cognitive states, e.g. old age, stroke, traumatic brain injury, etc. Biochemically, aging is often viewed as a measurable outcome of the oxidation process. While the truth is more complicated than that, ALA's antioxidant capacity may possess anti-aging benefits with regards to neurodegeneration.
Some research suggests ALA possesses metabolic benefits. Other research suggests ALA does, but not to any measurable degree on energy levels. When combined with acetyl-L-carnitine (ALCAR), ALA seems improve energy levels, potentially due to the former's assistance with mitochondrial output. Either way, the ALA + ALCAR stack is strongly recommended for its antioxidant + anti-inflammatory synergy, particularly for older nootropic enthusiasts & weight losers. (I mean "losers" in its non-pejorative technical meaning.)
Researchers Have Suggested Alpha Lipoic Acid Might:
This pilot study was designed to evaluate the effects of ALA & omega-3 (and standalone omega-3) supplementation on oxidative stress biomarkers in Alzheimer's, as well as secondary outcome measures on cognitive performance. Three groups were each assigned to one of the following groups: 1) omega-3, 2) omega-3 + ALA, or 3) placebo. Between the groups, the combination of ALA & omega-3 demonstrated the greatest resistance to cognitive & functional decline over a 12 month  period. Due to the study's small sample size, the researchers concluded that "further evaluation of the combination of omega-3 fatty acids plus alpha-lipoic acid as a potential treatment in AD is warranted."
Offer neurotherapeutic effects in neuropsychiatric disorders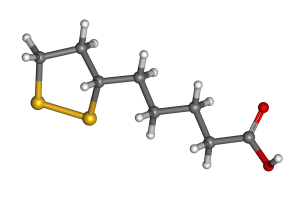 The previous study identified the effects of ALA & omega-3. This review took a look at the combination of ALA & acetyl-L-carnitine (ALCAR). To identify the combination's effects on neurocognitive deficits associated with mood disorders, the researchers reviewed English-language articles published between 1966 and 2007 that fit the key words "carnitine" and "lipoic acid." The results found both compounds to offer "neurotherapeutic effects" through a number of biomechanisms, including antioxidant, anti-inflammatory, and metabolic regulation. The conclusion: L-carnitine & ALA are "capable of offering neuroprotective and possibly cognitive-enhancing effects for neuropsychiatric disorders in which cognitive deficits are an integral feature."
Synergistically decrease cognitive risk factors
This review was implemented to advance the suggestion that lipoic acid fulfills a therapeutic need as a neuroprotective agent. Within the article, the reviewers discussed a study in which 43 patients were administered 600 mg lipoic acid daily for 48 months, leading to (as the first study indicated) an "extremely slowly" progression into neurodegenerative states, significantly slower than a placebo matched group. Based on cumulative antioxidant research, the reviewers concluded that when combined with other nutraceuticals (e.g. curcumin, EGCG, DHA), ALA may "synergistically decrease oxidative stress, inflammation, Aβ levels and Aβ plaque load and thus provide a combined benefit in the treatment of AD [Alzheimer's]."
How to Take Alpha Lipoic Acid
Positive clinical results occur at 600 mg.
Retail ALA typically supplies 300 to 600 mg daily doses.
Despite the scarcity of standalone ALA research, the antioxidant seems to operate synergistically with other neuroprotective antioxidants & anti-inflammatories, e.g. turmeric (more specifically: curcumin), EGCG, omega-3 acids.
My Experience with Alpha Lipoic Acid
At my age, ALA has no measurable cognitive effect.
Or at least not too a degree that I would notice.
Having said that, I've supplemented plenty of products that carry ALA, and every time that I do supplement the stuff, I get that inner warm feeling of self-satisfaction that comes with consciously adding antioxidants to the diet. Much like the satisfaction that comes with supplementing resveratrol or turmeric, except not as satisfying (natural resveratrol & turmeric substances taste better).
Admittedly, I never paid much attention to ALA until this review, which has changed my mind on the compound just a little. My go-to antioxidant is pterostilbene, yet if ALA truly synergizes with other antioxidants, then I wouldn't mind adding it to my stack to further the antioxidant power of my nootropic intake.
Granted, I'm quite there yet in terms of age, so I don't feel too much pressure to jump on the ALA wagon, but of these are health points I generally like to stay on top.
Is Alpha Lipoic Acid a Good Nootropic?
Alpha Lipoic Acid is not a true nootropic. Not in the cognitive enhancing sense of the word. But it is a brain healthy nutraceutical — and a hella damn good one, yo! (See, I am too young for this stuff.)
For the general nootropic population, I wouldn't qualify ALA as a necessary ingredient, despite its major prevalence in manufactured nootropic supplements. It's definitely an antioxidant I'll be using if I: A) ever get concussed again, or B) ever get old. But until then… nehh.
On that note, consider this as a do as I say, not as I do review. Getting a jump on your long-term health now is never a bad idea, and ALA may help.
So yes, I say: Do it! Take it! Do as I say and take it!
Overall Alpha Lipoic Acid Nootropic Power Rating
Brain Energy
Neurotransmitters
Cerebral Circulation
Brainwaves
Brain Regeneration
Neuroprotective
Average