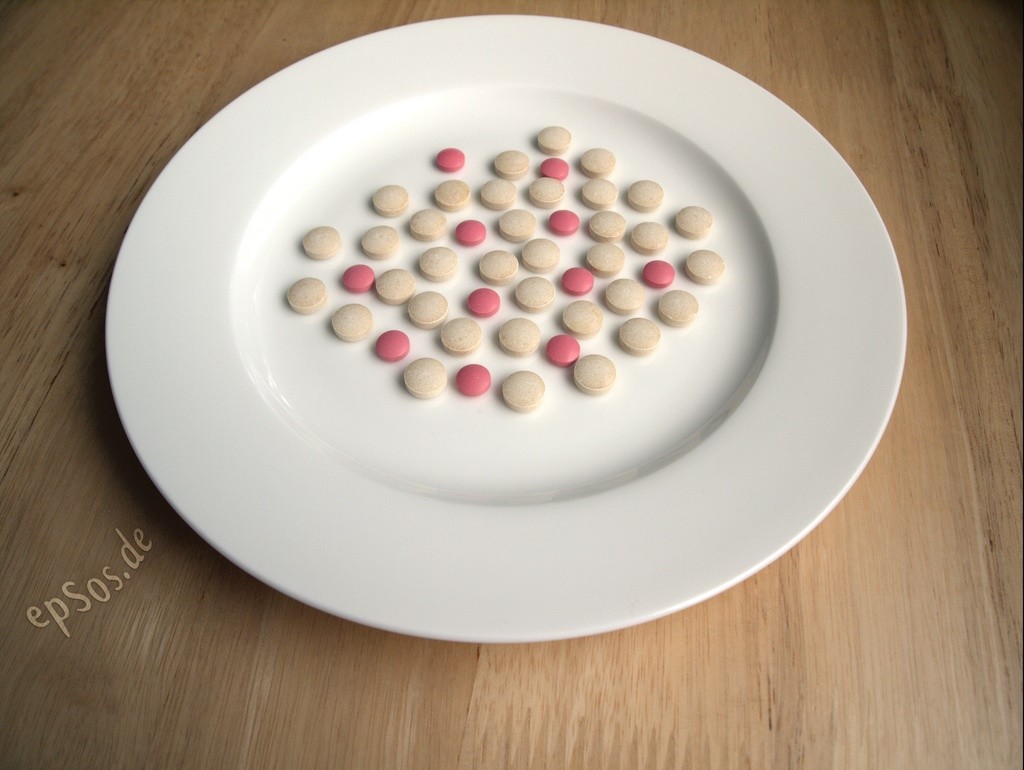 There's one question that I often get asked when I talk to people about nootropics (and I do that regularly, because, well, I'm a nootropics geek) and it is – are nootropics addictive? Once people understand the potential of nootropics, whether natural or synthetic, they wonder how safe they are and if they can lead to cravings. After all, if they have such power, surely they must be doing something worrying to the brain, so goes their logic.
Of course, I'm quick to tell them that genuine nootropics, those herbs, minerals, compounds and supplements worthy of the name, have to be non-toxic to the brain to even qualify for the title. That they must only have a positive effect on the brain, which, as well as boosting cognitive function, could also mean potentially repairing cells after injury or improving cognitive health even when discontinued. That their harmless qualities are enmeshed in the very definition of nootropics.
Now that doesn't mean that the safest nootropics can't have some side effects because they can, but these are usually caused by inaccurate doses or when first getting used to a substance and can easily be managed or avoided.
But it's worth looking at the issue of addiction separately as it's a reasonable question to ask. Is there the danger of addiction with any of the nootropic substances or compounds available for sale today?
First, what do we mean by addiction?
What Is Addiction?

Addiction is essentially a process that takes place within the brain, though it often affects the rest of the body physically as well. The neurotransmitter dopamine is known as the pleasure chemical, and its release (say, when taking a drug) can trigger an intense pleasure response.
Scientists still don't know the exact mechanism of addiction, or why one person is more susceptible than another, but they know it is closely linked to dopamine. Maybe addiction is caused by how much or how fast the dopamine is released, or how intense the experience is. Smoking or injecting a drug produces a stronger dopamine release than swallowing a pill, for instance.
Addiction is not purely linked to pleasure alone, however. Dopamine is also involved in memory and motivation. Taking addictive drugs or substances overloads the rewards circuit in the brain, and teaches the brain that liking something is to want it. This in turn increases motivation and drives the user to seek out the drug to repeat the cycle.
Of course, the more you take something addictive, the more your body can develop a tolerance to it as well, meaning that you have to increase the dose just to get the same effect.
What Is Tolerance?
Tolerance occurs when your body becomes too used to a certain drug or supplement and you typically need more of it to experience the same effects. This could be because the body produces less of the neurotransmitter the supplement was intended to increase, or its receptors become less sensitive to it and more needs to be released in order to stimulate the same results.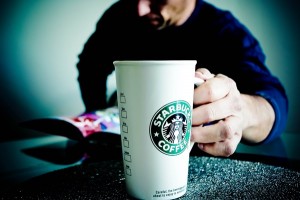 Tolerance can last weeks or be short-lived. A classic example of the first is caffeine. After a while, your body becomes reliant on caffeine and the receptors affected by it shrink back into the cell and become less sensitive. You therefore need more and more in order to benefit from the jolt of increased energy and alertness that you experienced the very first time you drank coffee.
Welcome to dependence and addiction.
Addiction can develop into cravings, loss of control, withdrawal and more.
So, let's go back to the original question.
Can Nootropics be Addictive?
Nootropics and Addiction
There are dozens of different nootropic substances available on the market so no-one can give a definitive one word answer to the question, Are Nootropics Addictive? Someone may experience symptoms with one drug but not another or two people can have a different response to the same supplement.
As a general rule, however, and judging by common experiences, genuine nootropics carry very little potential for addiction. They are considered safe and non-addictive. Some nootropics can offer long-term benefits for the brain even after use is discontinued.
Nootropics and Withdrawal
Given that genuine nootropics shouldn't have any addiction potential, presumably there shouldn't be any withdrawal symptoms either, right? Yes, that's true, though some people experience a little 'brain fog' after finishing with nootropics, and potentially confuse this with withdrawal. It isn't, this is just your brain getting used to the new 'normal'.
One thing people commonly worry about is whether discontinuing their use of nootropics will cause a decline in cognitive ability. All evidence suggests this is not true, certainly not when using the racetam class of nootropics.
Someone who stops taking any of the racetams, Piracetam for instance, may start to feel a little mental strain, which was probably why you took the drug in the first place. This doesn't mean that you are falling back, or becoming 'dumb'. In reality, it is because you are no longer enjoying the short-term benefits of the drug and have reverted back to how you were before taking it.
It may take a few days to get back to normal but you won't lose any of the cognitive functioning you had before you started taking Oxiracetam, Aniractam, Noopept or any of the other racetams.
I'll say it again… there are no known physical symptoms of withdrawal as a result of nootropics.
The same cannot be said for 'smart drugs', however. Learn about the difference between smart drugs and nootropics.
'Smart Drugs' and Addiction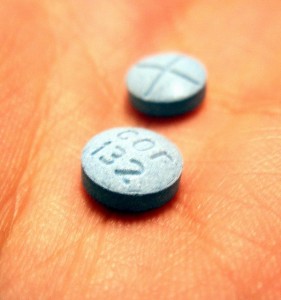 Genuine nootropics are defined as substances that improve learning and memory, shield the brain against injury, boost the brain's functioning and help it to resist any interruption to memory or learned behaviour. Nootropics should also be very low in toxicity, have very few side effects and lack the interaction of psychotropic drugs.
Smart drugs most often fail on the latter three points and therefore do not earn the nootropic title.
Instead, smart drugs are usually prescribed medication or a drug designed to treat a specific mental disorder that is then used 'off label' by individuals as a cognitive enhancer. Examples include narcolepsy medication Modafinil (also known as Provigil) and ADHD drugs Adderall and Ritalin, the three most popular smart drugs.
Genuine patients use them as they were designed, namely to improve the natural functioning of the brain and reduce their symptoms, while others, such as students, use them to boost focus, concentration, memory and learning.
Those smart drugs that act as stimulants to the central nervous system – as many do – are traditionally the most addictive. That's because they are also the drugs you are most likely to develop tolerance to.
Don't believe me? Think about it – the Drug Enforcement Administration in the States classifies Adderall and Ritalin (along with other stimulants) in the same category as methamphetamine and cocaine because of their potential for dependence and abuse! And those are the same drugs that university students are using in their droves.
Evidence suggests anywhere from 8 to 35% of college students admit to taking smart drugs to improve their performance. It is a trend that is extremely worrying, not least because experts predict it is directly responsible for the doubling of emergency room visits and deaths, all associated with ADHD drugs.
Dr Gretchen LeFever Watson, clinical psychologist and public health researcher, told Psychology Today that 'Adderall and other stimulant medications like Concerta, Focalin, Vyvanse, and Ritalin have a high addictive potential'.

Use of this 'legal speed' over time can cause violent behaviour, paranoia, anxiety, a numbing feeling and perhaps even hallucinations, he said, adding that withdrawal can leave people with anything from short term memory loss, depression, insomnia, agitation or lethargy, to irritability, weight loss, paranoia, hallucinations and an inability to concentrate.
"This is why they are classified as one of the most addictive types of prescription medications available today and should be, but aren't, prescribed sparingly," he summarised.
These dangers may not outweigh the benefits for people with ADHD, who need them to function, but it is high risk for healthy individuals. If you are currently taking them and want to stop, you may need medical help.
In contrast to Ritalin and Adderall, Modafinil doesn't bring the same sense of euphoria and isn't therefore thought to be as addictive. That's not the same as saying it is safe to take in the long term, however.
True, researchers at Harvard and Oxford universities have announced that Modafinil appears safe to take in the short term with little to no addictive qualities and few side effects. The U.S. DEA considers it a schedule IV drug as opposed to schedule II like Adderall and Ritalin.
The researchers did admit, however, that there have been no studies investigating its use in the longer term. Some experts theorise that its short term benefits may even be outweighed by deficiencies caused by long term use.
Peter Morgan, from the Yale School of Medicine, says other cognitive enhancers such as nicotine or caffeine have short-term benefits that are replaced by cognitive deficits instead over the long-term. "There is no evidence that Modafinil would be any different in this regard," he told The Guardian.
Conclusion
In my blog post, Smart Drugs versus Nootropics, I argued that while many people don't care about the difference between the two, it is actually very important that they understand the distinction. I stand by that; understanding the disparity between nootropics and smart drugs is crucial for their own health if nothing else. As is researching the specific nootropic, drug or supplement you intend to take.
As a rule, I stay well away from most smart drugs, preferring instead clever nootropic stacks such as Mind Lab Pro. Many smart drugs have addiction and withdrawal issues, plus side effects that negate most of their potential in my mind. There is also no research done into the impact of taking smart drugs in the longer term.
'Proper' nootropics do not have any addiction or withdrawal issues, and I would recommend you choose one of them. Investigate my list of Nootropics That Work if you want to stay natural.