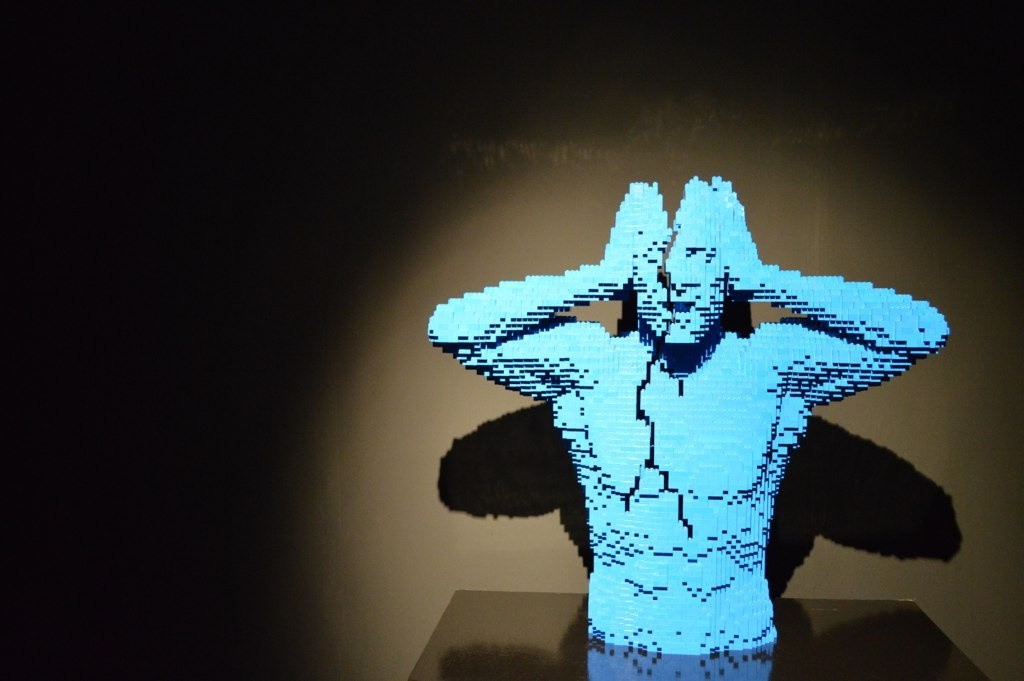 This is a somewhat painful article to write, because it relies on a giant leap in logic.
The best analogy I can give: Try to explain the dryness of water.
Doesn't quite work, huh? Water is inherently wet. Nootropics are inherently side effect-free. At least true nootropics are, if we're relying on Corneliu E. Giurgea's original criteria of what constitutes a nootropic. One of the main tenets of Giurgea's nootropics being that a nootropic must be absent of usual pharmacological side effects of neuropsychotropic drugs.
So what's the deal with this article?
Have we been lied to?
Not really. Nootropics, like nearly every other substance (including water), may have harmful effects on the body if handled inappropriately. Even the nootropics that Giurgea used as a model for his definition of "nootropic."
With that in mind, this article is a guide on how to use nootropics as much as it is about what happens when you use nootropics wrongly.
Nootropics versus Smart Drugs
The definition of nootropics states that a nootropic compound should be non-toxic to the human brain and very safe.
For that reason, the likes of Ritalin, Modafinil and Adderall – often used off label to boost mental performance – do not qualify as genuine nootropics. They are colloquially classified as "smart drugs" instead, and you'll find that the majority of these have significantly higher risk of side effects than their safer nootropic cousins.
Modafinil, for example, has reportedly "common" side effects of anxiety, headaches, nervousness and nausea. Less common reactions include nearly 20 different problems, such as back pain, decrease in appetite, heartburn, muscle stiffness, sores or ulcers in the mouth or lips, stomach pain, vomiting, and swelling, among others. And that's before you get to the less common but more serious issues that require medical help, such as chills or fever, dizziness or fainting, blurred vision, shortness of breath, rapid mood changes, unusual tiredness, uncontrolled movements of the face, and unusual bleeding. These are not necessarily symptoms of overdose either.
Rather than getting bogged down with the complicated side effects of drugs that don't qualify as nootropics, I'm going strictly focus on genuine nootropics–i.e. herbs, vitamins, minerals and racetams that comply with the "non-toxic" and "safe" definition of a nootropic (though I may backslide to mention a smart drug here and there to keep things a little spicy).
General Rule of Thumb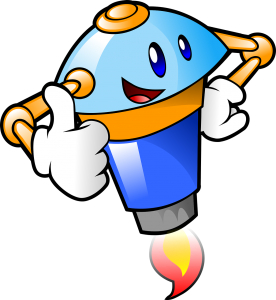 Whether we're talking smart drugs, nootropics, or any other mind-altering substance, there's a general rule of thumb I like to refer to when I'm second-guessing the safety of a substance: If it feels good, but requires very little effort, odds are it's depleting something in your body.
I find this rule applies to many other aspects of life, as well (e.g. Netflix binges, GTA V marathons, BuzzFeed listicles). This rule sucks, I know. But it's true.
Risk Factors for Nootropic Users
While nootropics are considered side effect-free, how and when you use them not only may diminish their brain health benefits, but can induce harmful effects on the brain and body. As with any other consumable, there's a right and wrong way to take nootropics.
For some users, some nootropics are simply inadvisable.
Here are the risk factors to consider before taking nootropics to avoid nootropic side effects:
Age and Development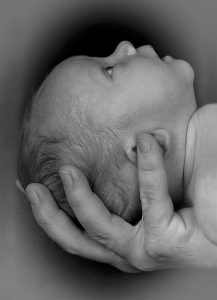 Acetyl-L-Carnitine is great for elderly cognition, but doesn't do much for the younger doods and doodettes. This is because the needs of an elderly brain are different from those of a younger brain. Likewise, while some nootropics lend advantages to a certain age group or stage of brain development, those same substances may do nothing or even be harmful to another age demographic.
Research tends to view the mid-20s as the peak of brain development, so supplementing long-term nootropics during the developmental stages prior to the mid-20s may deserve extra consideration to avoid developmental issues.
Dosage
Odds are if you're going to get hit with a nootropic side effect, it'll be due to high dosage levels.
Many nootropics are safe and effective at fairly high doses, yet taking too much almost always leads to a bad time–regardless of the substance's safety rating. Fortunately, most nootropics offer some form of a supplementation "serving size" guidelines. So long as you adhere to the guide, you should be fine.
Frequency of Use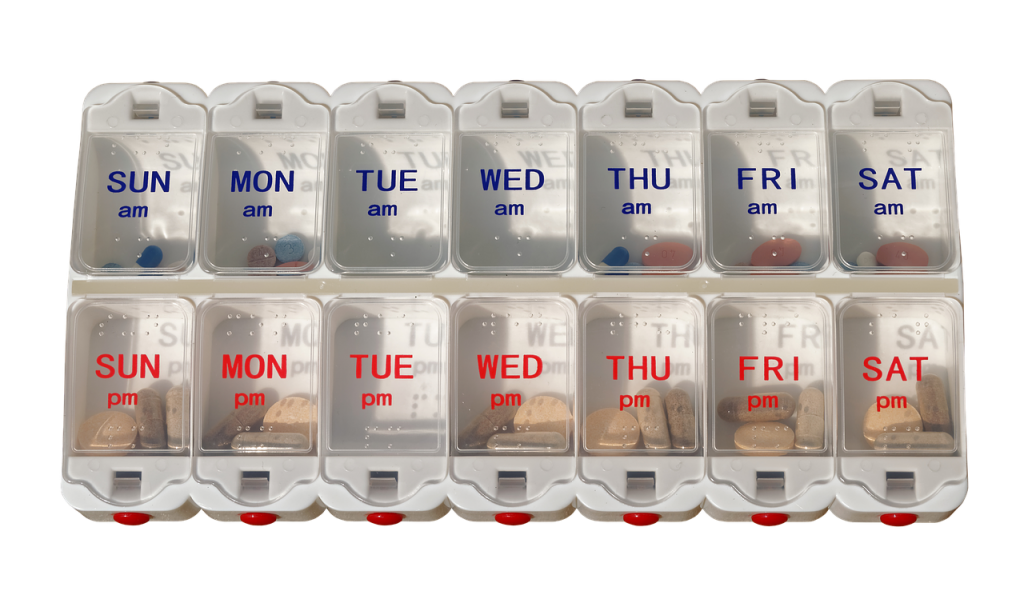 This relates to dosage levels as it all comes back to the same thing: Too much nootropic being in your body at any given time.
Taking too much of a nootropic at once is risky. Taking a nootropic too often also increases your risk of side effect. Depending on the nootropic, frequency of use might have no limits or it might be restrained to an "as-needed" basis. This is why I pick on nootropics that are under-researched: It's good to know whether long-term supplementation of a substance is risky or not to understand the appropriate frequency of use for each nootropic.
RED Flag Note: If you find yourself having a hard time kicking a nootropic or you're struggling to operate normally without it, then you need to severely limit your usage.
Mechanism of Action
Different nootropics have different mechanisms of action.
Citicoline operates within the cholinergic pathway.
Vinpocetine increases cerebral circulation.
Lion's Mane sparks Nerve Growth Factor (NGF).
Yet, all of them are classified as nootropics. As such, it's important to under the bio-mechanism of a nootropic before including it in your supplement regimen. For instance, St. John's Wort is said to help with mood and depression, but its particular mechanism of action interacts poorly with pharmaceutical anti-depressants–whereas Vitamin B6 uplifts mood without any bad interactions.
Unique Traits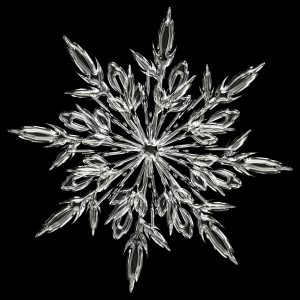 Genetics. Lifestyle habits. Favorite soccer teams. Each of us differ in all of these categories, creating an infinite level of personal variation. Turns out we truly are unique, beautiful snowflakes!
Surf through the Interweb forums and you'll quickly realize that not everyone experiences the same experiences when it comes to nootropics (or really anything). Call it the color of life. Or call it whatever you want, because to me it all paints the same picture: Diverse layers of harmful reactions.
Maybe I'm a pessimist. Maybe I watch too much Dr. House. Who knows.
In truth, the risk of side effect is low for everyone. But even so, it doesn't hurt to check whether your specific conditions or habits conflict with a nootropic of interest.
Possible Nootropic Side Effects
So as long as you have those risk factors in check, then you're good to go, right?
Probably. Yeah.
I don't want to WebMD you into thinking you have some serious health conditions upon leaving this article. But all the same, it's good to know what you're potentially getting yourself into when supplementing nootropics, no matter how extraordinarily high many of their safety ratings are.
As such, here are the possible side effects that come with nootropics:
Headaches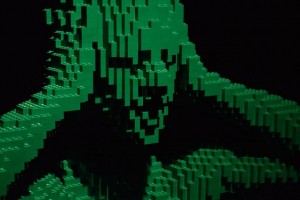 This is the most common nootropic side effect reported, particularly so when taking one of the racetams–e.g. Piracetam. It may also be a sign that a nootropic stack product hasn't researched its subject well enough and fails to provide the right compounds to avoid this.
So, why might you get a headache if you take nootropics? It's actually a consequence of your brain working much harder and needing more of the neurotransmitter acetylcholine than your body can produce. Without this, your synapses struggle for fuel and burn out, leading to headaches.
It's not an insurmountable problem. In fact, there's a pretty easy fix. By far the easiest way to avoid headaches when taking a nootropic or nootropic stack product is to ensure you also take a source of choline, such as Alpha GPC. Choline helps to make acetylcholine and additional sources help to flood the brain with all the acetylcholine that it needs. Headache gone!
As a good rule of thumb, you would be wise to ensure that whatever nootropic stack you choose has a source of choline in it, such as the Cognizin® in Mind Lab Pro. More on Choline Sources.
Insomnia and Fatigue
Many nootropics are effective because they help to promote alertness and boost energy levels, giving you the helping hand you need to tackle that essay or perform at the board meeting. But that extra life can come at a cost – insomnia or fatigue.
Insomnia is a common complaint when a nootropic stimulant is taken too late in the day; you are subsequently too wired to sleep, and when you do, it's far from restful. It's not rocket science. Take something guaranteed to give you pep – Pramiracetam, Noopept, or Rhodiola for instance – in the late afternoon, and your brain just won't calm down when you need it to.
The timing of doses is important. For this reason, particularly strong stimulant nootropics or smart drugs such as adrafinil are better taken in the morning. Certainly avoid taking them in the late afternoon or evening, and be wary of nootropic stack products that contain stimulants and yet encourage you to take them later in the day, or at random times. If they do "allow" you to take them as and when needed, research the product to make sure they also include nootropics to tackle anxiety and encourage relaxation as well.
The Forgotten Powers of Sleep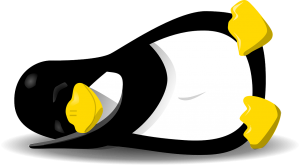 Sleep is crucial to good mental performance, much more than any nootropic can ever be over the long term, so you don't want to suffer from sleep-deprivation.
Alternatively, seek a good night's sleep by using one of the many nootropics known to promote sleep, relaxation, and emotional stability — e.g., melatonin, L-tryptophan, magnesium, L-theanine, etc. On this topic, I've composed a list of the Best Sleep Supplements to Buy in 2020 (link here). Perhaps more so than daily cognition enhancement, nighttime sleep quality improvement has been immensely beneficial in improving my daily health and performance.
Finding a healthy nighttime nootropic stack that works without any next-morning groggy side effects is key to unlocking 24-hour brain boosts.
Nausea and Stomach Issues
Nausea, stomach, and GI Tract issues are usually caused by excessively high doses causing irritation in the intestines. The body considers such excessive doses a threat and gets rid of them, but not without irritating the gastrointestinal system. Nausea, diarrhea and pain in the stomach can be the result. High doses of herbs such as Ginkgo Biloba and Ginseng have been known to irritate the stomach.
The best thing to do if this happens is to either reduce the dose you have been taking (recommended doses of genuine nootropics shouldn't cause this problem) or to opt for a more concentrated nootropic that doesn't need such a large dose, such as Noopept. In the meantime, you might want to give yourself a few days off to allow the side effects to subside.
Other potential side effects
Other potential side effects of nootropics can include anxiety, depression, mood disorders, nervousness and restlessness, but again these are rare and usually caused by excessively high doses. Never take more than the recommended dose. If a nootropic doesn't seem to be working for you, research others.
In my opinion, side effects of this degree warrant discontinue, at least temporarily if not completely.
Best Nootropic Supplements with Safe Ingredients in 2020
Plenty of nootropic supplements don't come with side effects because they don't come with any effects at all. Which is to say they're ineffectual. Yes, these technically qualify as "safe", but you don't want any ol' "safe" supplement. You want one that actually works. (I feel very confident in making this statement, even though I've never met you, reader.) Below, I've compiled a short list of a couple of the best nootropic supplements of 2020 that actually work with safe ingredients. Enjoy.
Mind Lab Pro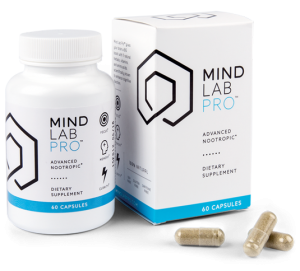 Mind Lab Pro is a powerful nootropic mental performance enhancer, a descriptive phrase often associated with risk and long-term side effects. However, Mind Lab Pro manages to simultaneously pack a cognitive punch and possess a very low risk of side effects by supplying natural nootropic ingredients that are all:
Premium Quality – well-researched nootropic brands, herbal extracts, and compounds.
Easy-to-Absorb – no cheap-O noots causing intestinal disorder; only the potent stuff.
All Natural – no synthetics or stimulants; Mind Lab Pro chooses only natural noots.
Encasing Mind Lab Pro's premium, clean, green formula are Mind Lab Pro's premium, clean, green Plantcaps® — an all-natural, junk-free, patented capsule design. No unnecessary additives of fillers. Only the good stuff, baby.
Want some? Buy Mind Lab Pro here
Read my in-depth review on Mind Lab Pro
Performance Lab Mind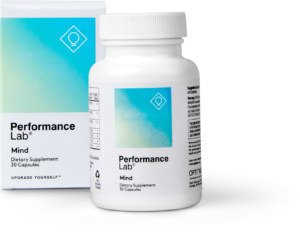 Performance Lab Mind earns an entry on this list by the same metrics as Mind Lab Pro. This is because Performance Lab Mind shares four of the same ingredients with Mind Lab Pro: Citicoline (as Cognizin®), Phosphatidylserine (as Sharp-PS® Green), N-Acetyl-L-Tyrosine, and Maritime Pine Bark Extract — as well as those super snazzy NutriCaps® capsules.
Essentially, Performance Lab Mind is the simplified, shortened version of Mind Lab Pro, supplying arguably the best nootropic ingredients of MLP's formula. By supplying only four powerful, diverse nootropics, Performance Lab Mind not only delivers a surprising variety of brain bio-benefits but stacks well with other nootropic brain health stacks, limiting the risk of negative ingredient interactions that may come with stacking supplements.
Want some? Buy Performance Lab Mind here
Read my in-depth review on Performance Lab Mind
Conclusion
All of the above may also be the result of poorly chosen or shoddy nootropic stacks, which combine together supplements that should not be mixed. The best advice I can give you here is to research your chosen nootropic product very carefully. You can find my general geeky take on nootropics here and I'll let you know whether a product is safe or not. There's also lots more information on the web.
I promise I won't be too mad if you venture outside of Nootropic Geek.
Safety in a Nutshell
Learn more about the safety of nootropics and the legality of nootropics in the UK.
Avoid side-effects by sticking to the following advice:
Research any product, whether smart drug, natural nootropic or racetam, to see what it might do to your body. Seek pharmaceutical-grade products with accurate listed dosages which are less likely to be contaminated
Investigate ALL ingredients within a nootropic stack to see if they should be combined. Make sure any stimulant stacks also contain a source of choline. My reviews can help you do that.
Start off on any new nootropic with low doses to establish your tolerance.
Ask a doctor for advice if you have any existing health issues and want to take a nootropic. Even natural vitamins and herbs can potentially cause certain issues if you have sensitivities to them, or existing weaknesses.
Note that you may build up a tolerance to certain nootropics if you use them continually, but genuine nootropics are likely to be harmless if used occasionally.
Opt for a natural nootropic over and above a smart drug.
Finally, see what side effects other people have experienced with nootropics and smart drugs by checking the /r/Nootropic subreddit on reddit — and other various nootropic forums online.