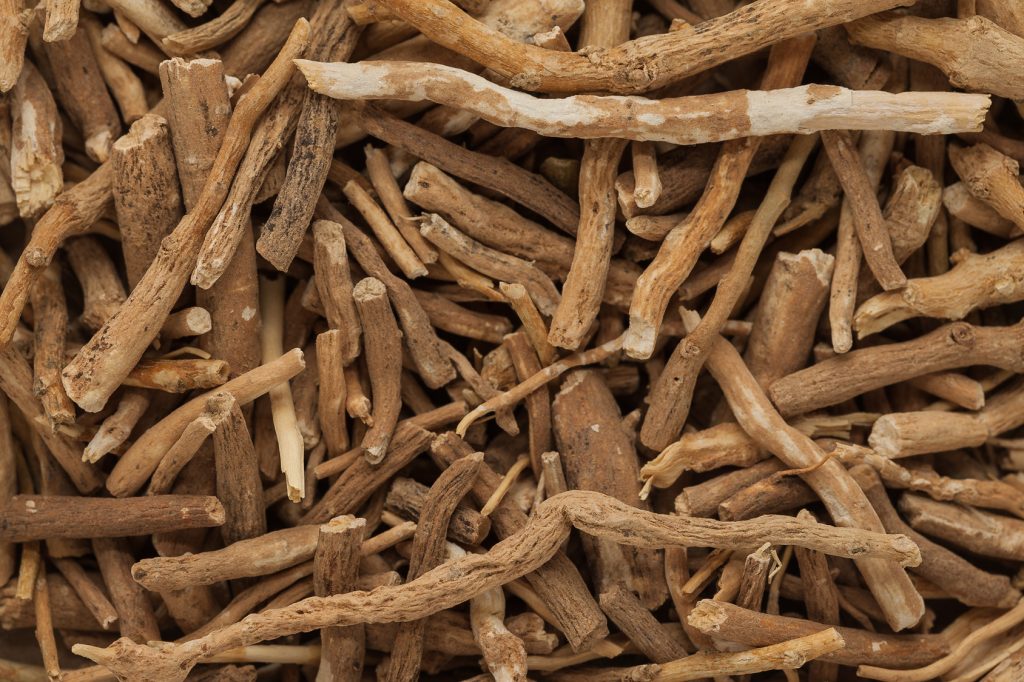 Summary: Ashwagandha Review
Ashwagandha is an Ayurvedic adaptogen, traditionally revered for its holistic support of bodily health, prized today for its anti-stress, anti-anxiety benefits. Research suggests the herb possesses significant nootropic protection against anxiety disorders & neurodegenerative conditions, yet some recreational users complain of the anxiolytic being too sedating. YMMV.
I never quite understood the phrase "horsing around."
Horses are strong, active, hard-working creatures.
Quit horsing around and get back to work makes no sense. Horsing around is hard work. Frankly, the more I think about it, the more I'm outraged & offended: Humans sit on their asses on their horses, while the horses carry them from A to B. The hard-working horses are oppressed by the greedy, lazy humans. Point of fact, it's the humanplay, not the horseplay, that we need to quit. And as far as I know, the best way to quit the humanplay is to supplement the smell of horse: Ashwagandha.
How Ashwagandha Is Supposed to Work
Given its Ayurvedic origins, Ashwagandha is often viewed as a mythical Indian wonder plant, a supernatural herbal elixir revered for its supposed holistic support of mind, body, & spirit. Modern herbalism essentially holds the same viewpoint: Whether you're supplementing cognitive enhancers, testosterone boosters, stress reducers, or sleep aids, there's a good chance ashwagandha has made an appearance in your supplementary diet.
Ashwagandha does it all. It's essentially the herbal equivalent of an all-around good guy.
Or all-around good horse?
Ashwagandha stands among the adaptogenic ranks of rhodiola, holy basil, & ginseng, given its well-demonstrated anti-stress benefits. While there's a myriad of biopathways affected by ashwagandha, in this review I'm focusing solely on those involved in the plant's nootropic aspect.
On that note, ashwagandha's cognitive altering mechanisms include:
Activation of GABA Receptors
The primary mode of many anxiolytic herbs & adaptogens often involves some level of influence on the brain's GABA receptors. Typically, when neuronal activity is excessively high, or stimulated, gamma-Aminobutyric acid (GABA) sedates the mind into a calmer, sustainable state. If GABA activity is unusually low, brain activity runs excessively high, leading to a slew of anxiety, stress, & sleep malfunctions. Ashwagandha is believed to help by enhancing GABA receptor activation, highlighting a sedative aspect of ashwagandha's anti-anxiety, anti-stress bioactivity. More on Anti-Anxiety Nootropics.
Antioxidant Protection
Oxidative stress is an issue of both body & mind, particularly in the development of neurodegeneration. In animal models, ashwagandha has demonstrated significant protection against stress induced gastric ulcers & glutathione peroxidase impairment. (Glutathione peroxidase being a key antioxidant agent in the body.) Ashwagandha's antioxidant activities have been linked to the plant's bioactive glycowithanolides constituents.
Ashwagandha Benefits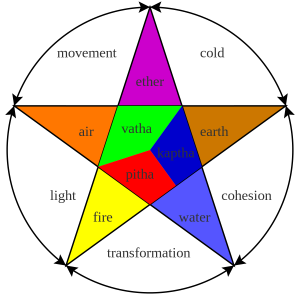 One of the primary advertised benefits of ashwagandha is its adaptogenic resistance to stress, particularly in its promotion of a calm, relaxed mindset. In fact, some view its relaxation-inducing effects as an effective sleep aid, occasionally edging into sedative territory (which is why certain nootropic enthusiasts avoid this herb for day-time use).
Bodybuilders & older men appreciate this herb for its testosterone enhancing aspects, playing into the "horse-like" virility mythology of its name, while both genders may also appreciate the herb's advantages on sexual health.
Researchers Have Suggested Ashwagandha Might:
Reduce anxiety in anxiety disorder
We're looking at a double-blind, placebo-controlled study here, in which 39 adults diagnosed with anxiety disorder were administered either 500 mg ashwagandha extract or placebo daily for 6 weeks. Throughout the trial, ashwagandha doses were altered to either curb side effects or increase efficacy, with reductions in anxiety appearing around the week 2 mark. By week 6, ashwagandha demonstrated significant reductions in anxiety as compared to placebo, leading to the conclusion that "this ethanolic extract of Withania somnifera has useful anxiolytic potential and merits further investigation."
Improve mental health & life quality in moderate-to-severe anxiety
In this randomized, controlled trial, adults with moderate-to-severe anxiety were divvied into two intervention groups:
Naturopathic Care (NC) – standard psychotherapy w/ deep breathing
Psychotherapy Intervention (PT) – deep breathing w/ dietary counseling, multivitamins, & 300 mg ashwagandha standardized to 1.5 withanolides
The Beck Anxiety Inventory (BAI), Short Form 36 (SF-36), Fatigue Symptom Inventory (FSI), and Measure Yourself Medical Outcomes Profile (MY-MOP) were employed to measure changes in anxiety, mental health, & quality of life. Results indicated improvements in both groups, with the researchers concluding that "Withania somnifera, a multi vitamin, dietary counseling and cognitive-behavioral therapy appears to be safe and effective, with benefit over standardized psychotherapy in the treatment of mild to severe generalized anxiety."
Enhance resistance to stress & cortisol levels
To evaluate the efficacy & safety of ashwagandha on stress & anxiety, this prospective, randomized, double-blind, placebo-controlled study administered either 600 mg ashwagandha or placebo daily for 60 days to 64 chronically stressed adults. On all stress assessment measures, including stress hormone cortisol levels, the ashwagandha group showed significant improvements over the placebo group. No serious adverse effects were reported. The conclusion: "Ashwagandha root extract safely and effectively improves an individual's resistance towards stress and thereby improves self-assessed quality of life."
Ameliorate cognitive dysfunction in bipolar disorder
60 euthymic subjects (which I just learned means "a normal, non-depressed, reasonably positive mood") with DSM-IV bipolar disorder were enrolled in this 8-week study, in which they received either 500 mg ashwagandha (WSE) or placebo daily in addition to medications used in maintenance of bipolar disorder. Compared to placebo, the ashwagandha group demonstrated significant benefits for 3 cognitive tasks: digit span backward, Flanker neutral response time, and the social cognition response rating of the Penn Emotional Acuity Test. Despite the preliminary status of the test's results, the researchers concluded: "Given the paucity of data for improving cognitive capacity in bipolar disorder, WSE offers promise, appears to have a benign side-effects profile, and merits further study."
Ashwagandha for ADHD
Ashwagandha is frequently recommended for ADHD, despite a lack of evidence for this. While one study has demonstrated significant improvement in attention, cognition, and impulse control, the concurrent administration of other ingredients confounded the results. With that in mind, ashwagandha certainly doesn't hurt ADHD therapy, but nothing yet suggests that the herb sufficiently alleviates symptoms as a standalone nootropic. More on ADHD Nootropics.
How to Take Ashwagandha
Retail ashwagandha typically ranges from 400 mg to 1,000 mg daily dosage.
Clinically, successful ashwagandha trials have centered around 300 to 600 mg daily dosages, often in high-concentration extract form.
The two ashwagandha extracts I'm most familiar with are KSM-66 & Sensoril capsule supplements. Both are clinically studied to improve anxiety & vigor, yet KSM-66's 5% extract is believed to be less sedating than Sensoril's potent 10%. Either way, both extracts are backed by generally positive customer reviews.
My Experience with Ashwagandha
Ashwagandha is a groovy herb.
Admittedly, I was first notified of this herb's pro-testosterone, pro-libido functions before learning of its cognitive benefits. To this day I attribute the adaptogen primarily to male health, even though the herb is beneficial to female health as well.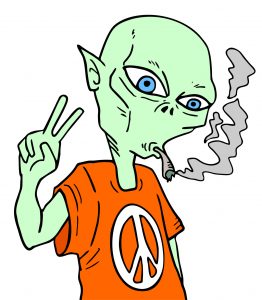 Regardless, I can attest to the herb's anxiolytic I-don't-give-a-f*ck benefits. While it takes a fairly hefty dose to achieve acute relaxation & calm (and I only do this when I'm acutely stressed & anxious), I find that I'm generally mellow when supplementing moderate daily amounts of ashwagandha over a couple weeks or so.
Some redditors have complained of the herb oversteering into apathy & anhedonia territory. Personally, I've never experienced these side effects (quite the opposite), but I often stack my ashwagandha with rhodiola, bacopa, & holy basil.
Could be confounding variables in my experience, hmm?
Either way, I say yay to ashwagandhay.
Is Ashwagandha a Good Nootropic?
Ashwagandha is a good nootropic, a good testosterone booster, a good sex enhancer, a good performance enhancer, a good sleep aid… There are various justifications for supplementing this herb.
Calm cognition is just one of them.
Having said that, I don't view ashwagandha as a mythical superplant. I don't even view it as an anti-anxiety cure-all, which is why I stack it with other adaptogens: To attack stress & anxiety through multiple biopathways; not just through the sedating GABAergic pathway.
My recommendation: Find a potent ashwagandha extract and stack it with other energizing adaptogens (e.g. rhodiola). Then let the horseplay commence.
Overall Ashwagandha Nootropic Power Rating
Brain Energy

Neurotransmitters

Cerebral Circulation

Brainwaves

Brain Regeneration

Neuroprotective

Average