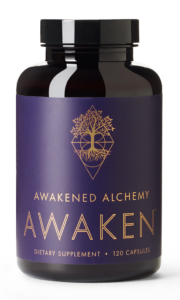 Integrity. Synergy. Alignment.
The advertised highlights of Awakened Alchemy, explained as:
Integrity – clean capsules, clean formula, clean manufacturing.
Synergy – formulated for optimal benefits and max efficacy.
Alignment – changes in spirit, emotions, mind, and body.
Altogether, the Awakened Alchemy design illustrates a smart, premium nootropic supplement formulated by a crew of highly conscious supplement manufacturers, designed with the intent of aligning mind, body, emotions, and spirit.
Or we being duped by a bunch of marketing geniuses.
Either way, I'm already impressed at this stage, but let's take a look inside the formula before making any final judgments.
About Awakened Alchemy
Awakened Alchemy is a nootropic newcomer and an innovative stack, featuring one of the more unique, effective formulas on the market.
In a non-proprietary formula, Awakened Alchemy displays 12 clinically researched ingredients, each in their potent, bioactive formats.
Premium quality ingredients come at a premium price. Thankfully, Awakened Alchemy provides three package pricing options – yet, they're all in the upper echelons of supplement pricing.
Awakened Alchemy Ingredients

Ingredients
Amount Per Serving
Vitamin B12 (Methylcobalamin)
1000 mcg (16666% DV)
Ashwagandha (Std. to 2.5% Withanolides)
500 mg
Beta Phenylethylamine HCL
500 mg
N-Acetyl L-Tyrosine
350 mg
CDP Choline (Citicoline)
300 mg
Phosphatidylserine 20%
300 mg
Shilajit (Std. to 20% Fulvic Acid)
250 mg
L-Theanine
200 mg
Sulbutiamine
200 mg
Noopept
30 mg
PQQ (as Pyrroloquinoline Disodium salt)
20 mg
Bioperine® (Black Pepper (Piper nigrum) Fruit Extract)
10 mg
Serving Size: 4 Capsules
Servings Per Container: 30
Other Ingredients: Vegetable Capsule (hydroxypropylmethylcellulose (HPMC)), Organic Nu-Flow® (from Rice Hull), Silica.
Directions: Take 2 to 4 capsules, up to 2 times per day. Do not exceed 8 capsules in a single day.

Awakened Alchemy has taken the internet (or at least internet advertising) by storm with its soy-free, gluten-free, preservative-free, vegan & vegetarian, GMO-free, dairy-free, caffeine-free, USA-made, Good Manufacturing Practice Certified, FDA-registered facility made supplement. Unfortunately, the formula itself isn't free, so let's see if the ingredients are at least worth the heavy price tag attached to this product:
Vitamin B12 (as Methylcobalamin) – The proper methylcobalamin B12 form (better and safer than cyanocobalamin) sitting on a hefty dosage. Great for cognitive health but only for the elderly and vegan. The nootropic potential of B12 is limited for us normies. More on Vitamin B12.
Ashwagandha Extract Std. to 2.5% Withanolides – Powerful, potent extract of an awesome, Ayurvedic adaptogen. Ashwagandha earned its name for its horsey smell ("Ashwagandha" translates from Sanskrit to "smell of horse sweat" – yummy) and its horse-powered boosts on strength and relaxation. More on Ashwagandha.
Beta Phenylethylamine HCl – Also known as PEA, this neuro-amplifying compound potentiates the actions of dopamine, norepinephrine, acetylcholine, and serotonin for improved mood, cognition, and energy.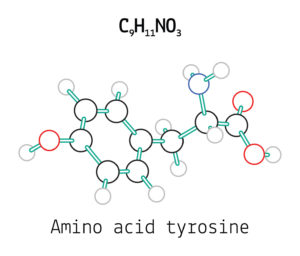 N-Acetyl-L-Tyrosine (NALT) – For reliable, acute boosts on mood and cognition during stressful conditions (e.g., test day, presentations, etc.), NALT is perhaps your best nootropic option, given the amino's conversion to focus- and energy-promoting catecholamine neurotransmitters. More on L-Tyrosine.
CDP Choline (Citicoline) – Powerhouse nootropic for its dual supply of choline and cytidine, the precursor to uridine – a nucleotide nootropic involved in neuron growth and synaptic plasticity. Citicoline improves brain energy for the here-&-now and the there-&-later. More on Citicoline.
Phosphatidylserine 20% – Smart complement to citicoline for its support on brain cell membrane integrity and cell-to-cell communication. Serves as a phosphatidyl donor for phosphatidylcholine when stacked with a nootropic choline. More on Phosphatidylserine.
Shilajit Extract Std. to 20% Fulvic Acid – A mineral tar grown on rocks, prized in Ayurvedic medicine for its antioxidant and adaptogenic qualities. Shilajit's energy improving benefits may enhance cognitive and physical performance.
L-Theanine – A personal favorite and a must-have for coffee drinkers. (In fact, my personal L-theanine stash just ran dry yesterday, so today I'm a little annoyed.) L-theanine is a reliable anxiolytic that calms cognition without sedation. More on L-Theanine.
Sulbutiamine – Interesting choice here. This synthetic Thiamine-to-Thiamine bound nootropic seems to improve mood, reduce anxiety, and induce tolerance buildup over time, so be sure to supplement in moderation. More on Sulbutiamine.
Noopept – Another interesting choice. Noopept is similar to piracetam in structure and effect, despite not being a true racetam drug. Seems to enhance cognition and memory, with an acute psychostimulatory effect. Again, supplement in moderation to avoid the tolerance buildup. More on Noopept.
PQQ (as Pyrroloquinoline Disodium salt) – Potent antioxidant believed to reduce cellular aging by protection mitochondrial function. The most promising PQQ research focuses on elderly mental health more so than normal, healthy cognition. More on PQQ.
BioPerine® Black Pepper Extract – Every supplement should carry this patented brand of black pepper extract, a nutrient absorption enhancing ingredient that improves the overall bioavailability of Awakened Alchemy.
Awakened Alchemy Review: Stay Woke or Something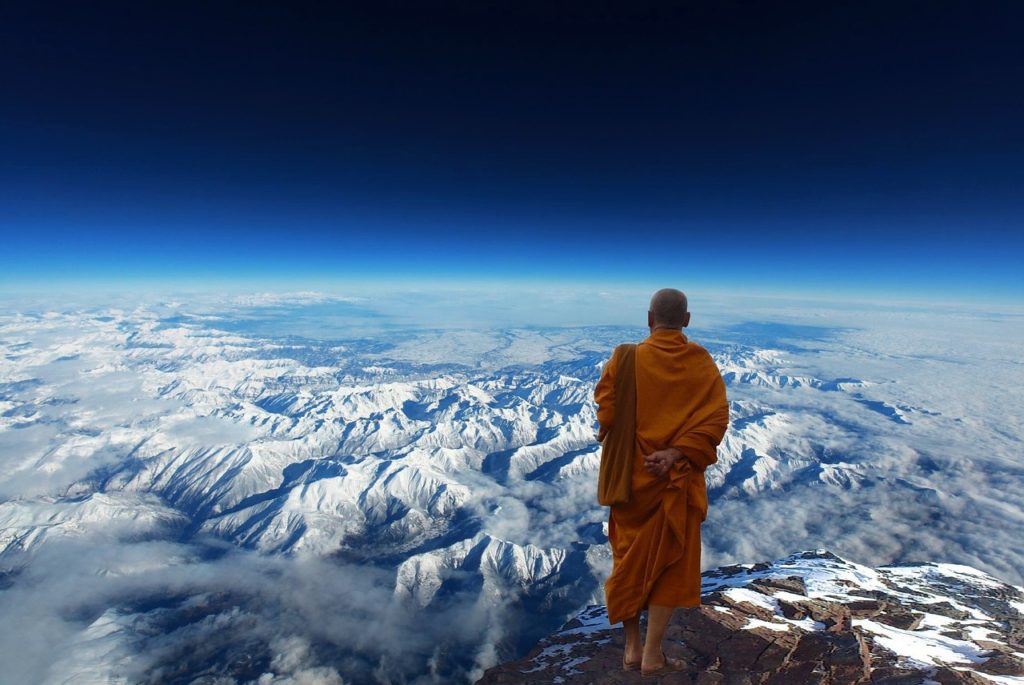 Sporting a cool, heightened consciousness design, Awakened Alchemy offers a nootropic pathway to enlightenment – sort of like the Silicon Valley biohacker version of G.I. Gurdjieff's Fourth Way, except far more commercially viable.
Jokes aside, Awakened Alchemy is an impressive nootropic supplement, stacking 12 clinically researched nootropics of premium quality and value in its rightly packed four capsule servings – or is it two capsule servings? Or eight? (More on that later – SEE: Pricing.) This combination of nootropics is advertised by Awakened Alchemy to:
Accelerate Learning
Improve Memory (Short and Long term)
Enhance Focus, Clarity, and Concentration
Intensify Motivation and Drive
Boost Vitality and Energy Levels
Protect Brain for Long-term Healthy Function
And, frankly, Awakened Alchemy seems to accomplish this diversity of bio-benefits well with its high quality, high quantity, high variety nootropic profile.
Every nootropic makes sense, with a clear purpose and effect.
Every nootropic comes in an optimal, bioavailable form.
Some nootropics provide immediate benefits on mood and cognition.
Yet, it's these immediate acting nootropics that are perhaps the ones to look out for – at least for the long-run. Nootropics such as Noopept and Sulbutiamine enhance cognition quick with noticeable boosts on thinking, but lose their luster quick as the brain builds a tolerance to their effects.
Thus, if you'd like to enjoy Awakened Alchemy's L-theanine on a regular basis, you'll have to do so at the cost of Noopept's and Sulbutiamine's long-term efficacy.
If anything, Awakened Alchemy would perhaps do better if it split its formula in half or in parts, similar to Nootroo or Nootrobox, allowing its users the ability to take its formula everyday while keeping the "as-needed" nootropics on the side.
But they didn't do that. What you get is all these awesome nootropics in a single formula, so …I'll leave it to you to figure out the rest.
The Pros
All of Awakened Alchemy's ingredients are premium quality and adequately dosed, ensuring to deliver their research backed bio-effects.
The diversity of Awakened Alchemy's ingredient profile covers a wide array of effects, providing a potential degree of nootropic synergy.
Each individual ingredient possesses an exceptional degree of potency, but Awakened Alchemy cranks it up another level with BioPerine's potency enhancing spice.
The Cons
The combined diversity between the nootropic drugs (Noopept and Sulbutiamine) with the long-term neuroprotectors may require different supplement schedules.
This supplement is expensive AF. Buying in bulk may help but only so much.
The Pricing layout is a little sketch: Buy 1 bottle for a 2-3 month supply? I don't think so… What the eff you pulling here, Awakened Alchemy?
Pricing
1 Bottle
$99 for 120 capsules, a 15- to 30-day supply
$3.30 per serving
2 Bottles
$179 for 240 capsules, a 30- to 60-day supply
$2.98 per serving
3 Bottles
$249 for 360 capsules, a 45- to 90-day supply
$2.77 per serving
POINT OF CLARIFICATION: The Awakened Alchemy website advertises each bottle as a 2-3 month supply (as opposed to the 15- to 30-day supply I listed). The implication being that two capsules per day is a viable daily serving, even though their label displays four capsules-worth of dosages per serving. Even so, two capsules per day may cover the 2 month supply claim here, if you're willing to cut the daily nootropic serving in half. Yet, to get a 3 month supply out of Awakened Alchemy's one bottle, you'll need to consume 1.33 capsules per day – which indicates that Awakened Alchemy was not at all designed as a 3 month supply, begging the question: What the hell, guys?
You'll note that taking four capsules up to two times daily, as per the directions, only allows for 15 days worth of Awakened Alchemy. You'll also note that Awakened Alchemy does not note this in their website's bottle listings.
Who Takes Awakened Alchemy?
Incidentally, the customer reviews on Awakened Alchemy's site are all 5-star positive. Some reviews are slight cringe in their Limitless vocab and vibe, indicating (at least to me) that Awakened Alchemy wants to appeal to the more new age-y health conscious/consciousness crowd.
Where to Get It
You may buy Awakened Alchemy directly through their website or through AHA, the only retailer outside of Awakened Alchemy that sells this premium nootropic supplement.
Conclusion: Does Awakened Alchemy Work?
Yes, Awakened Alchemy works. It's actually a very finely tuned supplement, sporting an impressive variety of natural nootropics and nootropic drugs. This variety seems to appeal to both the natural, organic, health conscious types as well as the biohacking transhumanists – a duality that might involve a slight degree of conflict.
Not enough conflict to derail this supplement but enough to warrant consideration: Am I willing to spend this much moola on a formula that I may or may not be able to supplement daily – or at least supplement on a frequent enough basis without compromising the efficacy of its most potent ingredients?
You may need to buy Awakened Alchemy to answer this question. As far as this review goes, I give it high marks for its exceptional quality and formula transparency.
Final Rating
Formulation Strategy

Brainpower Benefits

Brain Health Benefits

Transparency

Quality

Value

Average