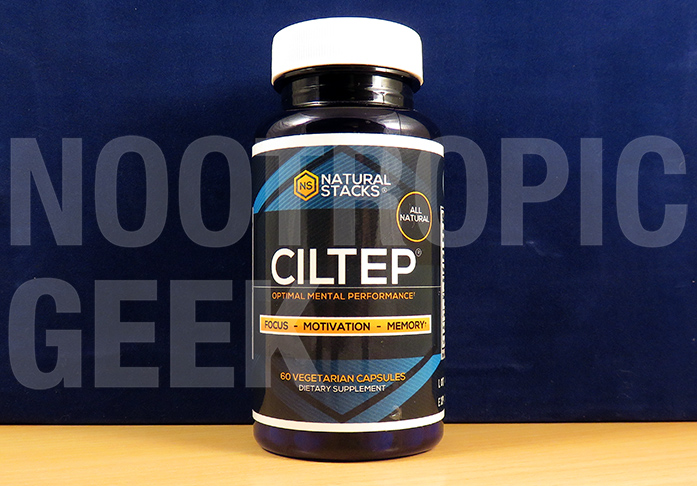 Let's hope CILTEP is pronounced with a soft "C."
Because, if I'm being honest, I'm not entirely comfortable (and that's a hard "C" on comfortable) with supplementing a nootropic stack that's rooted on the word "kill."
I don't know anyone by the name of Tep, nor do I agree with his or her murder.
On the flipside, I am 100% a-okay with a soft CILTEP–especially if that soft CILTEP is supplying powerful, potent (not to mention natural & healthy) nootropics. Which seems to be the case with regards to CILTEP's short & simple mood-, memory-, & concentration-boosting stack.
Mood, memory, AND concentration? I'd kill for such a supplement!
About CILTEP
Natural Stack's CILTEP is a clean, condensed nootropic stack of five ingredients with an emphasis on increasing focus & improving memory.
High quality standardized extracts. Premium easy-to-absorb compounds. If ingredient quality is any indication, then CILTEP is potent, powerful nootropic.
CILTEP's primary benefit (unlocking LTP potential) hinges on its two primary ingredients: Coleus Forskohlii + Artichoke Extract–two theoretically sound LTP amplifiers.
What you see is what you get with these clean, transparent label. CILTEP eschews the proprietary blends & "Other Ingredient" nonsense & all those things that fuel my nightmares & review poorly.
CILTEP Ingredients

Ingredients
Amount Per Serving
Vitamin B-6 (Pyridoxal-5-phosphate)
5 mg (250% DV)
Artichoke Extract (Cynara scolymus) (leaf) (5% total caffeoylquinic acids)
300 mg
Coleus forksohlii (root) extract (standardized for 20% forskolin – 4 mg)
900 mg
L-Phenylalanine
500 mg
Acetyl-L-Carnitine
750 mg
Serving Size: 3 Capsules
Servings Per Container: 20
Other Ingredients: Vegetable capsule, cellulose, vegetable stearate, silica.
Directions: For optimal mental performance take a serving of 2-3 capsules immediately upon waking on an empty stomach. Do not take more than 3 capsules per day. Some users find that a moderate dose of caffeine in the morning and/or early afternoon extends and optimizes results. CILTEP® can be taken daily, however we advise taking 1-2 days off per week (weekends for example).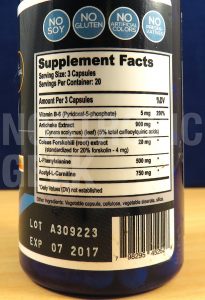 Before we discuss what's in this stack, let's first point out what's missing:
NO SOY
NO GLUTEN
NO ARTIFICIAL COLORS
NO PRESERVATIVES
No manufacturer junk. No FD&C candy-colors. In the context-removed words of Norah Jones, the absence of these additives "makes me feel like I took happy pills." The pills are happy. I'm happy. But what's the mood-state of the actual formula? Commence le reviews:
Vitamin B6 (as P-5-P) – Quality B6 in the rare, easier-to-absorb P-5-P form. As a nootropic, B6 helps produce & secrete brain chemicals for enhanced mood & mental performance. More on Vitamin B6.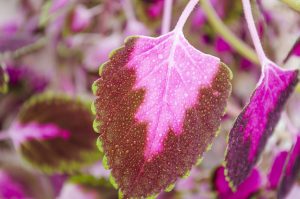 Coleus forskohlii (root) extract (std. for 20% forskolin – 4 mg) – Part 1 of CILTEP's cAMP spiking series, forskohlii helps increase cAMP levels–key molecules in neuron-to-neuron communication & brain chemical (i.e. acetylcholine & dopamine) synthesis.
Artichoke Extract (Cynara scolymus) (leaf) (5% total caffeoylquinic acids) – Well-dosed extract, supplies caffeoylquinic acids & luteolin–bio-active compounds that protect ATP & cAMP, respectively–completing Part 2 of the cAMP design.
L-Phenylalanine – Required for the synthesis of various neurotransmitters such as dopamine, epinephrine, & norepinephrine–i.e. your get-up-and-go "hell ya" neurotransmitters.
Acetyl-L-Carnitine – Another "charging" amino nootropic for its mitochondria restoration abilities (namely among older folks)–although, CILTEP seems to use ALCAR to mitigate the acetylcholinesterase (acetylcholine inhibitor) increases due to forskolin. More on ALCAR.
CILTEP's Potent Long-Term Potentiation
You down with LTP??
'…'
Looks like I need to update my musical references.
But if you're not down with LTP, then you don't know what LTP is. In which case, I need to do some elucidating:
LTP (or Long-Term Potentiation) is proof of the "Use it or Lost it" dictum. Similar to muscle growth or sex, neurons atrophy if unused over a long period of time. Conversely, habitually performing an action (e.g. playing piano) over time strengthens the neural connections involved (i.e. LTP), gradually increasing the easability of performing said action. In essence, LTP facilitates the long-term neural rewards of practice, learning, & memorizing.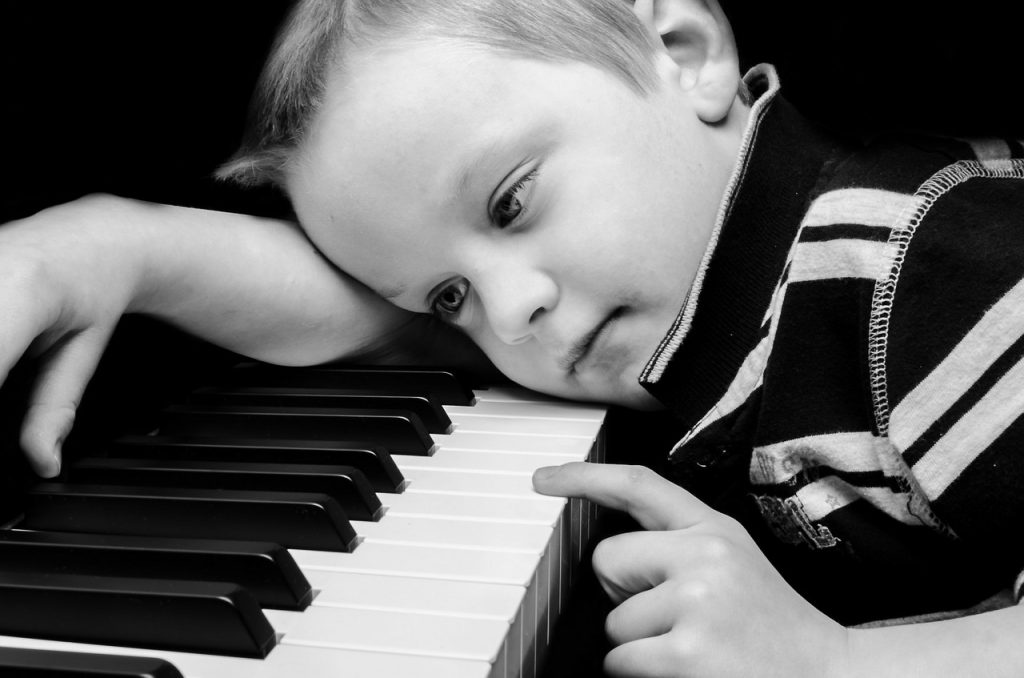 With that in mind, CILTEP's pills don't just give away LTP. Instead, they reinforce the LTP bio-pathways by:
Increasing cAMP, molecules that facilitate cell-to-cell communication.
Inhibiting Phosphodiesterase-4 (PDE4), an enzyme that blocks cAMP.
Overall, CILTEP's design seems able to deliver on these tasks, with additional mood-elevating support in the form of my dear friends B6 & L-Phenylalanine. However, the two nootropics in CILTEP's stack that best support LTP are:
Coleus Forskohlii + Artichoke Extract: LTP Tag-Team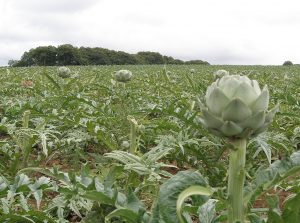 These standardized extracts are not only top of the line, in terms of quality, but they work together–amplifying cAMP neural signalling with a 1-2 LTP punch:
Forskohlii actively increases cAMP levels.
Artichoke Extract protects them against cAMP inhibitors.
The consequent LTP activation (via activated cAMP signalling) helps accelerate production of neurotransmitters acetylcholine & dopamine–further aided by raw neurotransmitter material provided by L-Phenylalanine, ALCAR, & Vitamin B6.
Admittedly, the research on Forskohlii + Artichoke is early, so I can't confidently tell you whether or not the dosages applied to each are adequate–yet, the extract standards on these two are *Italian-chef-finger-kiss-thing* molto bene, as are all of the ingredients in this short stack.
Perhaps what I'm most impressed by is how CILTEP is designed to accomplish such potent synergy with such a small formula, wasting space on nothing: The 1-2 Forskohlii + Artichoke punch plus L-Phenylanine, ALCAR, & B6 combine for enhanced LTP function & neurotransmitter status.
The result: Increased focus. Improved memory. Happy brain.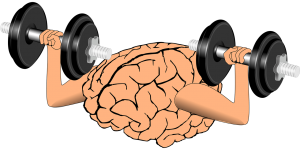 The Pros
Focused, fluff-free batch of brain-boosters, each with an apparent benefit on CILTEP's advertised nootropic function: Enhancing Long-Term Potentiation.
CILTEP supplies premium, quality ingredient forms in clean, additive-absent pills. No worries of bad ingredient interactions or side effects with this stack.
Every dosage is represented, which sadly is a "Pro" in this day-and-age of "proprietary blend" shenanigans. Thank you, CILTEP, for taking the high-road there.
The Cons
Even though every dosage is represent, I'm not entirely sure they're adequate with regards to Artichoke Extract + Forskohlii. For the record, the dosages look fine, but I'd still like more research to verify that.
ALCAR is a solid addition with definite LTP potential, but most of its benefits are limited to the older peeps. On that note, ALCAR is also a "Pro" depending on your age.
Pricing
$42.95 for 60 capsules, a 20-t0-30-day supply
$2.15 per serving
Who Takes CILTEP?
According to Natural Stacks: CEOs, Wall Street Executives, college students, scientists, and creatives. Essentially, if staying "focused, alert, and motivated for hours" sounds like a benefit, then CILTEP is for you.
Where to Get It
CILTEP is sold directly from Natural Stacks as well as other various online retailers.
Conclusion: Does CILTEP Work?
The simple answer: Yes.
Despite having a short list of ingredients, CILTEP gets plenty enough right in its formula to warrant a positive correctamundo to the question of its working.
However, to complicate that answer, the only contention I have with regards to CILTEP's efficacy would be the primordial status of Forskohlii + Artichoke Extract's research. It's unfortunately too early for me to give this duo an outright stamp of approval–even though the way it conceptually works well with CILTEP's other ingredients is undoubtedly appealing.
Having said that & being mindful of how much polish CILTEP demonstrates overall, I'm way more confident in this nootropic stack than I am many others.
Natural Stack claims CILTEP's bio-activities work for 8 to 14 hours, but even if that's only half-way true, CILTEP would still make for a killer LTP amplifier.
Final Rating
Formulation Strategy

Brainpower Benefits

Brain Health Benefits

Transparency

Quality

Value

Average