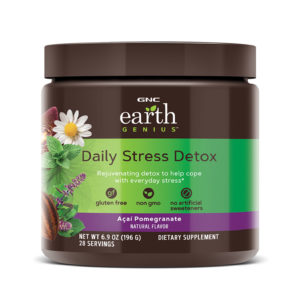 Chillax, dude, and stop stressing. I have exactly what you came here for — my extra special, extra geeky GNC Earth Genius Daily Stress Detox Review. What's "extra special" about it? This review is extra special because this extra special geek wrote it
That's right: me.
And what's extra special about me?
My extra special, super high stress levels! No doubt, a majority of my interest in nootropics is finding healthy substances that can get me to actually calm down for awhile, or at least long enough to get some work done. I'm high strung, baby. Always on edge. Emotionally unstable. So, trust me, I'm just as curious as you as to whether or not GNC Earth Genius Daily Stress Detox actually helps with stress.
But there's one way to find the answer to that: let's read my extra special GNC Earth Genius Daily Stress Detox review.
About GNC Earth Genius Daily Stress Detox
As part of the GNC Earth Genius supplement line, Daily Stress Detox offers both cognitive stress relief and oxidative stress resistance for all-around better health, performance, and aging.
With herbal adaptogens and relaxants, Daily Stress Detox takes the natural path towards calmer, clearer thinking.
Daily Stress Detox achieves bodily "detoxification" with antioxidant free radical resistance, neutralizing the negative oxidative byproducts of stress and activity — even "good" activities, such as exercise.
GNC Earth Genius Daily Stress Detox Ingredients

Ingredients
Amount Per Serving
Calories
20
Total Carbohydrate
5 g (2% DV)
 Total Sugars
3 g
  Includes 3 g Added Sugars
(6% DV)
Vitamin C (as Ascorbic Acid)
25 mg (28% DV)
Vitamin B-6 (Pyridoxine HCl)
4 mg (235% DV)
Slimaluma® (Caralluma fimbriata) Extract (Aerial Parts)
500 mg
Chamomile Flower Extract (Matricaria recutita)
200 mg
Lemon Balm Powder (Melissa officinalis) (Aerial Parts)
150 mg
Tulsi Extract (Holy Basil Leaf) (Ocimum sanctum L.)
150 mg
Cocoa Bean Extract (Theobroma cacao) (20% Theobromine = 25 mg)
125 mg
Peppermint Leaf Extract (Mentha piperita)
100 mg
Rhodiola rosea Root Extract (3% rosavins = 2.55 mg)
85 mg
Vegetarian Amino Acid Blend
25 mg
(Glycine, DL-Methionine, L-Ornithine HCl, L-Proline, L-Serine)
Rejuvenating Antioxidant Blend
60 mg
alpha-Lipoic Acid
25 mg
Turmeric Root Extract (Curcuma longa)
25 mg
 (95% Curcuminoids = 23.75 mg)
Setria® L-Glutathione
5 mg
trans-Resveratrol
5 mg
Serving Size: 1 Scoop (7 g)
Servings Per Container: 28
Other Ingredients: Organic Sugar, Natural Flavors (Natural Berry Flavor, Natural Pomegranate Flavor with Other Natural Flavors), Citric Acid, Guar Gum, Sunflower Lecithin, High-Purity Steviol Glycosides.
Directions: As a dietary supplement, mix 1 scoop with 8 to 10 fl. oz. of cold water. Take two servings daily. Drink adequate amounts of water daily.

GNC Earth takes the all-natural route towards stress relief, leaving the synthetics by the wayside. But "all-natural" doesn't always mean "good for you," so let's take a deeper look at the ingredients in this stress detox formula.
GNC Earth Genius Daily Stress Detox Review: Ingredients
For vitamins, GNC Earth Genius Daily Stress Detox has two:
Vitamin C – antioxidant for free radical damage reduction; decent form, low dosage.
Vitamin B6 – B vitamin for mood boosts and cerebral circulation; poor form (P-5-P is better), meh dosage.
Aside from the vitamins, Daily Stress Detox's main formula ingredients include:
Slimaluma® (Caralluma fimbriata) Extract – Proprietary, patented Caralluma fimbriata extract by Gencor™. Studied and sold for weight loss via appetite suppression, yet Daily Stress Detox claims to use this ingredient "to help you cope with everyday stress." Perhaps help you cope with the stress associated with overeating? Nothing suggests this extract possesses direct stress relieving benefits.
Chamomile Flower Extract – Traditionally used for better sleep and mood, chamomile may help relax mind and muscles, which is chamomile is particularly favored by bodybuilders and athletes.
Lemon Balm Powder – Another traditional herb for relaxation, lemon balm seems to help counter the negative effects of stress and anxiety. Although, Daily Stress Detox supplies this in plain powder format rather than as a potent extract.
Tulsi (Holy Basil Leaf) Extract – Popular adaptogen herb that may help boost the brain and body's resistance to stress and anxiety.
Cocoa Bean Extract (20% Theobromine) – Referred to as the "Love Drug" in chocolate, theobromine may help improve mood as well as vasodilation for better bloodflow across the body. Its caffeine-like properties give it semi-stimulant effects.
Peppermint Leaf Extract – Often used for intestinal discomfort (which is why mints are offered at restaurants), peppermine extract might help with digestive health, perhaps assisting with the "detox" aims of this supplement?
Rhodiola Rosea Extract (3% Rosavins) – Powerful stress-relieving adaptogen, Rhodiola naturally boosts the body's resistance to stress hormone cortisol and fatigue. An awesome natural performance enhancer for the brain and body. More on Rhodiola Rosea.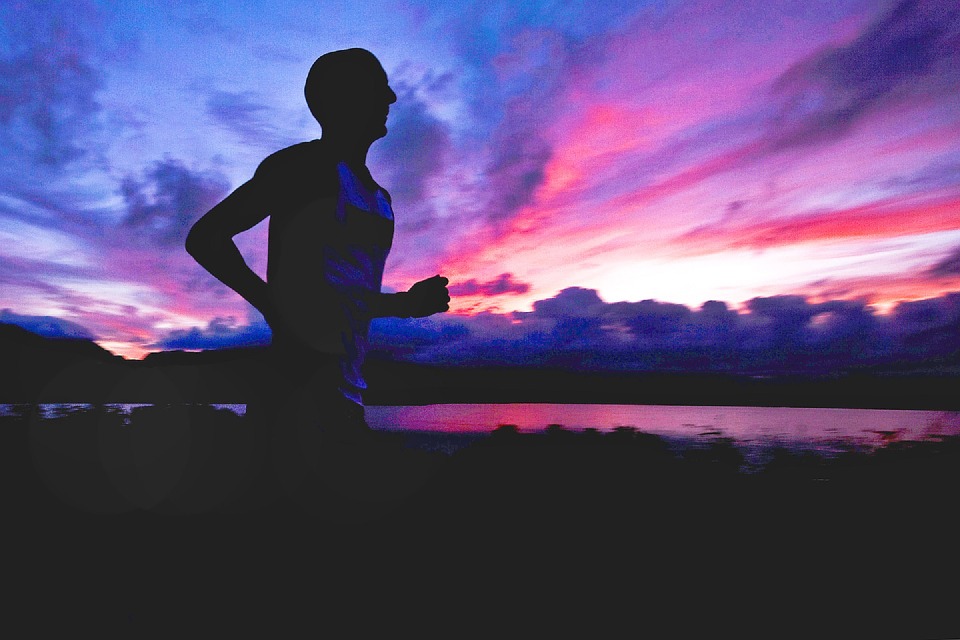 Vegetarian Amino Acid Blend
Not too sure what the point of this blend is. Aside from the fact that it's proprietary, which annoyingly obscures the individual ingredient dosages, it's also under-dosed, rendering these amino acids virtually useless. This blend doesn't do much of anything for combating the negative effects of daily stress.
Rejuvenating Antioxidant Blend
alpha-Lipoic Acid (ALA) – Viewed as the "Universal Antioxidant," alpha-Lipoic Acid helps reduce free radical damage, offering a bit of a neuroprotection advantage to this formula. More on ALA.
Turmeric Root Extract (95% Curcuminoids) – More neuroprotection here by way of turmeric's bio-active, antioxidant, anti-inflammatory curcuminoids. An awesome herbal brain booster for cognitive health and longevity. More on Turmeric.
No Black Pepper Extract? Turmeric is great for brain health and cognitive longevity. But without black pepper extract (e.g., BioPerine®), much of turmeric's bio-active constituents won't get absorbed properly. Piperine, black pepper's spicy component, assists with nutrient absorption, making it almost essential for difficult-to-absorb curcumin to work. GNC Earth Genius drops the ball here.
Setria® L-Glutathione – Patented form of L-glutathione, the body's natural antioxidant. May significantly enhance this formula's detox potential.
trans-Resveratrol – Another awesome antioxidant compound, resveratrol is a polyphenol popularly associated with red wine and grapes. While pterostilbene seems to be the better version of this antioxidant, it's still great for reducing oxidative stress damage.
GNC Earth Genius Daily Stress Detox Review: Reduces Cognitive and Oxidative Stress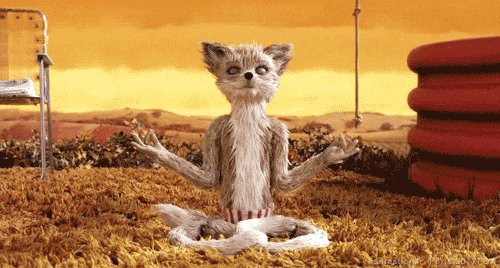 Some of my favorite nootropic supplement stacks of 2018 work by alleviating mood disorders. Stress, anxiety, general sadness — any nootropic substances that help resist a negative mindset are friends indeed. GNC Earth Genius Daily Stress Detox sort of fits the bill here, yet somewhat departures from straight-up cognitive stress relief by focusing instead on antioxidant "detox" free radical reduction.
When people talk about "stress" they're usually referring to one of two things:
Subjective Stress – the mental state of feeling overwhelmed, unhappy, anxious, etc.
Oxidative Stress – an (im)balance between free radical levels and the body's ability to reduce free radicals.
Subjective, or even hormonal (via stress hormone cortisol), stress may throw off cognition. However, another byproduct of this form of stress is increased oxidative stress, or free radical levels. High stress contributes to oxidative stress. Poor sleep, over-exercising, over-activity, etc. all contribute towards increased oxidative stress.
Even subjectively happy exercisers may carry excess oxidative stress due to their activity levels.
Daily Stress Detox helps reduce oxidative stress, regardless of subjective stress levels.
On that note, GNC Earth Genius Daily Stress Detox isn't exactly the best supplement for subjective stress management. Sure, several of its ingredients may help the mind relax, or even regulate the stress response altogether (as is the case with Rhodiola rosea). But, frankly speaking, Daily Stress Detox isn't the best designed supplement stack. Most of the ingredients have weak dosages, and several ingredients don't make sense altogether (e.g., the entire Vegetarian Amino Acid Blend). Granted, it's the worst formula design I've come across, but it's certainly not designed to be its best.
Even so, if less "aging" oxidative stress is your goal here, then Daily Stress Detox may work for you.
The Pros
The GNC Earth Genius line of supplements altogether has the advantage supplying clean, all natural ingredients, lessening any concern of side effects or negative ingredient interactions.
The mix of herbal adaptogens and antioxidants helps lower both cognitive and oxidative stress levels (albeit to varying degrees of success).
A few premium, patented ingredients pop their heads in this formula, showcasing a bit of potency and quality in this formula.
The Cons
Daily Stress Detox could improve the dosage levels on most of its ingredients
Potency is a concern with some ingredients, such as turmeric, which is fairly impotent without the assistance of black pepper.
Pricing is a bit wonky with this supplement. While the bottle advertises 28 servings, the directions suggest taking two servings daily, meaning you're only getting a half month's supply of Daily Stress Detox here.
Pricing
$24.99 for 28 scoops, a 14-day supply
$0.89 per serving
GNC Earth Genius Daily Stress Detox supplies 28 scoops (or servings) per bottle, yet the directions call for two servings daily. In other words, you're receiving only a 14-day supply here, boosting this supplement's price to about $50 per month, if you plan on taking this product daily. On that note, if you buy Daily Stress Detox with the "AUTO-DELIVER & SAVE" order option, you save 10% on the price and get free shipping. And that's pretty neat.
Who Takes GNC Earth Genius Daily Stress Detox?
GNC Earth Genius Daily Stress Detox seems to target the uber-health conscious who worry more about the aging side effects of stress than stress' impact on competitive mental performance. Although, Daily Stress Detox puts in an equal effort at relaxing the mind as much as reducing oxidative damage throughout the body, potentially appealing to a sort of uber-health concerned competitive thinker.
Where to Buy It
You can buy GNC Earth Genius Daily Stress Detox through GNC and Amazon at the same price. (Unless you plan on using the "auto-deliver" option provided by GNC's online store.)
Conclusion: Does GNC Earth Genius Daily Stress Detox Work?
The assumption with Daily Stress Detox is that you're supposed to take this supplement daily. Yet, GNC Earth Genius only supplies 14-days' work of stuff here, requiring you to buy two bottles per month. If that's not an issue for you, then sure: GNC Earth Genius Daily Stress Detox may help decrease oxidative stress. Additionally, the herbal relaxants may also help reduce cognitive stress, potentially improving sleep quality at night.
On a nootropic cognitive enhancement basis, Daily Stress Detox is a maybe. While, yes, there's plenty here that's beneficial to brain health, I wouldn't exactly qualify this supplement stack as a legitimate cognitive enhancer. This is strictly a self-care health supplement, not something to gain a mental competitive edge over your peers. If you're looking for something a little more nootropic-y, I recommend checking out my Best Nootropic Supplements of 2018 list.
Final Rating
Formulation Strategy

Brainpower Benefits

Brain Health Benefits

Transparency

Quality

Value