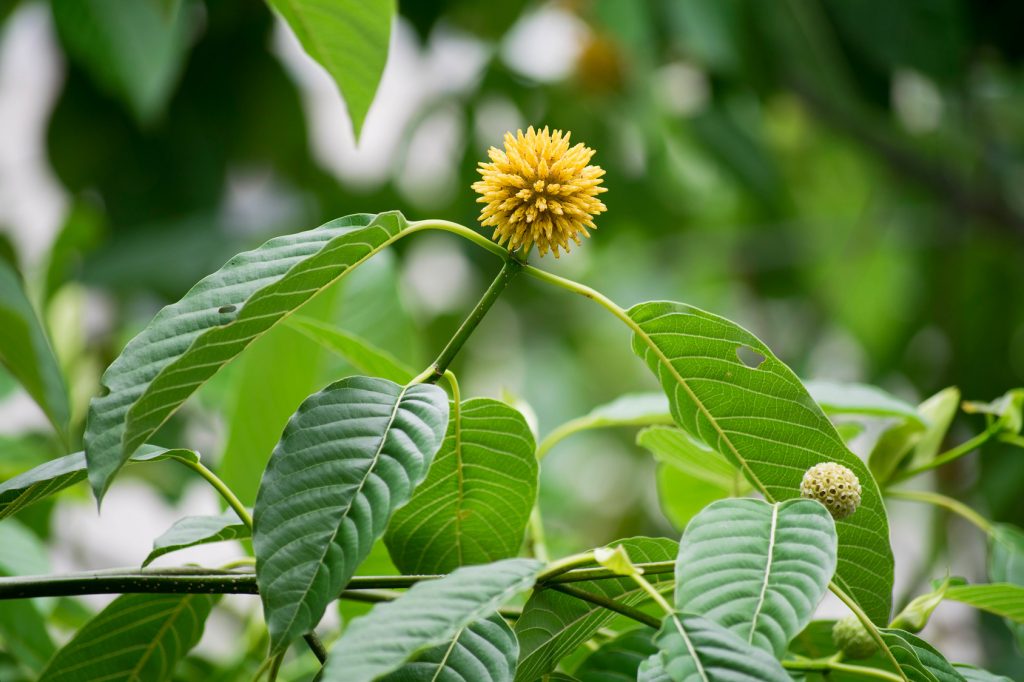 Long gone are the days of having to lurk in the back alley shadows of gas stations to get your herbal fix, snack packed into easy-to-conceal Ziplock sandwich baggies.
These days if you want to get high, the stuff you need is located on-display, underneath the fluorescent-lit public sphere of the retail counter–i.e. on the inside of the gas station, right next to the gum & Zippo lighters. Of course, the "high" that I'm referring to is that kratom high, which isn't so much of a high as it is natural, herbal relaxation.
Why then is the legality of kratom such a hot topic these days?
Let's check out the review to find out.
TL/DNR: Kratom is a trending OTC herbal analgesic with major sex appeal for its high risk status, both organically & legally. Despite a lack of research, kratom's backed by a variety of anecdotal reports–some good, some bad. What do I think? Kratom's risk of abuse disqualifies it as a nootropic, but I believe it still has therapeutic potential.
How Kratom Is Supposed to Work
In recent years, the scandal-shining spotlight has set its rays on kratom (or Mitragyna speciosa, if you want to get fancy) for its negative reputation among law makers & drug agencies. However, you may be surprised to learn that the plant's roots plunge deeper in human history, the rise of the herb's popularity dating back to 1940's Southeast Asia.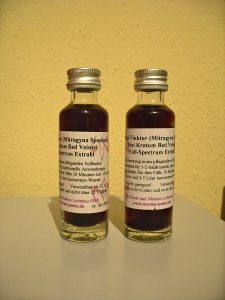 Or maybe you're not surprised at all. Where do I get off, right??
During World War II, the price of opium increased, forcing Pacific opium users to find new methods to get "high" or face the discomforts of withdrawal. Due to this, kratom, a traditional "worker's relief" aid, became a proper substitute for its seemingly pro-energy, anti-fatigue benefits.
Of course, in countries like Thailand, where the opium industry played a major role in the market, the sudden shift to kratom was viewed as a threat. In response, Thai regulators began to regulate & control kratom–a pattern that's recently emerged in the West as well.
Naturally, the kratom community has & continues to resist kratom regulation, arguing that a ban on the herb needlessly restricts public access to its natural therapeutic benefits.
The Legal Status of Kratom by Country
For a look on the U.S. legal status of kratom by state, check out the American Kratom Association's Legal Status List posted on their website. Outside of the U.S., the legality of kratom differs from country to country as:
Legal: United Kingdom, Canada, Netherlands, Hungary
Restricted: Australia, New Zealand
Controlled: Germany
Illegal: Malaysia, Thailand, Russia
By no means is this list comprehensive. Be sure to stay up to date on kratom's legal status in your region, and I'll do my best to keep you informed as well. More on Nootropic Legality.
Legality aside, how does kratom work? Does it? Listed below are a couple of bio-mechanisms that may explain the benefits of this questionable herb.
Engages mu-opoid receptors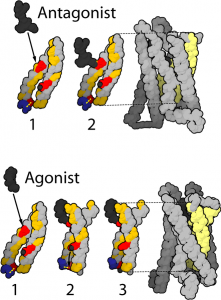 The mu-opoid receptors (MOR) of the central nervous system are among the most studied, most scrutinized receptors in the brain for their role in pain relief, as explored through their interaction with morphine. Kratom's mitragynine, the hot topic alkaloid of kratom's phytochemistry, engages MOR in a fashion similar to abuse-risky pain relievers such as morphine & opium.
Yet, unlike morphine & opium, kratom also possesses bioactive compounds that antagonize MOR, in effect competing with mitragynine for influence on MOR expression. Kratom's equivocal relationship with mu-opoid receptors may partially explain the next bio-effect.
Delivers dose-dependent energy or relaxation
Anecdotally, there have been a variety of responses to kratom consumption, yet a pattern has reliably emerged with regards to kratom dosaging:
Small doses elicit states of energy.
Larger doses promote calm & relaxation.
To state this is a direct result of kratom's variable interactions with MOR is mere speculation, yet the analgesic calm provided by larger kratom doses does corroborate with the MOR theory. As far as the small dose energy goes, that's more of a mystery. Again, I'm relying on anecdotal evidence here, so it's possible that the pain-free freedom from fatigue is being mistaken for "energy" on behalf of kratom users–perhaps even as an addictive reward response. But until we determine the actual bioscience of this effect, I'm going to leave it as unsubstantiated, subjective information.
Kratom Benefits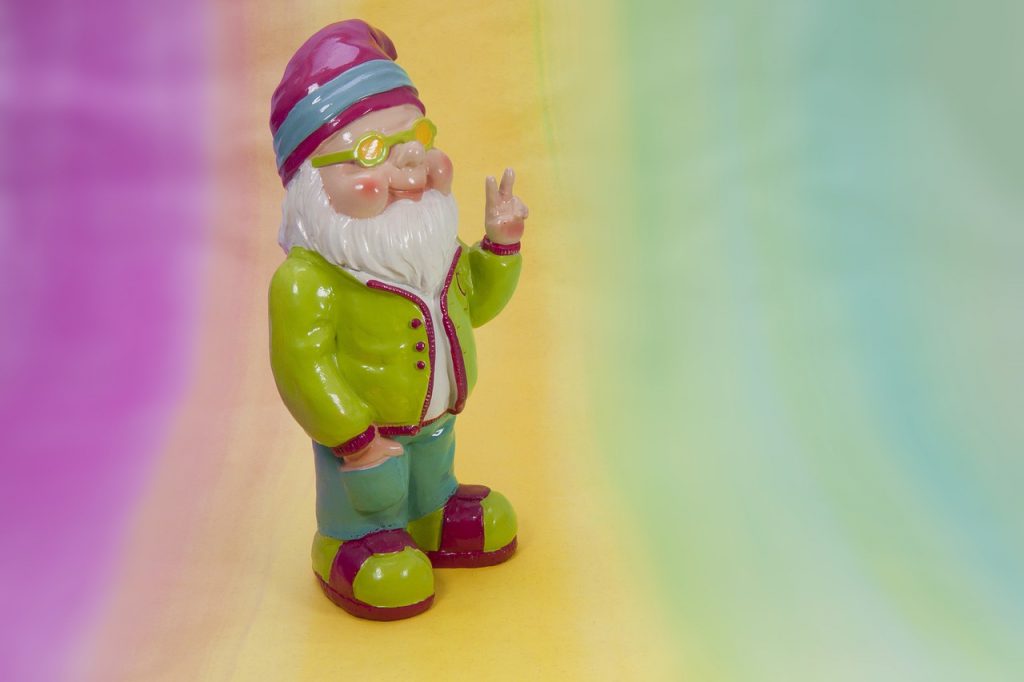 Does kratom qualify as a bona fide nootropic? That's not easy to answer. Frankly, I'd say it's in the same territory as the question of marijuana as a nootropic, just milder.
Yes, kratom serves nootropic benefits: At the least, the Reddit /r/Nootropic community hosts many threads on the subject. The trending kratom benefit being: Kratom alleviates opoid withdrawal. More often than not, kratom is cited as an addiction therapy aid more so than an outright cognitive enhancer. Yet, this is partially due to the fact that kratom doesn't seem to enhance cognition. In fact, depending on the dosage, kratom may actually diminish mental performance by dulling cognition rather than sharpening it.
Unlike "relaxation" nootropics that maintain focus while delivering relaxation (Think: L-Theanine), kratom seems to enact calmness at the cost of focus. Many users liken its feelings of euphoria & calmness to that of a mild, cheap "high." Whether or not that's adequately beneficial seems to vary on a case-by-case basis.
Researchers Have Suggested Kratom Might:
Simultaneously possess therapeutic & addictive potential
In a review on kratom research, the kratom alkaloid mitragynine has been identified as the primary bioactive constituent of the plant, benefiting mouse subjects by:
Reducing pain
Alleviating depression
Improving opioid withdrawal
Yet, throughout the literature there has been conflicting observations concerning kratom's effects on cognition–some demonstrating positive results; others suggesting negative effects–with a combination of evidence in support of mitragynine possessing "both therapeutic and addictive potential." However, the review states a need for further research on this point.
Have no influence on social functioning, despite dependence
Investigating 293 regular kratom users, this Malaysian cross-sectional survey applied the Addiction Severity Index to kratom usage in relation to its addiction potential. Despite a demonstrated dependence on kratom for long periods of time, regular kratom users were found to not experience any significant impairments in "social functioning." However, this study didn't provide any support of the rumor that kratom enhances sociability or reduces social anxiety.
How to Take Kratom
Common Kratom forms include solid powders, capsules, dried leaves, teas, etc. as well as liquid extract forms to be mixed with beverages.
Kratom leaf dosages range from low (2-3 g) to medium (4-6 g) to large (7+ g).
Due to a lack of regulation, recommended kratom dosages & extracts widely vary. In terms of alkaloid content, a "low" dosage of one sample may be equivalent to a larger dosage of a separate extract. Be mindful of these variable factors while supplementing kratom.
My Experience with Kratom
My experience with kratom was far too infrequent & limited for me to adequately surmise it as an "experience." But I can attest to the relaxation aspect of the plant, a feeling somewhat placebo-controlled by the fact that I had no idea what I was getting myself into.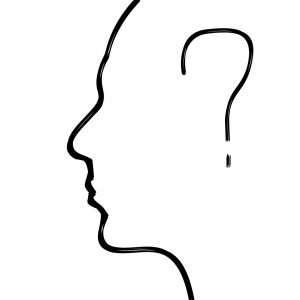 For the record: Taking unknown substances isn't a common occurrence for me. Partially because I geek on substances, i.e. I study the hell out of them. Also, partially because I have a deep fear of waking up from a drug-induced sleep, somewhere in the middle of Mexico, with my kidneys surgically removed.
It was a friend who recommended kratom, so I wasn't too worried about the kidney thing. However, this was the early days of the kratom phenomenon, and my kratom research was yet to come.
So I took the kratom and felt what I can best describe as a mild chill. Not literal chill, as in temperature-wise, but just chiiiiill. A slight, slow cognitive groove.
Then it went away.
Later, I researched the stuff, realized that it wasn't quite for me, and I haven't really turned back since. Based on my short experience I can sympathize with kratom dependency. However, because the experience was short, I wouldn't take my word as kratom gospel if I were you.
Is Kratom a Good Nootropic?
I'm going to give kratom "plus" marks below on the ingredient's "Brain Energy" rating, but I don't mean energy in the sense of mental stimulation (e.g. caffeine). It's more of a "keep going" mood boost, or rather fatigue bust, that defines kratom's energy.
Otherwise, nehhh, kratom isn't much of a nootropic. It's a plant pain reliever, emotional & physical. To some this may qualify as nootropic activity, but I'm disqualifying kratom on the basis that it's not "free of pharmacological side effects" as dictated by the defined criteria of nootropics.
It's an abuse risky substance, albeit mildly risky. I can't say this outright warrants the ban & regulation of kratom, but, as far as my opinion goes, I don't necessarily recommend it as a nootropic.
Overall Kratom Nootropic Power Rating
Brain Energy

Neurotransmitters

Cerebral Circulation

Brainwaves

Brain Regeneration

Neuroprotective

Average