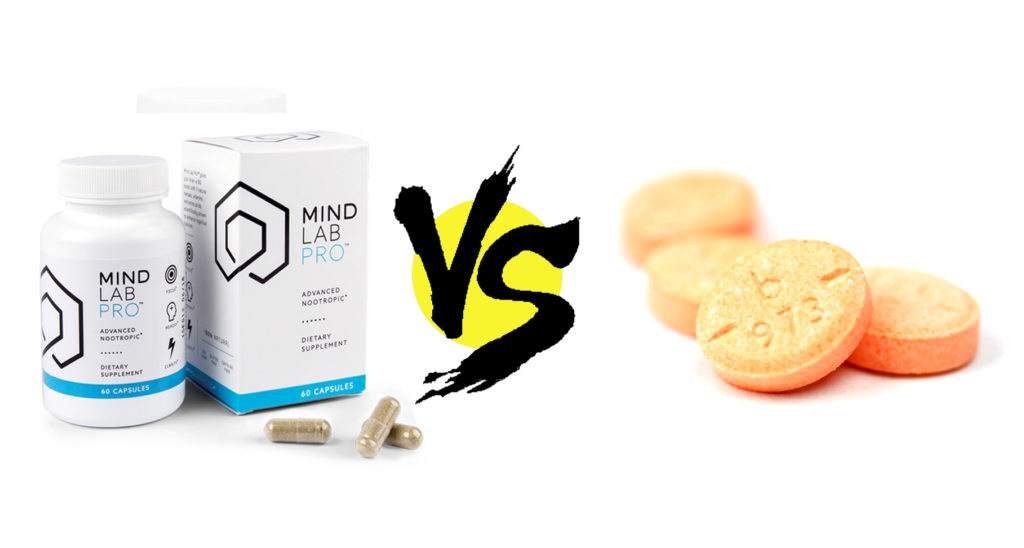 Listen: I understand that comparing and contrasting Mind Lab Pro vs. Adderall won't convince anyone who's familiar with either that natural nootropics and synthetic "smart pills" are anywhere near the same ballpark, at least in terms of stimulative brainpower.
The Adderall experience simply cannot be replaced on a tit-for-tat basis by nootropics.
If you want inordinately high cognitive power, you'll need an inordinately powerful cognitive booster. And as far as I can tell, no nootropic supplements have yet to crack that code. And if they did, they'd likely come with the same range of side effects and worries that accompany smart drug usage.
So, why am I writing a Mind Lab Pro vs. Adderall comparison review at all? Simply to elucidate why I choose the natural nootropic route over the risky, synthetic (albeit fun) Adderall jolt. Of course, I'm focusing strictly on the enhancement aspects of these cognitive enhancers, purposefully ignoring the treatment aspects, as I'm not a doctor nor in a position to prescribe anyone anything.
I'm simply a geek. So, come geek out with me as we discern which smart pills are truly the smartest between Mind Lab Pro and Adderall.
Formula Design
The shortest and sweetest comparison I can give with regards to formula design differences here: Mind Lab Pro is designed for sustained short- and long-term brainpower, whereas Adderall is designed for extreme-O brainpower RIGHT NOW. However, even that description doesn't quite cut deep enough into the key bio-beneficial (or bio-detrimental) differences between Mind Lab Pro vs. Adderall …so, let's cut a little deeper.
Mind Lab Pro: 100% Natural Brainpower
Mind Lab Pro sells itself as the Universal Nootropic, to be used by anyone of any profession or lifestyle who's seeking 100% optimized brainpower. And one way Mind Lab Pro accomplishes this is by ensuring that all of its ingredients come from natural sources, are cased in clean capsulated containers, and do not pose any significantly adverse ingredient interaction risks.
On the whole, Mind Lab Pro is a clean, green nootropic supplement that enhances brain health and function not by supplanting the brain's natural bio-pathways with an excess of synthetic activity but by sharpening those natural pathways. Specifically, those pathways include: Brain Energy, Brain Chemicals, Brain Bloodflow, Brainwaves, Brain Protection, and Brain Regeneration.
And the result: better memory, focus, mood, and cognitive longevity.
It's a truly smart nootropic stack, filled with some of the best nootropic ingredients on the 2020 market. And it's stimulant-free, synthetic-free design ensures that Mind Lab Pro's brain boosts don't come at the cost of brain function down the road. Read my in-depth review on Mind Lab Pro.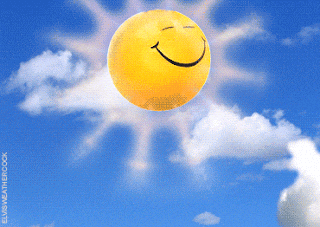 Adderall: 1,000% Synthetic Brainpower
If Mind Lab Pro is praiseworthy for its support of both short- and long-term brainpower, Adderall garners both praise and condemnation for its short- vs. long-term effects on brainpower. Essentially, what Adderall does is it flushes the brain with high levels of synthetic catecholamine (dopamine, norepinephrine, epinephrine) activity, ramping up focus, attention, and brain energy for an acute period of time, until the brain comes crashing back down to reality, often in a worse off mindstate than before.
If engaged too often, Adderall's amphetaminic pathways may essentially short-circuit the brain's natural catecholaminergic bio-activities, ironically increasing the Adderall user's "need" for Adderall — even though it's Adderall that depleted the brain in the first place.
Of course, there's a different standard here for users with legitimate ADHD concerns. Yet, for the average, healthy user, Adderall's big-time blast on brainpower seems to come at a significant cost on brain health, and thus Adderall supplementation warrants a significant degree of caution. Read more on Adderall.
Unique Features
There's essentially zero overlap between Mind Lab Pro and Adderall, so we might as well say that every feature is a unique feature here, respectively. Having said that, I'll simply cover the defining features of each, adding a few comments on how some features make all the difference between supplements such as Mind Lab Pro and smart pills such as Adderall.
Mind Lab Pro
B Vitamins (as BioGenesis™) – Vitamins B6, B9, and B12 — for better brain circulation, brain chemicals, and mood levels. More on B Vitamins.
Citicoline (as Cognizin®) – The well-studied Cognizin® brand of citicoline, a powerhouse choline + cytidine donor for better brainpower and neuroregeneration. More on Citicoline.
Phosphatidylserine (as Sharp-PS® Green) – The Sharp-PS® brand delivers sunflower-derived PS as opposed to your usual soy-derived stuff for a cleaner PS experience. More on Phosphatidylserine.
L-Theanine (as Suntheanine®) – Many nootropic supplements stick with standard L-theanine, whereas Mind Lab Pro gives us the Suntheanine® brand, baby. More on L-Theanine.
Plantcaps® Capsules – No junk additives or unnecessary fillers. Mind Lab Pro capsules are made up of the clean, green, veggie Plantcaps®.
Safe, Stimulant-Free – Also, no caffeine, stimulants, synthetics, or risky ingredients. Perhaps the most defining difference between Mind Lab Pro and Adderall.
Adderall
Adderall IR – Adderall IR (Immediate Release) is your standard Adderall type, delivering more instantaneous results for a shorter period of effect.
Adderall XR – The XR (Extended Release) capsules extend the normal effects of Adderall over time, ideally resulting in fewer administrations throughout the day.
Various Dosages – Adderall pills can range in their bio-active amphetamine content, typically anywhere from 5 mg to 30 mg per pill.
Prescription Only – It's worth mentioning again: Adderall requires a prescription to order and consume, whereas Mind Lab Pro is a legal supplement.
High-Risk Drug – It's also worth mentioning again: Adderall has an exceptionally high abuse risk due to tolerance build up, whereas Mind Lab Pro has an exceptionally high safety rating.
Potency & Quality
Philip K. Dick didn't write 121 short stories and 45 novels all on his own. The sci-fi savant resorted to taking massive doses of amphetamines to fuel his insanely high writing output, much to the glee of his fans and to the detriment of his health. (Perhaps related, perhaps not — Philip K. Dick did eventually die from a stroke.) And so, to a certain degree, I understand the romantic appeal, especially as a writer myself, of taking amphetamines to support a demanding writing career.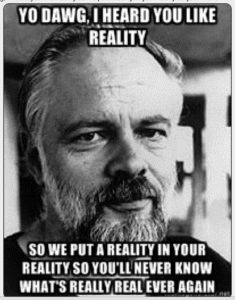 Essentially, Adderall is a highly potent, highly reliable rush of brain-blasting amphetamines, namely dextroamphetamine and levoamphetamine (75% dextro, 25% levo — and this applies to both Adderall IR and XR). Yet, it's so potent that it extends the brain beyond its natural limits, sometimes breaking the brain's natural barriers altogether, resulting in, well …a mushy brain.
Mind Lab Pro, on the other hand, uses its highly potent, high quality nootropics to not only work within the brain's natural limits but to expand those limits — i.e., brain structures — themselves, enhancing cognition from the bottom-up.
From a brain health perspective, this makes Mind Lab Pro the obviously superior option. However, I'm not judging the Adderall user here: again, I get it. And on a weirdly perverse and selfish level, I'm happy Philip K. Dick did what he had to do to churn out all of those awesome books. (Confession: I'm one of those gleeful PKD fans.) I've dabbled in the Adderall game during moments of desperation and/or desperado. Yet, it's a type of potency that's, at least for me, difficult to sustain in the long run.
Whereas Mind Lab Pro's highly potent nootropic activity only gets better over time.
Value: Mind Lab Pro vs. Adderall

Price
Servings
Price Per Serving
Mind Lab Pro
$65
30
$2.17
Adderall
$142.48*
30*
$4.75*
*The Adderall pricing is based on True Med Cost measures.**
**Also, here's a little sub-note to that previous note: including the price of Adderall here is somewhat of a faux pas. Perhaps those numbers encompass the standalone price of Adderall, if bought legally via prescription from a pharmacist. Yet, many, many Adderall users don't acquire their Adderall via the legal route, thus spending more to obtain their Adderall from a dealer. On the flipside, we need to also consider the effort and investment that goes into acquiring a legal Adderall prescription, as well as the insurance costs, medical visits, etc.
Whereas Mind Lab Pro is simply legal to buy, requiring no prescription or awkward under-the-table transactions with your college roommate's friend's roommate's shady boyfriend. Also, if you buy 3 Mind Lab Pros in a single order, you get a 4th bottle free with additional free shipping. So, that's pretty neat.
Mind Lab Pro or Adderall: Which is better?
Mind Lab Pro is better for sustained, long-term brainpower.
Mind Lab Pro won't get you anywhere near the amphetamine experience. No manufactured nootropic ever will, but that's okay. For many, natural nootropics are a healthier alternative to and escape from the tempting mind-explosion of pharmaceutical smart pills. And I'm a believer in the nootropic ingredients found in Mind Lab Pro — namely in that those ingredients may optimize certain brain structures that could eliminate the need for Adderall in the first place. Which is definitely something.
Adderall is better for short-term blasts of intense brainpower.
Adderall is irreplaceable. (Except by other pharmaceutical amphetamines and uppers — e.g., Vyvanse, Ritalin.) Again, I'm not in a place to say whether you should or should not take Adderall, given that I'm neither a physician nor a pharmacist. But based on reputation and personal experience, I think it's safe to say: Adderall is a singular experience, and thus what it does can't be mimicked by a lesser substance.
My Recommendation
If you're taking Adderall or planning on taking Adderall, I highly doubt my recommendation here will change your mind. Yet, if anything, it may make certain readers more mindful of how they engage their brain pathways in relation to their mental performance goals.
Do you have a 95 page essay due tomorrow that you've yet to start? Adderall.
Do you have a 95 page essay due in three months that you'd like to evenly pace over time to ensure not only a good grade but a genuine learning experience? Mind Lab Pro.
And locked away in those two scenarios are the two types of learners and competitors that generally gravitate towards either smart drugs or natural nootropics. Occasionally, I'm both — however, more often than not I try to shoot for the latter, which is why my ultimate recommendation is:
Mind Lab Pro > Adderall
Want some? Buy Mind Lab Pro here.
Read my Best Nootropic Supplements to Buy in 2021 list here.