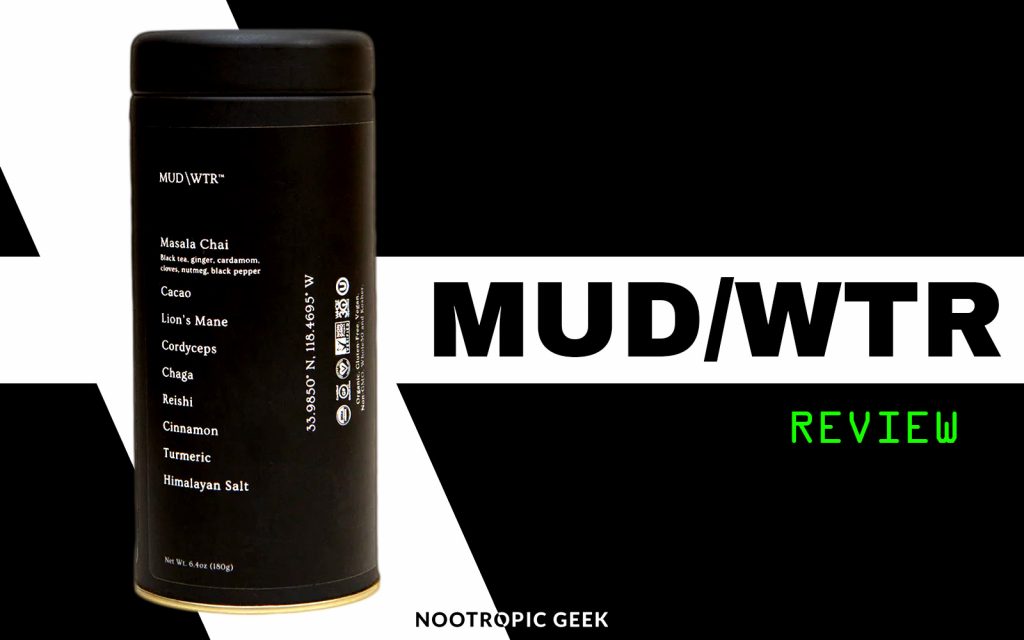 Summary: MUD/WTR Review
A trendy coffee alternative boasting 1/7th the caffeine of coffee, MUD/WTR (pronounced "mud water") consists of several organic herbal and fungal adaptogens intended to boost natural energy, focus, and immunity without the jitters. Does it work? Kind of — though to be honest I ended up just finishing the tin by adding the scoops to my morning coffee. Some complain of the taste, I don't mind it. But it's not exactly groundbreaking as far as coffee alternatives or natural nootropic powders go. Certainly not an "improvement" over coffee, which should be augmented by nootropics — not substituted by them.
About MUD/WTR
Formulated by Shane Heath, MUD/WTR is an herbal/fungal powder alternative to coffee, one that boasts 1/7 the caffeine of coffee.
Primarily powered by Masala Chai, a spice-heavy black tea, MUD/WTR also features various adaptogenic shrooms and herbal antioxidants.
MUD/WTR doesn't taste like mud but both its taste and effects aren't comparable to coffee.
MUD/WTR Ingredients

Ingredients
Amount Per Serving
Calories
20
Fat
0.5 g
Sodium
10 mg
Carbohydrates
4 g
  Sugar
0 g
  Fiber
1 g
Protein
<1 g
Organic Mushroom Blend
Chaga, Reishi, Lion's Mane, Cordyceps Mycelial Biomass Cultured on Organic Oats
Organic Spice Blend
Organic Cinnamon, Organic Turmeric, Organic Ginger, Organic Cardamom, Organic Black Pepper, Organic Nutmeg, Organic Cloves
Organic Cacao
Organic Black Tea Powder
Himalayan Pink Salt
1/7th the caffeine of coffee
Serving Size: 1 tbsp (6g)
Servings Per Container: 30
Directions: Add a tablespoon to hot water and add whatever you like — e.g., a little creamer, some honey, or even bulletproof-style. Stir before drinking.
According to the website, cacao is the most abundant ingredient in the formula, whereas the mushrooms (chaga, reishi, lion's mane, cordyceps) comprise 2g of the full 6g serving. In general, it's always better when brands reveal all of their ingredient dosages. (Don't believe the "proprietary secrets" excuse — it is, as always, complete BS.)
On that note, let's take a look at all the moving parts in this formula:
MUD/WTR Review: The Ingredients
Without having a full grasp on each ingredient's dosage, it's difficult to determine which ingredients we should specially focus on. With that in mind, here are the ingredients listed outside of the two blends on the Supplement Facts:
Organic Black Tea Powder – part of the Masala Chai blend in MUD/WTR, black tea powder is "what gives mud it's [sic] soul" (soul = caffeine), as well as supplies this formula with some brain and body healthy antioxidants.
Organic Cacao – the primary herbal constituent of chocolate, drinking cacao has become one of favorite morning rituals, as this herb has noticeable effects on mood and a subtle lift on mental alertness/arousal. Plus, it tastes good.
Himalayan Pink Salt – in addition to contributing to MUD/WTR's taste, Himalayan pink salt helps support hydration by supplying trace mineral electrolytes.
And, now, here are the ingredients in the two blends:
Organic Mushroom Blend
Chaga – Used for centuries throughout Siberia and other Asian regions, chaga is an antioxidant-rich mushroom that may help regulate your immunity and inflammation. Though somewhat lacking in clinical research, chaga has long stood the test of time as a valuable natural health and vitality booster.
Reishi – Stress relief, liver support, detox — reishi mushroom is typically taken for immune health purposes, with the added benefit of there being potential neuroprotective bio-activities with this mushroom. Not a bad addition here.
Lion's Mane – My favorite fungal supplement (next to maybe the next one), lion's mane is well-known among nootropic nerds for its unique well-documented boost on NGF (nerve growth factor), which in turn enhances brain repair and recovery, as well as long-term cognitive health. As a dish, too, lion's mane is pretty good. More on Lion's Mane Mushroom.
Cordyceps Mycelial Biomass Cultured on Oats – A uniquely energizing shroom, cordyceps has been used increasingly in ergogenic "pre-workout" type supplements, as well as some male health-type stacks. This is more a physical health enhancer than a mental one, though many cordyceps users associate the shroom with increased mental energy and assertiveness as well.
Organic Spice Blend
Mostly intended to improve the taste of MUD/WTR (so that it doesn't actually taste like mud), the organic spice blend supplies a combination of organic cinnamon, turmeric, ginger, cardamom, black pepper, nutmeg, and cloves. Of these, the most brain healthy is turmeric (read my turmeric review here), which is smartly combined with black pepper to improve the antioxidant spice's nutrient bioavailability. Cinnamon, the highest dosed ingredient in this blend, also supplies some beneficial flavonoids and antioxidants, though its primarily value here is in its taste. I wouldn't necessarily qualify it as a "superfood" spice to the degree of turmeric.
MUD/WTR Review: My Experience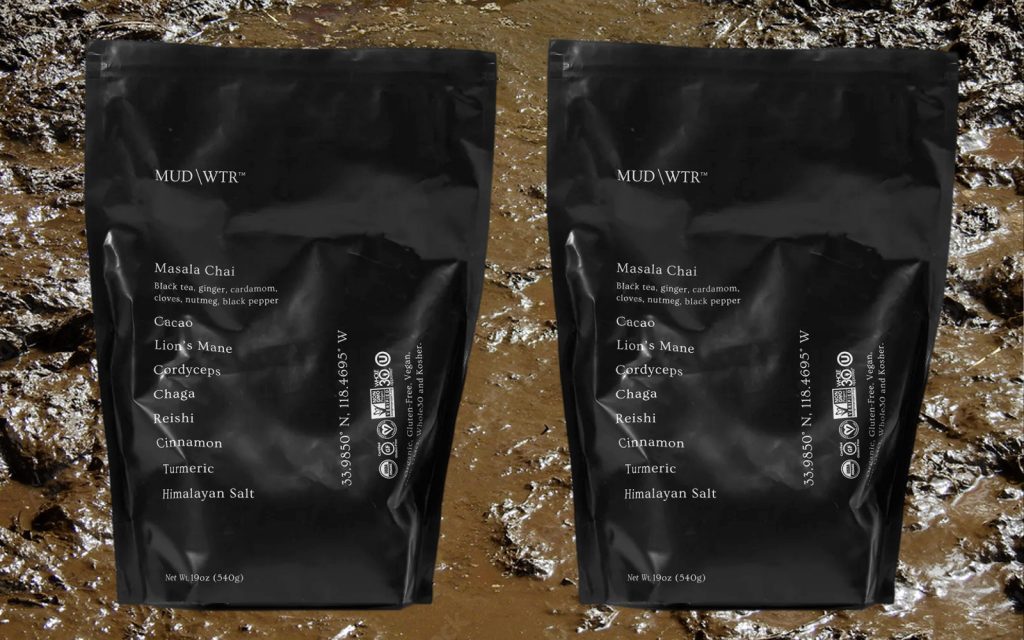 Let's get this out of the way first: caffeine alternatives, like Adderall alternatives, don't really exist. There are no compounds that can deliver the same feel-good stimulatory benefits as caffeine without the drug's downsides. I'm sorry but c'est la vie.
On that note, MUD/WTR isn't a true coffee alternative — it's a healthy herbal/fungal drink mix with a little bit of caffeine that, ultimately, will just leave you still wanting your morning coffee, if you're a habitual coffee drinker. In fact, only a few days into trying MUD/WTR and I was adding this stuff to my morning coffee, which, if you're not caffeine sensitive and you don't necessarily want to give up coffee, is how I recommend taking this stuff.
Granted, taking plain jane MUD/WTR without coffee is probably the healthier option here… but I'm just being real with you with my experience. With many of the (admittedly good) ingredients found in MUD/WTR already available to me in the many other nootropic powders and supplements in my cabinet, I found MUD/WTR to be relatively unnecessary and underwhelming to my typical (and more cost effective) daily nootropic routine. And this isn't good when you consider that MUD/WTR lacks the boldness of coffee (both in terms of taste and mental stimulation), despite being a much pricier habit — especially if you're drinking multiple MUD/WTR cups the way you might with coffee.
There is no actual meaningful interest in coffee alternatives on any significant scale. The "coffee alternative" trend is marketing astroturf and moral signaling by "I'm healthier and holier than thou" nutritionist types. Many health enthusiasts (and I have contributed to this in the past, I admit) say they want to cut back on their caffeine intake etc. etc. — and this is especially true of the reddit trendy manosphere health "I'm just a cool Curious George hippie guy doing yoga in my linen pants and in front of a professional photographer" Aubrey Marcus types, a type I suspect the creator of MUD/WTR, Shane Heath, to be. But I doubt that's actually the case.
If anything, the move for these manufacturers shouldn't be to deliver an alternative to coffee but simply a better coffee. That's exactly what I did for myself by adding MUD/WTR to my coffee, at least until I ran out of MUD/WTR… after which I didn't see a need to buy more, as I personally already have these ingredients — and I have them in transparent measurable amounts, something MUD/WTR with its use of proprietary blends can't claim.
My Personal Nootropic Coffee Stack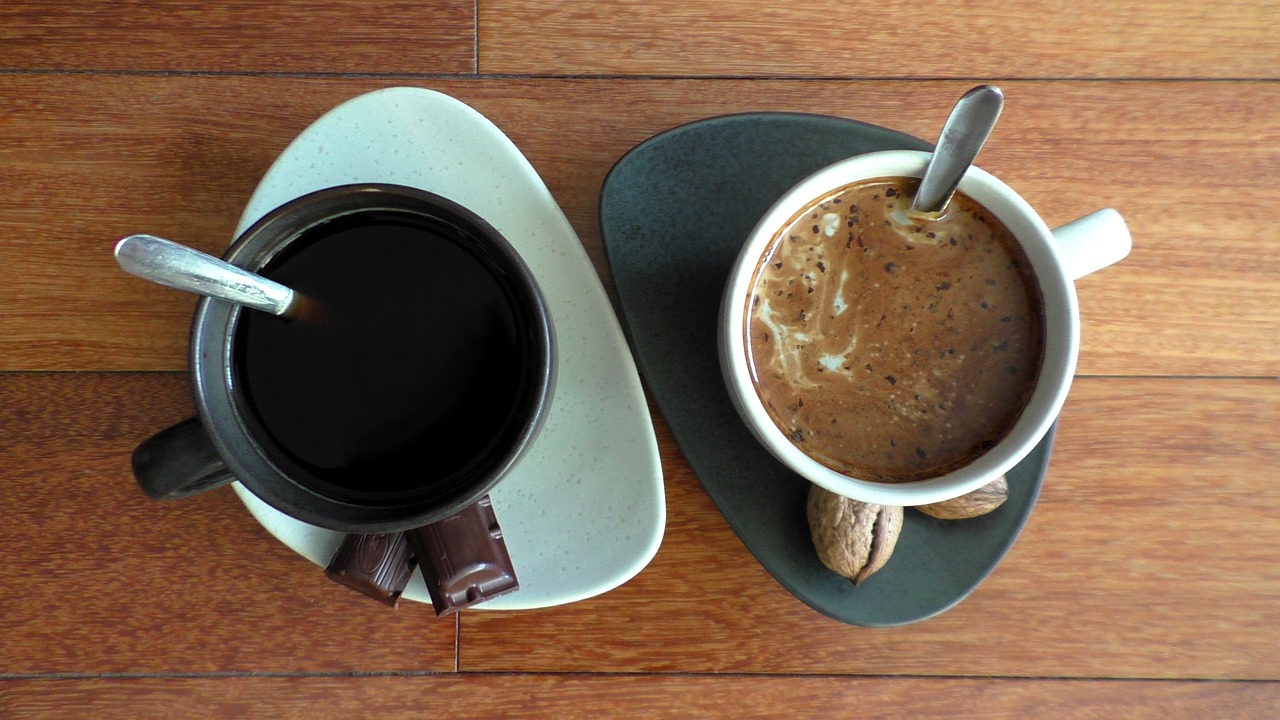 Respect to everyone who totally cuts caffeine from their daily routine… but I enjoy my morning cup of coffee. Especially when I augment its effects with beneficial brain-healthy nootropics. With some day-to-day variation, here's the foundation of the nootropic stack I mix with my morning coffee:
And if I'm feeling especially randy, I'll add some aniracetam or oxiracetam for that additional boost. Otherwise, the anti-fatigue, dopaminergic benefits of Rhodiola and L-tyrosine mixed with L-theanine's complementary effects with caffeine are more than enough to lift my morning focus and energy. Meanwhile, the cacao noticeably lifts my mood — I love that stuff.
The Pros
MUD/WTR has a solid mix of healthy herbal and fungal adaptogens for both brain and body improvement.
The formula is convincingly organic and all-natural, feels and tastes like the real deal.
The Cons
The taste and effects are underwhelming, especially as an "alternative" to coffee.
The proprietary blends obscure the individual ingredient dosages, which is always bogus and never good for the consumer.
One cup of MUD/WTR isn't going to replace your multiple cups of coffee, and if you're limiting yourself to a single cup of coffee (which is healthy), you're not in need of an alternative; so the entire "coffee alternative" premise here feels inherently broken and unnecessary.
Pricing
$65 for 60 capsules, a 30-day supply
$2.17 per serving
Who Takes MUD/WTR?
The fact that MUD/WTR advertisements pop up on Instagram fairly often, combined with the new age-y (pseudo-)spiritual branding of both the product and of Shane Heath (a la Aubrey Marcus), feels like MUD/WTR is trying to become a hot guy/girl thing — kind of like how Bang energy drinks associated itself with hot fit IG models. Although MUD/WTR is doing this with a more wholesome Earth-grown "channeling the vibes of our ancestors" bent.
Where to Buy It
You can buy MUD/WTR at the MUD/WTR website. As far as I've seen, this supplement isn't sold on any third-party retailers, such as Amazon or GNC.
Conclusion: Does MUD/WTR Work?
Taken daily, MUD/WTR works for general health and immunity enhancement.
I'm slightly dogging on Shane Heath and his product's bogus "salt of the earth" branding, but the ingredients in this powder are truly health and good for you. Granted, they don't deliver the reliable brain-stimulating effects of a simple cup of coffee, but you do feel a little bit of mental clarity — not enough to warrant making MUD/WTR a daily habit in my opinion.
On that note, if you have extra money to spare, adding MUD/WTR to your daily routine isn't a bad idea. But, personally, I'd recommend just buying the main ingredients in bulk and measuring out your own DIY "mud water" for better benefits and, ultimately, less money.
Final Rating
Formulation Strategy

Brainpower Benefits

Brain Health Benefits

Transparency

Quality

Value