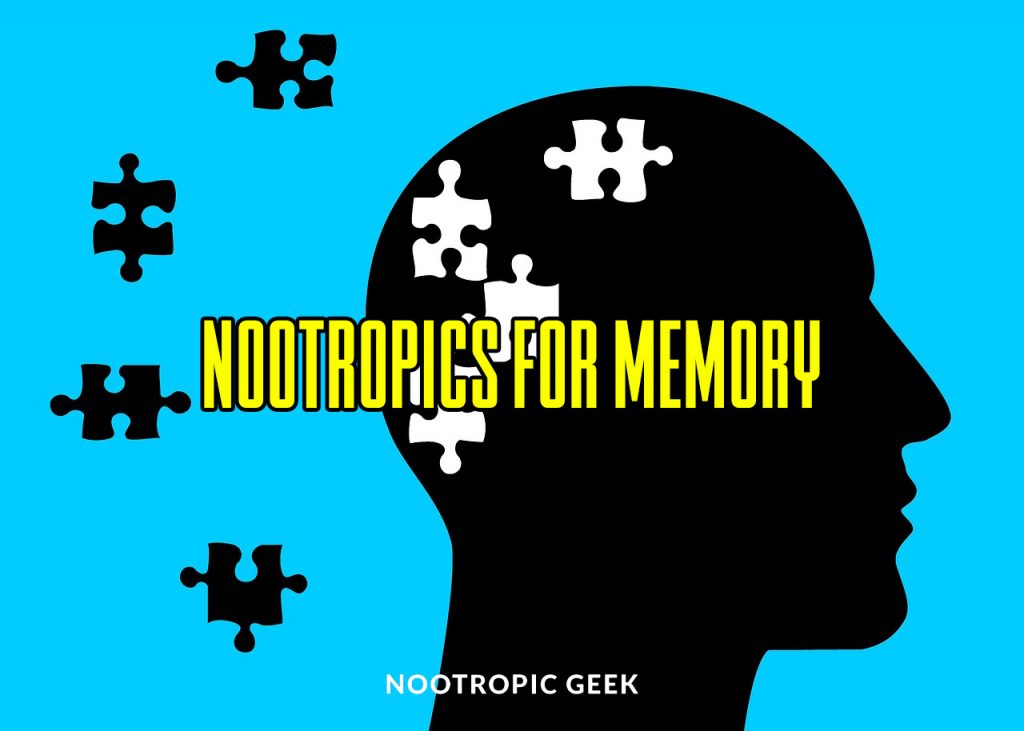 Summary: Nootropics for Memory
Over time memory naturally diminishes, although other factors may contribute to abnormal memory loss. Nootropics for memory may improve long-term, short-term, and working memory types through various brain bio-pathways, most notably the cholinergic (acetylcholine) pathways. Even so: hooman memory is inherently flawed because hoomans are flawed. C'est la vie. The nootropics I cover here include Bacopa monnieri, Citicoline, Phosphatidylserine, Ginkgo Biloba, Huperzine-A, Turmeric, and Racetams. For more awesome nootropic advice, hit the following link:
The Best Way to Achieve Quick, Clear Recall
Misplaced keys, forgotten appointments, leaving the house without pants — if this all sounds familiar, then I hate to tell you that you're probably a stoner. Either that or you may have memory issues. And, frankly, all of us have had memory issues from time to time. (I actually forgot that it's my cat's birthday today and, boy, am I in trouble.)
Yet, not all memory issues are necessarily memory-related. It could be that you have a hard time focusing and paying attention long enough in the first place to receive, let alone retain, any information at all. If that's the case, I recommend checking out my Nootropics for Attention article first before hitting up this post.
Are you paying attention now? Okay, good — now, we can focus on the central issue at hand: boosting your memory for better learning and remembering. Of course, there are certain behavioral techniques that work for bettering your memory capacity; yet, nootropics for memory may also help with the neurochemical pathways to memory consolidation, namely the cholinergic pathways to learning and memory.
Speak, Memory
While eyewitness testimonies play a major role in court cases, real and cinematic, the eyewitness testimony isn't exactly the most reliable form of evidence. It turns out that peoples' memories of certain events may be tainted by a number of factors, such as: the witness' mood and emotion at time of event, stress levels, physical limitations — e.g., poor vision. A person may be strongly convinced of what they saw or heard, yet reality holds a different story. What this tells us is that:
Memory isn't the most reliable document of history.
Emotions alter memories' contents. Then those emotionally altered memories deteriorate.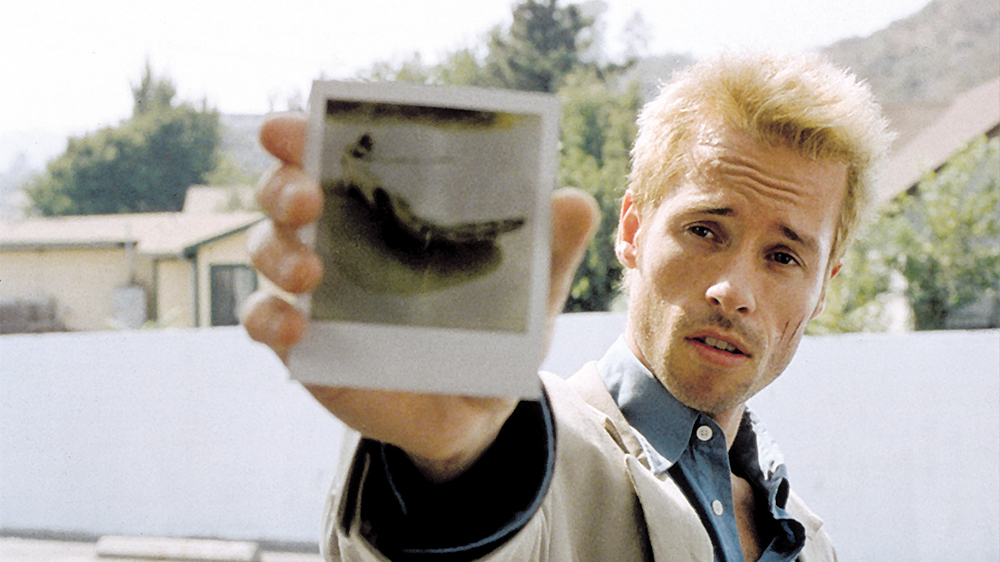 And I'm referring to memory in general — i.e., the memory of an average, healthy individual. What then can we expect from a person with poor memory, or age-related memory decline? After all, it's inevitable for the average, healthy individual to become the average, old brain-fart. (Funny enough, older eyewitnesses tend to be more confident in their observations, despite their increased likelihood of poor memory.) What's the difference between age-related memory loss vs. abnormally poor memory? And what may help improve your memory — at least enough for you to remember where you put the damn keys?
Because memory is such a fundamental component of cognition, pinpointing the exact pathway to memory loss may vary from person-to-person. Could be a traumatic brain injury, or it could simply be a common deficiency in B vitamins. However, if we're talking nootropics for memory, more often than not we're talking: acetylcholine — the neurotransmitter often associated with memory, learning, and general cognition.
Acetylcholine depletion or deactivation strongly correlates to memory loss — or amnesia — as well as various other manifestations of cognitive decline.
By promoting the brain's cholinergic pathways, nootropics may improve your ability to process, retain, and recall important bits of information. But before diving into the different types of nootropic brain boosting pathways, let's first explore the different types of memory.
The Different Types of Memory
Simply put, we map the memorization process as the conversion process from short-term information intake to long-term storage to the later expression of said information. An effective memory involves an attention span that's observant enough to intake information in the first place, as well as the ability to later recall the same information at will. Many unconscious aspects of memory also come into play, such as contextual information (where am I?) stored by the hippocampus (the brain's primary memory center). Typically, nootropics for memory focus on the more conscious expressions of memory, such as those involved in test-taking and acquiring new skills.
With that, cognitive enhancement generally focuses on three types of memory, including:
Long-Term Memory
A vast storage of information and knowledge, a seemingly infinite record of past events. When people think of "memory" they typically think of long-term memory, which involves information held for days, years, decades at a time — such as remembered relationships (That's my childhood friend Pete!) and profound life events (I'll never forget my first smooch!). Yet, while long-term memory carries a "permanent" aspect to it, long-term memories aren't flawless and may consciously or unconsciously shape to new life events.
Short-Term Memory
The distinction between long-term memory and short-term memory is a matter of duration and capacity. Short-term memory not only possesses a shorter duration — or quicker decay — than long-term memory but has a smaller capacity — or limit in items remembered — as well. Meaning that you can only remember so many things for so long with short-term memory, such as a phone number (which is why we reiterate a newly learned phone number again and again to reset the short-term "memory clock"). Short-term memory temporarily holds information in a highly accessible state, until it leaves to make room for the next short-term memory.
Working Memory
As an attention-demanding aspect of short-term memory, working memory is temporarily used to plan and carry out a behavior or action, such as solving a math problem or baking a cake. You may use the concept of working memory to improve your writing and verbal expression. As proof of this, rewrite the previous sentence with "To improve your writing…" at the start, saving "you may use the concept of…" for the sentence's conclusion. Notice how the rewritten sentence places a greater tax on your working memory?
What's more, you may use nootropics to improve your long-term, short-term, and working memory.
The Nootropic Memory Protection Plan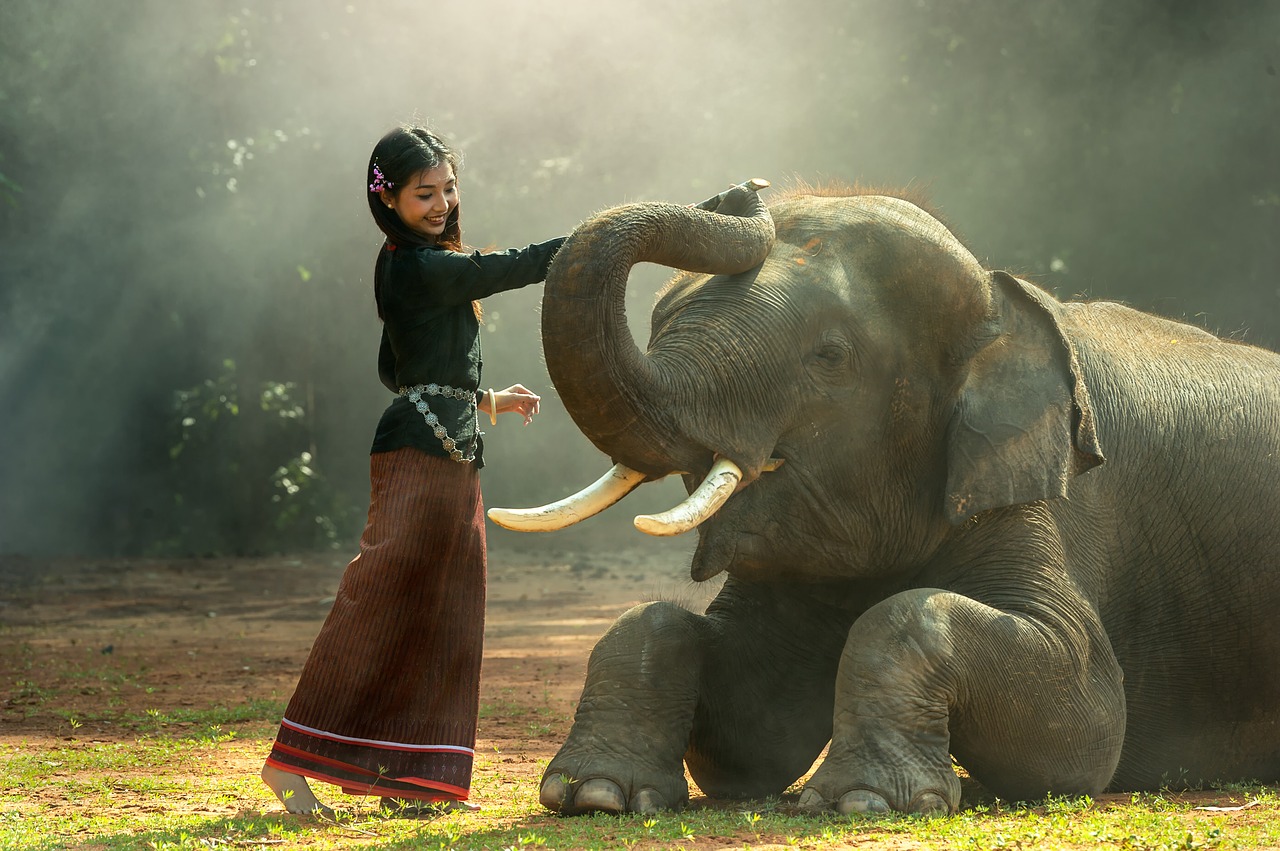 Nootropics don't retrieve forgotten memories. Instead, they protect and polish the brain's memory and learning pathways, slowing down the inevitable age-related memory loss and perhaps even alleviating mild amnesia — or general forgetfulness. Nootropics keep the mind sharp and attentive, allowing for better information intake, while also keeping your memory associations better connected.
Often, when you remember something, your mind travels along various associations until the associative network of ideas eventually leads your thought process to whatever it is you were trying to remember. When acetylcholine (ACh) levels are low, the brain's cell-to-cell communication falters, theoretically creating roadblocks between your memory associations. Neural synapse strength decreases, leading to overall poor thinking and learning.
Nootropics may assist with the brain's cholinergic processes by:
Supplying raw choline – nootropic choline donors supply the base material for acetylcholine (and phosphatidylcholine) synthesis.
Inhibiting ACh breakdown – some nootropics may help reduce overactive acetylcholinesterase, the enzyme responsible for ACh breakdown.
Promoting ACh receptor sensitivity – when ACh levels are fine, yet ACh expression is low, odds are the problem lies with ACh receptors. Some nootropics are believed to enhance ACh receptor activity for better ACh expression.
As I mentioned earlier, the acetylcholine pathways isn't the only pathway involved in memory and learning. Vitamin B12 deficiency is a common villain in memory loss, particularly for older folk and vegans. However, for recreational and therapeutic memory enhancement, focusing on the brain's cholinergic systems seems to be the best starting point (and, really, just a good idea in general).
Benefits of Nootropics for Memory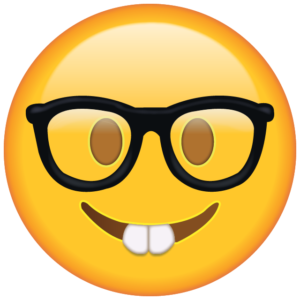 Aside from the obvious benefit — nootropics for memory benefit memory — supplementing natural cognitive enhancers may help boost memory in a way that:
Increases focus on a task.
Enhances info recall (say, for a test).
Improves cognitive longevity.
Reduces learning effort.
Sharpens mental acuity and performance.
With the right mix of nootropics, you may increase all memory types: long-term, short-term, and working — effectively decreasing all the worries and stressful hiccups that accompany poor memory. And if you're wondering now what are the right nootropics?? then wonder no more. Here they be:
Nootropics for Memory
Bacopa Monnieri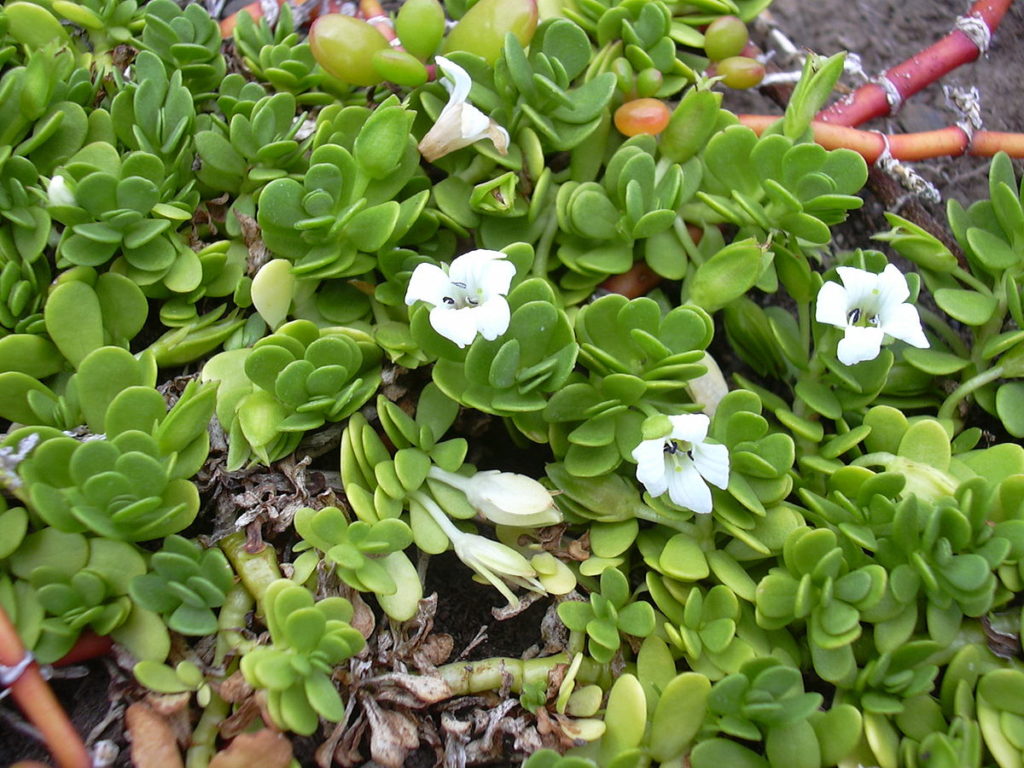 While my academic days are behind me (for now), I am, as the Nootropic Geek, a STUDENT of LIFE. Which is why Bacopa monnieri, perhaps the premier student's herb, remains one of my all-time favorite natural nootropics. Student performance relies on good memory, learning, and stress management — and guess what: Bacopa monnieri helps with memory, learning, and stress management.
However, with regards to Bacopa's effects on memory, two studies in particular stand out to me as representative of Bacopa's potential:
Study – double-blind, placebo-controlled study design in which human subjects received 300 mg Bacopa and neuropsychological testing for measures on visual information processing, learning rate and memory consolidation, and state anxiety. The researchers concluded that Bacopa may improve higher order cognitive processes "such as learning and memory."
Study – another double-blind, placebo-controlled study with 300 to 450 mg Bacopa administrations, observing the herb's effects on "the retention of new information" — i.e., newly learned info — which was significantly improved by Bacopa supplementation.
Despite certain conflicting points regarding exactly how Bacopa affects memory and learning, this herb possesses undeniable nootropic promise with some evidence suggesting Bacopa works by enhancing the brain's antioxidant capacity, other evidence finding reduced amyloid plaques in the brain with Bacopa. However, the most exciting finding (via rat research) suggests Bacopa aids memory and cognition by inhibiting acetylcholinesterase, thereby boosting the brain's acetylcholine activity.
Citicoline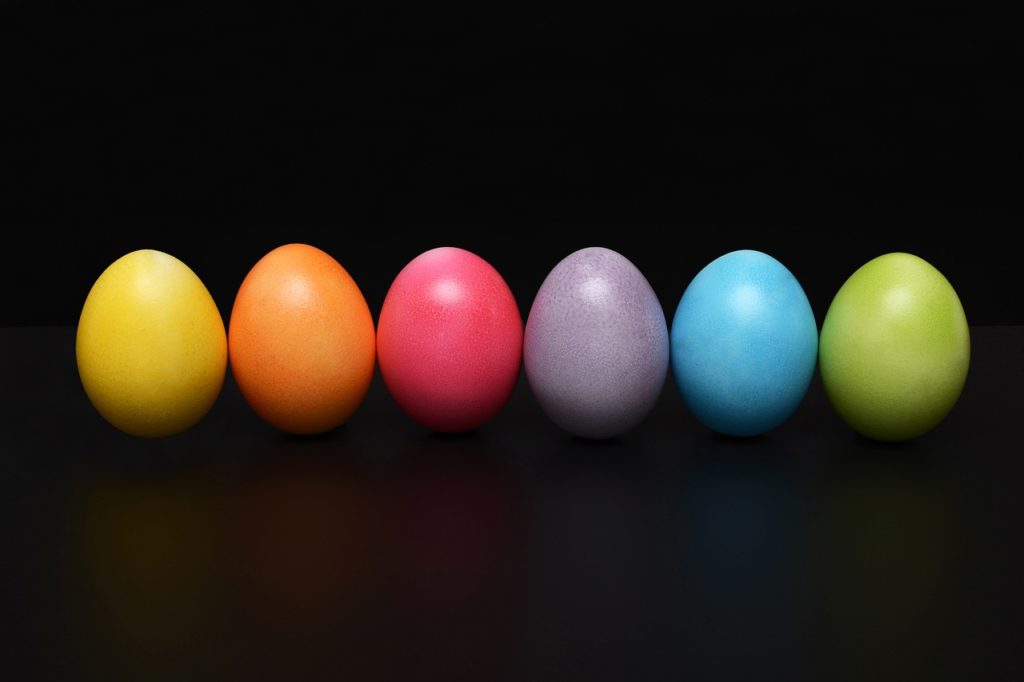 Citicoline is first and foremost a choline donor — at least in the eyes of most nootropic enthusiasts. It's in the name after all: citicoline. As such, citicoline supplies raw choline precursor for acetylcholine and phosphatidylcholine synthesis, supporting healthy neurotransmissions and brain cell membranes.
What then does the citi- part of citicoline refer to?
Well, cytidine, of course, ya big goof.
Cytidine is a precursor compound to uridine, a brain energizing compound that pairs with citicoline's choline for variety of brain boosting effects. In fact, it's this two-fer-one mix of nootropic compounds that makes citicoline a powerhouse nootropic option, promoting various aspects of cognition from brain energy to focus to, yes, memory. In fact, one study in particular found citicoline to improve memory recall, word recall, immediate recall, and delayed recall when supplemented daily for four weeks. However, while it's not the only cholinergic nootropic (see the sidebar immediately below), citicoline is certainly my preferred source of nootropic choline.
Few natural nootropics, if any, beat this compound in terms of sheer brainpower.
Citicoline vs. Alpha-GPC vs. Choline
Some "Best Nootropics for Memory" lists include citicoline. Others include alpha-GPC. (If any list includes choline bitartrate, please print the list and throw it away because it's garbage.) As a choline source, alpha-GPC works best, supplying the densest source of nootropic choline per serving. However, as a nootropic, citicoline is the preferred option for its two-fer-one mix of choline and cytidine, achieving the cholinergic benefits of choline as well as the brain energy boosts of uridine (the conversion product of cytidine). Nine times out of ten, I choose citicoline over alpha-GPC. And never do I choose choline bitartrate, if I don't have to: it simply doesn't work for brain health or cognition. More on Choline.
Phosphatidylserine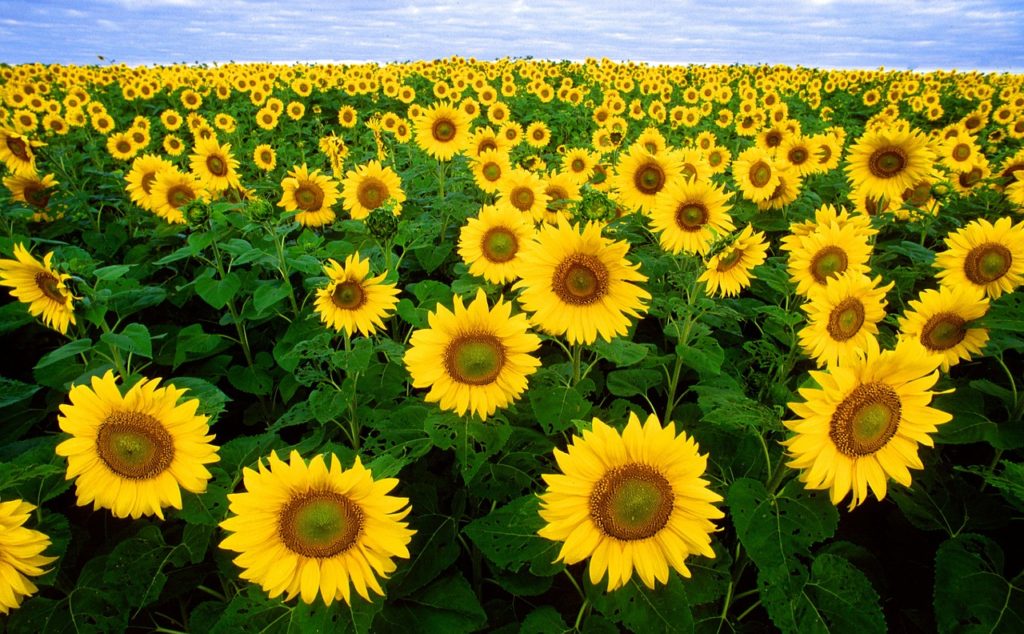 Phosphatidylserine is a key phospholipid unit in cell membranes, working as a sort of "coating" for brain cells that helps regulate information transfer between neurons. It's an awesome brain health compound but there's one major problem with it: PS diminishes with age in a way that mirrors age-related cognitive decline. And without healthy phospholipid levels, the brain falters and memory misfires — essentially, the brain farts more.
This is why PS supplementation is an awesome option for memory maintenance and restoration. I consider it one of my most important daily nootropics, even though I've yet to experience significant age-related cognitive decline. Of course, with that in mind, PS' observed memory benefits largely pertain to elderly populations, as evidenced by this study:
Study – In this study, 100 mg or 300 mg daily PS dosages (or placebo) were administered to 78 elderly adults between the ages of 50 and 60 who were diagnosed with mild cognitive impairment. Researchers found that among the subjects who scored low on memory and cognition tests, PS supplementation significantly improved test performance. Based on their findings, the researchers concluded that PS supplements may improve memory function in elderly people with memory issues.
So, what does this mean for the average, healthy user? It's hard to say — however, with so much promising research backing PS up, I find it almost inadvisable to sleep on this guy. Even athletes may benefit by PS' potential ergogenic benefits. All-in-all, PS is a great nootropic for memory and cognitive longevity — a better to take it now before you require it later nootropic.
Ginkgo Biloba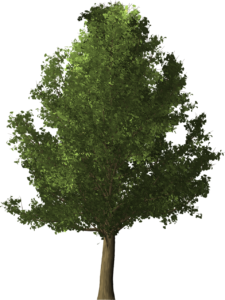 Short-term memory. Long-term memory. Working memory. Word on the street, Ginkgo Biloba boosts all sorts of types of memories, in addition to the ancient herb's well-documented benefits on circulation. What's particularly cool about this nootropic botanical is its age: potentially dating back to the days of dinosaurs, Ginkgo has a rich, ongoing history in traditional medicine circles, with an overwhelming amount of anecdotal evidence on its behalf that modern science is trailing to keep up.
On the memory end, modern science has suggested Ginkgo biloba to improve:
Short-Term Memory – ginkgo supplementation showed improvement on "short-term visual memory" on subjects aged 55 to 66. (study)
Long-Term Memory – in a test on cognition, mood, and attention, ginkgo demonstrated significant improvement on long-term memory for adults aged 55 to 79. (study)
Working Memory – in only two days of supplementation, ginkgo extract was effective at enhancing memory, namely working memory, among volunteers aged 30 to 59. (study)
Ginkgo biloba has a reputation as an "elderly memory" booster. And, in all fairness, the research does seem to indicate that older users may enjoy ginkgo's benefits more so than the younger doods and doodettes. However, ginkgo still works for younger, healthy nootropic enthusiasts, seeming to improve both memory and attention measures.
Huperzine-A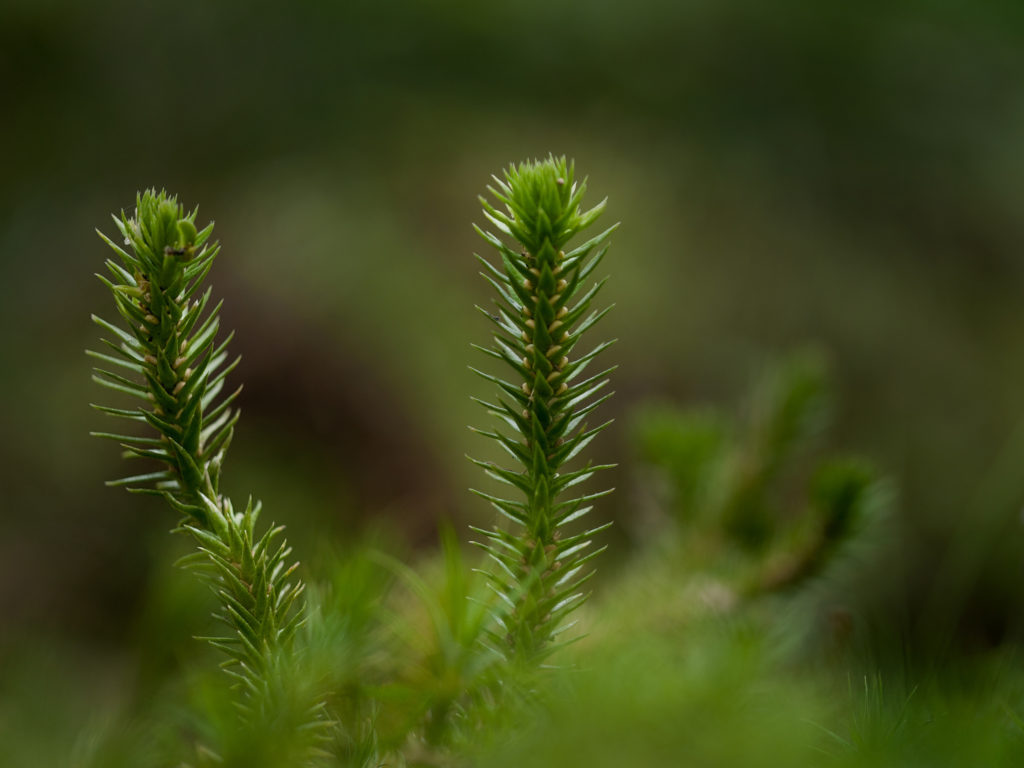 Synthetically sourced from Chinese Club Moss (most commonly: Huperzia serrata), Huperzine-A is an oxymoron nootropic, possessing the legally grey definition of natural synthetic. Essentially, huperzine-A is a naturally occurring alkaloid that requires synthetic extract to achieve its nootropic cholinergic brain benefits. In most countries, huperzine-A is legal, sold in various popular nootropic brain health stacks — in some areas it's barred by prescription. Either way, hup-A seems to significantly reduce memory breakdown by inhibiting acetylcholinesterase.
Two studies seem to indicate that hup-A may possess memory benefits for both the young and elderly:
Study – this double-blind, placebo-controlled study performed on middle and junior school aged adolescents found that "Hup capsules enhance the memory and learning performance of adolescent students" — namely on the subject of language.
Study – another double-blind, placebo controlled study performed on patients with cognitive deterioration found: "About 58% of patients treated with Hup showed improvements in their memory, cognitive, and behavioral functions" as compared to placebo.
What's particularly cool about hup-A is how little you need to achieve its memory benefits, with most dosage options ranging from 50 mcg to 200 mcg. However, take note: Huperzine-A is not the same as Huperzia serrata, the plant source of hup-A. Some supplement manufacturers try to sell the plant powder while claiming hup-A benefits. And, well, hup-A just doesn't work that way.
Turmeric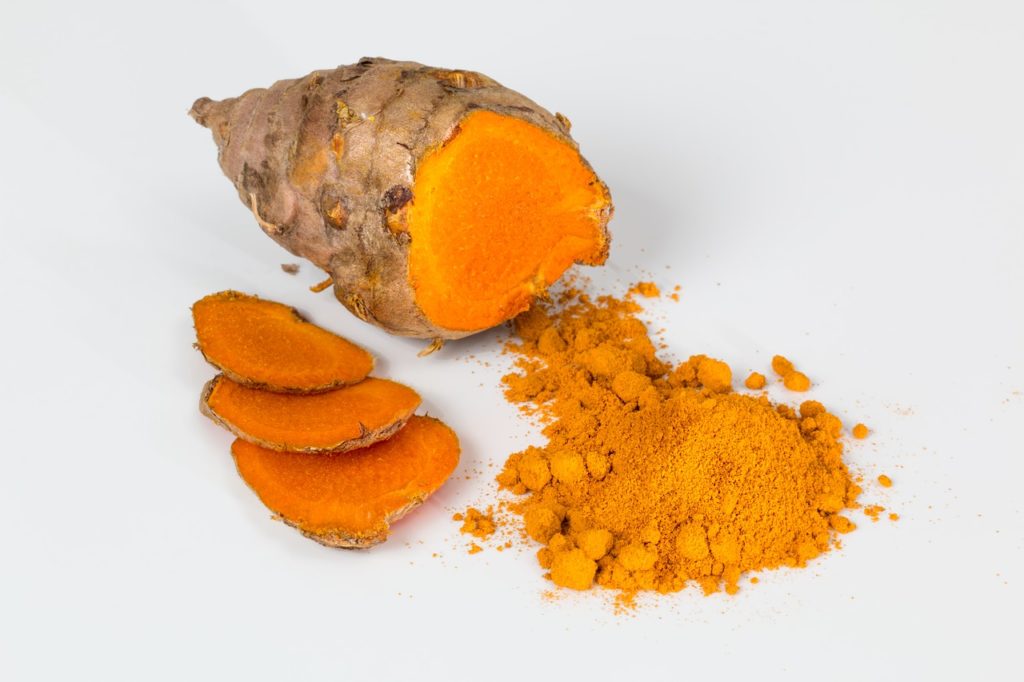 Viewed by many as a sort of superfood, turmeric possesses plenty of antioxidant, anti-aging benefits. But does it genuinely qualify as a nootropic — i.e., a cognitive enhancer? That's a fairly bold claim. At bare minimum, turmeric is great for brain health, particularly among older communities, for the root's spicy, bio-active curcumin — a compound believed to reduce neurodamaging free radicals, limit brain inflammation, and fight amyloid plaque build up.
In animal models, curcumin has been suggested to accomplish the following:
Of course, human physiology differs greatly from lab rats and mice. Yet, the positive anecdotal and clinical research surrounding curcumin curry consumption and elderly health warrants the dietary addition of turmeric — and black pepper! (Due to curcumin's poor bio-availability, the combination of turmeric and black pepper, an absorption enhancer, is practically necessary for curcumin to work.)
What About Racetams?
With roughly 19 different compounds sharing the name "racetam", these synthetic nootropics are surrounded by an overwhelming amount of speculation and false claims. To be honest, I don't think anyone's fully figured these bad boys out, even though everyone claims they enhance cognition, focus, memory, and so on. Having said that, one study stands out here: "Profound effects of combining choline and piracetam on memory enhancement and cholinergic function in aged rats." Yes, it's a rat study. No, it doesn't qualify as "clinical" research. But it does seem to lend weight to the piracetam + citicoline (or alpha-GPC) memory enhancement combo. However, if you want a more pronounced "psychostimulatory" effect comparable to piracetam, I suggest Noopept — a racetam-like compound with a little more umph. More on Racetams.
Best Nootropic Supplements for Memory
Certain nootropics may help alleviate memory breakdown. But memory is complex, which is why you'll need a complex nootropic stack to cover as many bases on memory loss as you can. Stacking all of the nootropic ingredients listed above may help — and, fortunately, there are certain awesome nootropic brain health supplements that supply such memory boosters and more. And, even more fortunately, I've compiled a short list of super awesome nootropic brain health supplements that just might do the job for you. Here they be:
Mind Lab Pro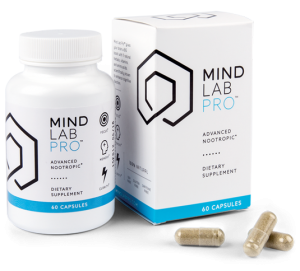 Of the ingredients listed above, Mind Lab Pro supplies three: Bacopa monnieri (9 bio-actives extract), Citicoline (as Cognizin®), and Phosphatidylserine (as Sharp-PS® Green) — in addition to a number of other impressive brain boosters that may also assist with memory through direct and indirect cognitive pathways.
Combined, these ingredients may assist with memory by increasing the brain's cholinergic status and enhancing cell-to-cell communication. Not to mention that citicoline's ATP energy boosts may increase the brain's neuroplasticity and self-maintenance capacity. The result: better brain fuel for better memory storage.
What's more, Mind Lab Pro's brain boosts not only potentially help with long-term memory consolidation but improve immediate cognitive processes, such as mood and motivation, making it particularly useful for the academic and competitive performer.
Want some? Buy Mind Lab Pro here.
Read my in-depth review on Mind Lab Pro.
Performance Lab Mind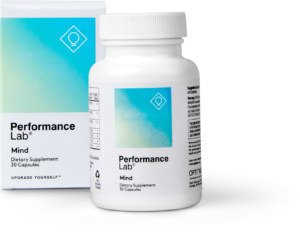 Performance Lab Mind essentially acts as a simplified, condensed version of Mind Lab Pro, sharing four of the same ingredients found in MLP: Citicoline (as Cognizin®), Phosphatidylserine (as Sharp-PS® Green), N-Acetyl L-Tyrosine, and Maritime Pine Bark Extract.
What's particularly impressive about Performance Lab Mind is how it's able to accomplish so much with so little. It assists with memory performance via citicoline and PS while boosting mood and motivation with NALT, and neuroregeneration with maritime pine bark (which may assist with memory through indirect, neuroprotective pathways). Much of this is thanks to the quality of Performance Lab Mind, which cuts no corners in terms of ingredient potency and bio-availability.
And due to the shortened simplicity of this stack, Performance Lab Mind works well as a stackable option with other specialized brain health stacks.
Want some? Buy Performance Lab Mind here.
Read my in-depth review on Performance Lab Mind.
Conclusion
Nootropics may help with memory. I'm obviously a big fan of the nootropic pathway to better memory. However, they're not the only trick to memory enhancement. Memory, focus, task execution — nootropics may sharpen the pathways to better cognition, yet taking care to keep those pathways unclogged in the first place is important as well. Consider the average college experience, one that involves minimal sleep and maximal booze. That right there is a fantastic recipe for non-age-related memory loss.
My only finger-wagging, nannying point I'll make in this post: get better sleep. That alone will do wonders for your memory. Then look into nootropics, which will accomplish even more wonderful wonders for your brainpower. Then… I don't know. Do whatever you want. Read a book, or something.
My time with you here is DONE.
Read my Best Pre-Made Nootropic Supplements list here.