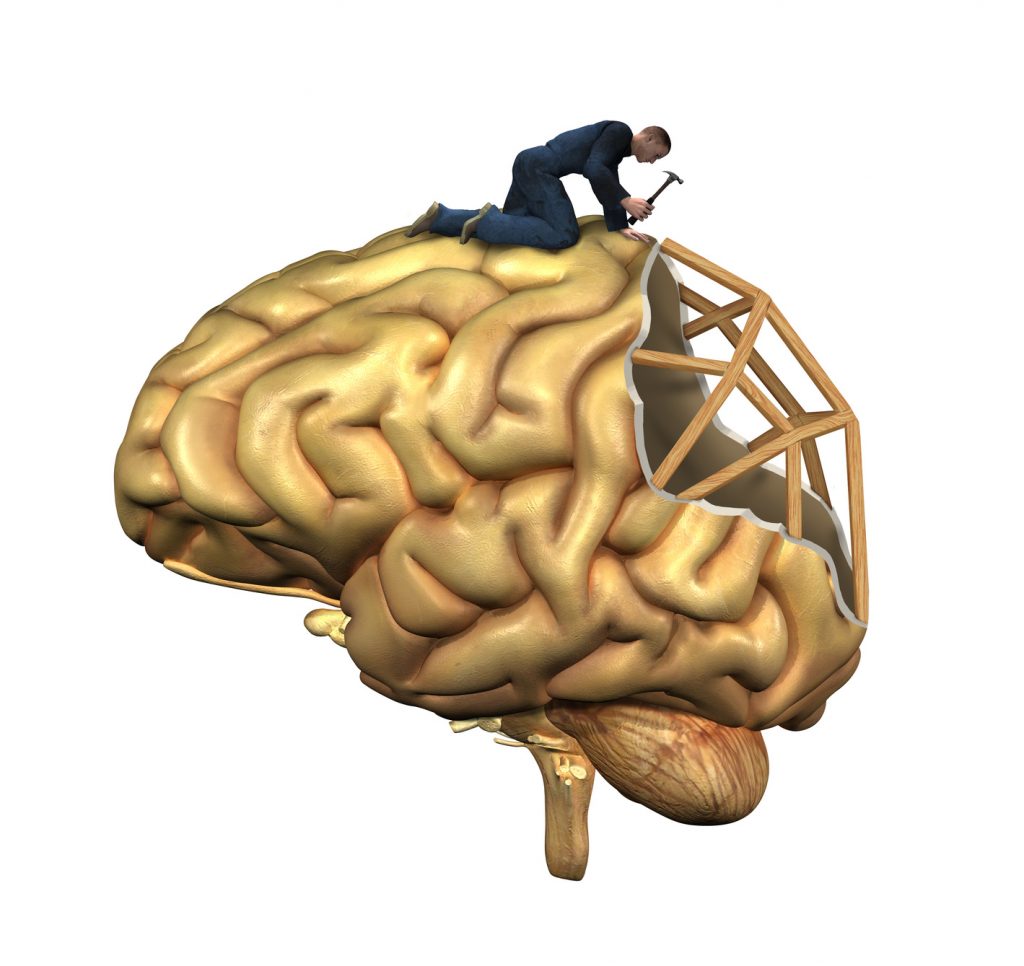 Are you like me?
Are you fascinated with SHROOMS?
Not those kind of 'shrooms, you degenerate. No, I am talking about mushrooms as foods and as medicinal herbs.
Well, in this review were going to tell you about the only mushroom in the known universe with brain-boosting nootropic activity: Lion's Mane.
Lion's Mane is an emerging nootropic, even though it's been around for centuries. I like it because, beyond my geeking-out over 'shrooms in general, Lion's Mane is one of the most promising natural ways to raise nerve growth factor — which in turn promotes plasticity, regeneration and more.
Let's dig in.
TL/DNR
: Lion's Mane active nootropic hericenones and erinacines signal for the brain to produce nerve growth factor, which in turn drives a wide array of brain-building and
neuroprotective
activities including brain cell regeneration and formation of myelin sheaths around nerves. These bioactivities seem to enhance both short-term brainpower and long-range brain health.
How Lion's Mane Mushroom is Supposed to Work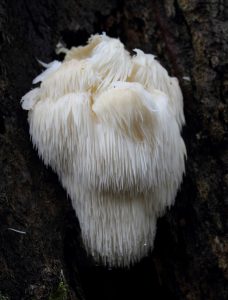 In terms of human consumption, Lion's Mane Mushroom (also known as Yamabushitake mushroom or Hericium erinaceus) has been around for a long time: Thousands of years.
In Asia, Lion's Mane is a popular mushroom to use in cuisine, prized for its firm, meaty texture and taste that has been described as mildly seafood-like, evoking flavor notes of shrimp and lobster. (I say om freakin' nom, yaknowhatimsayin'???)
Equally important, Lion's Mane is cornerstone herb in Traditional Chinese Medicine, which I find intriguing because ancient TCM wisdom always seems to be ahead of the curve when it comes to the healing and therapeutic benefits of medicinal mushrooms.
Today, Lion's Mane mushroom is an emerging and unusual fungi nootropic backed by decent animal research in a couple of interesting human studies.
I think this 'shroom is poised for a breakout. Don't be surprised if a study in the near future validates what many suspect about Lion's Mane… it could have massive nootropic potential.
Active Nootropic Ingredients: Hericenones and erinacines. Maybe amyloban, too.
One of the reasons I say Lion's Mane is emerging is because science hasn't yet figured out exactly which compounds in the 'shroom are responsible for its nootropic benefits. Most seem to suggest hericenones and erinacines are the main active ingredients for brain regeneration. There's a buzz that amylobans might help with amyloid plaques that cause Alzheimer's, but that evidence is too early for my liking. I still advise taking full spectrum lion's mane extract all the same, just in case those amylobans are legit.
So how does lion's mane work for the brain?
As a nootropic, it seems to be largely driven by one key bio activity:
Lion's mane mushroom boosts nerve growth factor
Nerve growth factor is a big deal. 
And yes, it sounds like what it is. Belonging to a class of brain-crucial proteins called neurotrophins, NGF is the quintessential nervous system growth factor, helping with brain repair, maintenance and regeneration.
In particular, nerve growth factor is noted for:
Signaling stem cells to develop into neurons
Regulating plasticity in the brain's hippocampus
Helping with plasticity; the organization of brain cell
In other words, nerve growth factor is an awesome brain-builder, suggested by some researchers to be essential for hippocampal plasticity and learning.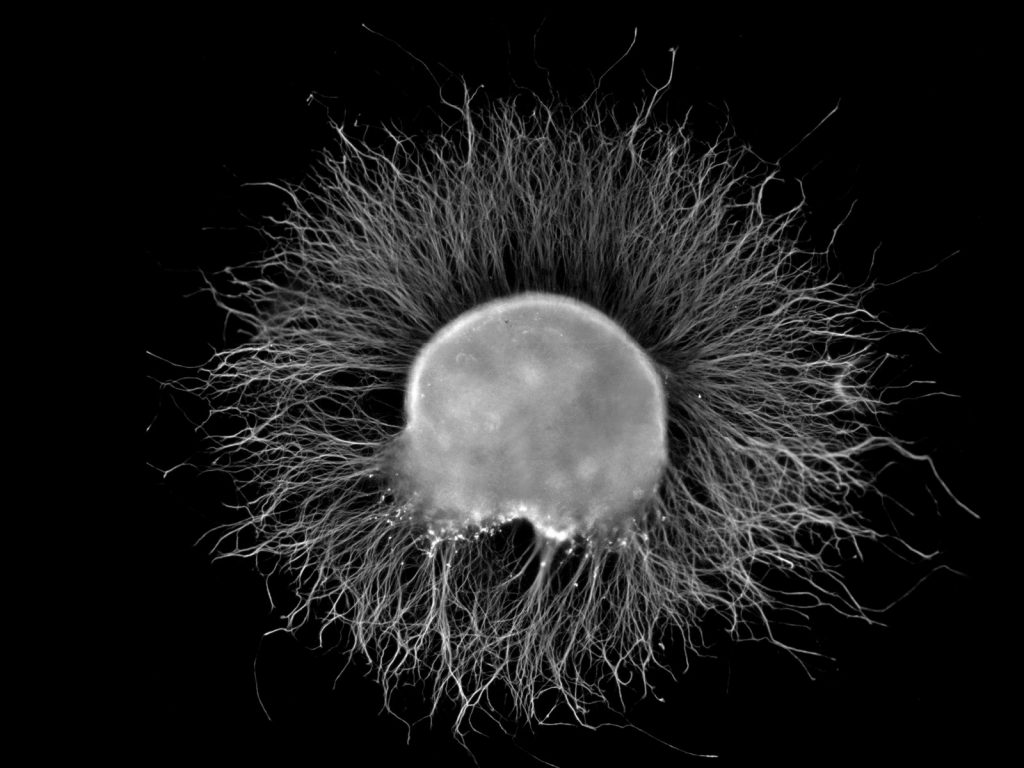 The Big Problem with Nerve Growth Factor
(why is there always a big problem? Why can it just be "no problem"?)
Nerve growth factor appears to decline with age
It probably comes as no surprise that nerve growth factor declines with age.
Along those same lines, diminished levels of nerve growth factor seem to be linked to an increased risk for Alzheimer's, along with increasingly cruddy cognitive performance overall.
Animal research suggests more immediate impact of low nerve growth factor – in one study researchers discovered that forcing mice into a nerve growth factor deprived state was associated with impaired short-term memory and visual memory.
Lion's Mane Mushroom Nerve Building Properties
We call Hericium erinaceus a "brain builder"; it might be more accurate to call it a neural regenerator. Animal research has suggested that lion's mane supplementation appears to:
Accelerate healing of nerves and enhance neural regeneration
Accelerate formation and completion of myelin sheaths around nerve cells
To me, research like this seems to elevate lion's mane as a helpful nootropic that improves function of nerves in your brain and throughout your entire nervous system.
Geeking Out on Shrooms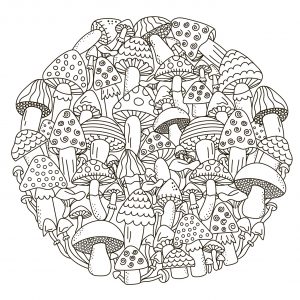 I just gotta go off on mushrooms for a minute here to illustrate why I am so fascinated with lion's mane.
Mushrooms, pound for pound, are among the most potent and promising natural herbs for health applications.
And what's really crazy is, humans are seem to know this for thousands of years, when you consider mushrooms place in traditional Chinese medicine practices, as well as in tribal rituals in the Americas.
Think about it for a second: there are over 2000 different varieties of mushrooms in the world.
And as of now only one has been identified as a brain-booster: Lion's mane mushroom.
This blows my mind.
Considering the importance of mushrooms in modern research for their influence on immune function, and the unique active compounds they supply, this to me presents lions mane mushroom is a really novel and unique kind of nootropic. It's a sexy ingredient, and some of the research suggests that just might work.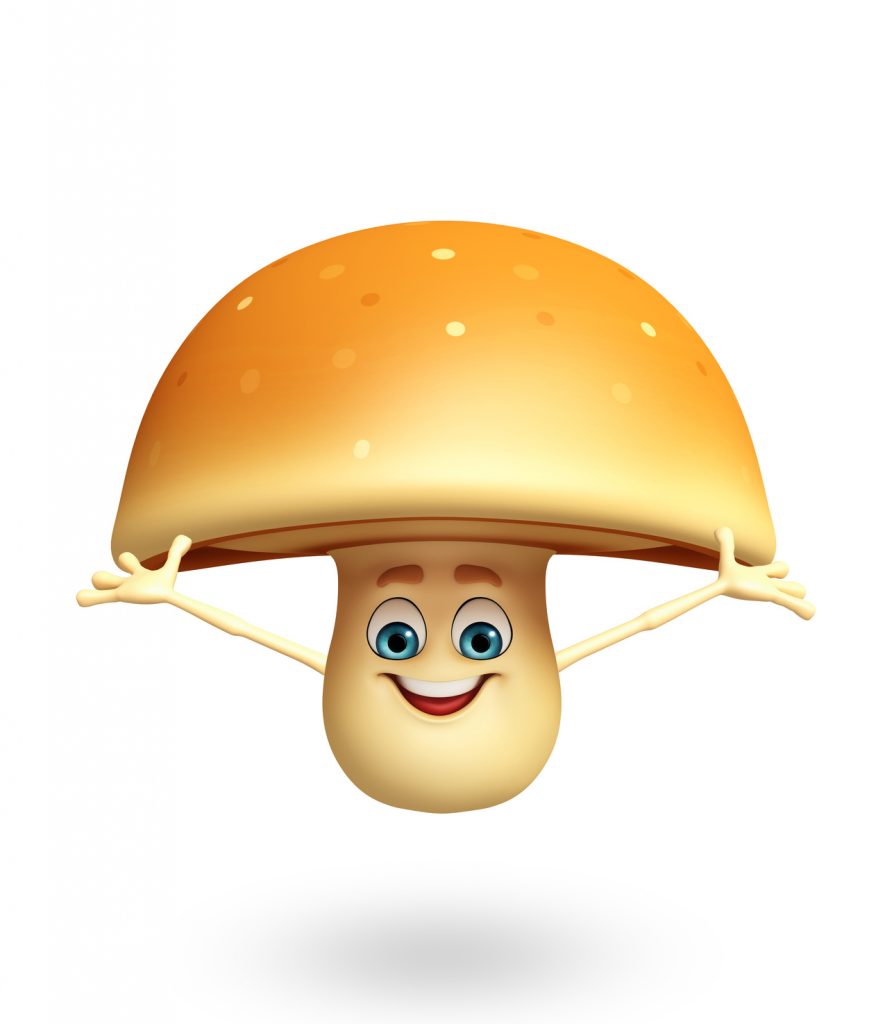 Lion's Mane Benefits
Supplement makers claim that Hericium erinaceus is helpful for memory, mood, concentration, and overall brain health. It seems to be positioned as a brain-building nootropic, for structural support, neurogenesis and neuroplasticity.
If you ask me, these supplement makers are mostly on point. Lion Mane mushroom research on a whole seems to focus on benefits for age-related brain problems, including brain degeneration. It seems to speed up the processes that rebuild and connect brain cells, which clearly has tremendous potential for whole brain health. And when the brain is healthy, performance seems to improve, as some reviews of lion's mane products suggest.
Let's see what the researchers have to say.
Researchers Suggest that Lion's Mane Mushroom Might:
Improve concentration, anxiety and depression
Researchers gave study subjects lion's mane hidden inside cookies, instead of your usual capsules or pills. They must have been pretty delicious to hide the taste of mushroom. This study focused on women around the age of 40 experiencing a broad range of symptoms like depression, anxiety, sleeplessness, irritability, and some menopause symptoms. After four weeks of supplementation, researchers reported that the lion's mane seemed to improve concentration ability while reducing symptoms of anxiety and depression.
Clear age-related brain fog
This study tested how lion's mane might help people between the ages of 50 and 80 who were experiencing some form of mild age-related cognitive decline. Researchers gave these study subjects 750 mg of lion's mane every day (or a placebo) for a span of 16 weeks. At the study's conclusion, researchers reported that the cognitive testing performed throughout revealed lion's mane appeared to enhance overall cognitive performance scores. Interestingly, these enhancements disappeared when subjects were tested again for weeks after stopping supplementation.
Why a Nerve-Growth Factor (NGF) Supplement?
This is the exciting part to me. You can't just supplement nerve growth factor, because nerve growth factor cannot cross the blood brain barrier.
That means the only other effective nootropic strategy is to try and enhance your own natural production of nerve growth factor.
Nootropics that can potentially do this are few and far between, but among them, I think lion's mane probably has the greatest NGF-boosting potential of all.
How to Take Lion's Mane Mushroom
In the most promising human clinical trial, study subjects took lion's mane at a dosage of 250 mg, three times per day.
In standalone supplements and nootropic stacks, the dosage tends to be lower, in the range of 500 mg per serving.
Dosage may sometimes be increased, which presents no issue as Lion's Mane appears to be overwhelmingly safe and well-tolerated.
Lion's Mane is available in powder form and liquid extract.
Since science hasn't pinpointed its active ingredients yet, I suggest buying products that present Lion's Mane as a full-spectrum extract, so you get everything that might be involved in its nootropic activity.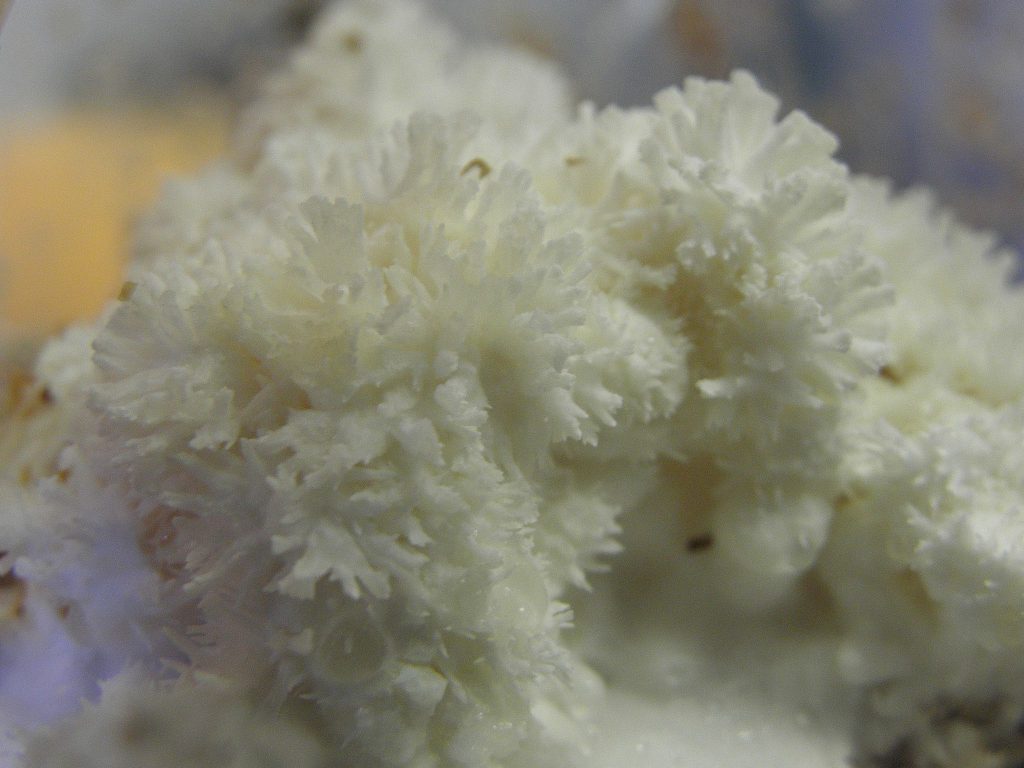 My Experiences with Lion's Mane Mushroom
I haven't gone crazy experimenting with lion's mane mushroom as a brain-performance-enhancer yet, because I regard it mostly as a nootropic for older populations, that is, over age 55 or so. The Geek ain't there yet.
BUT, a few years ago when I smashed my head on the pavement in a biking accident (wear a helmet, folks), I suffered a pretty bad concussion. For about a month I took lion's mane after hearing anecdotal stories about it helping with recovery from my brain injury.
To be honest that's really before I had researched lion's mane in depth; at the time I was just trying to take a variety of supplements that seemed like they might help my brain heal. Now that I've done a lot more research on this 'shroom, I would definitely take Lion's Mane again if I hit my head again or was feeling any lingering effects from my past brain injury.
I take Lion's Mane every day anyway by default, because it is part of my daily pre-made nootropic stack. In that context, I feel like it plays a role in overall brain structural support, but not something I necessarily feel. Still, I am happy to take it for longer-range brain health, especially given my concussion history. More on Nootropics for Concussion.
Is Lion's Mane Mushroom a Good Nootropic?
I say yes, but with the caveat that the human evidence is not that strong yet (keep an eye on it though, I predict more big Lion's Mane Mushroom research soon).
But, the animal research on Lion's Mane mushroom is profoundly compelling to The Geek, especially when it comes to accelerating nerve healing, protecting neurons, and stimulating the brain plasticity that is needed for sharp memory and learning ability… which all seem to tie back to Lion's Mane's one big bioactivity:
Lion's Mane Mushroom is a sexy Nerve Growth Factor (NGF) wildcard.
If you want to build your brain, and Lion's Mane Mushroom stimulates this fertilizer-like nerve growth factor within the brain, well… what kind of nootropic adventurer wouldn't want to take that?
So even though I haven't felt tangible benefits that I can attribute to lion's mane mushroom, I do think it works, and is a good one to buy (in a stack or standalone form) if you are creating a brain-building nootropic regimen or buying a product designed for the same.
Read my Best Nootropic Supplements to Buy in 2021 list here.
Best Nootropic Supplement with Lion's Mane Mushroom
For many nootropic enthusiasts, standalone lion's mane mushroom seems a solid, stackable bet. After all, only so few premade nootropic supplements actually carry this stuff in serviceable amounts. However, of those so few stacks, there is one that particularly stands out as a great overall noot stack with a serviceable amount of full spectrum lion's mane mushroom. Here it is:
Mind Lab Pro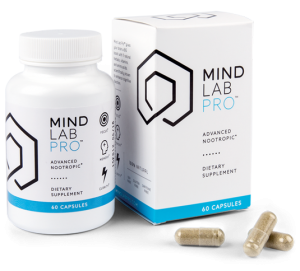 I like every ingredient in Mind Lab Pro. All of them are of exceptional. All are nootropic. And all work well together. But you know which ingredient Mind Lab Pro favors the most, judging by its dosages?
That's right: Lion's Mane Mushroom.
Investing a solid 500 mg of Plantcaps® capsule space on this shroomy guy, Mind Lab Pro possesses significant brain building and rebuilding potential. And this is in addition to other big-time brain builders, such as citicoline (as Cognizin®) and phosphatidylserine (as Sharp-PS®). Taken daily, Mind Lab Pro accomplishes Lion's Mane's brain benefits and then some.
Want some? Buy Mind Lab Pro here.