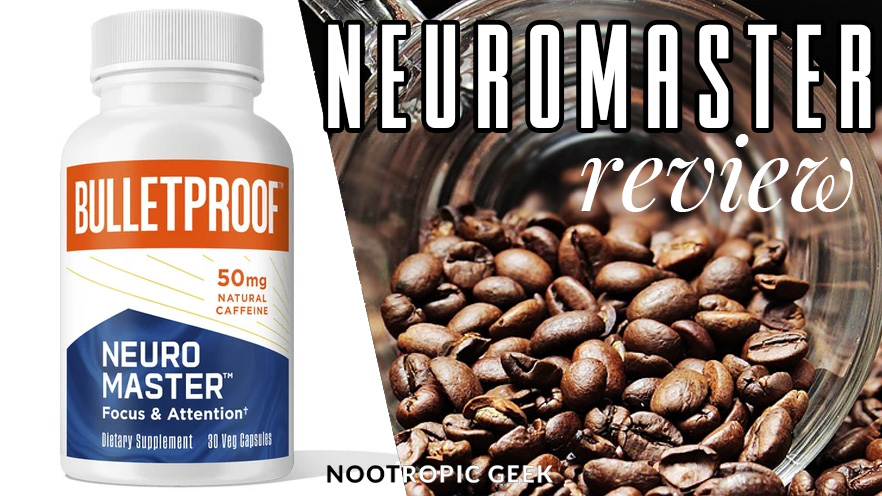 Neuromaster Review: Everyone familiar with nootropics is likely familiar with Bulletproof at this point. As one of the more recognizable brands, up there with Alpha BRAIN and Mind Lab Pro, Bulletproof has massively helped nootropics enter the mainstream, especially by pioneering the "bulletproof coffee" concept.
However, beyond the "bulletproof coffee" innovation, there isn't much that excites me about this brand. And Neuromaster certainly hasn't helped improved things for me here.
Claiming to boost memory, attention, focus, and "neuron creation," does Neuromaster deliver on its promises? Or nah? In this review, I'm spilling all the (coffee) beans on this memory supplement. All you need to do is read it!
Neuromaster Review Summary
Waste of money. While it's not exactly the worst nootropic formula, considering that these ingredients make sense in theory, they're not enough to deliver on the health benefit claims touted by Neuromaster. Likewise, they certainly don't warrant the high price tag. For a more comprehensive (and affordable) daily nootropic stack, one that more than marginally boosts memory, focus, attention, mood, etc., I recommend checking out my top ranked nootropic supplements here:
About Neuromaster
Manufactured by Bulletproof, Neuromaster is a "memory supplement" intended to boost memory (obviously), attention, focus, and neuron creation, which is also known as "synaptic plasticity."
NeuroFactor™: the first ingredient in this formula is a coffee bean extract.
Coffeeberry®: the second ingredient in this formula is… well, another coffee bean extract.
Granted, these "coffee bean extracts" might actually improve BDNF-related cognitive health, but I'm not convinced this formula is enough to deliver on all of its claims or needs to be priced as high as it is.
Neuromaster Ingredients

Ingredients
Amount Per Serving
NeuroFactor™ Whole Coffee Fruit Extract (Coffea arabica)
200mg
Coffeeberry® Energy Coffee Fruit Extract (Coffea arabica) [provides 50mg natural caffeine]
71mg
Serving Size: 1 Vegetable Capsule
Servings Per Container: 30
Other Ingredients: Rice flour, modified cellulose (vegetable capsule), rice concentrate, L-leucine
Directions: Take 1 capsule daily (in the morning).
Under the Nutritional Info on Neuromaster's web page, it says "NeuroMaster receives many of its brain boosting benefits from whole coffee fruit extract." Which is oddly worded considering that Neuromaster only has coffee fruit extract. Where as the other brain boosting benefits coming from?
Nonetheless, let's take a closer look at the ingredients:
Neuromaster Review: Ingredients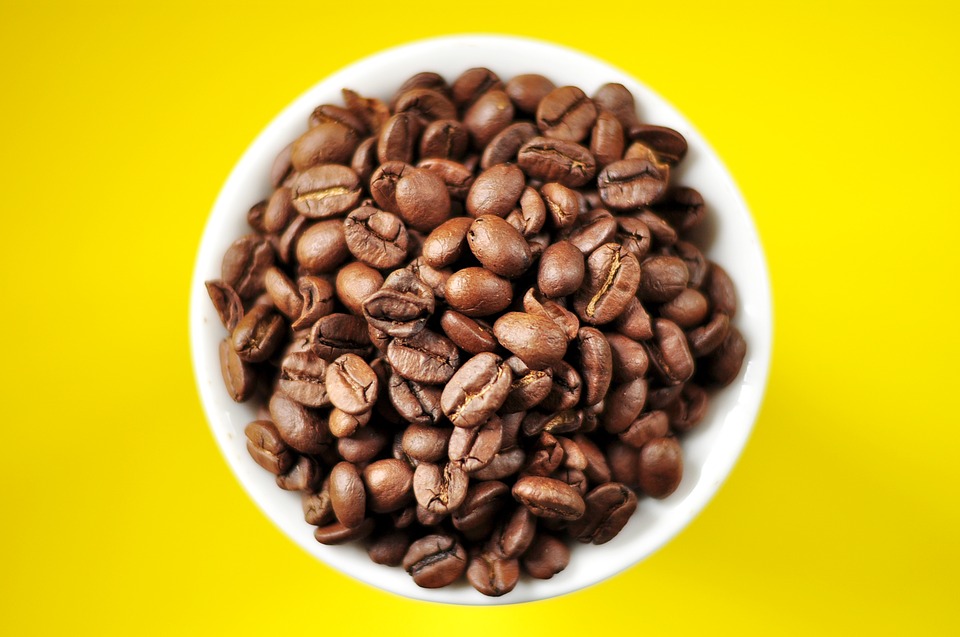 NeuroFactor™ Whole Coffee Fruit Extract: made by Futureceuticals, NeuroFactor is a branded whole coffee fruit extract typically known and taken for stimulating the activity of brain-derived neurotrophic factor (BDNF), a key neurotrophic factor involved in the growth and development of neurons. While there is a study that demonstrates a link between coffee extract and BDNF, the sample size of the study is fairly small. My feeling has always been that this ingredient is overhyped and likely cheap to manufacturer (we're doing with coffee beans here, after all), and so I'm not exactly amped that this is the primary ingredient in this two-ingredient formula.
Coffeeberry® Energy Coffee Fruit Extract: also by Futureceuticals, Coffeeberry is another branded whole coffee fruit extract, except the focus here is on coffee-sourced polyphenols, such as chlorogenic acid and trigonelline, as well as caffeine. Really, everything about this ingredient is quite vague, with exception to the caffeine content, which I suspect is the main draw here, giving this formula the feel-good cognitive illusion of "working." Read more on Caffeine here.
Neuromaster Review: My Thoughts
All in all, Neuromaster is a fairly mediocre nootropic supplement. That might sound a bit harsh, especially for a supplement coming from such a well-known brand as Bulletproof that's spearheaded by such a well-known figure as Dave Asprey. (I mean, love him or hate him, he's been on the Joe Rogan Podcast …so that's something.) However, whatever good information Asprey has provided sparingly in the past, he seems to get quite a bit wrong — and his enthusiastic promotion of modafinil is a bit strange.
But, hey, to each their own. I'm not reviewing Asprey here, I'm reviewing NeuroMaster.
And guess what: NeuroMaster also gets quite a bit wrong.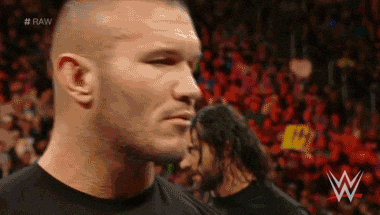 For one, the entire formula design is pretty unimpressive, as it solely relies on two poorly understood coffee bean extracts that I suspect are so heavily touted not because they work but because they're cheap and easy to manufacture. If that sounds overly cynical, I suggest doing further research on NeuroFactor and Coffeeberry then return to the wide sweeping health claims made by NeuroMaster.
For two, NeuroMaster is way overpriced. Again, this is strange considering we're not dealing with super premium ingredients here, let alone that many ingredients. You're altogether looking at 271mg (a low dosage) of coffee bean extract …which isn't entirely new to our systems anyways, given how coffee'd up we all are these days.
And so, all in all, I'm just not impressed by this formula. There are many, many, many more nootropic supplement options available to you (and at a more affordable price) if what you're looking for is better memory and focus, as well as heightened BDNF activity (the primary bio-benefit advertised here).
Read my Best Nootropics for BDNF list here.
Neuromaster Benefits
Despite supplying such a minimal formula, Neuromaster makes some big broad claims — though to be fair they're the type of generic health claims you'd find on virtually any nootropic supplement these days. Neuromaster's benefits target the following areas:
Brain Health
Memory & Focus
Healthy Aging
Certainly, NeuroFactor and Coffeeberry offer decent brain health advantages. However, to comprehensively elevate brain health, not to mention brain performance (memory, focus, etc.), you'll need a more comprehensive formula — and Neuromaster is far from comprehensive.
Read my Best Pre-Made Nootropic Stack to Buy in 2021 list here.
Neuromaster Side Effects
Certainly, any supplement that supplies caffeine warrants some caution, especially for those who are sensitive to stimulants. However, Neuromaster's caffeine content is fairly mild — the Supplement Facts show "50mg caffeine" per serving via Coffeeberry — so I wouldn't worry about any side effects here. Really, by the tone of this entire review, you've perhaps gathered by now that it'd be unwise to expect any major effects with Neuromaster, both positive or negative. So, with that in mind, my opinion is that Neuromaster is generally safe.
The Pros
Coffee beans do come with natural, healthy compounds for the brain, and I'm sure they're all present here in this formula… even if nothing else is.
The Cons
The formula is all-around unimpressive: poorly dosed, poorly designed, weak in many ways.
NeuroFactor and Coffeeberry make sense in theory, but the evidence still isn't quite there for them.
The price (see below) is outrageously high for such an otherwise meh brain booster.
Pricing
$55.95 for 30 capsules, a 30-day supply
$1.87 per serving
There are ways to buy Neuromaster to make it more affordable, namely the "Subscribe & Save" option that'll skim 10% off the total price (albeit while subscribing you to autoshipment). However, any way you spin it, Neuromaster is far too overpriced for what's essentially a mild dose of coffee bean extract.
Who Takes Neuromaster?
Taking a very simple general approach to brain health enhancement, Neuromaster seems to be targeting a general "everyone should take this!" audience. Though on their website, Bulletproof does point out how Neuromaster supports BDNF, which they mention declines with age. So there's a little suggestion that Neuromaster is intended for age-related cognitive decline.
Where to Buy It
You can buy Neuromaster directly through the online Bulletproof shop, as well as through Amazon.
Conclusion: Does Neuromaster Work?
Let's just say no. Sure, Neuromaster might technically work in marginally effective ways, but the far-too-simple formula and exceedingly high price make this an overall low value supplement that I wouldn't recommend. At this point, Bulletproof smartly marketed itself with its "bulletproof coffee" concept, and since then they've been milking their brand with fairly run-of-the-mill cheap-O products — and Neuromaster is the best example of this.
If you're still wanting to try NeuroFactor, there are other more affordable options that carry this ingredient. However, my recommendation is to seek a more comprehensive nootropic formula that does what NeuroFactor does (boost BDNF, memory, etc.) and then some. You can find such formulas in my best nootropic supplements list:
Read my Best Nootropic Supplements to Buy in 2021 list here.
Final Rating
Formulation Strategy

Brainpower Benefits

Brain Health Benefits

Transparency

Quality

Value