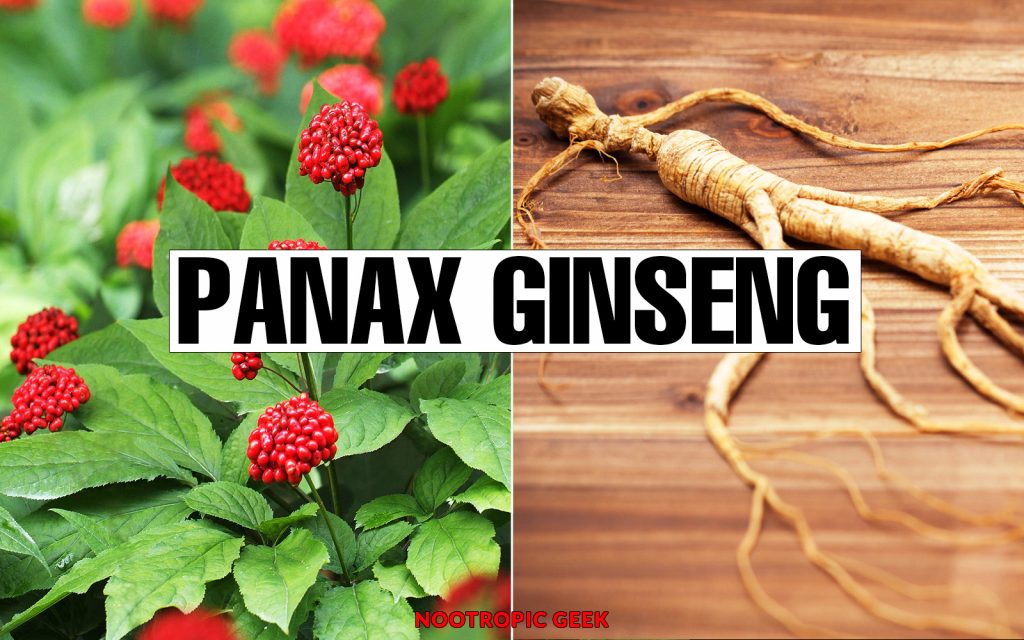 Summary: Panax Ginseng Review
Panax comes from the Greek word Pan ("all") and Axos ("medicine"), reflecting its deep, ancient value as a botanical cure-all. While it isn't literally a cure for everything, Panax Ginseng is an incredibly versatile adaptogen with a number of physical & mental benefits, including memory, mood, energy, & relaxation.
The Yin-Yang Adaptogen for Both Energy & Relaxation
A review on Panax Ginseng, one of the oldest therapeutic plants in eastern Asian, diving through millennia upon millennia of human history, is sort of ridiculous: Who the hell am I to qualify or disquality such a divine, perennial remedy?
Let me tell you who I am: I'm the Nootropic Geek.
And frankly, it doesn't matter how many years this plant has been on the market: It ain't legit until I review it. Although, let me be frank: Panax Ginseng is an awesome natural nootropic. This review is simply for official NG documentation.
How Panax Ginseng Is Supposed to Work
Panax Ginseng, otherwise known as Asian Ginseng, otherwise known as Chinese Ginseng, as Red Ginseng, as Korean Ginseng (not American Ginseng, that's a different species), occasionally referred to as "Man Root" for its somewhat creepy resemblance to an octopus man monster, is an essential herb of Chinese folk medicine and a modern botanical wonder.
But forget all those names. Ginseng's primary identity is: Adaptogen – a term used to describe herbs & compounds that bolster the body's resistance to stress, i.e. emotional stress, physical stress…
Capital-S "Stress."
And its this general support against stress that makes ginseng generally acceptable for most aspects of health: From cognition to circulation, depression to immunity. If I were the Testosterone Geek, I'd still have reason to write an article on this herb.
Its versatility of uses make this one of my favorite herbs, a versatility predicated on a versatility in the herbs:
Ginsenoside Bioactivities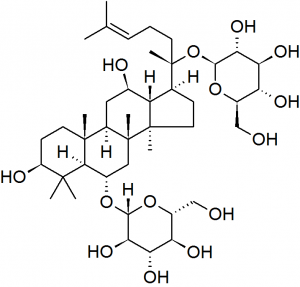 The primary bioactive constituents of ginseng are the aptly named ginsenosides, a collection of glycosides & saponins that amount to over 30 unique ginsenoside types. This diversity of bioactive compounds explains why ginseng has so many functional purposes, specific bioactivities including: neuroprotection, antioxidation, anti-inflammation, immunostimulation, & so on. The Rg1 ginsenoside in particular seems to act directly on the central nervous system as a stimulant.
A cumulative reaction of ginsenoside bioactivity results in:
Dopamine, 5-HTP, & norepinephrine release in the brain
Enzymatic antioxidant capacity increase
Interaction with the HPA axis for reduced stress
Improved vasodilation for enhanced circulation
Including more bioeffects unrelated to brain health & cognition.
Panax Ginseng Benefits
Recreationally, Panax Ginseng has been used to enhance general brain function, improving various cognitive effects such as fatigue, working memory, attention, reaction time, and mood. The term adaptogen describes ginseng for the herb's reliable improvements on physical & mental performance via reductions in stress, fatigue, anxiety, etc., ranking the plant on par with the likes of rhodiola & ashwagandha.
The Yin-Yang of Ginseng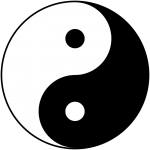 Ginseng energizes. Ginseng relaxes. Ginseng vasodilates. Ginseng vasoconstricts. Whereas yin associates with cool & calmness, yang encompasses warmth & stimulation. With that in mind, ginseng is believed to possess a myriad of yin & yang activity, respectively meted out by ginseng's myriad of ginsenosides.
Researchers Have Suggested Panax Ginseng Might:
Enhance working memory, mood, & life quality
This double-blind, placebo-controlled, balanced cross-over study evaluated the effect of 200 mg Korean ginseng extract on cognitive performance, gluco-regulation, and subjective mood & quality of life. 18 participants were administered either placebo or 200 mg for 8 weeks, with a 4-week "washout" period before switching substances. the results found ginseng improving mood & cognitive function, namely in working memory & subjective ratings of life quality. Conclusion: "Korean ginseng extract can modulate working memory performance and subjective ratings of 'quality of life' and mood. Replication with a larger sample size may further elucidate the actions of this product."
Possess gluco-regulatory & cognitive enhancement properties
In this slightly larger study (as compared to the previous), 27 healthy young adults completed a 10 minute "baseline" test on cognitive demand before receiving either 200 mg Asian ginseng extract or placebo, with or without 25 g of glucose. An hour after administration, the participants repeated the cognitive demand test 6 more times. The results: Regardless of glucose intake, ginseng improved test performance & mental fatigue, leading to the conclusion that "Panax ginseng may possess glucoregulatory properties and can enhance cognitive performance."
Improve cognitive impairment in neurodegeneration
In this 12-week randomized study, 61 Alzheimer's patients were randomly assigned to one of the following groups: Low-dose Korean red ginseng (4.5 g/day), high-dose (9 g/day), or control. The researchers observed improvements on the Alzheimer's Disease Assessment Scale (ADAS) and the Clinical Dementia Rating (CDR) with the high-dose group when compared to the control group. The conclusion: "KRG [Korean red ginseng] showed good efficacy for the treatment of Alzheimer's disease; however, further studies with larger samples of patients and a longer efficacy trial should be conducted to confirm the efficacy of KRG."
How to Take Panax Ginseng
Retail ginseng supplements typically dose at 100 to 500 mg daily.
Ginseng extracts commonly standardize to 4 – 8% ginsenosides.
Ginseng potency ranges from raw to extract, supplied in various forms including powder, capsule, tablet, & liquid.
My Experience with Panax Ginseng
I take Panax Ginseng whenever I can, which is not near as frequent as I wish. Because this plant feels good. Bold claim: Panax feels gooder than even the fan favorites rhodiola, maca, & ashwagandha.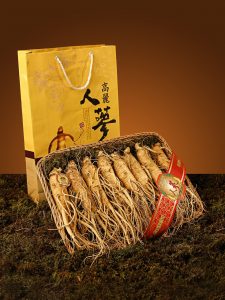 And those plants feel pretty damn good.
Due to ginseng's infamous duality of effects, the Yin-Yang effect I so expertly described above, I feel there's practically never a bad time to supplement this plant: In the morning. In the evening. Before working out. After working out.
Better yet: While not working out.
Most of the nootropics I recommend on this site are typically recommended in their extract forms. Ginseng is different. Similar to rhodiola, maca, & ashwagandha, ginseng is an adaptogen I prefer in its raw nutritional format. Not that I necessarily distrust the extracts. I just prefer these clean, stress-free cognition boosts to be as clean as possible.
What about American Ginseng?
I've yet to experience American Ginseng. Word on the street, the "American" version of the herb provides a more relaxing or "Yin" effect compared to its Asian counterpart. For the most part there isn't too much of a difference, but be on the lookout for a separate review (perhaps a comparison review) when I do try American Ginseng.
Is Panax Ginseng a Good Nootropic?
Panax Ginseng supplements are worth the investment. Nootropic manufacturers are figured this out, which is why many nootropic products see increases in their customer review ratings when ginseng is involved.
Ginseng feels good. And when people feel good, they dish out positive reviews.
Clinical research also agrees, finding more & more positive evidence of ginseng's therapeutic reach into neurodegenerative conditions as well as physical ailments, e.g. fatigue disorders.
My advice to the healthy plebs: Seek out the raw stuff if you can. Otherwise, for quick cognitive energy & power, try at least 200 mg Panax Ginseng extract std. to 5-8% ginsenosides. Anything less than this, in dosage or extract %, isn't worth the buy.
Overall Panax Ginseng Nootropic Power Rating
Brain Energy

Neurotransmitters

Cerebral Circulation

Brainwaves

Brain Regeneration

Neuroprotective

Average