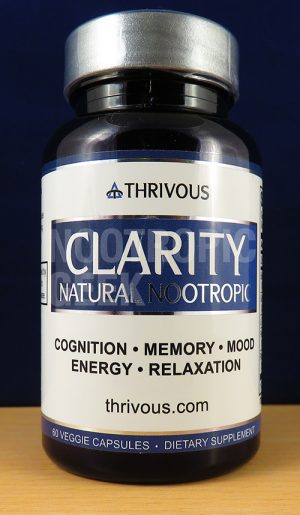 Before we start the review, imagine yourself going to a steakhouse and ordering filet mignon. The waiter returns with a Big Mac.
"We want you to know that we are aware this is not filet mignon," the waiter says. "But this burger tastes good too." He walks away.
Suddenly you wonder if your salad was really locally grown, and if your wine was really a vintage year… 'cause that "steak" sure wasn't what the menu said it would be.
Thrivous Clarity is a nootropic stack that's similar to that proverbial filet: It looks delicious on the menu, but what comes out of the kitchen is not quite what you ordered. Let's check it:
Update on the Thrivous Clarity Review
Review originally published on November 27, 2016.
Updated on June 20, 2017.
Since the original writing of this review, the label discrepancy issue has been resolved, evidenced by a change in: A) suppliers and B) testing of quality assurance (Origin Nutraceuticals received as "GOOD MANUFACTURING PRACTICE for food" rating) — however, on the Thrivous website blog, Rhodiola rosea (not Rhodiola crenulata, as the Thrivous Clarity F.A.Q. section indicates was the true ingredient) remains listed as a Thrivous Clarity ingredient in the company's comparison review articles at the time of writing (June 20, 2017). Personal experience, common practice, & clinical preference give me the impression that Rhodiola rosea is the superior option to Rhodiola crenulata. At the least, this discrepancy disqualifies Thrivous Clarity from using the Examine.com's high rating of Rhodiola rosea on their website as Thrivous has been doing, due to the Examine.com page's emphasis on Rhodiola rosea, not crenulata — the Rhodiola type used by Thrivous Clarity. Crenulata isn't a bad nootropic, but it isn't the commonly preferred rosea form.
In terms of costs & source availability, ginseng leaf is (according to this study) superior to ginseng root, a purported reason for Thrivous Clarity's use of leaf over root.
About Thrivous Clarity
Clarity is a natural nootropic stack with six ingredients, emphasizing time-tested herbal brain boosters.
Many high-potency standardized herbs in Clarity, which would convey premium quality… but things are not quite as they seem. More on that later.
Clarity claims to be based on strong human research studies, formulated to benefit memory, mood, healthy aging of the brain, and a few other aspects of mental performance.
With a natural label, no additives or artificial colors, all dosages shown, and conservative claims, clarity is looking squeaky clean.
Thrivous Clarity Ingredients

Ingredients
Amount Per Serving
Zinc (from Zinc Sulfate)
7.5 mg (50% DV)
Bacopa Monnieri extract (50% bacoside)
300 mg
Ginkgo Biloba extract (leaf) (24% flavone glucoside, 6% terpene lactone)
120 mg
L-Theanine
200 mg
Panax Ginseng extract (root) (7.5% ginsenoside)
210 mg
Rhodiola Rosea extract (root) (3% salidroside)
200 mg
Serving Size: 2 capsules
Servings Per Container: 30
Other Ingredients: Cellulose capsule
Directions: Take two (2) capsules daily with a meal, preferably in the morning.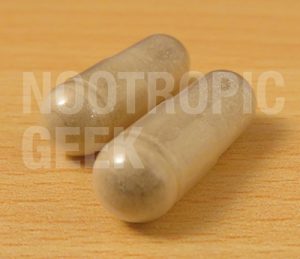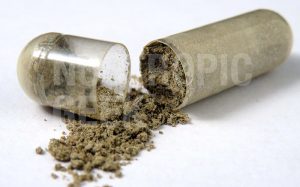 When we first look at the supplement facts, Clarity appears to be a strong formula. Let's check ' em out.
Bacopa Monnieri extract (50% bacoside) – Quality, high potency extract of a great nootropic for learning, stress and memory. Will reliably boost cognition in my experience. More on Bacopa.
Ginkgo Biloba extract (leaf) (24% flavone glucoside, 6% terpene lactone) – Another strong ingredient: Quality standardization, and evidence backed for short-term brain boosts. More on Ginkgo.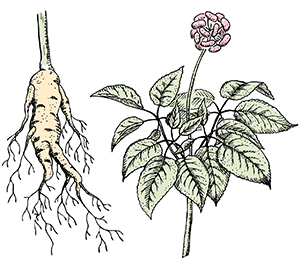 L-Theanine – Wakeful relaxation compound from green tea, complements the first 2 ingredients nicely with benefits for calm, clear focus. More on L-Theanine.
Panax Ginseng extract (root) (7.5% ginsenoside) – Damn, Clarity! Keep those standardized herbal extracts coming. Ginseng has anti-stress, mental energy benefits for competitive cognitive performance. More on Ginseng.
Rhodiola Rosea extract (root) (3% salidroside) – Guaranteed salidrosides, and an excellent adaptogen complement to ginseng; Rhodiola has similar stress-reducing, performance-targeted brainpower benefits. More on Rhodiola.
Zinc sulfate – Zinc is not a brain booster. And the form Thrivous uses, Zinc Sulfate, is the crappiest, most side effect-riddled form of zinc on the market. This Zinc provides little to no benefit here.
Clarity's Credibility Problem
Here's where we explain why Clarity is like that Big Mac, and why Thrivous is like that snooty waiter who tries to convince you that a fast-food hamburger is just as good as the filet mignon you ordered.
Buried in the Thrivous Clarity F.A.Q., we found this doozy of a statement:

But the Thrivous Clarity label says "Panax Ginseng extract (root) (7.5% ginsenoside)" and "Rhodiola Rosea extract (root) (3% salidroside)".
In other words, when you bought Clarity, you ordered filet mignon… but they brought you something cheaper, different, and not as good.
Ginseng leaf ≠ ginseng root.
Rhodiola crenulata ≠ Rhodiola rosea.
In both cases, Thrivous Clarity is giving you an inferior form while the label says they are giving you superior forms.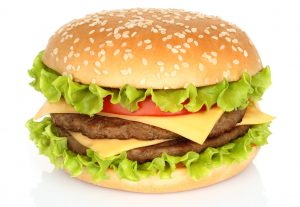 Thrivous Clarity has a "no big deal" attitude towards their ginseng & rhodiola nootropic switcheroo.
But I say, uh, YEAH, it is a big deal. It's an ethical problem at the least, and a violation worthy of recall at the worst.
Rhodiola crenulata vs. Rhodiola rosea: What's the Difference?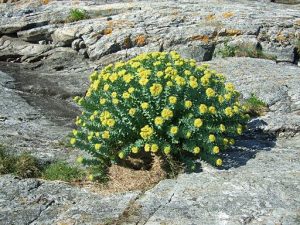 I am so used to seeing Rhodiola rosea in supplements, that I was taken aback by Thrivous Clarity's Rhodiola crenulata. In fact, I had to look it up. Here's what I found out:
One animal study found that Rhodiola crenulata extract seemed to help with neurogenesis, the creation of new brain cells. But then again, Rhodiola rosea has been linked to the same kind of brain benefits.
Another animal study comparing the effects of Rhodiola rosea vs. Rhodiola crenulata found that Rhodiola rosea was more effective for improving ATP energy and physical working capacity.
If you ask me…
These two types of Rhodiola share some active compounds but differ in others. The Crenulata found in Thrivous Clarity isn't bad, but Rhodiola rosea has way more positive research and safety data backing it as a brain-booster. If you want Rhodiola, go for it; it's an awesome nootropic — but find a nootropic stack or standalone supplement that supplies Rhodiola rosea as a high-quality standardized extract.
As I wrap up my look at Thrivous Clarity ingredients, I feel uneasy.
If Clarity admits their label does not accurately reflect the true identities of two herbs, how are we supposed to trust any of their ingredients?
Hmmm…
The Pros
Awesome selection of brain-boosters here, with a focus on botanical nootropics and an apparent preference for premium, high-potency herbal extracts.
Clarity shows all dosages on their nootropic ingredients, and they look pretty damn good across the board (if we can believe them to be true).
Their biggest "Con" (literally) can be fixed in future batches, correcting our biggest gripe and improving the formula in the process.
The Cons
The contents of the capsules don't match what the label says, a major problem that's exacerbated by Thrivous's "no big deal" attitude.
They supply Zinc in a lower dose as a crappy form (Zinc sulfate), which has been linked to a number of Zinc-related side effects (so maybe that dose is a "Pro"?).
Pricing
$40 for 60 capsules, a 30-day supply
$1.33 per serving
Who Takes Thrivous Clarity?
Risk takers. Daredevils. Gamblers. People who enjoy a rush of uncertainty, even when taking their supplements.
Where to Buy It
Thrivous Clarity appears to only be available to buy directly from the Thrivous website.
Conclusion: Does Thrivous Clarity Work?
The formula that's shown on Clarity's label is excellent. The question is, do the capsule contents match that label? Nope. No they do not. We know 'cause Thrivous told us so.
It's a damn shame. If I could only believe the Thrivous Clarity formula were true.
If it were, I would bellow from a mountaintop, "CLARITY WOOOOOOOORKS!" The ingredient forms, dosages, and combinations actually represent one of the better nootropic stacks to arrive on the scene.
But I just can't get past the label error.
OK, it's not just that. It's the flippant way in which Thrivous fesses up. It comes off like, "Hey, our label is a lie, but we're admitting it so that makes us super honest, and the cheap crap we substitute in for the missing ingredients is just as good as what you thought you were getting, anyway, so… deal with it."
If the Thrivous Clarity were truly honest, this batch of product would never left the warehouse unless they slapped updated labels on every single incorrect bottle.
But they didn't… and that makes it awfully hard to trust that this formula is as awesome as it looks at first glance.
The lesson? Don't give The Geek a Big Mac and try to convince him that it's Filet Mignon.
Final Rating
Formulation Strategy

Brainpower Benefits

Brain Health Benefits

Transparency

Quality

Value