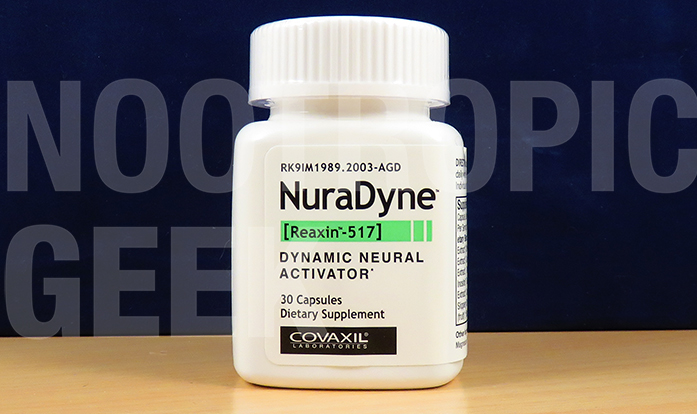 If smart pills are being abused as party drugs…
Then consider NuraDyne your new pre-game.
Based on appearances alone, NuraDyne is, for all intents & purposes, a "smart pill"–associating its name with the likes of Adderall, Ritalin, Vyvanse, and so on. The irony being that most smart people tend to steer clear of such "smart pill" gimmicks.
Yet, digging deeper into NuraDyne's formula, you'll find a few true brain healthy nootropics & natural stimulation. Is a genuinely smart smart pill in our midst?
Let's check out the review.
About NuraDyne
Manufactured by Covaxil (linked to Basic Research LLC), NuraDyne is a "Dynamic Neural Activator" trademark claiming multiple cognitive benefits for mental competition.
Reaxin-517 is the "official" label for NuraDyne's formula, displaying an effort on behalf of Covaxil to rank NuraDyne in line with other pharmaceutical "smart pills."
Despite the pharmaceutical veneer, NuraDyne is all-natural & drug-free. Safe for use by recreational & professional users alike.
The two primary ingredients are Bacopa Monnieri & Caffeine–the former being a long-term memory enhancer & the latter being… well, caffeine.
NuraDyne Ingredients

Ingredients
Amount Per Serving
Niacin
25 mg (125% DV)
Proprietary Blend
594 mg
Bacopa (whole plant) Extract
**
Coffee (bean) Extract
**
Guarana (seed) Extract
**
Cola (seed) Extract
**
Green Tea (leaf) Extract
**
Rhodiola crenulata (root) Extract
**
Inositol
**
Glucuronolactone
**
Cinnamon (bark) Extract
**
Cayenne (fruit)
**
Marshmallow (root)
**
Melon (fruit juice)
**
Jujube (fruit)
**
Serving Size: 1 Capsule
Servings Per Container: 30
Other Ingredients: Gelatin (capsule), Rice Flour, Magnesium Stearate, Silicon Dioxide, Titanium Dioxide
Directions: Adults take 1 capsule daily with a full glass of water. Individual results will vary.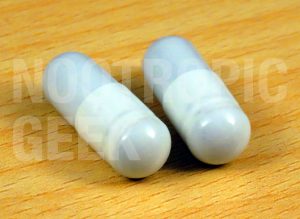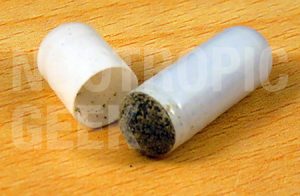 Look at those supplement facts, and count 'em up: That's 14 ingredients, 13 of which are contained in a 594 mg dosed proprietary blend. Not the most transparent Supp Facts I've seen, but let's see how the ingredients stack up:
Niacin – B Vitamins have their nootropic potential, but Niacin is the wrong B Vitamin. It may help fight age-related cognitive decline, but vitamins B6 + B12 are the true brain-boosters. Especially when they are supplied in the advanced P-5-P and Methylcobalamin forms that the best nootropic stacks use.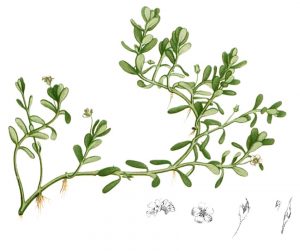 Bacopa Extract – Awesome first choice in the blend, drawing the heaviest dosage (of the overall 594 mg). Legendary nootropic adaptogen for learning, memory, stress, mental processing, & more. More on Bacopa.
Coffee Extract – Strange second choice since it's essentially just caffeine… Which is a mind stimulant, sure. But not a nootropic. More on Caffeine.
Guarana Extract – Believe it or not, Guarana actually has more caffeine than coffee. More on Guarana.
Cola Extract – Even more caffeine.
Green Tea Extract – NuraDyne doesn't specify the nature of this extract product. Green Tea does have L-Theanine, known for its wakeful relaxation. But it also has caffeine, so… More on L-Theanine.
Rhodiola Extract – Rhodiola Rosea is not only a personal favorite, but a favorite among many for its powerful anti-stress, pro-cognition bio-benefits. Yet, NuraDyne chooses Rhodiola Crenulata instead, which is like Rhodiola Rosea, but less effective. More on Rhodiola.
Inositol – Or Vitamin B8. Believed to help with brain cell membranes–although it does less for mental performance than it does for emotional stability.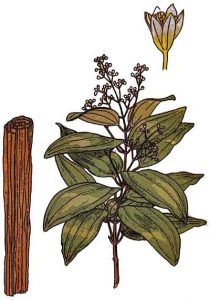 Glucuronolactone – Energy drinkers may have heard of this, but not many know for what it's used. The theory: Glucuronolactone delays the onset of fatigue. However, this idea is not based on research.
Cinnamon Extract – Weak evidence suggests cinnamon might have mood & neuroprotective effects. Solid ingredient, but not necessarily a nootropic–especially for a self-described "smart pill."
Cayenne – Another solid ingredient. Potentially neuroprotective. Not a nootropic. I'd spend more praise on it here if NuraDyne were a fat-burner instead.
Marshmallow + Melon + Jujube – I'm lumping these together, because they don't do much other than expand the list of supplements. They are what we nootropic aficionados like to call fairy dust.
Reaxin-517: Bacopa + Caffeine + Fairy Dust
Covaxil: "NuraDyne isn't just another memory pill."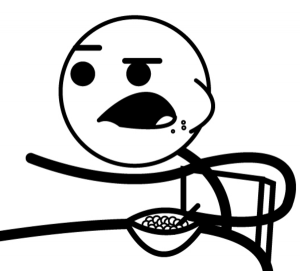 Covaxil: "It's a Performance-Enhancing Compound for your brain that improves so many different aspects of information processing, learning, reaction time…"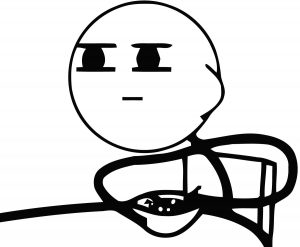 Covaxil: "NuraDyne actually makes you 'smarter.'"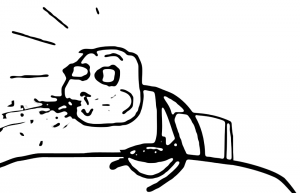 You heard it here first: NuraDyne actually makes you smarter.
There goes "reasonable."
Here's what's wrong with that statement: It's one thing for NorDyne to make claims on mental processing, learning, reaction time, and other measurable outcomes of cognitive health. Certain substances have been shown to alter these bio-effects for the better. That's what nootropics do. But when you factor in "intelligence" the question marks begin to surface, because, despite the increasing popularity of "smart pills," there's no such thing as a pill that makes you smarter.
Only literature, life experiences, & Netflix documentaries can do that.
Yet, NuraDyne does have its brain-boosting benefits, thanks to 2 of its 14 ingredients:
Bacopa Monnieri – For long-term improvements in memory & learning.
Caffeine – For immediate bursts in mental energy.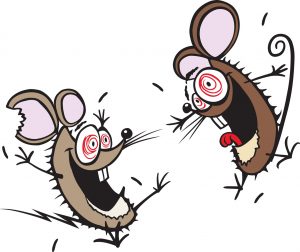 Technically, Green Tea & Rhodiola qualify as brain-booster supplements as well, but I'm not confident in NuraDyne's use of these nootropics due to their: A) Questionable ingredient forms, and B) Questionable dosages. In fact, every ingredient below Cola Extract has a questionable dosage.
NuraDyne's Amazon Q&A revealed 180 mg Caffeine in this formula, leaving 414 mg for the rest of the blend. This simply isn't enough to adequately cover Green Tea's L-Theanine or Rhodiola, not to mention Inositol, Glucuronolactone, Cinnamon, etc. etc.
In Conclusion: NuroDyne supplies a decent 1-2 Bacopa + Caffeine punch that may work as a solid coffee alternative with mild long-term benefits, while the remaining ingredients are largely non-nootropic & borderline inconsequential.
The Pros
Bacopa + Caffeine is a valuable, surprisingly unique duo. Not at all a bad way to get your daily nootropic energy, especially if you're trying to kick the coffee habit.
NuraDyne's exclusive deal with Amazon is a plus for the consumer. Worst case scenario: NuraDyne doesn't work & Amazon refunds the purchase. Bada-bing.
The effort to appear clean & pharmaceutical seems to have reduced the amount of artificial additive gunk in NuraDyne's capsules.
The Cons
The lack of nootropics in this self-described "smart pill" is somewhat of a head-scratcher.
Proprietary blends & low dosages are a scary combo. NuraDyne's low dosed proprietary blend raises questions regarding the formula's overall efficacy.
$2.00 per serving is on the higher end of nootropic pricing, especially for a formula that depends so heavily on caffeine.
Pricing
$59.95 for 30 capsules, a 30-day supply
$2.00 per serving
Who Takes NuraDyne?
According to NuraDyne's ad: Students. Athletes. Law Enforcement. Gamblers. Business professionals. Gamers. Anyone who has to think or react with maximum speed or accuracy.
Where to Get It
NuraDyne is available to buy exclusively through Amazon online.
Conclusion: Does NuraDyne Work?
NuraDyne's image reviews poorly, but its formula works.
Discounting the "smart" claim & more than half of the ingredients, NuraDyne works by immediately stimulating mental energy (via Caffeine) & supporting long-term memory (via Bacopa). And it's this second ingredient, Bacopa, that saves the formula–otherwise NuraDyne would simply be another non-nootropic caffeine source that I'd be forced to turn down.
By prioritizing Bacopa first, then following it up with Caffeine, NuraDyne at least sets itself up as a worthy (albeit pricey) energy supplement.
NuraDyne might barely sneak into the nootropic category, but it's in there all the same.
I can dig it.
Final Rating
Formulation Strategy

Brainpower Benefits

Brain Health Benefits

Transparency

Quality

Value

Average