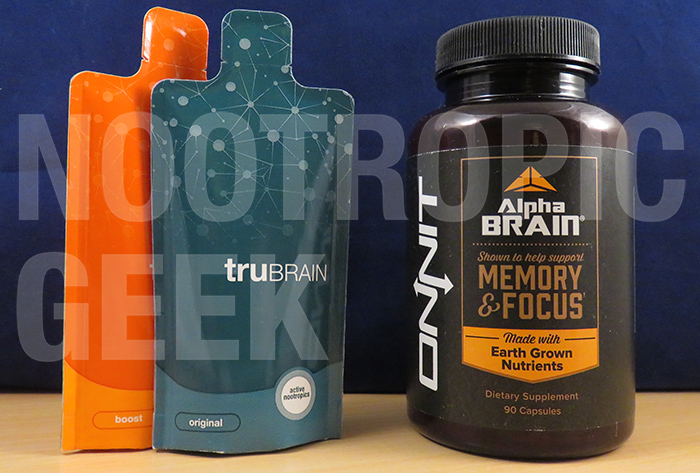 truBrain versus Alpha BRAIN is… 
T-800 versus John Connor.
Will Smith versus those i, Robot things.
Synthetics versus organics. With that in mind, if you're a warm-blooded, captcha-solving human like the rest of us (I'm assuming you are), then it's obvious who you're rooting for in these doomsday scenarios: The humans.
For you, there's Alpha BRAIN.
However, I realize that in each of us is a screaming misanthrope who'd like nothing more than to witness the end of human civilization at the hands of its creations. For you, there's truBrain.
Unfortunately (or is it Fortunately*?), truBrain's success won't wipe out the entire human species, but its match-up against Alpha BRAIN in this review should at least help answer the questions of a few concerned nootropic consumers.
Formula Design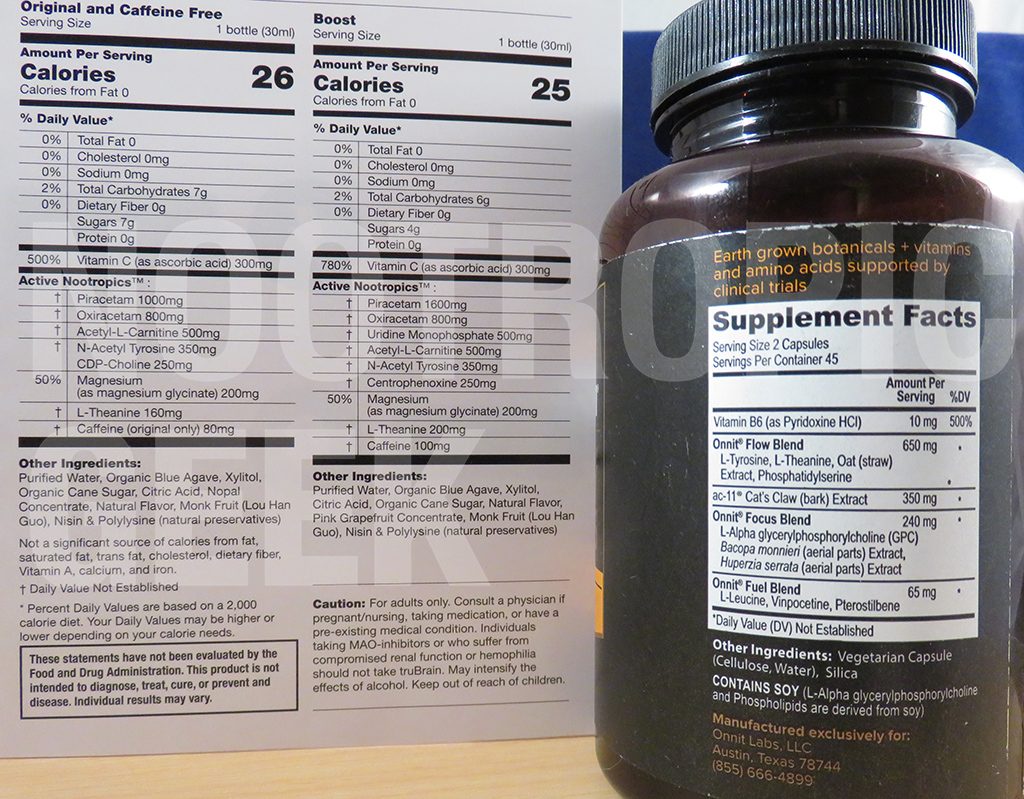 The first major difference in formula design between truBrain & Alpha BRAIN is how they're packaged: The former in "think drink" packets and the latter in clean, green "vegetarian capsules." Yet, the underlying strategies in how these supplements boost brain power are what interest me most.
Let's talk about that:
truBrain: Synthetic Think Drinks w/ Options
The two most intriguing ingredients in truBrain's formula(s):
CDP-Choline: Powerful nootropic that enhances learning, memory, & brainpower through various brain bio-pathways.
Oxiracetam: Lab-synthesized nootropic drug that seems to boost concentration & attention, faster-acting than the more common racetams.
These two ingredients alone make truBrain an elite-class nootropic stack, but the party doesn't end there as truBrain provides a number of other valuable nootropics, divvied up into three separate "think drink" options: Original, Caffeine-Free, & Boost.
Original & Caffeine-Free essentially provide the same ingredients, with exception to caffeine. The Boost formula on the other hand swaps out CDP-Choline for Uridine & Centrophenoxine, which aren't bad substitutes for CDP-Choline, considering that Uridine is on the byproducts of Citicoline supplementation. Also, Boost has caffeine. Read my in-depth review on truBrain.
Alpha BRAIN: Earth Grown Capsules of Creative Focus
The name of the game for Alpha BRAIN is Alpha Brain Waves–the brain waves most associated with creative thinking & feeling "focused & relaxed." The Onnit stack accomplishes this with L-Theanine & Oatstraw, two natural nootropics that largely make up Alpha BRAIN's Flow Blend. For, you know, brain flow.
Other blends include:
Focus Blend: Alpha-GPC, Bacopa, & Hup-A for brain chemical support.
Fuel Blend: L-Leucine, Vinpocetine, & Pterostilbene for brain nourishment.
The fact that Alpha BRAIN is non-caffeinated demonstrates the formula's intent on providing truly brain healthy nootropic nutrition. Incidentally, given the stack's use of relaxing L-Theanine & Oatstraw, Alpha BRAIN would make for a great complement to your morning Joe by reducing the coffee's caffeine jitter. Read my in-depth review on Alpha BRAIN.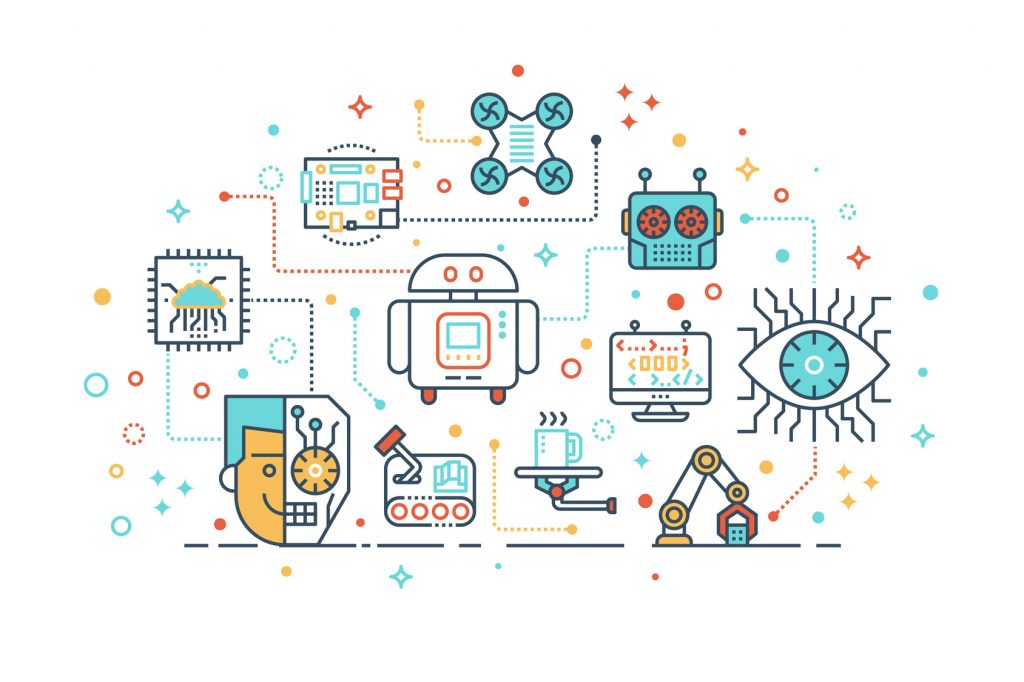 Unique Features
I rank both of these formulas in the upper echelons of nootropic supplementation, yet they achieve this status through significantly unique bio-pathways. Including:
truBrain
Oxiracetam: One of the more expensive racetams, faster acting than piracetam & aniracetam, often associated with logical thinking & analytical comprehension.
Acetyl-L-Carnitine: The right Carnitine form for brain health, particularly elderly brain health, for its ability to cross the blood-brain barrier.
N-Acetyl-L-Tyrosine: Bio-active NALT form, more potent than the plain L-Tyrosine form typically found in Alpha BRAIN.
CDP-Choline: Is this the best nootropic on the market? It very well might be. At the least, Citicoline is the best nootropic choline source.
Caffeine Option: The original formula gives you a caffeine or no-caffeine option.
Boost Option: The "Boost" formula swaps a couple of ingredients and has caffeine.
Alpha BRAIN
ac-11® Cat's Claw: Only Onnit provides this unique brand of Cat's Claw, serving antioxidant neuroprotection for the brain. The jury is still out on its nootropic potential.
Oatstraw Extract: I'd prefer to know the exact extract of Alpha BRAIN's Oatstraw, but I still appreciate that they didn't go with cheap, plain Oatstraw form.
Alpha-GPC: Citicoline is my preferred nootropic, yet Alpha-GPC has more choline per serving than Citicoline, making it a high value nootropic choline source.
Pterostilbene: Resveratrol is the more common antioxidant. Pterostilbene is the more premium, more bio-active form of Resveratrol.
Non-Caffeinated: Alpha BRAIN is intent on optimizing brain power through natural, non-druggy brain bio-pathways.
Potency & Quality
The first thing I need to address here: Dosages.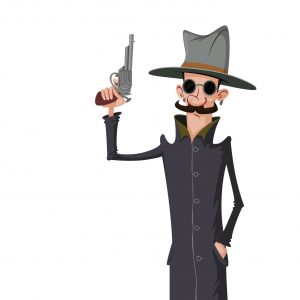 TruBrain shows them. Alpha BRAIN does not.
Or at least Alpha BRAIN doesn't show all of it's dosages, instead opting for proprietary blend obscurity–an annoying tactic that, superficially, is intended to safeguard the proprietary formula secrets of a supplement, yet does so at the cost of company-to-consumer transparency.
Alpha BRAIN's saving grace: The overall dosages of each blend are adequate.
Yet, truBrain not only supplies adequate ingredient dosages but shows individual ingredient dosages, giving the stack an immediate edge over Alpha BRAIN in this department. Additionally, truBrain offers the better, more bio-available form of Tyrosine (N-Acetyl-L-Tyrosine), whereas Alpha BRAIN supplies plain L-Tyrosine form–a difference that I assure you is not trivial, even in consideration of the remaining nootropics in both formulas.
Alpha BRAIN retaliates with its branded ac-11 Cat's Claw and herbal extracts, none of which are found in truBrain's formula, and seem to give Alpha BRAIN an edge over truBrain with regards to "brain health support."
With that in mind, I'd say truBrain & Alpha BRAIN are equals in this section.
Value: truBrain vs. Alpha BRAIN

Price
Servings
Price Per Serving
truBrain
$65.00
30
$2.16
Alpha BRAIN
$34.95
15
$2.34
truBrain or Alpha BRAIN: Which is better?
truBrain promotes powerful, synthetic psychostimulation.
If you want quick boosts in cognition & brain power, truBrain is the way to go. While caffeine isn't the most sophisticated form of mental stimulation, the Oxiracetam & Citicoline duo is. Plus, truBrain gives its users a "caffeine-free" option for anyone hoping to avoid the jitters.
Alpha BRAIN supports brain waves, chemicals, & health.
If you want brain healthy boosts on focus & creativity, Alpha BRAIN is the way to go. Alpha BRAIN is one of my favorite now-&-later nootropic stacks for its equal emphasis on brain function & form. Oxiracetam is solid for cognition, but lacks the long-term research to suggest it's fully safe for long-term brain health. With Alpha BRAIN you don't have to worry about that.
My Recommendation
Both truBrain & Alpha BRAIN reserve a large portion of their formulas to relatively questionable ingredients–Oxiracetam & ac-11–yet, the former "questionable" ingredient seems to possess more promise as a bona fide nootropic.
With that and other reasons in mind (e.g. CDP-Choline), truBrain has my vote over Alpha BRAIN. Which shouldn't be taken as a negative for Alpha BRAIN, but rather as a super-positive for truBrain, considering how awesome Alpha BRAIN is.
In the battle between humans & robots, it's tough cheering for our homies, the humans, because obviously I want them to win… But let's face it: Robots kick ass.
truBrain > Alpha BRAIN