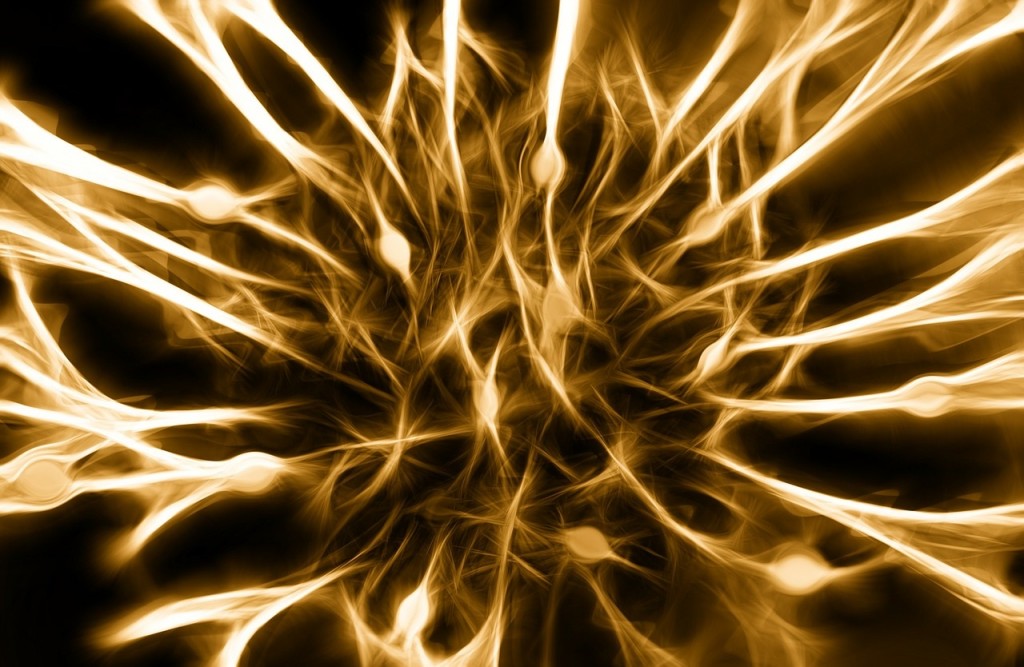 Summary: Which Nootropic Choline Source is Best?
A foundational nutrient required for the synthesis of acetylcholine (neurotransmitter) and phosphatidylcholine (cell membrane unit), choline is integral to health cognitive function. But which nootropic choline supplement is the best? Between the three most common — choline bitartrate, alpha-GPC, and citicoline — my favorite is citicoline, a two-for-one nootropic that supplies both choline and cytidine, the precursor to nootropic uridine. Alpha-GPC is a decent choline-rich follow-up, but choline bitartrate? Don't even bother.
It's one of the hot topics of conversation on nootropic-related forums everywhere:
Which form of choline is the best?
It's such a simple question, but one that divides many nootropic fans (what do you mean "petty"??). Here I'll discuss why choline is so important, examine natural and supplementary sources, and make a judgement call on which one I THINK is the best.
Because as everyone knows: The Nootropic Geek knows best.
In short, we will pit Choline Bitartrate against Alpha GPC and CDP Choline (Citicoline) — i.e. the most common choline donors available.
So let's get started:
Why Do You Need Choline?
Choline is a popular ingredient in many nootropic stacks and for good reason.
This essential nutrient helps the brain make the neurotransmitter acetylcholine, which is essential for mental function and healthy neurons. Acetylcholine helps communication between neurons and additional choline can optimise the brain, aiding memory, boosting processing, speeding up thinking and improving attention span. It's not exaggerating too much to say that without acetylcholine we couldn't think, sleep, remember or even move.
In addition, choline is also used to synthesize phosphatidylcholine (PC), a key component of the membrane of every single cell in the body. So yes, it's pretty important. PC can also act as an additional choline reservoir to create more acetylcholine if needed.
The Benefits of Choline
A study of healthy women aged 40 to 60 at the Brain Institute, University of Utah, demonstrated a significant improvement in cognition (answering test questions) when they were given choline.
Choline has also been used to treat age-related cognitive decline, cerebral vascular dysfunction, and head trauma. Much of choline's research seems to explore its uses in therapy more so than in recreational cognitive boosts.
A staggering 90% of the population is estimated to be deficient in choline (U.S. statistics, but I can't imagine too much of a difference between, say, the UK, Canada, Australia…). Choline deficiency can potentially lead to fatigue, memory loss, headaches and impaired cognitive ability. Choline supplement, in effect, may reverse such side effects.
Food Sources of Choline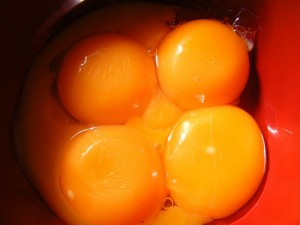 One of the reasons that so many of us are deficient in choline is the difficulty in gaining enough from natural sources in our diet. While meat, dairy and eggs are good sources of Phosphatidylcholine, a lipid which includes choline, this is actually one of the least efficient sources of choline around with only 13% choline by weight (meaning only 13% of it becomes choline in the body). The same is true of Lecithin, often hailed as another source of choline, which only has a 6-10% weight of pure choline.
As an example, you would have to eat EIGHT egg yolks PER DAY to reach the daily recommended level of choline… which, to be honest, I'm not too far off.
This is why most people in the know prefer to go for choline-related supplements.
The question is: Which one?
Choline Bitartrate vs Alpha GPC vs CDP Choline
Choline Bitartrate

Choline bitartrate is the most basic, economical and inexpensive form of choline that you can buy, and contains 41% of choline by weight. So 2,000 mg of choline bitartrate, for instance, would equal 800 mg of choline. That's the good news.
The bad news is that choline bitartrate isn't really the form you want for cognitive action. It brings benefits to the body as it increases levels of systemic choline, but does little for the brain (it fails to reliably raise levels of neural choline and struggles to cross the blood-brain barrier). It's probably as effective as choline-rich foods for the brain.
The same is true of another basic form of choline known as choline citrate.
In a pinch, you could add Choline bitartrate to a racetam stack, but there are much stronger options available.
Two popular (superior) options are Alpha GPC and CDP Choline (Citicoline); both can be stacked with racetams but can also be used on their own, hence their popularity.
Alpha GPC

Alpha GPC is an acetylcholine precursor, which is a fancy way of saying that when Alpha GPC is metabolized by the body, it creates more of the neurotransmitter acetylcholine as a by-product. It is 40% choline by weight, meaning that 1,000 mg of Alpha GPC gives 400 mg of choline.
It may be more expensive than other comparative supplements but it is more concentrated so you don't need as much. Research also shows that Alpha GPC is most readily absorbed by the brain of all choline supplements. It also has a very low toxicity and is considered safe.
Read my Alpha GPC review here.
CDP Choline (Citicoline)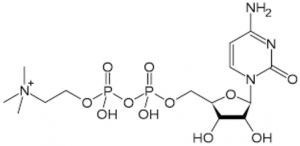 On paper, CDP Choline (Citicoline) doesn't look as strong as Alpha GPC as it is only 18% of choline by weight, compared to Alpha GPC's 40%. It punches above its weight, however (see what I did there?), as it is also a uridine supplement.
Let me explain. When CDP Choline is broken down, it creates free choline and cytidine. The latter is quickly converted to uridine in humans, which is a nootropic in its own right.
We already know how important choline is to the brain, but uridine is also one of the best nootropics for synaptic plasticity, allowing neurons to form new connections. It is heavily involved in memory creation, storage and recall, and low levels can impair memory function.
Uridine also aids in PC creation. Combine that with the fact that CDP Choline can increase neural concentrations of choline better than straight choline itself, and you have a powerful two-in-one nootropic.
So Which Is Best?
Now we come to the killer question: Which of the above sources of choline is best?
If money is a significant concern, Choline Bitartrate is the cheapest answer BUT it has little use as a nootropic, so let's exclude it for our purposes.
That leaves us the two strong acetylcholine supplements to go head-to-head:
Similarities between GPC and CDP
Both Alpha GPC and CDP Choline can reliably raise neural levels of choline (unlike Choline Bitartrate)
Both GPC and CDP are forms of choline that occur naturally
They both aid the production of acetylcholine and PC synthesis
Both supplements help to maintain cell membrane fluidity
Alpha GPC and CDP Choline have both been shown to help cognitive decline, though the former may be more effective
Differences between GPC and CDP
The obvious difference is that Alpha GPC is 40% choline by weight compared to CDP's 18-19%
BUT CDP Choline makes up for it by also being a uridine supplement and not just a choline one
Alpha GPC has been proven to enhance the release of Growth Hormone in the body
While both sources of choline occur naturally as part of the body's processes, they work in slightly different ways. Alpha GPC is created as a by-product of PC breakdown, whereas CDP Choline or Citicoline is created during PC synthesis.
The Judgement: Best Nootropic Choline Source?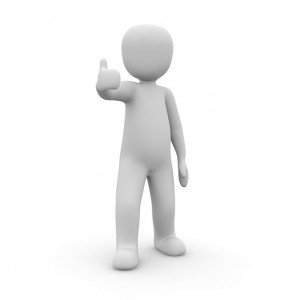 With all of the above similarities and differences in mind, which version would I personally choose? It's a tough one, as both Alpha GPC and CDP Choline are excellent supplements. Both raise neural levels of choline, helping to optimize the brain, improve cell membranes and enhance neurotransmitter synthesis.
To be frank, you can't really go wrong with either of these supplements and in many ways it's a tie between them. You may want to experiment to find the one that you prefer as it often comes down to personal preference. Lots of people do have their favourite, however, and if we go by popularity, I'd say that CDP Choline (Citicoline) just pips the post.
This is also my personal choice, as you get two top notch nootropics in one. As long as you take the right dose to ensure you get all the choline you need, Citicoline offers tremendous benefits.
It's also a great choice if you are taking an acetylcholine receptor stimulant such as Noopept or Piracetam. The CDP Choline (Citicoline) will ensure your body has enough choline to supply the racetam and ensure you don't suffer from brain burnout.
Winner: Personal preference, CDP Choline (Citicoline).
Read my Citicoline Review here.
Best Nootropic Supplements for Choline
Loading up your diet with choline-rich foods is one thing. Supplementing a nootropic choline ingredient is another. Taking a nootropic supplement that not only supplies nootropic choline but enhances other cholinergic pathways is perhaps your best option when it comes to cholinergic cognitive enhancement. Many nootropic supplements put choline first. However, if you're looking for the best nootropic supplements for choline …then, well, here you go:
Mind Lab Pro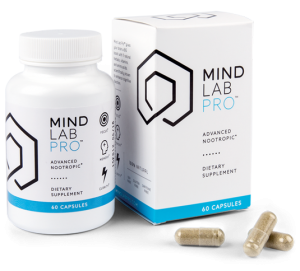 Featuring a solid 250 mg dosage of citicoline (as the well-researched Cognizin®), Mind Lab Pro is one of the best nootropic supplement options for choline. Paired with Mind Lab Pro's citicoline is a powerful standardized extract of Bacopa monnieri, which improves the brain's acetylcholine status by inhibiting acetylcholinesterase, the enzyme responsible for acetylcholine breakdown.
What this means is that Mind Lab Pro:
Boosts acetylcholine levels with Citicoline.
Increases acetylcholine activity with Bacopa Monnieri.
More acetylcholine as well as more active acetylcholine. And that encompasses the bio-benefits of only two of Mind Lab Pro's 11 ingredients. Altogether, this stack jacks up brainpower from all angles — cholinergic and otherwise.
Read my in-depth review on Mind Lab Pro.
Want some? Get the Best Deal on Mind Lab Pro.
Performance Lab Mind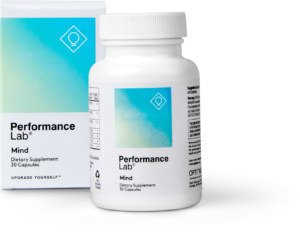 Operating as a simplified version of Mind Lab Pro, Performance Lab Mind supplies four of the same ingredients found in MLP, including: Citicoline (as Cognizin®), Phosphatidylserine (as Sharp-PS®), N-Acetyl L-Tyrosine, and Maritime Pine Bark Extract (standardized to 95% proanthocyanidins).
On the choline end, Performance Lab Mind hedges all of its bets on citicoline. Which means that Performance Lab Mind lacks the cholinergic diversity of Mind Lab Pro — however, by taking a more straightforward approach to choline delivery, Performance Lab Mind essentially works as an enhanced premium form of citicoline. One that you may easily stack with other cholinergic options, particularly if you've built up a complex multi-supplement nootropic stack.
Even so, aside from citicoline, you're still getting phosphatidylserine's mental performance boosts, NALT's dopaminergic mood and motivation enhancement, and Maritime Pine Bark Extract's brain boosting, attention sharpening benefits. P-Lab Mind packs a pretty hefty punch for such a small package.
Read my in-depth review on Performance Lab Mind.
Want some? Get the Best Deal on Performance Lab Mind.