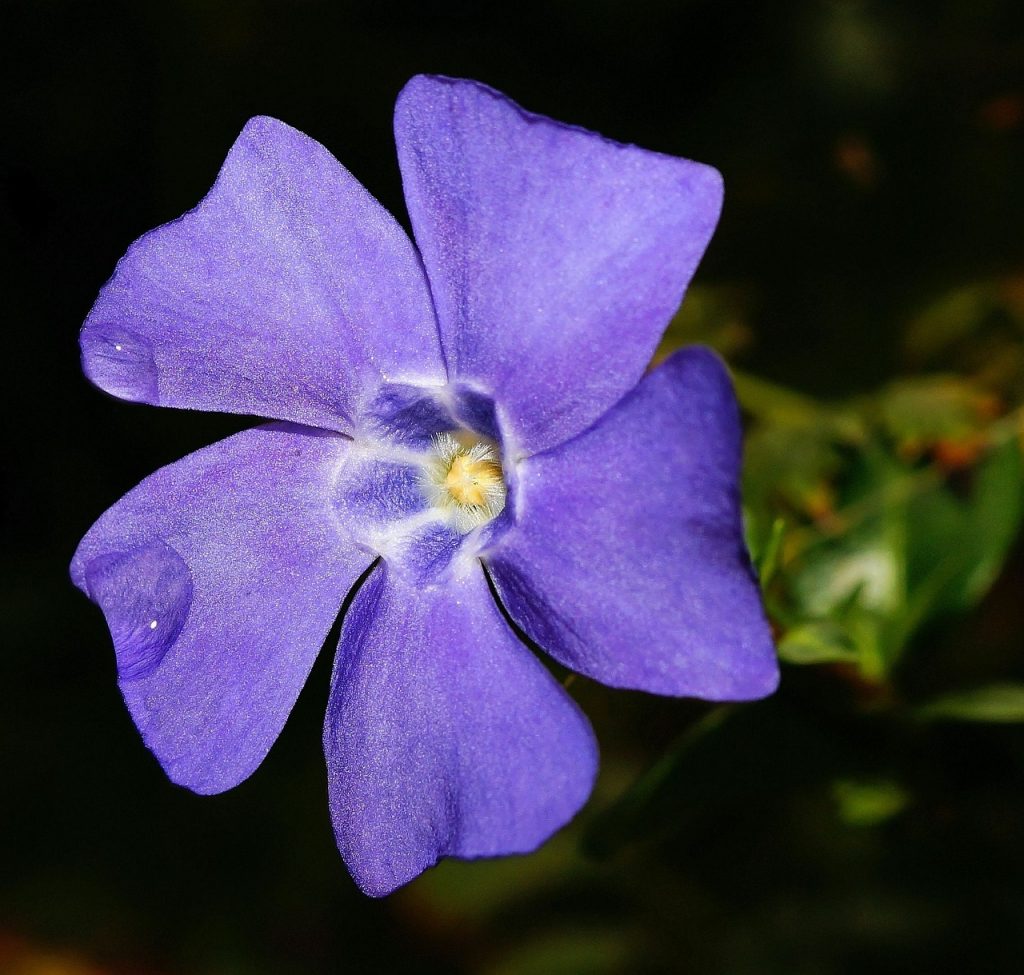 In my last review I talked about a brain circulation booster that I don't use – so it makes sense in this review to write about the one that I do use: Vinpocetine.
After all, isn't there a Gandhi story about doing what you preach? 
Something about Gandhi cutting candy before telling a boy to quit eating sugar?
I suppose I could tab over and ask Google to verify this story, but that's not what's important here. What's important is that, based on a vague memory of a story on Gandhi that may or may not exist within which the sentiment of "doing what you preach" is imbued, I feel morally motivated to preach to you on something that I do: Supplement vinpocetine.
But perhaps I need to step back a little bit and think this through.
This Gandhi stuff is kind of hard.
I'm in over my head, guys.
TL/DNR: A vasodilator, vinpocetine enhances blood flow to the brain, helps the brain utilize oxygen, and protects the brain from oxidative stress and toxins. Circulatory benefits may help reduce number of neurons lost to poor cererbral bloodflow.Vinpocetine is good for attention, concentration, and memory in the short term (showing benefit to memory within 2 days) and also possesses long-term brain supportive activity that might help with cognitive decline.
Let's review Vinpocetine in more detail.
How Vinpocetine is supposed to work
but first, you may be wondering – what the heck is vinpocetine, anyway? It can be a little confusing, enough so that this substance is considered a supplement in some parts of the world and a drug in other parts of the world. The reason why is that it is not really a natural compound – them post a teen is an alkaloid that is lab-synthesized from Perry Winkle, also known as Vinca minor.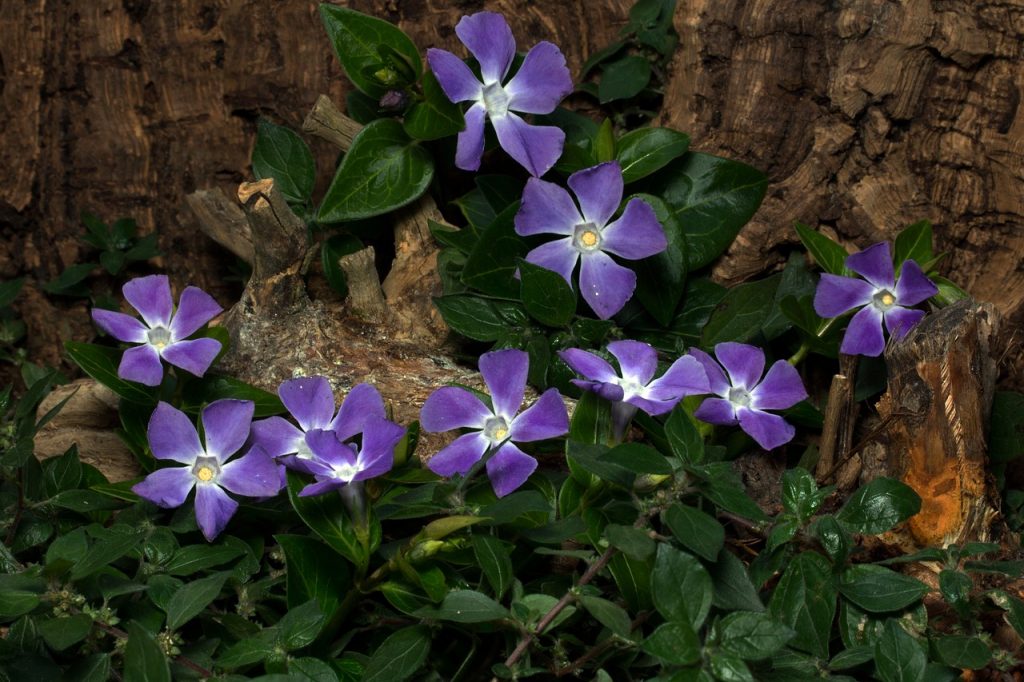 Part of this lab synthesized compound is an active ingredient called Vinca mean, which is responsible for vinpocetine's famous brain circulation-boosting effects.
So what does it mean when brain circulation is better? This is one of those bioactivities that is bigger than it looks at first – because when you enhanced brain circulation, your indirectly supporting brain cell energy metabolism, detoxification, nourishment with other nootropic's, and other factors.
Circulation is a critical component of programs designed to keep the brain healthy and functional as we grow older. So, vinpocetine, with its cerebral circulation benefits, seems a good candidate as a nootropic to help with age-related cognitive concerns.
But if you're like me, you're not that worried about old age yet – and you're much more interested in the sexy potential of all those positive affects healthy circulation may have on the brain – because it seems like that would be great for mental performance in the here and now, too.
If you suspect that vinpocetine boost brainpower based upon this, you might be right. According to a meta-analysis of three studies, researchers reported that vinpocetine (as a branded form called Cognitol) seems to improve some aspects of cerebral function, including memory, attention performance and concentration.
Did you know?
Vinpocetine
is capable of crossing the blood brain barrier in humans, shows rapid uptake into the brain, and is distributed evenly through brain tissue. This has led
researchers
to suggest the vinpocetine has "direct neuronal actions" in the human brain.
Let's move on to those potential vinpocetine mechanisms of action for brain health:
Cerebral circulation booster
Vinpocetine's most famous brain benefit – it is a natural vasodilator that relaxes blood vessels and encourages robust circulation throughout the body, including the brain. What I find especially a remarkable is the research that shows vinpocetine works almost immediately – boosting blood flow to the brain after a single 5 mg serving. Researchers have also noted that larger doses seem to bring greater circulation enhancing effects.
Antioxidant Neuroprotection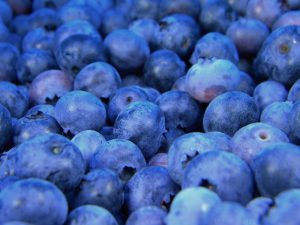 Vinpocetine is a powerful antioxidant, just about as strong as vitamin E. It has been shown to have significant free radical scavenging activity, which gets stronger at larger dosages. Since free radical damage has been linked to cognitive dysfunction, vinpocetine has been studied as an antioxidant for brain health – with some researchers reporting that vinpocetine may have therapeutic value for patients with cerebral vascular problems.
Modulates brain inflammation
Vinpocetine has been hailed by researchers as a potent anti-inflammatory agent with minimal side effects. The same researchers suggested that vinpocetine's anti-inflammatory activity, combined with its other beneficial bioactivities for brain health, could hold potential in the realm of neurodegenerative disorders.
Vinpocetine Benefits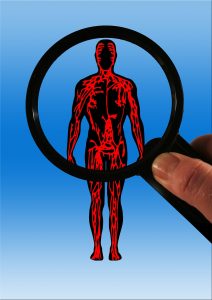 Brain supplement manufacturers tout vinpocetine's cerebral circulation enhancing abilities, and usually seem to position it as a memory pill for helping with normal memory issues associated with growing older.
If you ask me, vinpocetine could do a lot more than that.
I believe it is a safe bet for helping with age-related and cognitive decline, by virtue of its cerebral vascular, antioxidant, and anti-inflammatory activities. But the sexier benefit to me is research suggesting vinpocetine works fast, is naturally drawn to the brain, and is effective in small doses. These possibilities just screamed to me that vinpocetine holds potential as a brain power-boosting nootropic for peak mental performance. And the real cherry on top is that vinpocetine could actually enhance the effects of other nootropic you are taking, by encouraging their delivery to your gray matter.
At least, that's why I'm excited over this nootropic.
But let's see what the researchers have to say about it.
Researchers Have Suggested That Vinpocetine May:
Improve cognitive function by boosting cerebral circulation
In this study, researchers administered vinpocetine supplements to 48 patients with age-related cognitive decline. The vinpocetine was delivered in single 5 mg doses, and separately as 5 mg three times per day for seven days (in a smaller pool of six patients). Patients were tested on cerebral circulation and measures of intellectual impairment.
By the study's end, researchers reported that there was some correlation between poor circulation and cognitive dysfunction in aging brains. They also reported that even a single dose of 5 mg the vinpocetine helped increase blood flow to the brain, with those benefits being more pronounced when vinpocetine was taken three times daily. Researchers concluded that vinpocetine is effective in improving cerebral circulation, which may suggest effectiveness in helping with age-related cognitive problems.
Improve memory performance at high 40 mg dosages.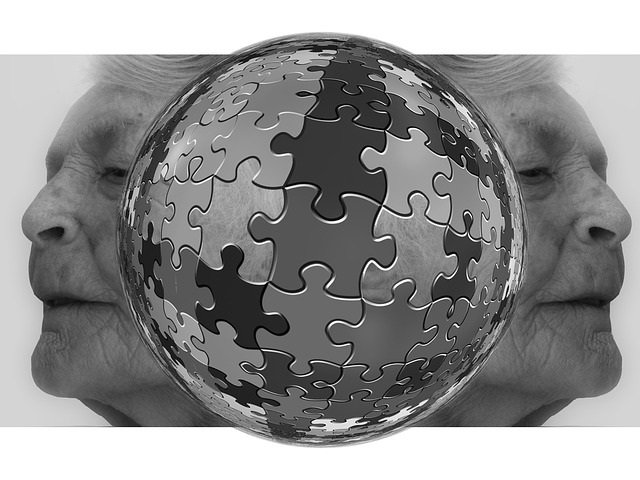 In another small study, 12 healthy female volunteers were administered placebo or vinpocetine at a range of dosages: 10 mg, 20 mg, and 40 mg. Study subjects received pills for two days and followed a randomized, double-blind crossover design. On day three, and one hour after taking the vinpocetine, study subjects were given a range of psychological tests. Vinpocetine failed to affect results on most of the test, but significantly improve performance in one area: memory. It's worth noting that this study result was based on the largest vinpocetine dosage, 40 mg, which is bigger than what most supplements supply.
How to Take Vinpocetine
5 mg looks like it might be a minimum effective dose.
Researchers have tested bigger doses, up to 40 mg, without reported risks or side effects.
Supplement manufacturers supply vinpocetine in doses ranging from 10 mg to 30 mg, often in tablet & capsule forms.
Some research suggests that vinpocetine has dose-dependent effects, indicating that larger doses may bring greater results.
Be sure to take vinpocetine with food. Vinpocetine's bioavailability as been shown at 60% when taken with food, versus 6.7% when taken on an empty stomach
Legal Situation & Availability
While Vinpocetine hails from the Periwinkle plant, it is mostly synthesized today, so falls between a drug and a supplement. Perhaps for this reason, it is sold as a prescription drug across Europe (Cavinton®), used for cognitive issues caused by poor brain circulation. It is available over the counter in Canada and the States, but is not sold at all in New Zealand or Australia.
My Experience with Vinpocetine
Vinpocetine is a nootropic that I take every day in my favorite stack.
I feel like it is a good foundation nootropic for long-range brain health, but I also find it really sexy that it could boost the effectiveness of other nootropics I am taking by helping them to reach the desired target: My brain.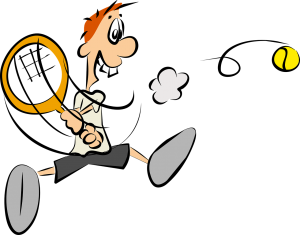 It's kind of like how I get excited about taking black pepper extract, which also has been shown to enhance nutrient absorption. The evidence is there, and I just love the idea of making supplements more effective with these optimizers, which also naturally makes them more cost-effective
Since I'm taking it every day, along with all these other nootropics in my daily stack, it's hard to isolate vinpocetine's direct benefits. However, I have experimented with vinpocetine as a standalone brain boosting nootropic. In my experiences, this is another one, when you take it on its own at a potent dosage (I felt tangible effects at 30 mg), it can work pretty fast.
It's not like a massive rush or anything, but I felt subtle effects that I would describe as heightened focus and energized thinking. I can't attest to memory benefits, even though that's what it seems most famous for.
But I give vinpocetine two geeky thumbs up for helping with mental performance in the short term. Not that, like, psh, I need it or anything…
Is Vinpocetine a Good Nootropic?
I am going to say yes, and upgrade that statement to say the vinpocetine is a great nootropic.
In my opinion this is one of those core nootropic that should be a part of every single brain health regimen. It is evidence backed for boosting brain circulation, antioxidant and anti-inflammatory activity – these effects are just good for the brain.
Most of the evidence out there seems to point users towards vinpocetine as a geriatric brain pill. There is truth to this, just like in its counterpart Ginkgo Biloba. Brain circulation benefits have the most appeal for people with brain circulation problems. These problems increase with age and are linked to age-related cognitive decline.
We get it.
But in my opinion, what makes vinpocetine even more awesome is its potential as a performance enhancer. This benefit may not be as direct, but by boosting cerebral circulation it helps to energize and invigorate the brain, and with it, your thinking.
Get ready for some rock 'n roll ratings for this legendary brain circulation alkaloid:
Overall Vinpocetine Power Rating
Brain Energy

Neurotransmitters

Cerebral Circulation

Brainwaves

Brain Regeneration

Neuroprotective