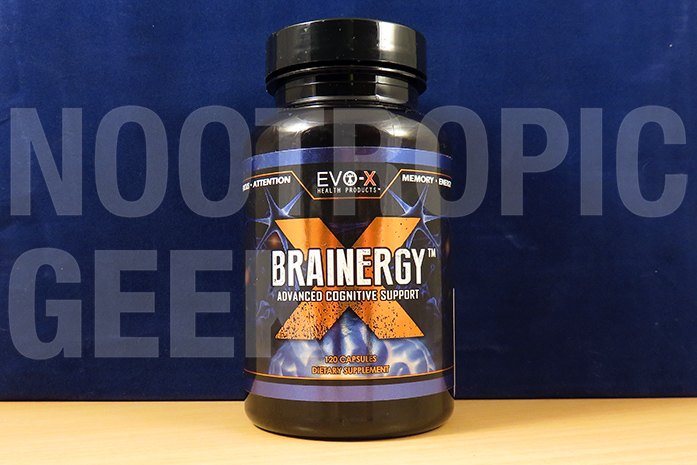 One of my favorite alibis as an online gamer:
"This lag is killing me!"
I know I'm not alone in this. When things are going sour, headshots aren't lining up against other players, headshots are lining up against you, then you have to go for the ultimate cop-out: "My connection is hardcore lagging, doods."
The problem with this is that, despite saving face among a bunch of faceless players (who know you're lying), you're still not having fun. Plus, if you're health conscious, then you won't go for the energy drink that may help your gameplay.
So what do you do?
You go for EVO-X Brainergy. The energy drink replacement of this review.
About EVO-X Brainergy
Formulated by EVO-X Health Products, EVO-X Brainergy is a nootropic energy drink replacement minus the jittery sugar rush.
Most of the energy drink favorites are all here, including caffeine, which I don't qualify as a nootropic–yet, can appreciate in an energy drink alternative.
EVO-X Brainergy does good by providing clean, patented veggie capsules, but does bad by hiding its formula underneath a proprietary blend.
EVO-X Brainergy Ingredients

Ingredients
Amount Per Serving
 Vitamin B1 (Thiamine HCl)
5 mg (333% DV)
 Vitamin B2 (Riboflavin)
2.5 mg (147% DV)
 Vitamin B3 (Niacinamide)
20 mg (100% DV)
 Vitamin B6 (Pyridoxine HCl)
5 mg (250% DV)
 Vitamin B12 (Cyanocobalamin)
130 mcg (2167% DV)
Synergistic Cognitive Compound
1405 mg
 L-Theanine, Caffeine, L-Taurine, Rhodiola Rosea Powder, Bacopa Monnieri, Panax Ginseng, L-Tyrosine, Ginkgo Biloba, Alpha GPC, Piperine
Serving Size: 2 Capsules
Servings Per Container: 60
Other Ingredients: Veggie Capsule, Microcrystalline Cellulose, Nuflow® Rice Bran Extract
Directions: Take up to 2 capsules every 6 hours or as directed by a healthcare professional.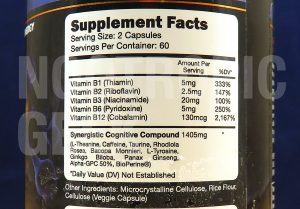 My Brainergy Review
Check it out: Above 100% DV for all of the B vitamins. Things were looking pretty good there, EVO-X Brainergy, but then you hit me with a proprietary blend… What am I going to do with you?
Let's see how these ingredients stack up:
B Vitamins
Deficiency in any B vitamin can cause serious disruption in the nervous system. Because of this, many nootropic aficionados claim that a quality B vitamin complex is the first place to start for securing brain health. I can stand by that sentiment, despite that deficiency in most of these vitamins is rare.
At the least, they're safe, have decent mood boosting benefits, and may help potentiate the bio-actions of other nootropics. However, the best nootropic B vitamins are:
Vitamin B6 – Presented here in cheap-o Pyridoxine HCl form (P-5-P is better), B6 is the only true nootropic B vitamin for its demonstrated cognition & mood boosts. More on Vitamin B6.
Vitamin B12 – Presented here in cheap-o Cyanocobalamin (Methylcobalamin is better), B12 is not a true nootropic, but it is solid for elderly brain health. More on Vitamin B12.
Synergistic Cognitive Compound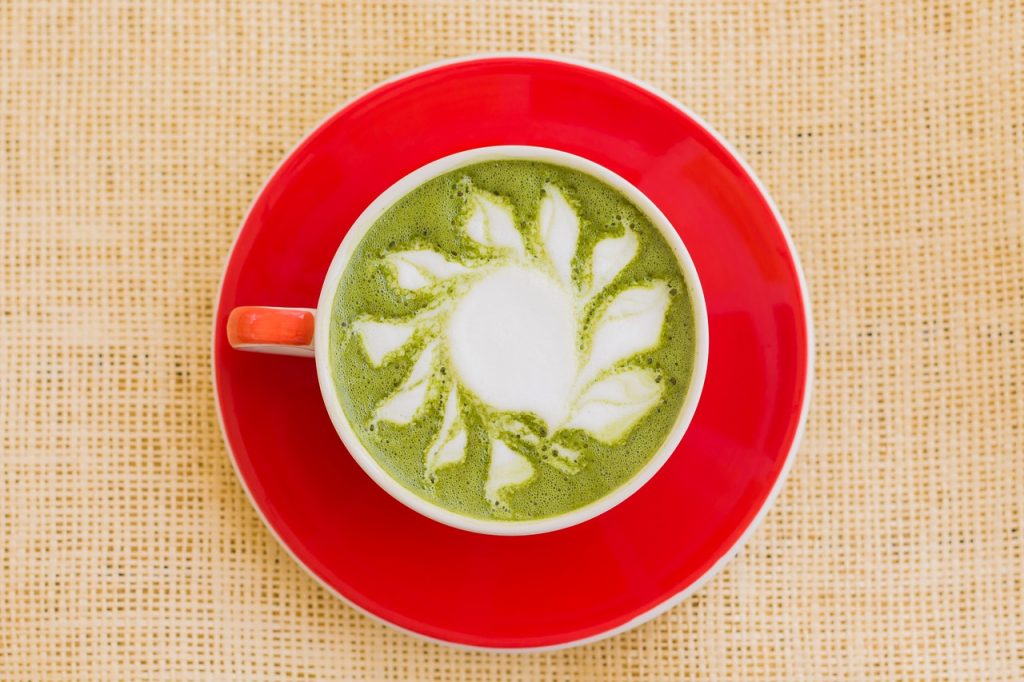 L-Theanine – Time-tested green tea compound known for its "relaxing wakefulness" effects on cognition. Perfect complementary compound for the next ingredient. More on L-Theanine.
Caffeine – Have you ever heard of this? Caffeine is not a nootropic, but a popular mental stimulant best taken with L-Theanine to mellow out the caffeinated jitters.
L-Taurine – Straight bull semen… Okay, not really (what a weird rumor), but rather a notable sedative with significant anti-anxiety effects. May further help L-Theanine's "relaxing wakefulness" here. More on Taurine.
Rhodiola Rosea Powder – Powerful adaptogenic herb, kept secret by the USSR for decades due to its significant improvements on fatigue, mental power, & stress. More on Rhodiola Rosea.
Bacopa Monnieri – Powerful Ayurvedic herb (that's also adaptogenic), also known as the "Student's Herb" (by me) for its benefits on learning & memory. This is a nootropic that requires long-term supplement to achieve full effect. More on Bacopa Monnieri.
Panax Ginseng – More anti-stress adaptogenesis, baby. Ginseng is a popular multi-purpose herb that helps resist stress, while boosting mental energy & cognitive performance. More on Panax Ginseng.
L-Tyrosine – This compound is directly linked to stress as it gets burned by the brain to keep up with stressful, demanding situations. Supplementing L-Tyrosine during stressful conditions may help alleviate the mind-drain, sustaining mental power & cognition. More on L-Tyrosine.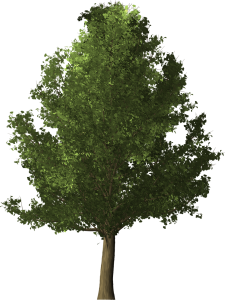 Ginkgo Biloba – Not just for old folks no more! Ginkgo's circulation effects were traditionally valued in elderly health nutrition, but the plant's bio-benefits on memory & attention seem to benefit men & women of all ages. More on Ginkgo Biloba.
Alpha GPC – Popular choline donor, acting as a precursor to neurotransmitter acetylcholine, which helps facilitate cognitive functions related to memory & learning. Of all the choline donors, Alpha GPC is more readily absorbed. More on Choline Donors.
Piperine – Substance in black pepper that has been shown to enhance nutrient absorption, in effect increasing the overall bio-availability of this formula.
EVO-X Brainergy: Energy 4 da Brain
"REPLACE ENERGY DRINKS FOREVER."
This is the proclaimed intent of EVO-X Brainergy: To replace energy drinks.
Typically, I squint my eyes and a cast a sideways glance at such claims, and initially I did these things when reading EVO-X Brainergy's product description. But when I took a look at the supplement facts, and saw energy drink favorites B vitamins, Caffeine, Taurine, & L-Tyrosine, I unsquinted my eyes, repositioned my glance in straightforward fashion, and realized that:
EVO-X Brainergy is actually a damn good energy drink replacement.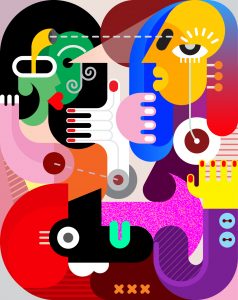 Energy drinks are essentially Satan in the pagan world of nootropics, but they do have, believe it or not, brain healthy ingredients in them–practically all of which are found in this stack. They are the aforementioned B vitamins, Taurine, & L-Tyrosine. Caffeine I don't necessarily consider as "healthy" nor as a nootropic, but I'll accept it here as EVO-X Brainergy makes for a much healthier caffeine source than energy drinks.
What's most impressive about this formula is that it doesn't stop with energy drink ingredients. It also throws in a hefty amount of cognitive enhancing nootropics that support both brain health & function. In fact, there's nothing in this formula that gives me reason to squint my eyes & cast a sideways glance. Everything here has a purpose. Nothing raises any question marks or RED flags.
On the whole, the EVO-X Brainergy experience looks like one of energized focus & creativity with the potential to aid memory & learning for the long-run.
However, considering the popularity of energy drinks among gamers, I suppose the real test would be Does EVO-X Brainergy enhance my Rainbow 6: Siege performance? If the answer is yes, then you have yourself a mighty fine mental booster on your hands.
The Pros
EVO-X Brainergy supplies all that's good in an energy drink, leaving behind all the "nasties" for an impressive, healthy mental performance enhancer.
Even the ingredients outside of the "energy drink ingredients" are impressive, stacking up some exotic anti-stress adaptogens & compounds.
EVO-X Brainergy has got some good customer reviews online, for what it's worth…
Piperine is a major boost to any formula for its nutrient absorption benefits. I'm always happy to see some black pepper in a product.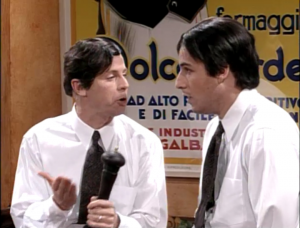 The Cons
The proprietary blend is a major drag on this formula, especially considering how awesome the ingredient choices are. I'm particularly disappointed to see a prop blend here.
The B vitamin forms could be improved across-the-board to more bio-active forms.
Many of the herbs could be improved to more potent extract forms as well.
Pricing
$23.56 for 120 capsules, a 30-day supply
$0.39 per serving
Who Takes EVO-X Brainergy?
I have nothing to back this claim on, but I'm going to say gamers. At least, it's my gamer side that's frothing a little at the mouth for EVO-X Brainergy–although, my professional "working" side also likes the look of this nootropic as an entry-level "caffeinated" nootropic stack.
Where to Get It
EVO-X Brainergy can be bought through Amazon.
Conclusion: Does EVO-X Brainergy Work?
Yes, EVO-X Brainergy works, depending on the allocation of milligrams underneath that annoying prop blend label. At worst, EVO-X Brainergy is an overglorified B Vitamin + Caffeine stack–however, I doubt that this is the case. For the most part, there's enough milligrams to cover most of the ingredients; although, I have little confidence in that lowly prioritized Alpha GPC.
Even knowing what we know now about energy drinks, they're still massively popular.
I like to think that this is largely due to two reasons:
Energy drinks are delicious.
Energy drink alternatives are limited.
Many alternatives themselves seem to just replace one unhealthy vice with another. Thankfully, EVO-X Brainergy seems to break this trend by providing healthy energy drink ingredients in addition to healthy nootropics.
Honestly, it's a good thing we're ending this review here, because the more I think about this stack, the better it sounds.
I don't want to freak you out by Geeking out.
Final Rating
Formulation Strategy

Brainpower Benefits

Brain Health Benefits

Transparency

Quality

Value