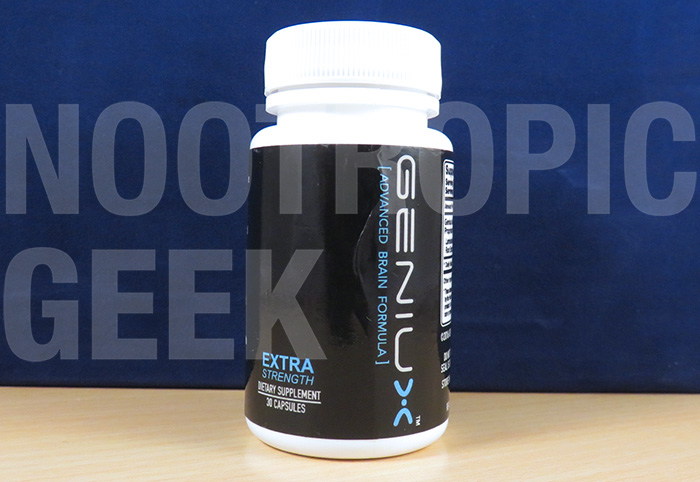 Summary: Geniux Review
Geniux is an oddly familiar and popular nootropic brand name, despite delivering what's a pretty meager ineffective formula. Sure, it has caffeine which is remarkably "effective" in a sense. But, typically, when we're looking to elevate our brain health and performance, we're looking for something more than caffeine. And Geniux does offer a little more, but it's, unfortunately, not enough and nowhere near comparable to the best nootropic stacks:
No one works harder than the bee.
And word on the street*, this may be partly due to the bee brain's conditional ability to resist the effects of cognitive aging common to most, if not all, animal species (*by "street" I mean this study). Thus it would make sense to tap into bee pollen as a potential brain health nutrient. After all, it wouldn't be the first time we've tried harnessing genius bestial powers from the byproduct of a beast (SEE: Ray Lewis & Deer Antler Velvet).
What doesn't make sense is outright labelling bee pollen as a "potent Nootropic."
Who is doing that? you ask.
Geniux is doing that, I respond.
Why?? you query.
Good question… Let's hit the reviews:
About Geniux
Selling itself as an "Advanced-Brain-Formula," Geniux Limitless Pill is riding on the Limitless "smart pill" hype train, despite the stigma attached to it.
The leading ingredient in this blend is bee pollen, a unique brain health booster with questionable potential, followed by caffeine & Eleuthero root extract.
The Geniux Proprietary Blend is just that: A proprietary blend. Due to this, the ingredient dosages are hidden from consumers & geeky reviewers.
Geniux Ingredients

Ingredients
Amount Per Serving
Geniux Proprietary Blend
500 mg
 Bee Pollen
**
 Caffeine
**
 Eleuthero Root Extract
**
Serving Size: 1 Capsule
Servings Per Container: 30
Other Ingredients: Gelatin
Directions: Take 1 pill every morning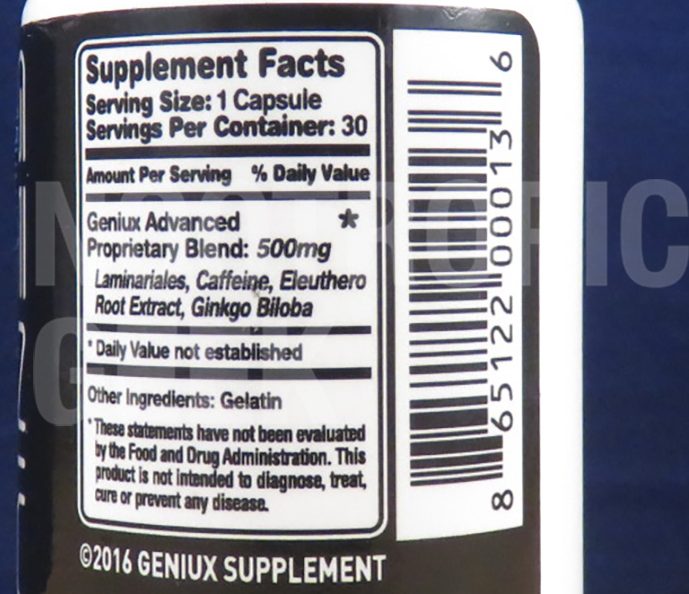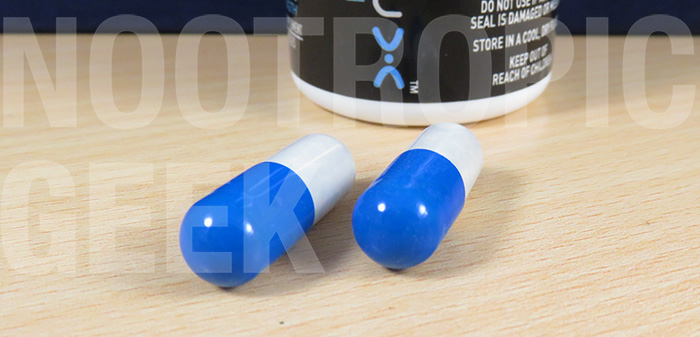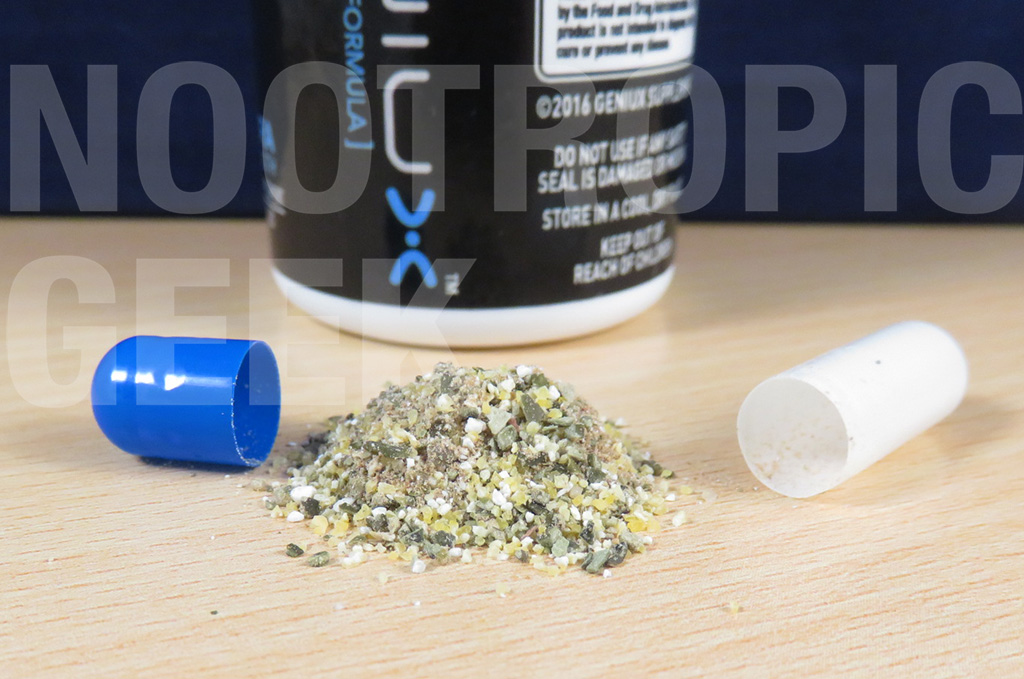 Geniux Review: Ingredients
Geniux disappoints on the "smart pill" appeal it sells itself on, but impresses with its unique, all-natural formula. Bee pollen? Groovy. Does it work?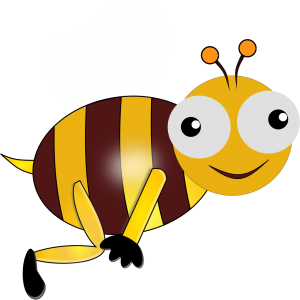 Bee Pollen – The leading ingredient in this blend is interesting for its antioxidant, anti-inflammatory, immune-enhancing benefits–the sum of which may boost brain health. Yet given the wide species-specific diversity of bee pollen, it's difficult to pinpoint the exact nature of Geniux's pollen.
Caffeine – Have you ever heard of Caffeine? It's… how do I explain this… Caffeine is, like, this stuff found in coffee & tea & cocoa that makes you, like, feel good. Energized. It's a cheap stimulant, not a nootropic. More on Caffeine.
Eleuthero Root Extract – Commonly referred to as Ginseng, despite not being a true ginseng plant, Eleuthero is classified as an adaptogen, a category of herbs that help combat stress for general health. However, Eleuthero is relatively under-researched compared to other adaptogens.
Geniux Review: Little More Than a Caffeine Pill
The official title of this product: Geniux Limitless Pill.
So, what we seem to be dealing with here is another nootropic stack that has latched onto the Limitless "genius" phenomena that was all the rage in 2011 and continues to make waves in supplement marketing to this day.
I get it: Bradley Cooper is a hunk. That's undeniable.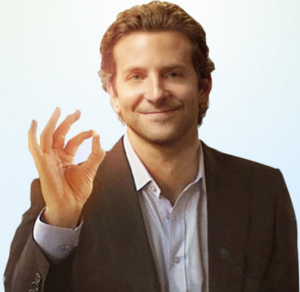 But the shameless association with Limitless has somewhat formed itself into a RED flag, considering that most "Limitless pills" on the market are bunk products. Geniux Limitless Pill teeters on the edge of bunkness with its proprietary blend nonsense & heavy reliance on bee pollen–which might possibly maybe help brain health, but doesn't offer any nootropic advantages. Caffeine, on the other hand, does provide notable cognitive stimulation, the type of stimulation that, if you didn't know caffeine was in the formula, you would mistake for actual nootropic activity.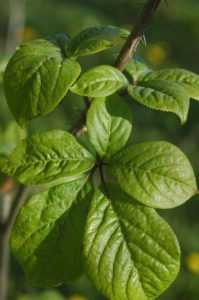 Yet, Geniux refrains from diving full bore into bunkness by including Eleuthero, which provides additional brain health support to bee pollen's antioxidant, anti-inflammation, immune-enhancement bio-actions. In particular, one of the benefits advertised by Geniux's manufacturers is that "the product helps a user stay calm, happy and relaxed by relieving them of stress." This claim is earned by Eleuthero's adaptogenic properties.
However, the other claimed benefits:
Increase the brain reaction
Increase memory recall
Increase your energy
Improve your memory and focus
Aside from the "energy" claim, these benefits are not earned. Especially when you consider the implications of "brain reaction."
Which could mean just about anything.
The Pros
Caffeine isn't a nootropic, but it's a popular drug compound. Understandably so. Geniux is a valid, healthy caffeine source.
Eleuthero is by far the best ingredient in this short formula. Adaptogens boost all-around health, including brain health.
The Cons
Hiding the entire formula under a prop blend label hides the individual dosages of each ingredient, making me vurry, vurry unhappy.
The overall dosage doesn't leave much room for Eleuthero to have much of an effect. Normally, doubling the serving would solve this, but doubling Geniux doubles the caffeine.
Not a nootropic. Sure, Eleuthero may have indirect nootropic advantages, but on the whole Geniux's two primary ingredients don't do much, nootropically speaking.
Pricing
$37.65 for 30 capsules, a 30-day supply
$1.26 per serving
Who Takes Geniux?
The "#1 rated All Natural Limitless Pill supplement" description would have you thinking everyone is taking Geniux, but the only customers I see returning to Geniux do it simply for the caffeinated feel-goods.
Where to Get It
Geniux is available directly through the manufacturers & indirectly through Amazon. More on Buying Nootropics on Amazon here.
Conclusion: Does Geniux Work?
Does a cup of coffee work?
If you said "Yes!!" to that, then yes, Geniux will at least feel like it's working… but as far as nootropics go, this is a very weak entry in the nootropic market.
That's the power of caffeine, particularly in nootropic stacks where the power of caffeine is often harnessed to trigger a placebo effect. On that note, Geniux's caffeine is surrounded by small amount of brain healthy Eleuthero, giving these pills a slight edge over coffee.
Even so, Geniux is a far cry from the best caffeine pill. Instead I recommend perusing through the following list: BEST NOOTROPICS FOR ENERGY.
Final Rating
Formulation Strategy

Brainpower Benefits

Brain Health Benefits

Transparency

Quality

Value