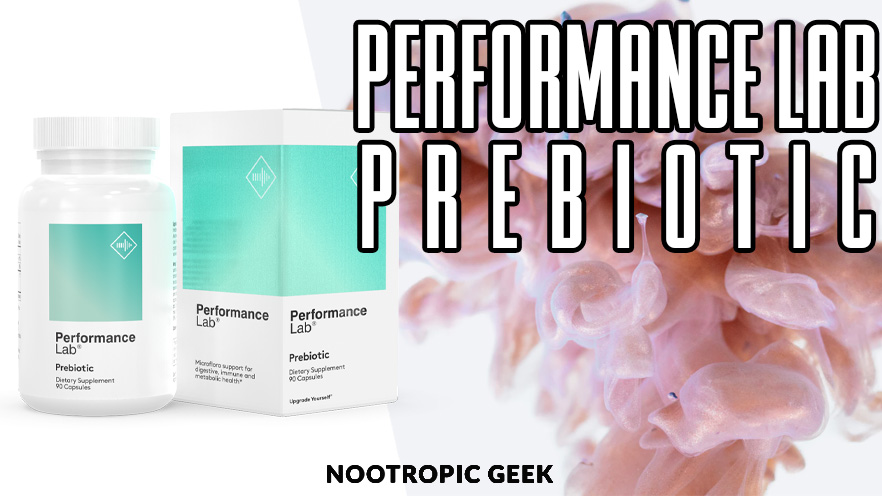 Boost Your Gut Microbiome for a Better Mind-Body Connection
Let's forget about the brain for a moment and focus on the "second brain," otherwise known as the gut. While, yes, boosting brain health is obviously key to enhancing cognitive performance, the health of your gut is also severely important to your mental fitness.
Specifically, the health of your gut microbiome — i.e., your gut bacteria.
Those already familiar with probiotics likely already understand the importance of your gut bacteria. Lining your intestine are billions of beneficial bacteria that assist with the digestive process, and that actually outnumber the human cells in your body.
On a sheer number count basis, you're actually more bacterial than human.
One way to boost your gut microbiome health is to take probiotics, which are live cultures of consumable bacteria, such as those found in yogurt and other fermented foods. However, the superior way to boost your gut health is to take prebiotics — a food category that selectively nourishes the beneficial bacteria already present in your gut.
This is the idea behind Performance Lab Prebiotic, an advanced prebiotic formula delivered in prebiotic-cultivated capsules for total gut health optimization.
In this Performance Lab Prebiotic review, I cover the merits of this awesome gut support supplement. However, if you're wondering why I, the Nootropic Geek, am interested in a gut support supplement, as opposed to a brain support formula, let's first go over the link between the gut and the brain: the Gut-Brain Axis.
What is the Gut-Brain Axis?
Nicknamed the "Second Brain," the enteric nervous system involves a mesh-like network of nervous tissue that orchestrates gastrointestinal (GI) behavior. As a "nervous system," the enteric nervous system ultimately links to the central nervous system. The specific name of this link? The Gut-Brain Axis.
The gut-brain axis is bidirectional, meaning that communication between the gut (enteric nervous system) and the brain (central nervous system) is a two-way street. For example, anxiety often produces a feeling of "butterflies in the stomach," such as when you nervously approach that hot babe you've been awkwardly staring at for the past few weeks. Likewise, disturbances in the gut may affect mental and emotional state via the gut-brain axis.
This makes understanding your gut microbiome, the bacterial composition of your intestines, important to fully understanding your mental state — and, thus, important to fully understanding how to improve your mental state. Nootropics may help you enhance cognition directly on the level of the brain, but "gut support" supplements, like Performance Lab Prebiotic, are just as important (if not generally more important) as cognitive enhancers when it comes to cognitive health.
A healthy gut microbiome is required for optimal cognitive performance — as well as optimal performance for virtually all other bodily systems.
About Performance Lab Prebiotic
Performance Lab Prebiotic is a clean, effective source of daily 2-in-1 prebiotic + soluble fiber support for healthy metabolic performance.
Combining inulin and FOS (fructooligosaccharides), Performance Lab Prebiotic's Orafti Synergy1 is a leader in prebiotic supplementation.
Performance Lab Prebiotic's prebiotic-cultivated NutriCaps capsules seal the deal on this prebiotic formula, leaving out all unnecessary synthetics and artificial additives common to many other inferior supplements that counterproductively damage gut health.
Performance Lab Prebiotic Ingredients

Ingredients
Amount Per Serving
Calories
4
Total Carbohydrates
2 g (<1% DV)
 Fiber
1.7 g (6% DV)
Orafti® Synergy1 (Inulin-FOS) (FructoOligoSaccharides from Chicory Root [Cichorium intybus])
2 g
Serving Size: 3 NutriCaps®
Servings Per Container: 30
Other Ingredients: NutriCaps® Pullulan Capsule, NuFlow® Rice Concentrate
Directions: For best results take 3 capsules with your first meal of the day, and 3 capsules with your second meal. Always take Prebiotic with at least 8 oz. of water.
The Performance Lab Prebiotic formula is one of the simplest to review. Only one major ingredient: Orafti® Synergy1; however, this one ingredient is really a two-in-one, combining inulin fiber with fructooligosaccharides (FOS). Let's check it out:
Performance Lab Prebiotic Review: Ingredients
Orafti® Synergy1 (Inulin-FOS from Chicory Root): as arguably the best prebiotic fiber, the bonded combination of inulin+FOS is virtually synonymous with "prebiotic." Functionally similar, inulin and FOS only slightly differ in their structure, with inulin acting as a long-chain molecule and FOS as a short-chained one. Together, these prebiotic fibers selectively promote Bifidobacterium, a particularly beneficial gut bacteria strain, while also providing soluble fiber benefits for additional promotion of digestive health, regularity, and weight control.
Probiotics vs. Prebiotics: What's the Difference?
Virtually everyone these days knows about probiotics, yet few know of the benefits of prebiotics. Though nearly identical in spelling, probiotics and prebiotics drastically differ in the following ways:
Probiotics: live cultures of beneficial bacterial strains that support a healthy gut microbiome and may be consumed as a dietary supplement.
Prebiotics: non-digestible food fibers that require the assistance of beneficial bacteria (i.e., probiotics) to fully digest and absorb in the gut.
In other words, prebiotics feed the beneficial bacteria already present in your gut, whereas probiotics are the bacteria themselves. While both are taken with the intention to improve gut health, prebiotic supplements are generally superior to probiotics, considering the fragility of probiotics (which must be consumed alive to work) relative to the much sturdier prebiotics. Not to mention that prebiotics benefit all types of gut biomes, whereas probiotics only deliver specific species of beneficial bacteria that may not totally align with the composition of your gut biome.
Performance Lab Prebiotic Review: My Experience
I've long appreciated the value of a healthy gut microbiome, ever since a physician recommended taking probiotic-enhanced foods while on a heavy antibiotic known to disrupt gut health.
Because gut health is so central to virtually all of the body's health systems, it's difficult to self-diagnose having a "poor gut microbiome," or dysbiosis. However, many of us are familiar with the symptoms of gut dysbiosis: poor digestive performance, difficulty losing weight, ongoing bloat, etc., etc.
And anyone who has experienced these symptoms are familiar with their associated effects on cognitive performance. The willpower to do anything simply tanks when the gut's not feeling well.
This is why Performance Lab Prebiotic has been not only personally pivotal in improving my feelings of intestinal wellness but has also been surprisingly effective at stably elevating my brain-game.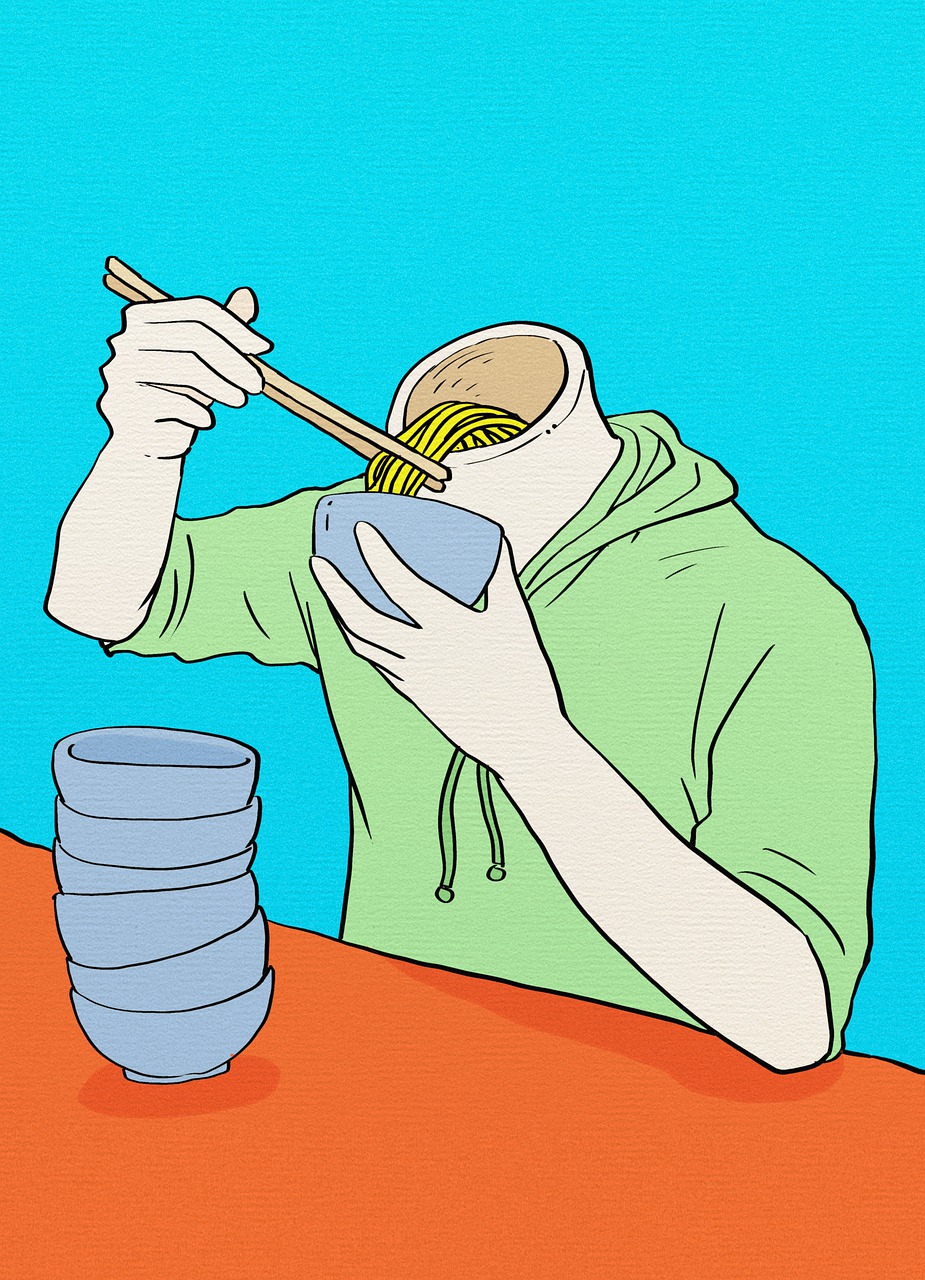 Every morning, before I take my nootropics and MCT oil, I take Performance Lab Prebiotic. Immediately, what I notice, in conjunction with MCT oil's satiety-boosting effects, is a feel-good feeling of fullness — and "fullness" in the nutritional sense. After weeks of supplementation, that feeling expanded into a general improvement on my energy levels and craving control.
Perhaps more than anything, the decrease in my unhealthy food cravings has been the greatest benefit of taking Performance Lab Prebiotic. Without the addictive-like "need" to consume salt, sugar, fat, etc., I'm able to focus on my daily work and activity without distraction or the lethargy that typically follows a junk-food binge.
My girlfriend particularly enjoys Performance Lab Prebiotic, as it's helped her deal with issues of bloating and (she'll hate me for saying this) bowel regularity. The result has been improved energy levels, exercise performance, and an all-around better mood.
And if my girlfriend's happy, I'm allowed to be happy, too. That's about as high of praise as I can give Performance Lab Prebiotic.
Want some?
Get the Best Deal on Performance Lab Prebiotic here.
The Pros
Performance Lab Prebiotic supplies a hyperfocused, hyperrefined supply of Orafti Synergy1, a patented inulin+FOS prebiotic duo backed by clinical research.
Encapsulated in prebiotic-cultivated NutriCaps, Performance Lab Prebiotic is a gut healthy formula inside and out — without any risky synthetics or additives.
Taken daily and consistently, Prebiotic's effects accumulate, promoting long-term improvements in your overall gut microbiome, as inulin+FOS encourages the growth of Bifidobacteria, the ideal probiotic strain for gut health and digestive regularity.
The Cons
As with all prebiotics, the effects aren't immediate, so some patience is required for the gut-adjusting benefits of Prebiotic to manifest.
Pricing
1 Box
$39 for 90 capsules, a 30-day supply
$1.30 per serving
2 Boxes
$78 for 180 capsules, a 60-day supply
$1.30 per serving
3 Boxes (+ 1 Free)
$117 for 360 capsules, a 120-day supply
$0.98 per serving
No doubt, buying in bulk is the most cost-efficient option here on a "price per serving" basis. What's more, buying the 3 boxes (+ 1 free box) option also grants you free shipping + handling, which applies to the entire order — even if you add, say, just one bottle of Performance Lab Sleep or Performance Lab Energy to that same order.
Who Takes Performance Lab Prebiotic?
Anyone can (and probably should) take Performance Lab Prebiotic. As opposed to probiotics, which (though overwhelmingly safe and healthy) aren't for everyone, prebiotics may potentially help a wider range of folks than probiotics. However, if you're feeling like your digestive system has run significantly off-track, Performance Lab Prebiotic may be particularly helpful for you.
Stack with Performance Lab NutriGenesis Multi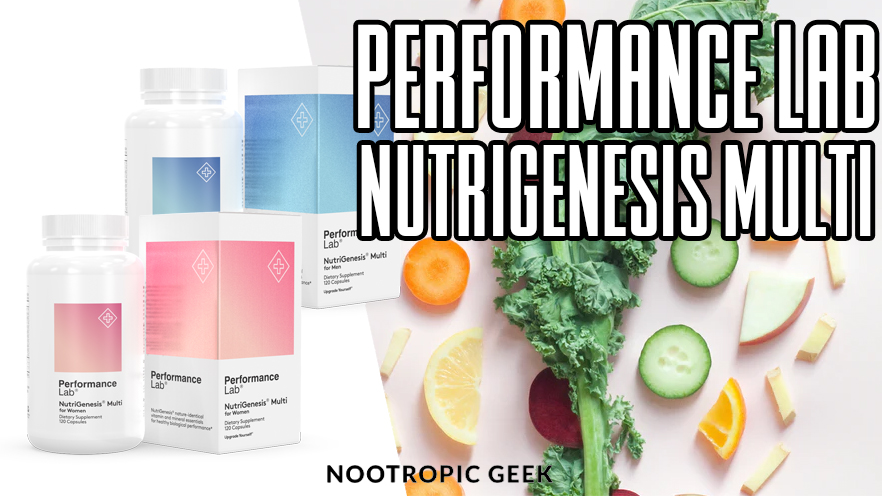 Performance Lab Prebiotic helps you maximize your nutrient absorption and utilization, and Performance Lab NutriGenesis Multi has the nutrients. Or, at least, the micronutrients, meaning all the essential vitamins and minerals required for a healthy, active lifestyle.
What's the point of a healthy diet if your gut biome isn't able to fully digest and absorb all of it? Likewise, what's the point of a healthy gut biome if your diet lacks all the essential nutrients?
By stack Performance Lab Prebiotic with Performance Lab NutriGenesis Multi, a multivitamin stack complexed with natural cofactors (probiotics, enzymes, antioxidants, etc.) for enhanced bioavailability, you can ensure that both your gut biome and micronutrient levels are all up to par for an all-around boost on cognitive, athletic, and metabolic fitness.
Want some? Get the Best Deal on Performance Lab NutriGenesis Multi here.
Read my Performance Lab NutriGenesis Multi review here.
Where to Buy It
You can buy Performance Lab Prebiotic here.
All Performance Lab supplements — including the Performance Lab CORE Range and SPORT Range — sell exclusively through the Performance Lab website: www.performancelab.com
Conclusion: Does Performance Lab Prebiotic Work?
Yes, Performance Lab Prebiotic works. Of all the prebiotic supplements I've tried, Performance Lab Prebiotic has produced the most noticeable results, without any compromising rise in bloat or digestive discomfort.
That Performance Lab Prebiotic encapsulates its prebiotic formula in prebiotic-infused NutriCaps capsules is also a major bonus here, considering how much supplements (prebiotic or otherwise) tend to deliver their formulas in cheap, harsh synthetics and artificial additives.
Everything here is designated for gut health enhancement and, via the gut-brain axis, an improved mental state. For both athletes and nootropic nerds, Performance Lab Prebiotic is a smart, simple supplement you can take daily for a major boost on your long-term health, weight, and performance.
Want some? Get the Best Deal on Performance Lab Prebiotic here.
Read my Best Nootropic Supplements to Buy in 2021 list here.
Final Rating