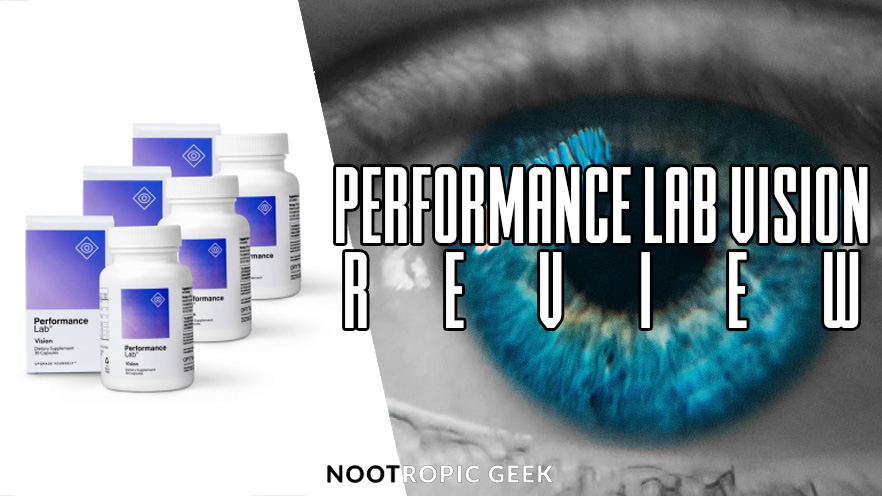 The Best Vision Support Supplement of 2020
My eyes are insanely valuable. I use them to see things, after all! So, in this Performance Lab Vision review, I'm holding this supplement up to a higher-than-average standard: whereas other supplement reviews on this site typically address whether or not a formula can help me think thoughts better, this review judges whether or not this supplements helps me see out of my damn eyes.
Okay, not really, but you get what I mean: if a supplement can actually help my vision, that's a pretty big deal. I'm all about that.
So, am I all about Performance Lab Vision or is this stack complete BS? Spoiler alert: I'm all about this stack. But if you'd like to know exactly why I, the nootropic geek, am all about this stack, please read this nifty review I wrote up.
About Performance Lab Vision
Performance Lab Vision is a vision support supplement that supplies all-natural antioxidant pigments that are naturally highly concentrated in the eye.
Lutein + Zeaxanthin: you're damn right Performance Lab supplies this antioxidant duo–otherwise, what kind of vision supplement would this be?
Also, Performance Lab Vision is affordably priced, which is great considering the exceptional quality of these ingredients, all of which contribute to better eye sight and eye care from different ocular pathways.
Performance Lab Vision Ingredients

Ingredients
Amount Per Serving
European Freeze-Dried Blackcurrant (Ribus nigrum) (fruit)
300mg
European Blackcurrant Extract (fruit) (std. for min. 25% anthocyanins and typically providing 2.2% C3G)
25mg
European Bilberry Extract (Vaccinium myrtillus) (fruit) (std. for min. 25% anthocyanosides)
25mg
Lutein (as FloraGLO®) (marigold flower extract)
10mg
Zeaxanthin (as FloraGLO®) (marigold flower extract)
2mg
Astaxanthin (as Haematococcus pluvialis algal extract)
1mg
Saffron (Crocus sativus) (stigma) (std. for min. 0.3% safranal)
1mg
Serving Size: 1 Plantcap®
Servings Per Container: 30
Other Ingredients: Plantcaps® Pullulan Capsule, NuFlow® Rice Concentrate
Directions: Take 1-2 capsules with you first meal of the day. For best results use daily and consistently.
Seven ingredients, all antioxidants, no proprietary blends. Hell yea, let's just jump into it, Philly-D-style:
Performance Lab Vision Review: Ingredients
European Blackcurrant: Supplied as both freeze-dried blackcurrant and blackcurrant extract, Performance Lab's blackcurrant ingredient delivers a potent, comprehensive range of this berry's eye-protective anthocyanin antioxidants. One of these antioxidants, a purple pigment called cyanidin-3-glucoside (C3G), helps structure and support the retina's ability to activate night vision. Plus, faster eye retina-to-brain speed for quicker reactions–that's a pretty nifty benefit of this compound, too.
European Bilberry Extract (std. for min. 25% anthocyanosides): Alongside blackcurrant, bilberry extract supplies a similar complex of purple pigment antioxidants that assist with retinal performance and blood flow to the retina. The benefit: enhanced ocular circulation for reduced eye strain.
Lutein + Zeaxanthin (as FloraGLO®): the superstar duo of this stack, lutein and zeaxanthin are two popular carotenoid antioxidants for eye health. Highly concentrated in the macula, the part of the retina associated with sharp central vision, these two compounds help protect against the negative effects of blue light exposure (the blue light emitting from the screen you're staring at right now!!), which has been linked to eye strain, impaired acuity, and poor long-distance vision. Compared to cheaper forms, Performance Lab uses cleaner, enhanced versions of these compounds, delivered as FloraGLO–a non-GMO extract from marigold flowers.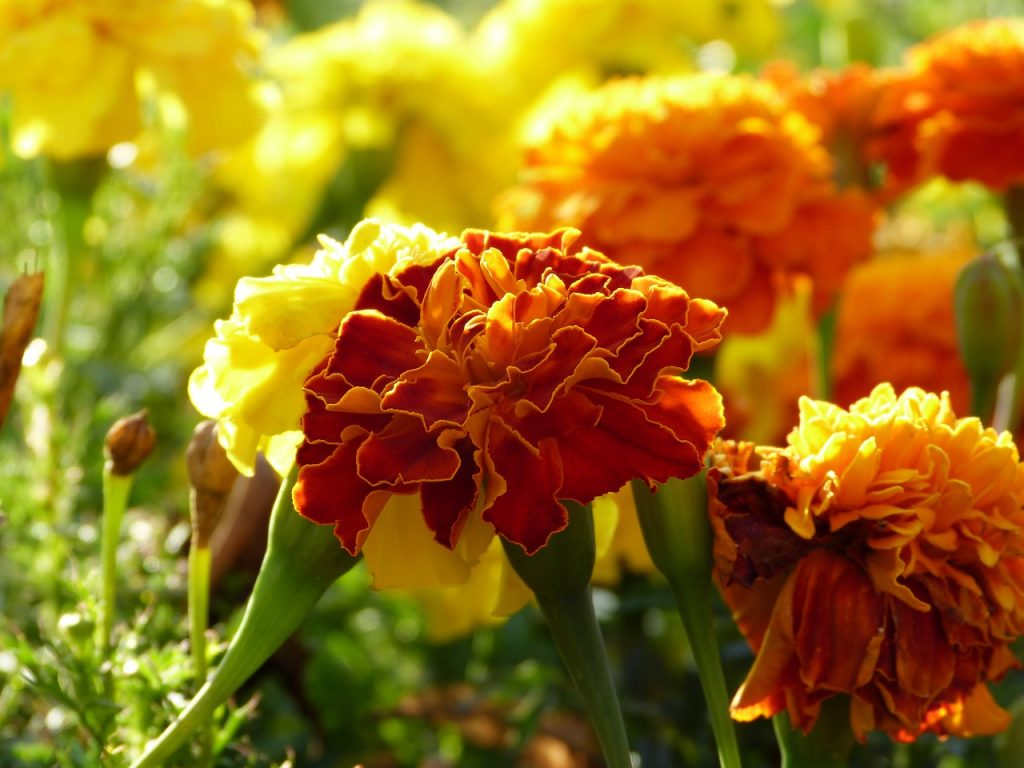 Astaxanthin (as Haematococcus pluvialis algal extract): found in algae and algae-eating animals, astaxanthinis a pinkish xanthophyll antioxidant that helps increase blood flow to the eyes, nourishing and energizing visual performance.
Saffron (Crocus sativus) (std. for min. 0.3% safranal): safranal and crocin, these are the two saffron-sourced antioxidants of interest here. By replenishing macula pigment and improving ocular circulation, these antioxidants support visual performance measures related to motion detection and glare reduction.
Performance Lab Vision Review: I Care About Eye Care!!
It's somewhat amazing to me how negligent I've been about my eye care, at least up until I began taking Performance Lab Vision and noticing how much this supplement has helped my vision. While I'm somewhat skeptical that vision supplements help everyone, the improvement here has been incredible.
My day-to-day vision significantly varies. I wear contacts and glasses, both of which are up-to-date, and, yet, sometimes I wake up and the trees on the local mountains are blurrier than they were the day before. This is often the case if I sleep poorly the night before. However, I also suspect that my time spent in front of screens has something to do with it. I work (write) in front of computer screens, relax in front of computer screens, and lazily procrastinate in front of computer screens. And this all adds up to tired eyeballs.
And tired eyeballs contribute to poor, headache-inducing eyesight.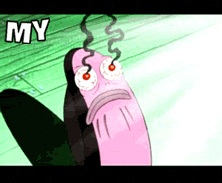 I think several factors are at play here. However, since taking Performance Lab Vision, my eyesight has been consistently great, only dipping when I fail to get enough sleep (or if I've been staring at my phone too close for too long). Plus, the eyestrain has pretty much disappeared, which seems to indirectly improve my mood and cognition. I don't know about y'all but my social anxiety goes up when my eyesight is impaired. Almost to the point that I stay home all day to work to avoid the psychological strain accompanied by leaving the house with eyestrain.
Read my article on the Best Supplements for Gamers here.
More than I want to admit, I have a somewhat hokey "holistic" view on health and performance and well-being — everything's connected, maaaan — and, after taking Performance Lab Vision, I firmly believe that eye health significantly shapes us and our personalities in ways that we fail to acknowledge.
I've tried other vision supplements, and none of them consistently maintained my vision the way Performance Lab Vision has (and does). If you feel your vision slightly varies day-to-day, or you feel visually fatigued from staring at blue-light emitting screens all day, I absolutely recommend Performance Lab Vision to you.
The Pros
The highest quality ingredients I've found in a vision support supplement.
No dosage hiding proprietary blends.
On that note, no weak dosages.
Affordably priced, especially given this formula's quality.
The Cons
You can only buy Performance Lab Energy through the Performance Lab website — no GNC or Amazon pricing options.
Pricing
1 Box of Performance Lab Vision
$39 for 30 capsules, a 30-day supply
$1.30 per serving
2 Boxes of Performance Lab Vision
$78 for 60 capsules, a 60-day supply
$1.30 per serving
3 Boxes of Performance Lab Vision (+ 1 Free)
$117 for 120 capsules, a 120-day supply
$0.98 per serving
Additionally, buying 3 boxes (+ 1 free) of Performance Lab Vision per order grants you free shipping + handling. Buying Vision in bulk seems to be the most cost efficient option in the long run.
Who Takes Performance Lab Vision?
For one, I do. Frankly, anyone and everyone could benefit by taking Performance Lab Vision, given how many of us spend a significant amount of our days in front of electronic screens. However, people who work in front of computer screens may benefit by taking this supplement. Likewise, those who play in front of screens — i.e., gamers — may also experience a significant improvement in their visual performance with Performance Lab Vision.
Where to Buy It
You can buy Performance Lab Vision (and all other Performance Lab supplements) through the Performance Lab website: link here.
Conclusion: Does Performance Lab Vision Work?
Yes. Prior to taking Performance Lab Vision, I've been somewhat of an agnostic skeptic of vision enhancers. While I believed that certain compounds may help protect eye health, I was skeptical that it'd have any effect on vision. Sort of like those "hair replenishment" supplements that might help slow down hair loss but do little to nothing to regrow lost hair.
Performance Lab Vision supports both eye health and vision, significantly improving visual performance and clarity while reducing headache-inducing eyestrain. Which has all, for me, lead to much more productive days of reading and writing articles on my computer.
Almost yearly I have to update my prescription. Not since trying this supplement. Might be a coincidence or something else I'm doing (such as taking a sleep supplement to improve my overall sleep-time). However, I'm very grateful for Performance Lab Vision and I give this product a very grateful thumbs up.
Want some? Buy Performance Lab Vision here.
Read my Best Nootropic Supplements to Buy in 2020 list here.
Final Rating