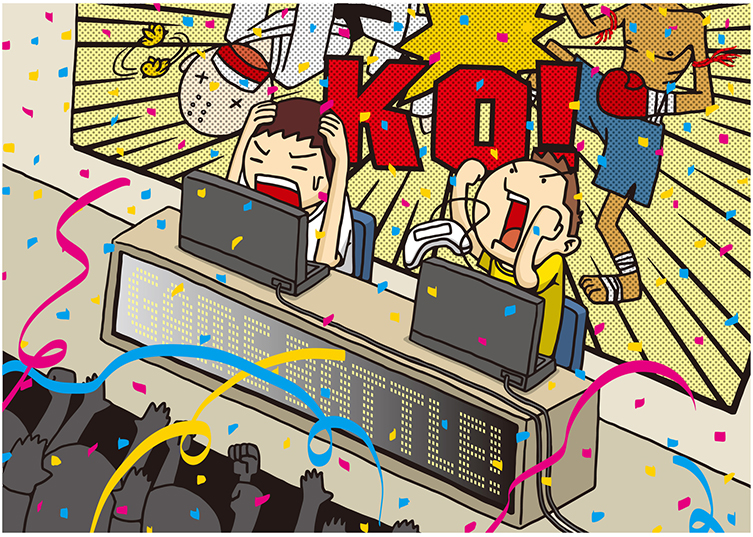 If you can't hack the game, you'll have to resort to the next best thing:
Hacking the brain.
And, fortunately, not all brain hacks are banned by eSport leagues' ongoing effort to limit "smart drug" usage in the eSports arena. While Adderall and Ritalin are out, most of the nootropics are still fair game for gamers to plunder, including (but not limited to) the supplements listed in this article.
Of course, the casuals can continue to eat and drink whatever the hell they want, but even the brains of casual gamers could use a little lovin' every now and then.
The TL;DR Version: With the rise of doping regulations in eSports, gamers are increasingly turning towards legal brainhacks–most notably: Nootropics. While competitive gamers benefit most by these nootropics, all gamers (and even non-gamers) may do good by them as well. Plus, I've included a bonus list of vision enhancers!
Stimulant vs. Nootropic Power-Ups
Killing Zerg all day. Countering Strikes all night.
Rinse, maybe wash. Repeat.
'Tis the life of a gamer, which is why the drink of a gamer 'tis the Energy Drink–the most loathsome substance in the world, according to most sports nutritionists, physicians, and general health enthusiasts.
But what the hell do they know, right?
Without energy drinks there is no energy, there is no late-night gaming, there is no getting gud, there is no killing Zerg. And for the avid gamer, this is a problem. In more ways than one.
In the VICE documentary eSports, journalist Matt Shea noted that: "Energy drinks go with gaming just like weed goes with reggae." This observation taking place in a Korean PC bang (literally "PC room"), which litter the streets of Seoul, the world leader on eSports, gaming, and (consequently) gaming addiction. As if energy drinks weren't bad enough, it would seem that gaming itself can be vitally problematic to a gamer's health, playing off of the same dopaminergic biopathways associated with addiction.
The same addictive biopathways associated with energy drinks.
Don't worry that I'm about to lecture you on some trite, Luddite, anti-gaming BS. The issue that I see isn't that gamers are gaming or wasting their health on mind-altering substances, but rather that they're wasting their gaming on the wrong mind-altering substances.
The right substances being: Nootropics.
If you want to suck down a few energy drinks or even pop an addy in the comfort of your home, hey, all the power to you. However, when BIG money is at stake, people begin to take legal notice of the wrong or right types of performance enhancements.
And let's be frank: Cognitive enhancers are the PEDs of the gaming arena.
Performance Enhancers in Competitive Gaming
Recent years have seen enormous spikes in eSport interest. In only two years, starting with 2015, total revenues have doubled, leading to the following projection for year 2020: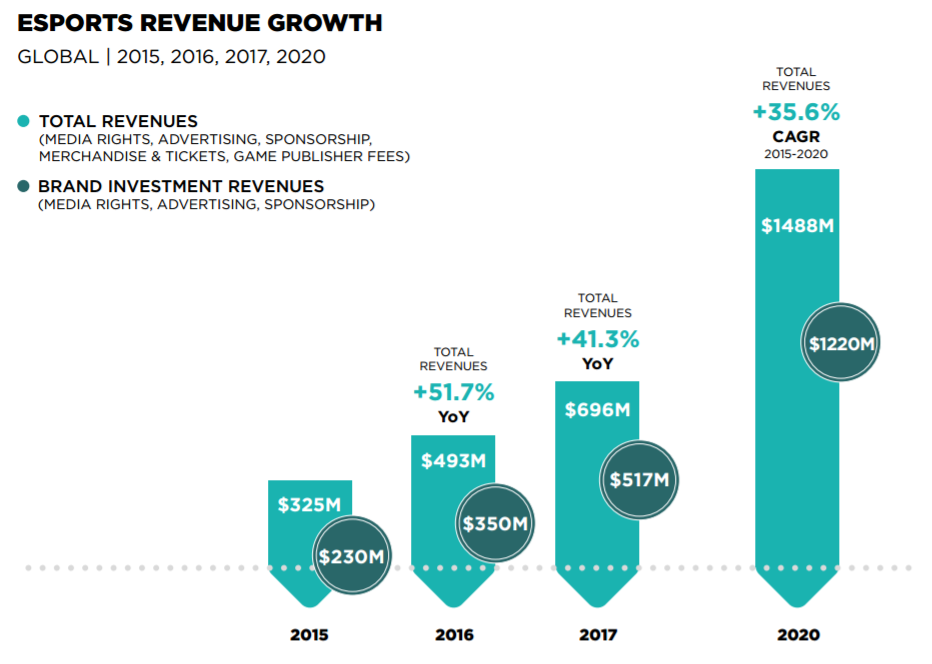 Compared to traditional sports–basketball, football, soccer, etc.–eSports has more than eclipsed traditional viewership, due in large part to the easy internet accessibility to viewing eSports matches as well as the inclusive nature of gaming.
Virtually anyone can game: Men and women, young and old, short and tall.
However, the ability to game well depends on the usual factors of success attributed to traditional sports–practice, talent, opportunity–ultimately distinguishing the casual gamers from the elites. Likewise, the usual issue of performance enhancing drugs (PEDS) is just as relevant to eSports as it is to other sports.
And with tournament prize pools reaching up to the millions of dollars, eSports leagues have become less and less tolerant of stimulant drug use, forcing the move of introducing doping regulations into competitive gaming.
Banned Substances in eSports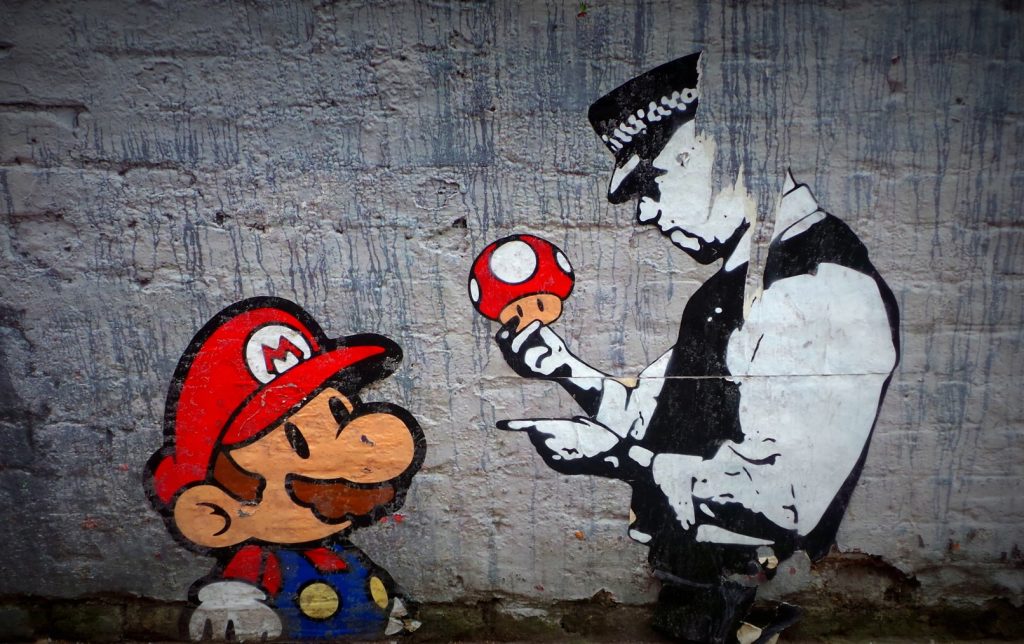 In an effort to limit non-prescriptive use of amphetamines, ADHD pills, and other so-called "smart drugs," the Electronic Sports League (ESL), in collaboration with other eSports leagues, has joined policies with the World Anti-Doping Agency (WADA) as well as a number of local anti-doping agencies.
Due to this merger of policies, eSports athletes are now regulated for the same Prohibited List of Substances used by other major sport leagues–e.g. the Olympics, FIFA, NFL, NBA, MLB, etc. This calls for the randomized application of saliva tests on gamers in addition to a series of punishments (loss of prize money, loss of sponsorship, tournament disqualification, bans from the league, etc.) in the case of a "positive" drug test.
Of course, this doesn't mean that all of the substances listed as "prohibited" also enhance gaming performance. I can't imagine that androstenedione will do much in way of StarCraft strategy, but eSports players are technically banned from using the steroid.
In actuality, the prohibited substances relevant to gaming are the stimulants, such as: Adderall, Ritalin, Vyvanse, Modafinil, Adrafinil, Phenylpiracetam, so on and so forth.
Most nootropics, on the other hand, are good to go.
Doping Regulations in the Minor Leagues

How do you enact randomized saliva tests on players who meet online from various locations? You don't–illustrating one of the major oversights in ESL's anti-doping plan. While the professional echelons of eSport gaming is largely hosted in heavily-regulated LAN matches, minor league gamers are operating on good, clean honor. Or they're not at all… At the least, competitive gamers have to play on uniformly regulated software, eliminating other avenues of cheating–i.e. mods and hacks.
List of Legal Supplements for Gaming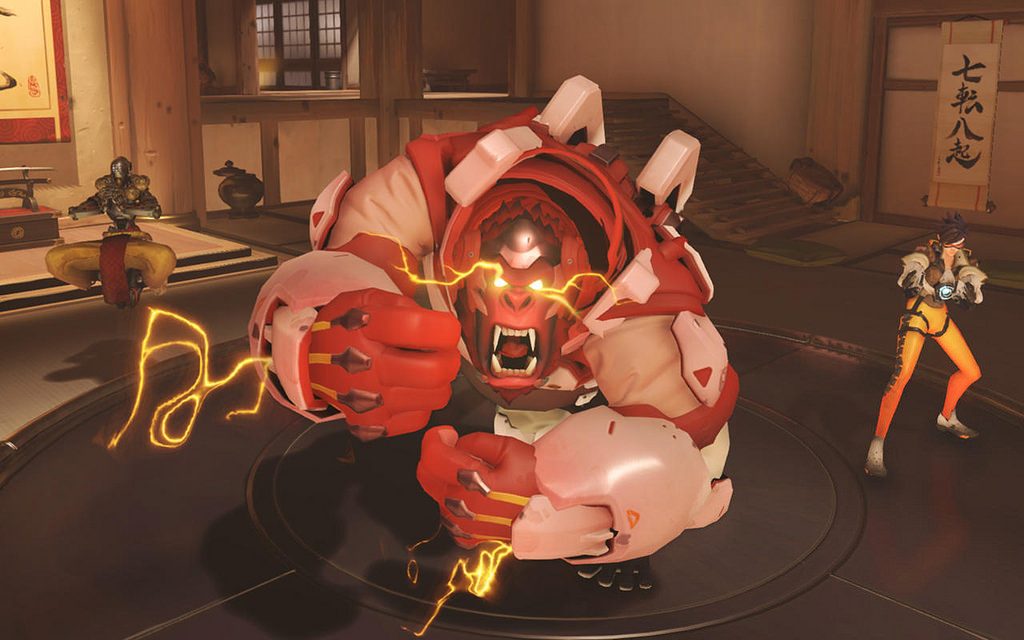 By no means is this a comprehensive count, but it is a damn awesome list if I do say so myself. Below I've included nootropics as well as vision enhancers to up your game. And while, no, energy drinks are not banned by the ESL or WADA, I'm still suggesting that these nootropics for gaming are the superior options.
Ch-ch-check it out:
Nootropics for Gaming
Racetams

Not all racetams: Competitive, cash-earning gamers subjected to NADA and/or WADA guidelines need to avoid phenylpiracetam, a banned cognitive enhancer. Otherwise, all other racetams are A-okay: piracetam, aniracetam, oxiracetam, Noopept, etc. While piracetam supplies the mildest "baseline" standard on racetam enhancement, other racetam compounds possess their own unique attributes:
Aniracetam – decreases anxiety and stress.
Oxiracetam – associated with logical thinking.
Noopept – enhances memory consolidation and recall.
If I had to choose one (and really you shouldn't be taking many racetams at once), I'd likely side with Noopept, simply because its effects are more immediate and noticeable. Some users even describing a "psychostimulatory" effect, which I'd wager supports quicker thinking for faster reflexes. Although, that's just mere speculation. More on Racetams.
L-Theanine + Caffeine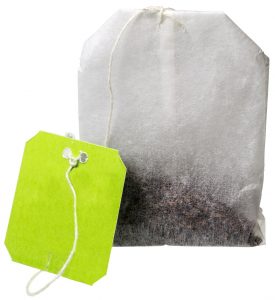 This is an easy recommendation, the classic L-Theanine + Caffeine combo. Often times the first step in nootropic stacking, this green tea duo is perhaps the cleanest, most reliable boost on focus, energy, and creativity. You've heard it a million times already, but here's a million-and-one:
Caffeine spikes energy and mental excitation.
L-Theanine takes off the jittery edge, promoting "calm" alpha brainwaves.
For gamers, the complementary effects work well in maintaining caffeinated focus and concentration while minimizing any distracting excess energy. You're amped, but calm enough to think things through: Like whether or not you should Nitro Cell the AFK Recruit blocking of the wall you're trying to barricade.
Bonus Point: Try mixing in Theacrine, a caffeine-like stimulant believed to even out the administration of caffeine when taken together. Nootropic products like Study Juice have picked up on this, potentially enhancing the benefits of this basic stack. More on L-Theanine.
N-Acetyl-L-Tyrosine
If you filter an energy drink, leaving behind all that's good for health and cognition, one of the compounds left behind is L-Tyrosine (or N-Acetyl-L-Tyrosine, if you're buying the premium stuff). This nootropic is essential for intense "in-the-moment" stressful conditions for two reasons:
L-Tyrosine acts as a precursor to feel-good neurotransmitters epinephrine, norepinephrine, dopamine, and serotonin.
The brain burns L-Tyrosine when it's stressed.
Thus supplementing L-Tyrosine during stressful moments may help maintain focus and mental performance, so you don't "lose your cool." It has been shown to improve cognitive performance and reduce blood pressure throughout "combat training courses." And it has been shown to maintain cognition during "extended wakefulness." Here's to gaming all night, every day. More on L-Tyrosine.
Citicoline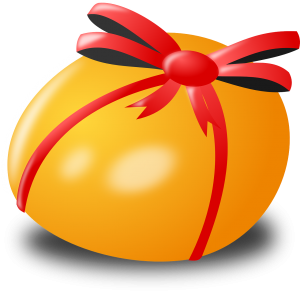 Citicoline isn't just one but two nootropics, supplying two important precursor compounds:
Choline – converts to acetylcholine and phosphatidylcholine.
Cytidine – converts to uridine, nucleotide base to RNA.
Similar to racetams, Citicoline acts on the cholinergic brain pathways. Because of this, choline donors (such as Citicoline) are commonly stacked with racetams: The racetam promotes acetylcholine production, citicoline provides the choline raw material. This helps gaming through enhancing and energizing cognition, learning, and memory. Mind Lab Pro showcases how their Citicoline-based stack helps chess grandmaster Nigel Short on their website. I tend to agree that Citicoline engages mental performance on a more critical thinking "chess" caliber. As such, I view this as a nootropic geared towards the RTS (real-time strategy) genre of gamers. More on Citicoline.
B Vitamins
I view this as the 5-Hour Energy approach to gaming, considering the yuuuge amounts of B Vitamins in those energy shots. The typical vitamin profile of an energy shot being:
Niacin – 30 mg (130% DV)
Vitamin B6 – 40 mg (2000% DV)
Folic Acid – 400 mcg (100% DV)
Vitamin B12 – 500 mcg (8333% DV)
The reason supplement manufacturers notch in such high levels of B vitamins is for their direct engagement in cognition and energy metabolism, resulting in mood-boosting focus. Vitamin B6 in particular helps facilitate the conversion of neurotransmitter precursors to serotonin and dopamine. When B vitamins are low, mood and mental performance are off. More on B Vitamins.
Rhodiola Rosea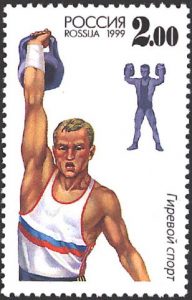 There are several anti-stress adaptogen herbs I could list here, but my personal preference leans towards Rhodiola Rosea (not Rhodiola crenulata. Don't get it twisted). When fatigue is running high, energy running low, I turn to Rhodiola, the ultimate pro-energy, anti-fatigue adaptogen.
Whatever the task, the adaptogenesis is universal: If I'm working, working out, or gaming, Rhodiola effectively picks me up–particularly on those long days of standing on my feet or staring at a computer screen.
Other notable adaptogens include: Bacopa, Ashwagandha, Ginseng, Schisandra Berry, and Holy Basil. Of these, Bacopa is especially worth the consideration for its additional benefits on acetylcholine production. More on Rhodiola.
Vision Enhancers for Gaming

A few non-nootropic vision enhancers for your consideration:
Zeaxanthin + Lutein
I'm coupling these antioxidants together for their shared source of extraction: Marigold flowers. In a study on macular pigment density and color vision, supplementation of Zeaxanthin and/or Lutein seemed to improve visual color differentiation at lower lighting. These compounds are best known for their resistance to macular degeneration and excessive blue light exposure, a major risk factor to gamers.
Astaxanthin
Keto-carotenoid antioxidant, responsible for the pink colors of seafood (e.g. salmon, shrimp). For visual health, Astaxanthin seems to neutralize light-enhanced free radicals that are damaging to the eye, further supporting the eye protection demonstrated by the previous two antioxidants.
C3G
Sourced from blackcurrant and other blue-black fruits and berries, C3G (or Cyanidin 3-Glucoside) is a solid eye health compound, demonstrated to improve night vision and visual acuity (this may explain why WW2 fighter pilots were administered blackcurrants). For gamers, C3G is most beneficial in its support against flash blindness, eye strain, and contrast insensitivity. Also, it seems to optimize fat metabolism, so you can game and still look like Dwayne Johnson (not really).
Best Nootropic Supplements for Gaming
Supplementing individual nootropics for gaming may help. But if you're a true nootropic enthusiast and/or a true gamer, then you'll want a supplement stack — i.e., a well-crafted multiplicity of nootropics to be taken all at once — that covers all (or at least most) brain bio-pathways involved in gaming. And not just any supplement but the best nootropic supplements for gaming. In my opinion, here they be:
Mind Lab Pro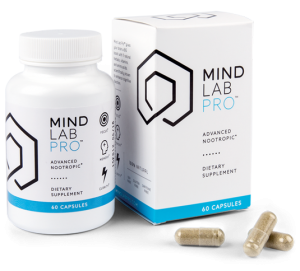 Of the nootropics listed above, Mind Lab Pro supplies all but the racetams: L-theanine (as Suntheanine®), N-Acetyl L-Tyrosine, Citicoline (as Cognizin®), Rhodiola rosea, and B vitamins (as BioGenesis®) — and then some. Thanks to the non-stim, synthetic-free design of Mind Lab Pro, MLP users are granted the option to stack this supplement with additional caffeine and other stimulants …or not.
However, if you're a competitive gamer, you're likely taking some form of stim. For you, Mind Lab Pro essentially works by sanding off the jitters and rough edges of your psychostimulation. It calms the mind while maintaining optimal focus, attention, and energy levels for enhanced mental performance.
For the non-twitch gamers, who rely more on their memory and problem-solving capabilities, Mind Lab Pro helps sharpen the more long-term pathways to enhanced gaming performance.
Read my in-depth review on Mind Lab Pro.
Performance Lab Energy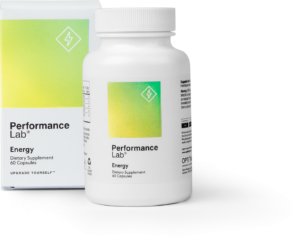 Here's an interesting performance enhancement option, particularly for the more strict, stimulant-free gamers: Performance Lab Energy.
This energy booster stack enhances mental and physical energy without stimulants, and it works with a smart mix of antioxidants that boost energy on the molecular, mitochondrial level. Performance Lab Energy boosts natural ATP energy production, as opposed to simply flushing the brain with excess, synthetic energy rushes.
As a standalone stack, Performance Lab Energy may not fulfill your immediate gaming needs. But taken daily, it may elevate your gaming standard, especially when stacked with a cognitive booster, such as the bad boy listed above.
Read my in-depth review on Performance Lab Energy.
Conclusion
As a final note, I'd like to mention that competitive gamers who own a legitimate prescription for stimulants are good to go in the regulatory eyes of eSport–so long as said gamer can provide proof of prescription by the time of the first scheduled match.
I can hear some of you thinking already: But prescription drugs are STILL performance enhancers, right? What difference does a prescription make?
To which I say: That's a good question that I cannot answer.
I'm simply in the business of nootropics and, as far as I know, all of the nootropics that I like are completely legal to consume by competitive athletes. If you have any advanced questions regarding eSports doping regulations, I'd advise checking out the eSports Doping Regulation Geek. Not me.