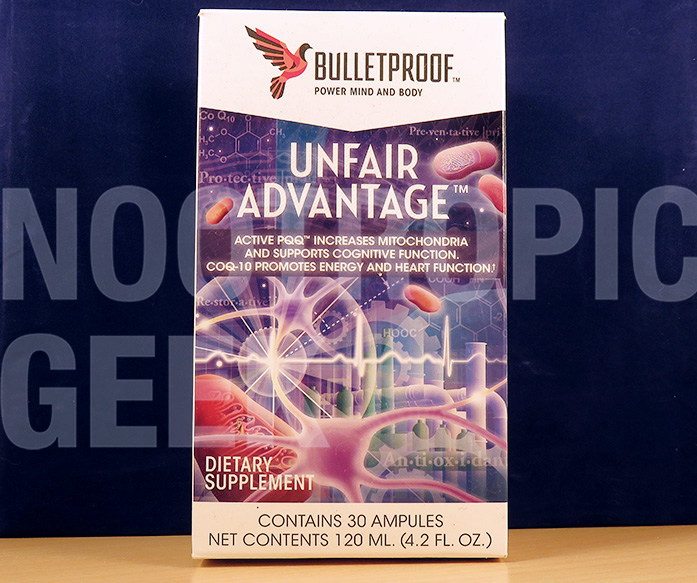 On days that I'm feeling especially hip, I go for a classic nootropic trend:
The Bulletproof Coffee–which is: Coffee + Coconut Oil + Grass-Fed Butter.
A hot brain-boosting strategy that is best taken after you've ran a little Argan Oil into your beard and donned that plaid flannel you bought for $80 at Urban Outfitter.
Yet, that's not what I'm here to review. Instead, I'm taking a look at Unfair Advantage, a two-ingredient nootropic stack formulated by Bulletproof, the company that initially made Bulletproof Coffee famous.
Before tossing on those tight jeans, take note: Unfair Advantage is a "broad-spectrum, whole-body nootropic" geared more towards the gym-going jock than the Moby-Dick* reading (*Moby-Dick Sparknotes reading) hipster. Let's check out how it works.
About Unfair Advantage
Formulated by Bulletproof, Unfair Advantage is liquid ampule supplement designed to boost cellular-energy for both cognitive & physical performance.
The simply 2-ingredient stack supplies PQQ + CoQ10, two sexy, potentially complementary energy boosters that work by enhancing mitochondrial function.
The ampule design is convenient as a delivery form, particularly for gym-goers who may want to toss a few in their gym bag before working out.
Unfair Advantage Ingredients

Ingredients
Amount Per Serving
 Calories
5
 Total Carbohydrate
1 g
 Sugars
0 g
 Pyrroloquinoline quinine (Active PQQ™)
10 mg
 CoQ 10 (as ubiquinol)
20 g
Serving Size: 1 ampule (4 ml)
Servings Per Container: 30
Other Ingredients: Purified water, Xylitol, Glycerin, Vitamin E (D-alpha-tocopherol acid succinate), Natural Flavor, Gum Acacia and Stevia.
Directions: For mental performance: Take 1-2 ampules per day. For sports performance: Take 2-4 ampules per day.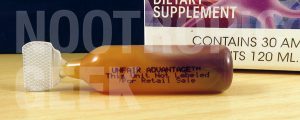 My Unfair Advantage Review
Generally, I consider a formula that has more "Other Ingredients" than actual ingredients as a RED flag, but considering that Unfair Advantage only has two ingredients, I'll let it slide for now. So long as those two ingredients are good. Let's get the ingredient mini reviews to find out: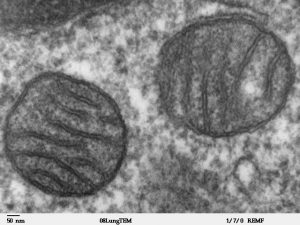 Pyrroloquinoline Quinone (Active PQQ™) – Quality, premium brand of PQQ, which is believed to protect brain cell power plants (i.e. mitochondria)–yet, lacks human evidence to totally justify this claim. One weak study suggests PQQ helps improve stress, sleep & fatigue, but what's more attention-grabbing is its antioxidant status as being 5000X as powerful as Vitamin C. Theoretically, this makes PQQ a significant neuroprotector. More on PQQ.
CoQ10 (as ubiquinol) – Typically taken for heart hearth, CoQ10 plays a fundamental role in bioenergetics–the creation & use of energy throughout the body. As such, and due to its concentration in mitochondria, CoQ10 is essential to anything energy-related: Thinking, lifting, learning, running, alligator-wrestling… Similar to PQQ, CoQ10's antioxidant capacity serves decent neuroprotection as well. What's more, Unfair Advantage goes with the active ubiquinol form of the compound.
Unfair Advantage: Bioenergy + Neuroprotection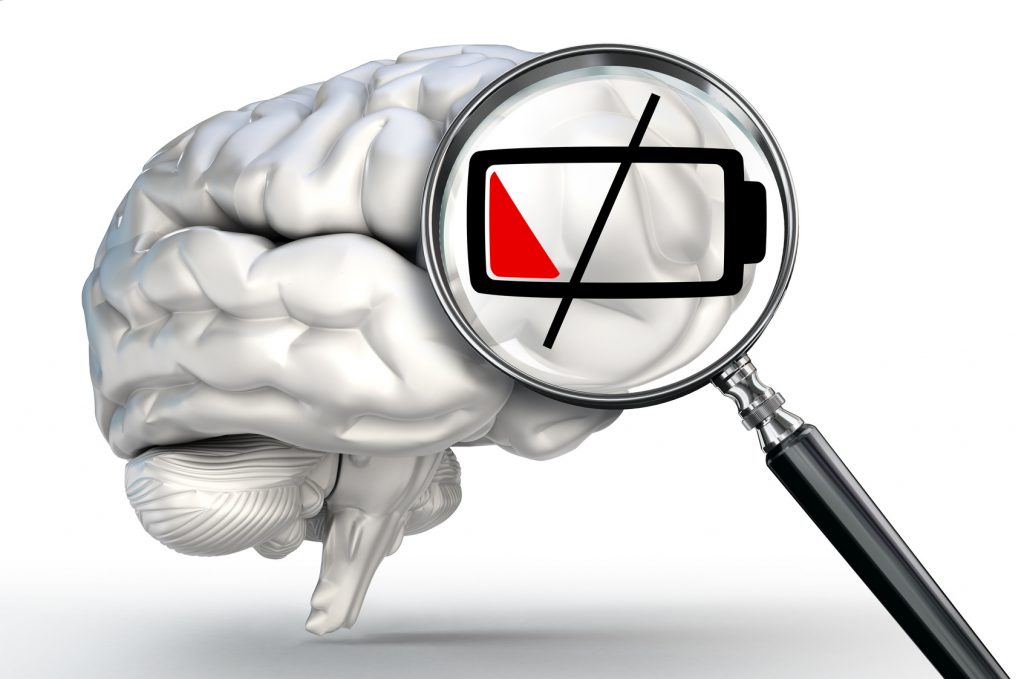 Given the similarities between PQQ & CoQ10, I could have almost copied-&-pasted PQQ's ingredient description into CoQ10's–both compounds:
Support bioenergy via increased mitchondrial output
Protect brain cells against free radical damage
Almost begging the question: Why not just double-down on one of these ingredients, instead of splitting the dosage for both?
Here's what I have to say about that:
The fact that Unfair Advantage sides with only 2 ingredients raises my confidence that both ingredients will be adequately dosed for critical mass effect. Also, the ampule design is unique & seems bio-actively supportive of the functional capacity of these bioenergetic ingredients.
Plus, taking two separate compounds that perform more or less the same result may multiply those results via ingredient-ingredient synergy that is otherwise unavailable if you're supplementing only one of these compounds.
However, all of this is aside from the main question: Does Unfair Advantage gives users an unfair advantage in a nootropic sense?
Meh… Not really.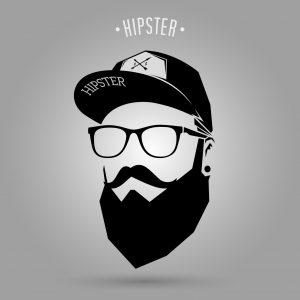 Not unless you're 40+, 50+, 60+ years old.
While these compounds are integral to energy production throughout the body and show promise for increasing bioenergetic output for mental performance, their bio-effects seem limited to either: A) users with impaired bioenergetic functions, and B) older folks (whose bioenergetic functions are impaired).
Younger, healthy men & women may benefit from Unfair Advantage's antioxidant capacity, but it won't produce any mind-altering boosts in cognition.
The Pros
PQQ + CoQ10 creates a 1-2 combo on the same bio-benefits: Increased energy output and antioxidant protection of brain cells.
The ingredients are premium quality and adequately dosed.
The ampule design seems superior to capsule/tablet/powder forms for its quicker absorption into the body.
The Cons
The narrow-minded approach on brain nootropics, as indicated by the two-ingredient formula, seems to miss out on major brain energy opportunities.
Unfair Advantage doesn't seem to aid sports mental performance as the ads indicate, unless of course you're still competing in older age.
$2.00 per serving is fairly expensive considering that you're only getting two ingredients out of this formula.
Pricing
$59.95 for 30 ampules, a 15-to-30-day supply
$2.00 per serving
Who Takes Unfair Advantage?
Unfair Advantage is slightly unclear on who its actual intended demographic is: Geeks? Athletes? Health enthusiasts? Regardless, I'd only recommend this formula to older peeps and users with cognitive impairment.
Where to Get It
Unfair Advantage can be bought directly through the Bulletproof website, as well as Amazon, Lucky Vitamin, and other online retailers.
Conclusion: Does Unfair Advantage Work?
Yes? No? Maybe so?
Here's the thing: If Unfair Advantage works, then it's unlikely that it works for everyone.
On that note: If Unfair Advantage works for you, then awesome! That means you've not only nailed down an effective cognitive-enhancer, but you've replenished much-need compounds in your body.
Unfair Advantage isn't like other multi-ingredient formulas in that if it works, then you know exactly what is working for you: PQQ + CoQ10. Likewise, if it doesn't work, then you know that messing around with these ingredients is a waste of your time.
On that note, calling it an "unfair advantage" doesn't quite cut it for me.
These aren't necessarily the ingredients I would go for if I'm trying to increase mental energy in a competitive setting. Personally, I'm putting PQQ + CoQ10 on the back-burner until these compounds become relevant to my needs.
Final Rating
Formulation Strategy

Brainpower Benefits

Brain Health Benefits

Transparency

Quality

Value

Average