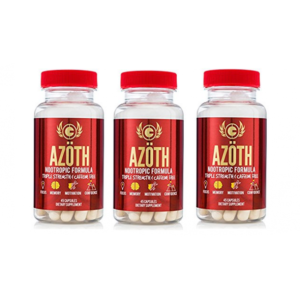 The word "azoth" comes from the Arabic "al-zā'būq", which translates to "mercury" — a name for the element mercury as well as the transformative spirit of all things alchemical. And so, AZOTH 2.0, the nootropic supplement, is a formula of transformative value: it'll transform your dumb-ass into a smart-ass.
And the value of that is immense: we could always use fewer dumb-asses in this world.
However, how much transformation does this supplement accomplish? And is the transformation legitimate — at least in nootropic terms? Or does this stack simply take the cheap-O stimulant route to "better" mental performance? Let's read the AZOTH 2.0 review to find out.
About AZOTH 2.0
AZOTH 2.0 is a "Triple Strength & Caffeine Free" nootropic formula, designed to improve focus, memory, motivation, and confidence.
Non-proprietary, caffeine-free — AZOTH 2.0 takes the smart, honest approach to natural nootropic cognitive enhancement.
Is it really "triple strength"? I mean… maybe? The marketing jargon on this supplement is strong, but don't let that fool you: this is an awesome stack of awesome nootropic ingredients.
AZOTH 2.0 Ingredients

Ingredients
Amount Per Serving
Ashwagandha Extract
500 mg
L-Tyrosine
500 mg
Phosphatidylserine
500 mg
Sulbutiamine
400 mg
Alpha-GPC
300 mg
Theacrine (as TeaCrine®)
100 mg
Hordenine HCl
50 mg
BioPerine®
10 mg
Huperzine A
100 mcg
Serving Size: 3 Capsules
Servings Per Container: 15 Servings
Other Ingredients: Cellulose, Magnesium Stearate, Silicon Dioxide.
Directions: As a dietary supplement, consume 2-3 capsules with a light meal containing healthy fats. Do not exceed recommended dosage. Assess tolerance first.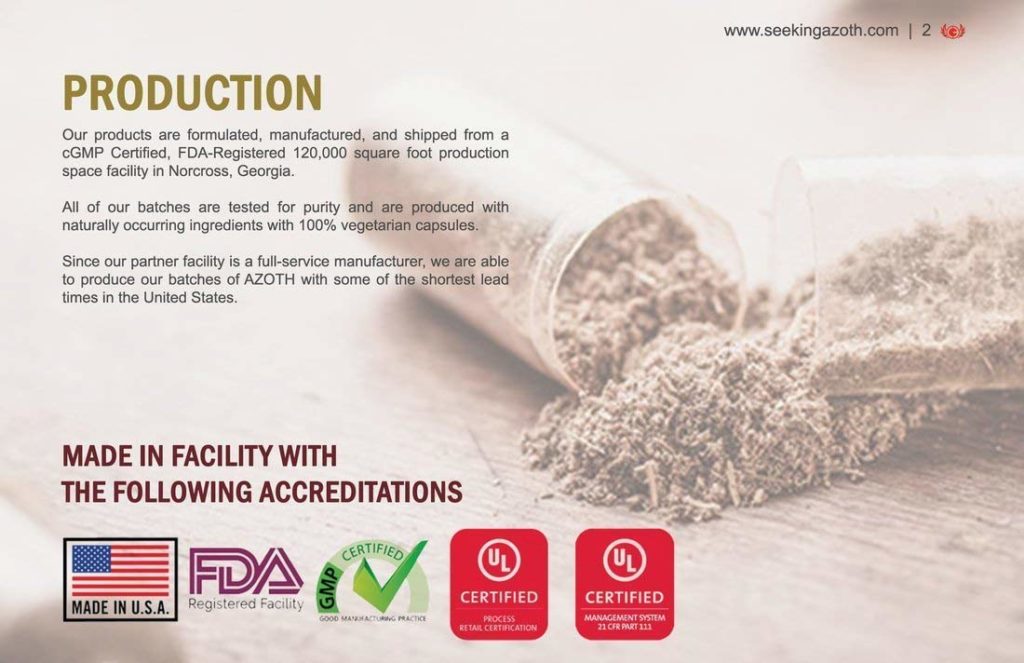 The AZOTH 2.0 brand is one that both seems over-hyped and under-hyped at the same time. While it pulls out many of the same supplement cliches about boosting productivity and triple strength enhancement!, the truth is: AZOTH 2.0 is simply an awesome, modest, smart brain health supplement. And it all comes down to the ingredients chosen for this productivity boosting product.
AZOTH 2.0 Review: Ingredients
Ashwagandha Extract – This is a pretty groovy herbal adaptogen, a popular Ayurvedic health plant with significant stress resistance benefits. May also double as a strength enhancer. More on Ashwagandha.
L-Tyrosine – A substantial dosage of an awesome anti-stress amino acid, L-tyrosine helps sustain mood and focus under conditions of heavy stress and fatigue. The sleep-deprived students and athletes may particularly enjoy this nootropic. More on L-Tyrosine.
Phosphatidylserine – Another substantial dosage of another awesome nootropic, this phospholipid plays a key role in brain cell membrane health. PS supplementation may improve memory, cognitive clarity and longevity. More on Phosphatidylserine.
Sulbutiamine – Interesting addition here. Sulbutiamine is essentially a synthetic bond between vitamin B1 and vitamin B1 (thiamine), the bond being key in enhancing the vitamin's bio-availability. May possess mood benefits for the socially anxious. More on Sulbutiamine.
Alpha-GPC – A popular cholinergic nootropic, alpha-GPC supplies a high concentration of choline, which converts to neurotransmitter acetylcholine, a key brain chemical for memory, learning, and high-order cognitive processes. More on Alpha-GPC.
Theacrine (as TeaCrine®) – Viewed as a caffeine-like compound, this semi-stimulant has sedative effects at lower dosages and stimulatory effects at higher dosages — similar to caffeine, although the spectrum of effects shifts so that "low dose" sedation occurs at a higher dosage than what is required for caffeine.

Hordenine HCl – Seems to possess mood and energy enhancement benefits; although, this qualifies more as a fat burner stimulant than nootropic. Granted, I'm not saying it's all that good for fat burning and stimulation, yet it does come with increased blood pressure risk concerns.
BioPerine® – Never a bad idea to add a little BioPerine black pepper extract to your formula. Piperine, the bio-active constituent in black pepper, may enhance nutrient absorption, thereby improving the overall bio-availability of this formula.
Huperzine A – This semi-synthetic compounds seems to help resist cognitive degeneration by inhibiting acetylcholinesterase, the enzyme responsible for acetylcholine breakdown. If you're worried about the low dosage, stop worrying: hup-A works in tiny amounts. More on Huperzine A.
AZOTH 2.0 Review: The 'Feel-Good' Brain Chemistry Stack
No doubt, the AZOTH 2.0 label design is cool. And, in fact, I thought it looked too cool — and when a supplement brand looks too cool, it's usually to compensate for a not too cool at all formula design. Fortunately, that's not the case here: AZOTH 2.0 is an impressive energy and mood booster that works for better mental performance.
I can't back this up scientifically, however, philosophically, it makes more sense to me that an overactive, anxiety-ridden brain is a greater deterrent to productivity than a non-stimulated brain. If anything, our brains are overstimulated to the point of constant anxiety and stress. So, it's really cool and smart of AZOTH 2.0 to focus on anti-stress adaptogens and compounds over your usual stack of caffeinated, stimulant energy boosters.
And don't get me wrong: there is a time and place for stimulation. (E.g., while working out.) However, I much prefer AZOTH 2.0's anxiolytic (anti-stress) brain boosters, especially at these dosages. Not to mention that the quality of these ingredients are pretty great as well.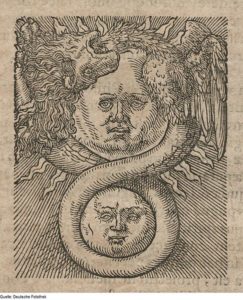 According to the AZOTH company, here are the touted benefits of AZOTH 2.0:
Increases body's own natural energy production
Doesn't cause any tolerance buildup
Designed to not cause any crashes or headaches
Lasts 6-8 hours
Clinically dosed, no proprietary blend and mg by mg the most effective nootropic on the market
USA made, batch tested.
And, for the most part, AZOTH 2.0 does what it says …however: Sulbutiamine does come with tolerance buildup concerns. Also, what lasts "6-8 hours" — all of the formula? Because nahh, that's not true.
However, I won't dock this supplement for its marketing. There are much more egregious examples of supplement marketing gone awry for awful formulas, and AZOTH 2.0 is a pretty awesome, impressive, effective nootropic stack, one that actually enhances brain performance for the long run. I dig this supplement's non-caffeinated, pro-relaxation design — many other caffeine-laden "energy boosters" should take some notes on this brain booster.
The Pros
AZOTH 2.0 leaves caffeine and other stimulants by the wayside, instead focusing on natural energy and calm cognition boosts. In my opinion, this is the more effective, more sustainable path towards better cognition.
No proprietary blends here. AZOTH 2.0 showcases all of its ingredient dosages, and all of its ingredient dosages look good.
Sulbutiamine is somewhat of the X-factor ingredient in this stack. This one nootropic, alongside these other natural noots, gives this formula slight edge over other natural nootropic supplements.
The Cons
The health claims are a bit off — e.g., sulbutiamine may have tolerance buildup effects.
And the pricing is puzzingly off as well, as you'll see in the next section.
Pricing
$44.49 for 60 capsules, a 30-day supply
$1.48 per serving
There's a little confusion (at least on my end) with regards to AZOTH 2.0 pricing. For one, the label suggests that each bottle only supplies 15 servings, which essentially doubles the price per serving listed here. And for two: the price listing on the AZOTH website suggests that 60 caps equals 30 servings, even though the bottle suggests 3 capsules per serving. So, perhaps we're still seeing a bit of AZOTH 1.0 information that has yet to update?
It's also worth noting that AZOTH 2.0 often recommends 1-3 capsules daily, so it could be that their shifting the "price per serving" value along that 1-3 caps spectrum.
Who Takes AZOTH 2.0?
Judging by the marketing and videos attached to this brand, AZOTH 2.0 seems to appeal to the health and fitness community, particularly the fitness types who are skeptical of the usual tricks and gimmicks of the supplement market. AZOTH 2.0 repeatedly emphasizes its non-proprietary label and natural brain boosting benefits, earning the trust of the health conscious fitness types.
Where to Buy It
You can buy AZOTH 2.0 through various online retailers, including the AZOTH online store and Amazon. At time of writing, the Amazon listing is slightly more expensive than the AZOTH store listing. More on Amazon nootropics.
Conclusion: Does AZOTH 2.0 Work?
Yes, AZOTH 2.0 works. Does it work for 6-8 hours?
I mean, maybe? It's hard to say, as that's too vague of a health claim. However, marketing jargon aside, AZOTH 2.0 is an impressive nootropic brain health stack that smartly opts for the calm, relaxed route to better brain performance over the jittery, stilted stimulant path. It's a feel good nootropic supplement that works by naturally interacting with the feel good chemicals of the brain. No synthetic cognitive manipulation; only the real deal stuff.
However, the pricing confusion does somewhat mess with my final rating a bit, as I'm unsure the exact value of this supplement; so, bear that in mind here. However, if you'd like to get a peak at other awesome, natural nootropic stacks, check out my Best Nootropic Supplements of 2018 list.
Final Rating
Formulation Strategy

Brainpower Benefits

Brain Health Benefits

Transparency

Quality

Value

Average