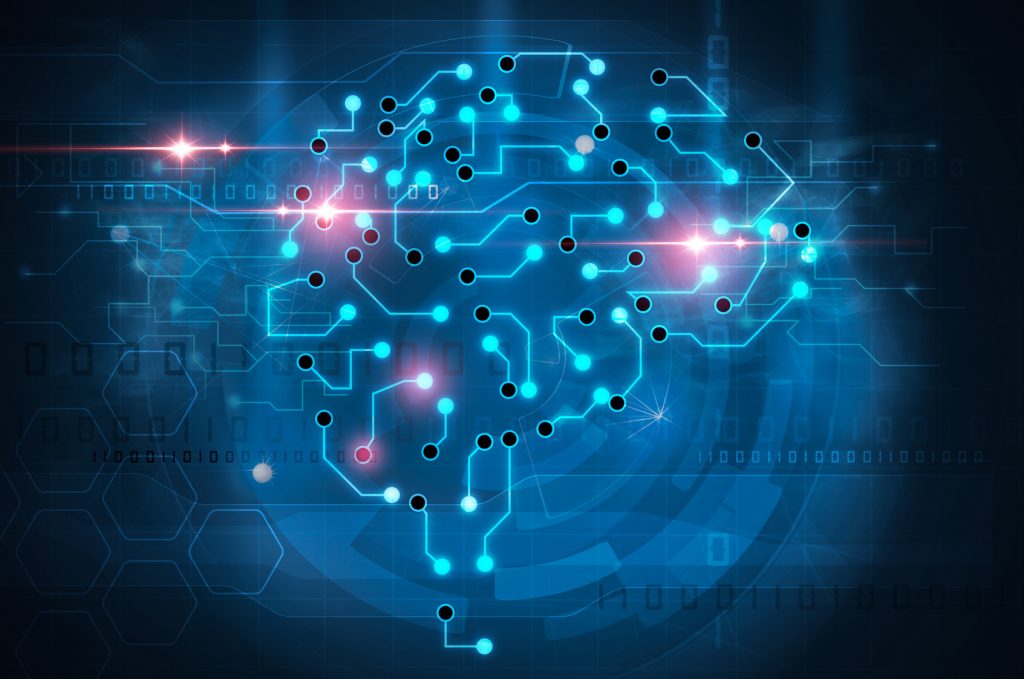 Tired of that old beta brain sitting in your head?
I know I am.
And I know you are, too, which is why you're reading this review on Alpha GPC, that ingredient that keeps popping up in nootropic supplement facts, that sounds like an outdated computer part or top-secret, world-ending virus or etc.
Fortunately, alpha GPC is none of these things, but rather a reliable choline booster that has in recent times become a staple constituent of nootropic stacks.
But is it a nootropic that you need?
(What a beta question. Psh.)
TL/DNR: Alpha GPC crosses the blood-brain barrier to nourish neurons with brain healthy choline, a precursor compound to neurotransmitter acetylcholine & membrane lipid phosphatidylcholine. Alpha GPC isn't the only choline donor, but it's one of the best of memory & attention, especially as a complement to racetam drugs.
How Alpha GPC Is Supposed to Work
There are 3 different names for this nootropic compound:
L-Alpha glycerylphosphorylcholine
Choline alfoscerate
Alpha GPC
I'll be sticking with the 3rd option throughout this article for the sake of brevity, eye strain, &, well… I can actually pronounce that one.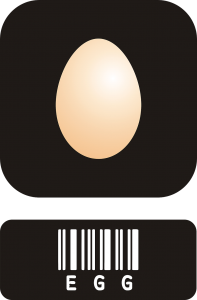 Research & reddit threads commonly refer to alpha GPC as a "nootropic drug," and perhaps it qualifies as one under lab-synthesized circumstances. But in nature alpha GPC is a naturally occurring nutrient found in red meats & organs, albeit in scarce, non-nootropic amounts.
You may receive enough if you eat steaks & burgers breakfast, lunch, & dinner, but I can't say that's the smartest way to go about enhancing cognition.
Nootropic alpha GPC, on the other hand, requires enzymatic creation from eggs or soy lecithin, two high choline foods that, while dense in choline material, are unable to deliver their brain healthy nutrients across the blood-brain barrier. By synthesizing alpha GPC from these sources, not only is the product in a sizable enough portion to enact cognitive effects, but it's in a format that's able to cross the blood-brain barrier.
And there are at least 2 brain compounds that alpha GPC benefits when it overcomes that barrier, including:
Neurotransmitter Acetylcholine
Choline is best known for its precursor status to acetylcholine, a neurotransmitter essential to basic functions throughout the brain & body:
Brain – Neuron-to-neuron signaling in support of learning, memory, & attention.
Body – Neuron-to-muscle signaling for muscle motor functionality.
By providing choline, alpha GPC supports & protects basic cognitive & neuromuscular functions, particularly as they relate to motivation, memory, learning, attention, & arousal.
Membrane Lipid Phosphatidylcholine
With choline as its headgroup, phosphatidylcholine is a class of phospholipids essential to most animal & plant cell membranes (although, absent in most bacteria). Due to its important role in membrane-mediated cell signaling, phosphatidylcholine is a key constituent of brain health & function, with some rat research suggesting that PC (delivered by alpha GPC) may possess significant anti-inflammatory protection on cerebrocirculation as well.
Alpha GPC Benefits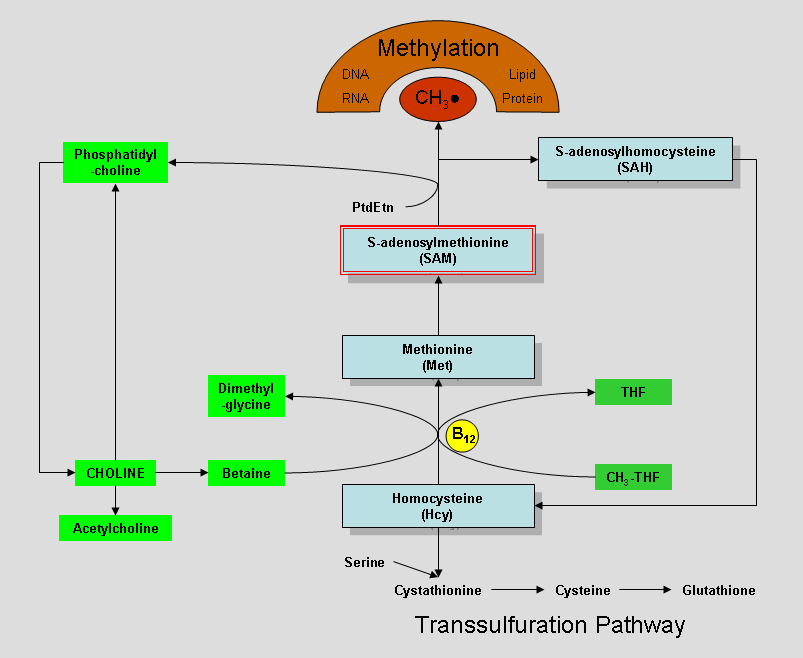 There are two types of supplements that commonly include alpha GPC:
Nootropics – For basic cognitive enhancement & neuroprotection.
Sports Nutrition – For enhanced muscle performance.
The latter benefit may be supported by acetylcholine's importance to the neuromuscular junction as well as alpha GPC's purported promotion of growth hormone secretion, although research is limited on this final point. If true, the GH stimulation may explain alpha GPC's increasing relevance in cognitive therapy geared against neurodegenerated memory & attention impairment.
Alpha GPC or Citicoline?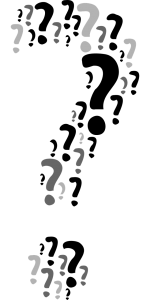 Of the nootropic choline options, alpha GPC supplies the highest concentration of choline capable of crossing the blood-brain barrier. Citicoline (or CDP choline), on the other hand, provides two-parts choline & cytidine, a precursor compound that converts to cognitive enhancing uridine. Due to the dual nature of citicoline, I prefer it over alpha GPC, despite alpha GPC supplying more choline that citicoline. The third (cheaper) option is choline bitartrate, an inferior option to both alpha GPC & citicoline for its inability to cross the blood-brain barrier. Don't choose choline bitartrate. More on Citicoline.
Researchers Have Suggested Alpha GPC Might:
Increase blood choline more effectively than other choline donors.
In this comparative study between alpha GPC & citicoline, a single dose of alpha GPC was administered to 12 healthy adults to evaluate its effects on blood choline levels. The protocol called for 3 days of assessment. Day one: a control period of no drugs. Day two: 1,000 mg alpha GPC. Day three: 1,000 mg citicoline. The results showed a rise on choline levels for both choline donors, peaking at 15 to 30 minutes after injection–however, levels were higher on the alpha GPC day than the citicoline day (likely due to alpha GPC's higher concentration of choline). The conclusion: "After the administration of CTC, plasma choline levels showed a similar time course but were considerably lower than those observed after the administration of alpha-GPC."
Counteract scopolamine-induced memory & attention impairment.
Scopolamine, or Hyoscine, is a medication for motion sickness, nausea, vomiting, etc., believed to work by inhibiting the effects of acetylcholine. This randomized study was carried out to test the effects of alpha GPC on memory impairment induced by scopolamine, a common side effect of scopolamine usage. Prior to scopolamine administration, 32 healthy young men were administered 10 days of either alpha GPC or placebo, followed by an 11th day of scopolamine or placebo. The researchers found "the drug [alpha GPC] is able to antagonize impairment of attention and memory induced by scopolamine"–lending further evidence of alpha GPC's beneficial role in the cholinergic system.
Reliably improve memory & attention impaired by cognitive decline.
This hefty review took on the task of compiling the data of 13 clinical trials on alpha GPC's effect on age-related cognitive & cerebrovascular disorder, examining a total of 4,054 patients. All trials, most of which were placebo-controlled, reported significant improvements in memory & attention tasks following alpha GPC administration. The review's conclusion: "The therapeutic usefulness of choline alphoscerate in relieving cognitive symptoms of chronic cerebral deterioration differentiates this drug from cholinergic precursors used in the past, such as choline and lecithin." The researchers went on to state that alpha GPC's potential in "functional recovery of patients with acute cerebrovascular disease" should be explored in future investigations.

Sports Nutrition: Alpha GPC for muscle strength & performance
In addition to its cognitive support, Alpha GPC seems to double as an ergogenic aide, demonstrating initial promise in enhancing muscle performance. To determine A-GPC's effect on isometric strength, 13 college-aged participants were administered either 600 mg A-GPC daily or placebo for 6 weeks, then switched treatments after a 1-week washout period. The results: Significantly greater isometric strength in lower body with improved upper body isometric strength–however, statistical significance was not obtained in the latter measure. The researchers concluded that "A-GPC is effective at increasing lower body force production after 6 days of supplemention."
How to Take Alpha GPC
Alpha GPC supplements typically center around 300 to 600 mg daily dosage.
Alpha GPC is commonly supplemented in capsule or powder form.
Clinical trials demonstrate higher dosages of 1,200 mg daily, often taken separately (e.g. 400 mg taken 3 times daily), having safe cognitive benefits.
Alpha GPC & Racetams
Alpha GPC & citicoline bring the choline. Racetams enhance acetylcholine activity. Stacking nootropic choline sources with racetams (e.g. piracetam), or racetam-like Noopept, may produce a synergistic effect on cognition, further enhancing the cholinergic potential of either nootropic as a standalone ingredient. At the least, the duo may eliminate the "brain burnout" side effects commonly experienced by prolonged or heavy racetam use. More on racetams.
My Experience with Alpha GPC
As I mentioned previously: I'm a bigger fan of citicoline.
And thus I have more experience with the cytidinous* substitute to alpha GPC. (*Making up words is fun.) However, I'm still a fan of alpha GPC, particularly in the sports nutrition stacks.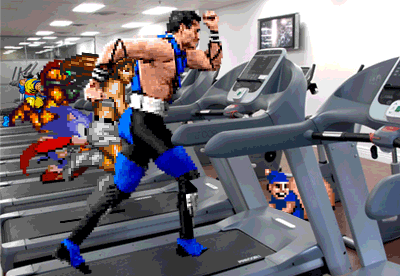 Which means I should probably amend my preferences:
I prefer citicoline for cognition.
I prefer alpha GPC for pre-workout.
While citicoline's choline is likely to have sports nutritional advantages, alpha GPC simply has more of it, making it a more efficacious sports nutrition supplement. Not to say that I'm ordering alpha GPC in bulk to meet my neuromuscular needs, but I do dabble in it every now & then if I find it in a worthwhile PWO stack backed by solid reviews.
The period that I supplemented standalone alpha GPC & racetams I can describe as a positive experience. I enjoyed it. Yet, I've essentially settled on citicoline for most of my cholinergic cognitive upkeep demands.
Is Alpha GPC a Good Nootropic?
Yes, Alpha GPC works. Alpha GPC qualifies as a solid go-to nootropic to any stack, particularly if racetams & other cholinergics are involved. Much in the same way that caffeine becomes forgivable as a nootropic when coupled with L-theanine, alpha GPC rounds out the racetam experience by providing one of the most basic building blocks of cognition: choline.
The more "natural" types may attempt substituting alpha GPC with eggs, soy, etc., and I'd say eating eggs is a good idea regardless, but simple choline nutrition won't cut it for cognition.
Simple choline doesn't cross the blood-brain barrier.
On that note, alpha GPC & citicoline are really your best options for cognitive enhancing choline, with alpha GPC being your best for straight brain juicy choline goodness.
Overall Alpha GPC Nootropic Power Rating
Brain Energy

Neurotransmitters

Cerebral Circulation

Brainwaves

Brain Regeneration

Neuroprotective

Average