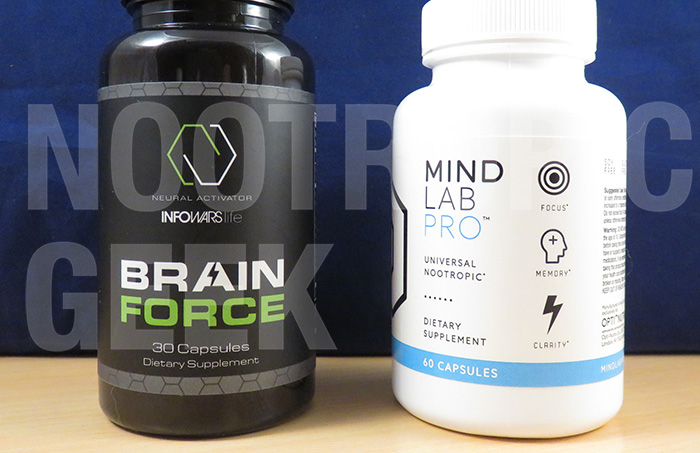 I just can't hold back the truth any longer.
Aliens exist. And they're here right now.
That's right: You're the alien. According to Alex Jones, the search for aliens is already over. Because we are the aliens. We are not of this planet. And perhaps by elevating our brains to a higher state we can learn where we came from.
Where we are going.
But which nootropic stack is going to be the one to lead us into the future: Brain Force or Mind Lab Pro? The world holds its breath…
Formula Design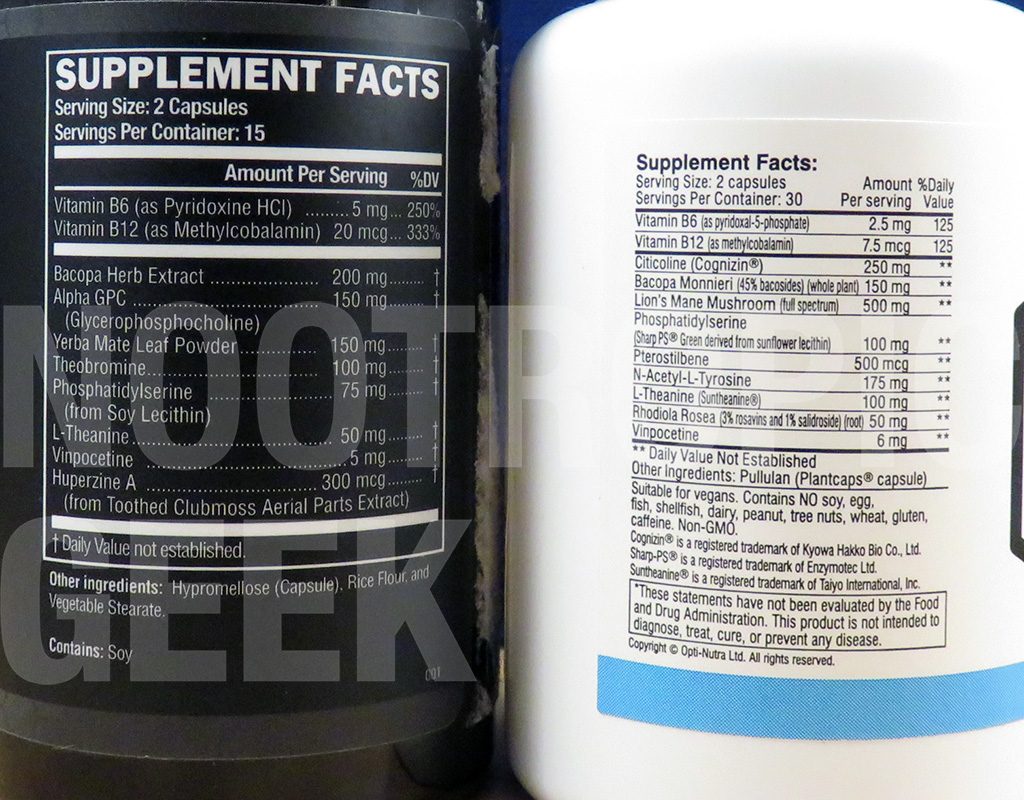 Tonally, we couldn't have two more distinct nootropic products sitting side-by-side:
Brain Force with its edgy, electric-bolt black & green.
Mind Lab Pro sporting a clean, professional white & blue.
Yet, their designs aren't entirely different as over half of their formulas are sharing ingredients. You wouldn't know it from their marketing, but Brain Force & MLP have more in common than they do differences. But it's the differences that make all.. the… difference.
…
……
Why am I the way I am?
Brain Force: Combat the Toxic Weapons!
If you haven't heard, the global elites are leaking chemicals into your food & water, poisoning your brains, turning your children gay! And Infowars conspiracy theorist Alex Jones has the antidote: Brain Force (and Brain Force Plus)–a nootropic stack designed to combat the "toxic weapons" of the government & global elites… and, conspiratorial sentiments aside, it actually makes for a solid, brain healthy supplement!
If I had to sum it up in two words: Memory & Stimulation. With pro-memory herbs & compounds (Bacopa, Alpha-GPC, Phosphatidylserine, Hup-A) and caffeinated stimulation (Yerba Mate), Brain Force serves quick focus with long-term benefits on cognition & memory. Take that, government man! Read my in-depth review on Brain Force.
Mind Lab Pro: The Universal Nootropic Stack
If Brain Force can be summed up in two words, Mind Lab Pro requires six:
Energy
Chemicals
Bloodflow
Brainwaves
Neuroprotection
Regeneration
These are the six biopathways covered by Mind Lab Pro's diverse range of ingredients, which counts up to 11 over Brain Force's 10. Not that this is a significant difference. The biggest difference between Mind Lab Pro's ingredient selection is that they're all nootropic, whereas Brain Force sneaks in a non-nootropic supply of stimulation (caffeine, theobromine). As such, Mind Lab Pro works for everyone (hence "Universal Nootropic"), unless your brain pathways are already optimized, in which case how about you tell me your secrets. Read my in-depth review on Mind Lab Pro.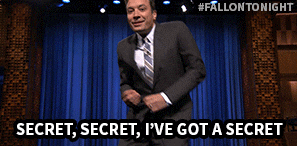 Unique Features
There are six shared ingredients between these formulas: B6, B12, Bacopa, Phosphatidylserine, L-Theanine, & Vinpocetine. All nootropics, so that's good on both products. Yet, there's a lopside of difference in ingredient forms & quality between the formulas, resulting in the following list of unique features:
Brain Force
Alpha-GPC. While Citicoline is the better nootropic, Alpha-GPC supplies the densest choline concentration that's able to cross the blood-brain barrier.
Yerba Mate Powder. Brain Force doesn't outright call it caffeine, but Yerba Mate is caffeinated. It is, however, a healthy caffeine source, so hats off to that.
Huperzine A. Mind Lab Pro used to have Hup-A before their recent reformulation. Brain Force and Brain Force Plus both have it.
Mind Lab Pro
Vitamin B6 (as P-5-P). Brain Force & Mind Lab Pro have vitamins B6 & B12, but only MLP has the premium P-5-P form of B6.
Cognizin® Citicoline. Brain Force has the Alpha-GPC. MLP has the Cognizin branded Citicoline, which is two-parts choline & cytidine.
Lion's Mane Mushroom. MLP has the shrooms, baby. Except these shrooms support neuron regeneration, no psychedelic play involved.
Sharp-PS® Phosphatidylserine. Both Brain Force & MLP supply PS, but MLP's PS is sunflower-derived Sharp-PS, as opposed to Brain Force's soy-derived stuff.
Pterostilbene. Resveratrol is a popular antioxidant, but Pterostilbene deserves the spotlight for being 4x more bioavailable than Resveratrol.
N-Acetyl-L-Tyrosine. When you're stressed, don't settle on stress-relieving L-Tyrosine. Go for the more potent N-Acetyl-L-Tyrosine (NALT) form.
Suntheanine® L-Theanine. MLP would have been just fine with regular L-Theanine, but they went with the premium-grade Suntheanine brand.
Rhodiola Rosea Extract. Quality, potent extract of anti-fatigue, anti-stress adaptogen Rhodiola Rosea, a personal favorite.
Potency & Quality
Review the previous section one more time. Count up the list items underneath Brain Force then compare that to Mind Lab Pro's count. That essentially sums up the difference in Potency & Quality between these supplements.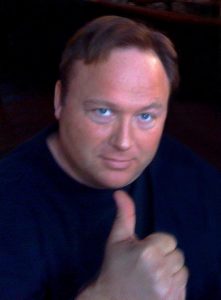 The disparity would be even more lopsided towards MLP's side if I chose to include MLP's Bacopa extract. The only reason I didn't is because Brain Force also supplies Bacopa extract, and although they don't list the exact standard, I'll give them the benefit of the doubt, because I'm, like, a nice guy or something. (However, for the record, Brain Force should be shooting for MLP's quality of Bacopa.)
Relative to Mind Lab Pro, Brain Force isn't looking too hot here. When it comes to potency & quality, MLP is essentially unmatched. It earns an A+.
But independently, Brain Force isn't bad. Bacopa is in extract form. B12 is methylcobalamin (no cyanide). L-Theanine, Vinpocetine, & Huperzine A are all in their standard forms. Really, the only big complaint is that Brain Force's PS is soy-derived, not sunflower-derived.
Brain Force earns a B. Maybe B-.
Strange that it's more expensive than Mind Lab Pro, though:
Value: Brain Force vs. Mind Lab Pro

Price
Servings
Price Per Serving
Brain Force
$39.95
15
$2.66
Mind Lab Pro
$65.00
30
$2.17
Brain Force or Mind Lab Pro: Which is better?
Brain Force is not a conspiracy.
It's the real deal, covering the two primary benefits of a nootropic supplement: Memory & Focus–albeit stimulated focus. If you want to get the most bang for your buck, go with Brain Force Plus. It's the same cost as the original formula, except with more servings; plus it swaps out Vinpocetine for BioPerine, a nutrient enhancing black pepper extract.
Mind Lab Pro is the realer deal.
In my Best Nootropic Supplements of 2019, I actually argue* that it's the realest deal (*I don't argue. I simply state. Don't you dare argue with me). If there's a supplement that's realer than Mind Lab Pro, I haven't seen it yet. This stack is simply the best nootropic stack on the market, not only for its well-selected ingredients but for their consistently high quality. And it accomplishes its brain boosts without the aid of caffeine, which is a minor miracle in this uppity-ass day & age.
My Recommendation
Brain Force may very well be the ultimate threat to the "global elites." But it's not enough to take down the elite nootropic stack Mind Lab Pro.
It's just too… nootropic.
And elite.
But this isn't because Brain Force is a bad product. It's pretty damn good, and actually fairs pretty well in these comparative reviews. The customer reviews speak highly of this stack as well.
However, I'm not just any customer. I'm the Nootropic Geek, baby. And when it comes to nootropics, I set my standards high. And right now that standard is being set by Mind Lab Pro.
Mind Lab Pro > Brain Force
If you you'd like to learn more about Mind Lab Pro and other information on Mind Lab Pro's ingredients, hit the following link: Click here to learn more about Mind Lab Pro.