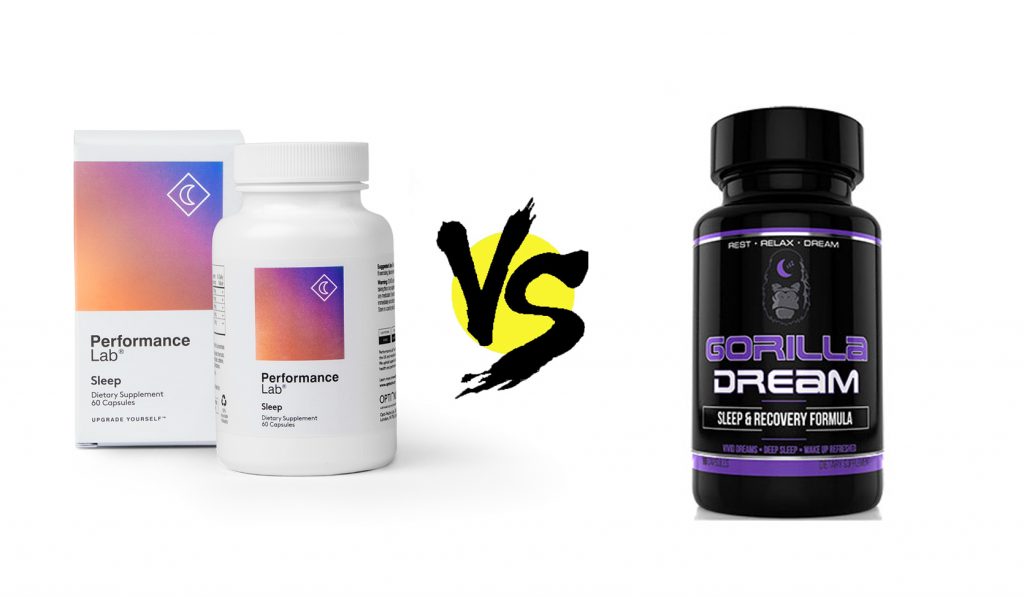 Performance Lab Sleep vs. Gorilla Dream: a comparison review between two melatonin-driven, capsule-contained sleep aids designed to improve both cognitive restoration and athletic performance.
However, a difference in melatonin types makes all of the difference here between these two formulas — not to mention several more key differences in ingredient quality (and quantities, for that matter).
Though the marketing aesthetics of these brands pit one as being more cerebral (Performance Lab Sleep) and the other as more physical (Gorilla Dream), the winner between these two supplements actually works better in both departments: brain and body recovery.
But to know which one that is, you'll need to first read my Performance Lab Sleep vs. Gorilla Dream review! …Or you could just jump down to the bottom of this review ¯\_(ツ)_/¯ — what do I care, I guess. It's your life, bucko.
Formula Design
Though these supplements are both primarily powered by melatonin, Performance Lab Sleep and Gorilla Dream work with vastly different formula designs.
Let's check them out.
Performance Lab Sleep vs. Gorilla Dream: Ingredients
Performance Lab Sleep Supplement Facts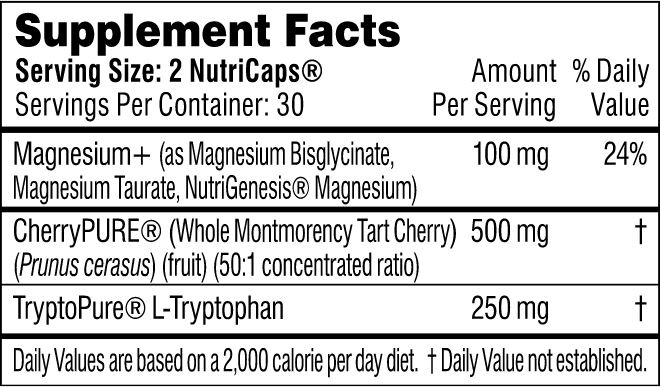 Directions: Take 2 to 4 capsules, 45-60 minutes before sleep. For best results use daily and consistently.
Gorilla Dream Supplement Facts

Directions: Take 3-6 capsules 30 minutes prior to bedtime, or as directed by your physician. Start with 3 capsules to evaluate tolerance. New users and females may want to start with 1 or 2 capsules. Don't exceed 6 capsules in any 24-hour period.
Performance Lab Sleep: Cheery Cherry Pills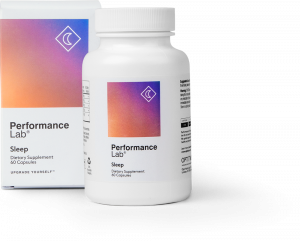 My go-to sleep supplement, Performance Lab Sleep is an incredibly beneficial sleep aid that, despite its simplicity, has a wide range of cognitive and physical performance enhancing benefits. Thanks to this formula's use of all-natural ingredients and minimally effective dosages, Performance Lab Sleep encourages better sleep without encroaching on daytime performance — in fact, this is a great stack to take to enhance your daytime mood, motivation, and energy levels.
Performance Lab Sleep is comprised of the three following ingredients:
CherryPURE Montmorency Tart Cherry Extract: a potent herbal extract supplying natural melatonin and fruit antioxidants (anthocyanins) that respectively aid in sleep onset and joint recovery — a great sleep aid option for athletes and bodybuilders.
TryptoPure L-Tryptophan: a serotonergic amino acid that contributes to the sleep-supportive benefits of melatonin and the mood-boosting effects of serotonin.
3 Magnesium Forms: Magnesium Bisglycinate, Magnesium Taurate, and NutriGenesis Magnesium — a highly absorbable trio of magnesium that outperforms standard, hard-to-absorb forms of this calming mineral that aids in neuromuscular relaxation.
CherryPURE is a smart choice here: Montmorency tart cherry supplies both natural melatonin and anthocyanin antoxidants.
The combination of melatonin and antioxidants simultaneously boosts sleep onset, depth, and duration for maximum overnight recovery and joint- and muscle-soothing antioxidant activity for enhanced post-workout recovery.
Though I value Performance Lab Sleep primarily for its cognitive restoration effects, this is very much a highly valuable bodybuilder's sleep stack as well, given the ergogenic advantages of tart cherries — not to mention the documented performance-enhancing effects of tryptophan and magnesium.
Read my in-depth review on Performance Lab Sleep.
Gorilla Dream: GABA for the Boys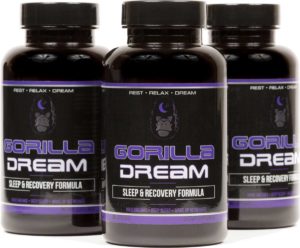 Gorilla Dream has many moving parts, despite the simple requirements of sleep aid supplement. Primarily powered by GABA and melatonin, Gorilla Dream takes a neurochemical approach to sleep enhancement that's also aided by an unnecessary collection of several of herbal extracts and amino acids (although, of those amino acids, L-theanine is pretty neat).
While this formula will help you fall asleep, the excess activity will also leave you feeling foggy and groggy in the morning. Some parts of this formula work, many do not. However, the two biggest missteps Gorilla Dream makes are:
GABA – this neurochemical naturally promotes sleep and relaxation; however, as an oral supplement, this ingredient's oral bioavailability is so low that it's virtually useless. This is why we have picamilon and phenibut, two GABA-like nootropics that do what standard GABA cannot.
Too Much (Cheap) Melatonin – not only is Gorilla Dream's choice of melatonin cheap and synthetic, but they're supplying too much melatonin. The ideal melatonin dosage is closer to 0.3mg, not 3mg — in fact, research has found 0.3mg to actually work better than 3mg, in terms of sleep quality.
In general, the Gorilla brand of supplements is pretty weak. Much of their marketing and formulations come across brazenly insecure in that distinct "I am an alpha male who is not swayed by mass media propaganda" (and, yet, Gorilla Mind practices in all the same egregiously manipulative marketing tactics that only gorilla-minded morons would buy into).
None of which really pertains to the objective of this review, which is determining whether or not Gorilla Dream works. However, the braggadocious aspects of their brand only amplifies how sub-par this sleep aid formula truly is. Gorilla Dream is an altogether poorly formulated sleep aid.
Read my in-depth review on Gorilla Dream.
Unique Features
Funny enough, even though Gorilla Dream has plenty more ingredients than Performance Lab Sleep, none of those ingredients, except for maybe a couple, really qualify as "unique," whereas all of Performance Lab Sleep's ingredients deserve special mention for their unique quality and potency.
Here's a breakdown of the unique features of each formula:
Performance Lab Sleep
CherryPURE®: concentrates Montmorency tart cherry's bio-activities to a potent 50:1 extract, supplying in 500mg the bioactive equivalent of 25g of raw Montmorency tart cherries.
TryptoPure®: a pure L-tryptophan form sourced from non-GMO, gluten-free vegetable carbohydrates via the patented Ferment-A-Pure fermentation process.
NutriGenesis® Magnesium: a nature-identical magnesium form complexed with natural cofactors, such as probiotics, fibers, enzymes, and antioxidants, for enhanced bioavailability.
NutriCaps® Capsules: a prebiotic-infused, additive-free capsule constructed out of fermented tapioca, or pullulan.
Gorilla Dream
ZMA: Zinc + Magnesium + B6 — the famous sports nutrition trio designed to improve post-exercise mineral replenishment, as well as mood and sleep quality.
Mucuna Pruriens Extract: a unique addition here, Mucuna pruriens supplies L-dopa, which in turn promotes mood-boosting dopamine and growth hormone activity. Might help with overnight anabolic growth and recovery.
Potency & Quality
In terms of Potency & Quality, Gorilla Dream simply does not stand a chance against Performance Lab Sleep. This isn't only because Gorilla Dream has an exceptionally poor quality formula, but Performance Lab Sleep's formula is exceptionally high quality.
For example, Performance Lab Sleep's ingredients are:
All-Natural: from the melatonin to the capsules, Sleep's formula uses only all-natural, plant-based, eco-friendly extracts and compounds.
Patented: CherryPURE®, TryptoPure®, NutriGenesis®, NutriCaps® — again, from the melatonin to the capsules, Sleep dishes out only the best.
Well-Dosed: the standard 3 mg dosage for melatonin (as used by Gorilla Dream) isn't only too much melatonin, causing high risk of morning grog and headache, but it's also less effective than 0.3 mg melatonin, as provided by Sleep's CherryPURE® extract.
Not to mention that the 50:1 standardized concentration of natural melatonin provides a stable, reliable degree of melatonin bio-activity, whereas Gorilla Dream's choice of synthetic melatonin tends to vary in bioactive potency and stability.
Simply put, Performance Lab Sleep is leagues ahead of Gorilla Dream in the "quality" category.
Read my Best Nootropic Supplements to Buy in 2021 list here.
Read my Best Sleep Supplements to Buy in 2021 list here.
Value: Performance Lab Sleep vs. Gorilla Dream

Price
Servings
Price Per Serving
Performance Lab Sleep
$39
30
$1.30
Gorilla Dream
$25.99
33
$0.79
The Gorilla Dream website suggests the $25.99 listed price is a discount markdown from $29.99; however, nowhere is Gorilla Dream sold at $29.99.
Either way, Gorilla Dream is the cheaper option here between Performance Lab Sleep vs. Gorilla Dream. Although, Performance Lab Sleep does offer a "Buy 3, Get 1 Free + Free Shipping" offer, if you buy in bulk — in which case, Sleep's "price per serving" drops down to $0.98.
Performance Lab Sleep or Gorilla Dream: Which is better?
Performance Lab Sleep is a powerful, all-natural sleep booster powered by cherry-sourced melatonin.
As a naturally rich source of melatonin and fruit antioxidants, tart cherry juice is a pre-sleep favorite among athletes and bodybuilders. With melatonin to boost sleep onset (without overstaying its welcome in the morning) and anthocyanins to soothe achy joints and tissues, Performance Lab Sleep's CherryPURE is sure to become a popular sleep booster among both athletes and academics alike (who are increasingly one-and-the-same in the Joe Rogan era of buffed-out nerds). For both mental and athletic recovery, Performance Lab Sleep is certainly my favorite sleep booster.
Gorilla Dream is a subpar sleep stack powered by synthetic, overdosed melatonin and impotent GABA.
By no means is Gorilla Dream the worst sleep booster available. It does have a few good ideas hidden in its selection of melatonin, ZMA, theanine, and Mucuna pruriens. Yet, all in all, the poor quality and baffling use of GABA (+ other unnecessary ingredients) drastically sell this formula short. No doubt, the price tag is appealing here; however, the cheapness of the price is a reflection of the formula's cheap quality, and, as such, this is a low value purchase in my estimate. For both athletes and academics — i.e., for everyone.
My Recommendation
There really is no contest here: Performance Lab Sleep is better than Gorilla Dream.
Whether you're looking for cognitive recovery and physical performance enhancement, Performance Lab Sleep has you covered in several key ways that Gorilla Dream does not.
What's worse, Gorilla Dream (like all Gorilla supplements) seems to appeal to a certain demographic of wanna-be-alpha-males (i.e., anyone insecure enough to think that their alpha-ness hinges on their choice of supplements) who, in a very non-alpha fashion, get all whiny when you mildly critique their low-quality supplements. Were these supplements actually good, I'd find the whole alpha-male shtick actually fun and endearing. But as it stands, it all comes across as cheap and somewhat creepy.
Either way, even if what you are looking for is an "alpha male" sleep stack that tends to the particular needs of athletes and bodybuilders, Performance Lab Sleep still has Gorilla Dream beat with a sleep stack that actually works (and bolsters post-exercise recovery).
With that in mind, here's my final judgment on these two sleep supplements:
Performance Lab Sleep > Gorilla Dream