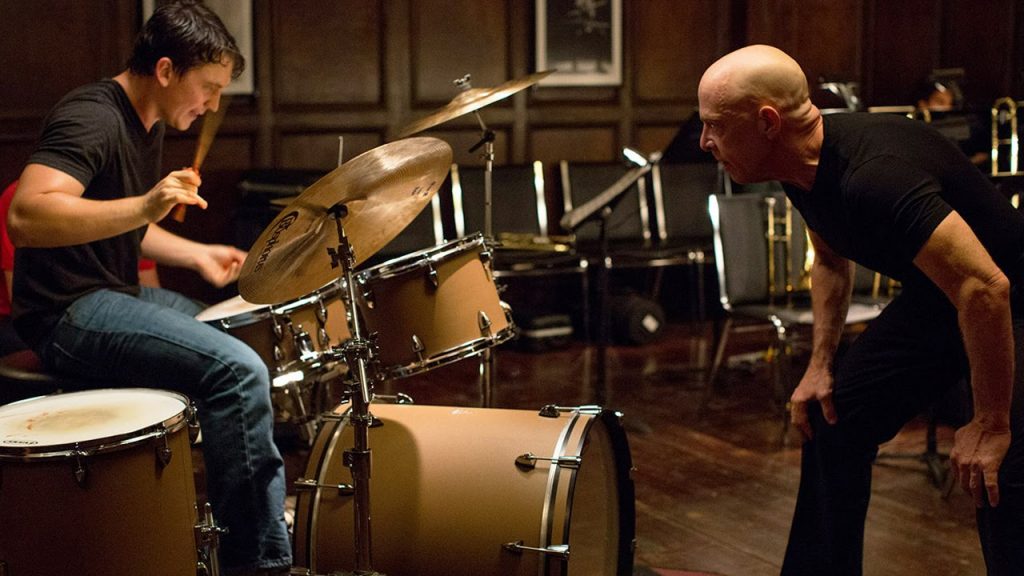 I am super motivated! …to binge-watch Netflix tonight.
I am insanely driven! …to sleep in until noon.
I am crazy ambitious! …about eating this entire cake.
To a degree we're all motivated, driven, and ambitious (woo redundancy!), some more so than others. But it isn't simply a matter of being more motivated than someone else that establishes superiority. You might be massively motivated, but if the source of your motivation is coming from a bag of cookies, then, well…
I read plenty of articles about how certain substances and practices help motivation, and I get where they're coming from, but many of them are off. Which is a shame because there are ways to boost motivation: One way being nootropics.
And I'll tell you below which specific nootropics can do this. But first let's figure out the whats and hows of motivation, so that ultimately we can determine why we're driven in the way we're driving.
The TL;DR Version: Not everything that motivates is good for you, nor is all motivation pointing in the right direction. However, certain nootropics may help optimize the underlying structures of motivation to ensure that you're not only driven, but driving towards your goals.
Drugs, Dopamine, and Free Will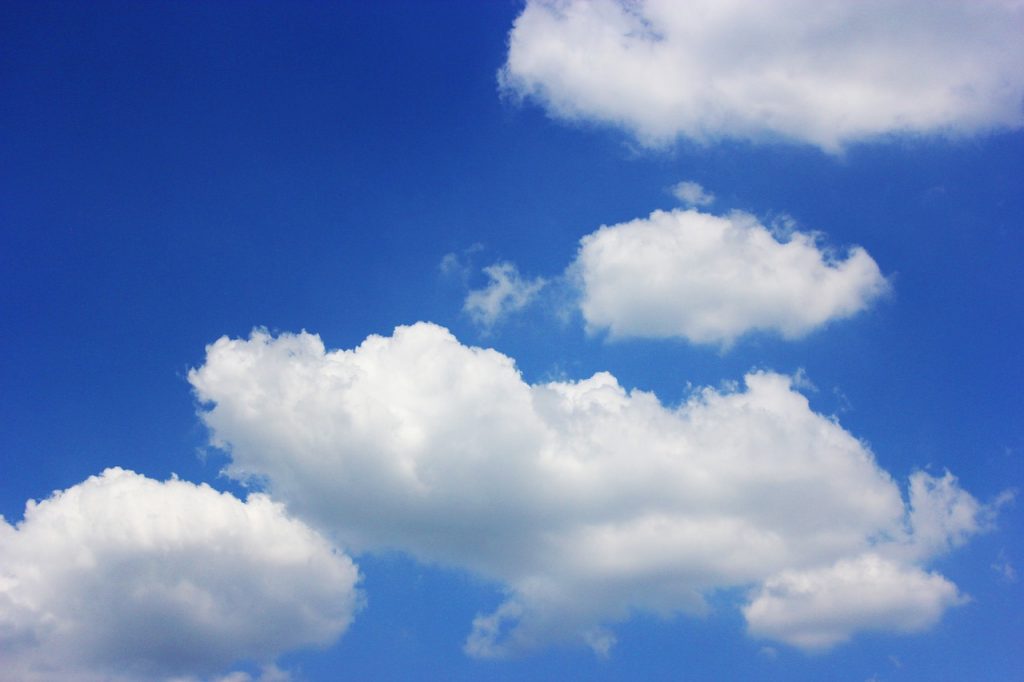 In David Foster Wallace's Infinite Jest (people still pretend to read IJ, right? I'd hate to come across as irrelevant here) character Marathe explains to character Steeply the differences between "freedom-from" and "freedom-to" with regards to the story's Entertainment, a film so entertaining that viewers can't help but to binge-watch it and eventually die, shitpants and all:
Your freedom is the freedom-from: no one tells your precious individual U.S.A. selves what they must do. It is this meaning only, this freedom from constraint and forced duress. But what of the freedom-to? Not just free-from. Not all compulsion comes from the without. You pretend you do not see this. What of freedom-to. How for the person to freely choose?"
In IJ the Entertainment operates like an extremely potent drug: It overrides personal willpower, substituting choice with compulsive consumption.
i.e. Addiction.
On that notion, it would be disingenuous to label the addict, the perpetually "Entertained," as "unmotivated." If anything, the addict is devoutly motivated, hellbent on obtaining that one single thing that has given them freedom from the pains and suffering of life. In this way, the addict isn't entirely unlike the driven go-getter hellbent on obtaining the freedom to choose a life of joy and pleasure.
One theory for this overlap: Dopamine.
The Reward-Pathway of Motivation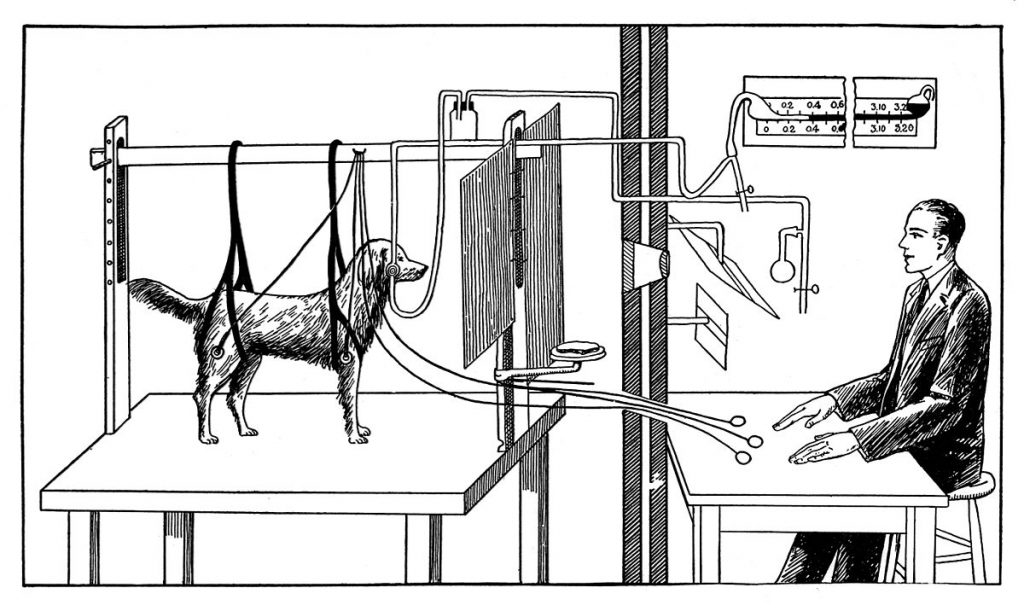 Dopamine is essentially the neurochemical pathway for motivation. The feel-good release of this neurotransmitter preceding or following an action–whether the action is accomplishing a challenge, learning something new, or ingesting nicotine–incentivizes repeat behavior associated with the action. The dopaminergic reward response manipulating routine behavior through pleasure and satisfaction:
Learning feels good to the learner, who responds to discontent by learning more.
Smoking feels good to the smoker, who responds to discontent by smoking more.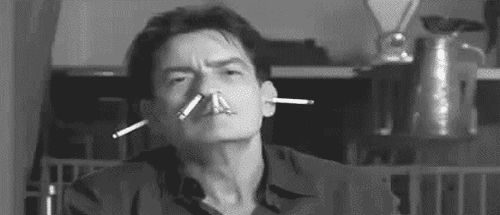 Not to say that learners and smokers share the exact same dopaminergic experiences, or, on the flipside, are of entirely exclusive groups. What's important is that motivation in both senses operates via the same behavior-reinforcing biomechanisms, differentiating mainly in severity, longevity, and easability.
Yet, while motivational dopamine may be a unifying attribute between so-called addicts and achievers, what happens when dopamine levels are off? And, more importantly, how do we get them back on?
Dopamine Depletion

Learning something new and taking a drug may both trigger a dopamine response, but it's actually a lack of dopamine that promotes behavior of the latter over the former. One of the major risk factors associated with self-abusive risk-reward behavior (e.g. sex, drugs, rock 'n roll) is having lower than normal dopamine activity, stoking a crave for quick, reliable fixes of dopamine. As a result, men and women with low dopamine tend to lack motivation in the traditional sense of the word, avoiding the more challenging, deeply rewarding pursuits of pleasure (i.e. educational life experiences). The general anhedonia (lack of pleasure) requiring faster, synthetic splurges of pleasure. After all, it's much easier to drink a beer than to read a book.
Motivation of the Nootropic Variety
Why not drink a beer and read a book, hehh??
Of course, not everything fits neatly into an "either/or" dichotomy. Hopefully, by now your red flag has risen, calling into question my oversimplified take on human drive: You mean to say motivation is simply a matter of dopamine levels? And that low levels push people towards addiction?
Motivation is more than dopamine.
Likewise, addiction is more than dopamine as well–there are various physical, behavioral, and social factors that are involved in both motivation and addiction. And the only reason I emphasize the addictive side of motivation is to: A) Highlight the complexity of motivation, and B) Contrast illicit drugs with nootropics.
Drugs and other "pleasurable" substances flush the brain with unnatural levels of pleasure. Motivation in this case stems from sober life progressively paling in comparison to being "high"–freedom from constraint and duress.
Nootropics on the other hand optimize neurotransmitter and brain activity to standard healthy levels. Motivation in this case roots itself in the sober life, pushing the nootropic-enhanced mind towards aspirational achievement.
The freedom-to.
By definition, nootropics are side effect free. And nootropics that do have side effects aren't actual nootropics. (Looking at you, Adderall.) As such, all nootropics are inherently low-risk to risk-free of abuse (i.e. addiction). Yet, not all nootropics are great for fostering motivation.
Again, I'm not here to oversimplify: No nootropic will single-handedly solve all of your motivational dreams.
It may even require a bit of motivation to put in the effort to stack nootropics for your own wellbeing. However, if that's the place you find yourself at right now, sitting on a small island of motivation just large enough to carry your mopey behind, then listed below are a few cognitive enhancing nootropics that may help optimize your drive.
Nootropics for Motivation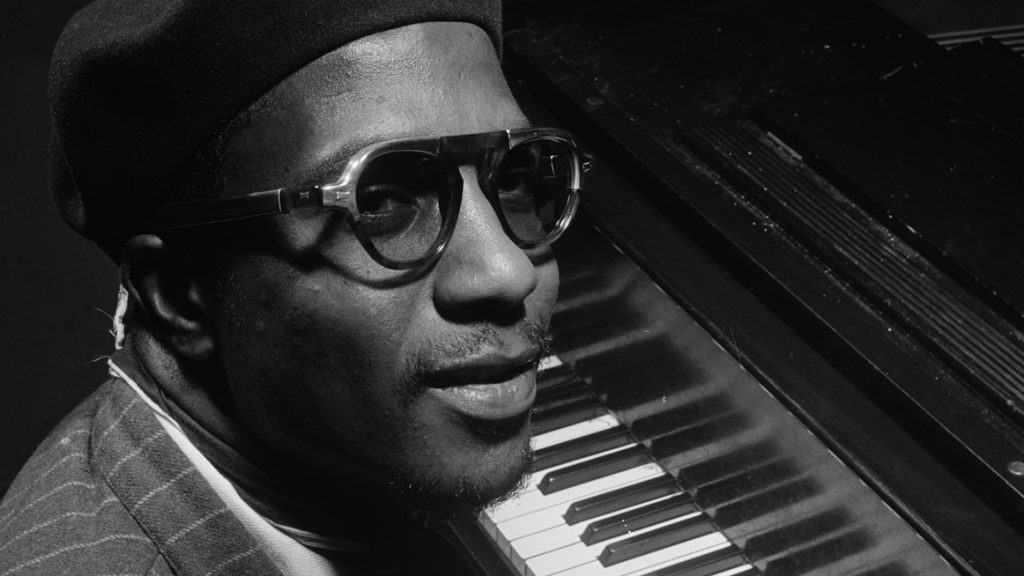 Typically when we're talking about nootropics we're talking about the cholinergic system (i.e. acetylcholine), given the neurotransmitter's integral role in cognition. Yet, if ambition and motivation are our endgoals, we need to look at nootropics that participate in the dopaminergic system as well as those that provide brain energy to keep up with the mental drive.
Take a look:
Dopamine Boosters
L-Tyrosine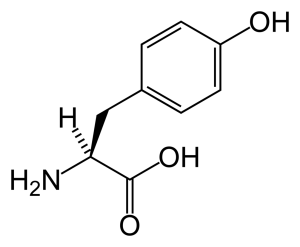 When the brain is overworked, tired, or stressed (or likely D. all of the above) it burns through Tyrosine–an amino acid used utilized in the production of norepinephrine and dopamine. Because of it's reliable resistance against the brain-numbing effects of stress and overactivity, there are few nootropic lists I write (if any) that don't have this nootropic. However, for this list, I'm including it specifically for its chemical relation to dopamine: L-Tyrosine converts to L-DOPA, the precursor to dopamine as well as epinephrine and norepinephrine.
Supplementing L-Tyrosine during high stress conditions (e.g. exam day) may help spike and maintain focus and ambition through otherwise rough days. Look for the more active N-Acetyl-L-Tyrosine (NALT) form. More on L-Tyrosine.
L-Theanine
L-Tyrosine is commonly stacked with L-Theanine (SEE: Mind Lab Pro), another amino acid associated with focus and feel-good mood balance. Except whereas L-Tyrosine plays a direct role in dopamine synthesis, L-Theanine takes a more "relaxing" approach, optimizing alpha brain wave frequencies to support a focus-flow state that decreases excess focus-killing excitement while increasing mood-boosting "calming" neurotransmitters–i.e. dopamine, serotonin, GABA.
For this reason, L-Theanine is commonly stacked with caffeine to offset caffeine's excessive stimulation. However, it may also offer complementary benefits to L-Tyrosine, which has been associated with spikes in anger due to its increase in fight-or-flight catecholamines. L-Theanine seems to even out the mood-boosting focus of both caffeine and L-Tyrosine. More on L-Theanine.
St. John's Wort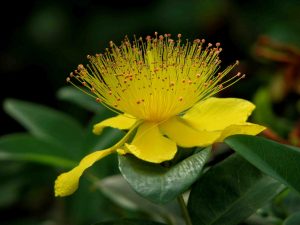 Hypericum perforatum, or St. John's Wort, is one of the few herbs viewed as a legitimate natural antidepressant. In fact, it's such an effective antidepressant that certain legal bodies have warned against the misuse of St. John's Wort supplements, namely with regards to its poor interactivity with antidepressant pharmaceuticals.
While serotonin is the big name neurotransmitter with relation to depression, St. John's Wort seems to operate by supporting both serotonin and dopamine. In one rat study, a single potent dose of St. John's Wort was found to increase dopamine levels in the prefrontal cortex by 40% after an hour of administration under otherwise normal health conditions. Norepinephrine on the other hand was left unchanged, indicating of a separate dopaminergic biomechanism to L-Tyrosine. More on St. John's Wort.
B Vitamins
Particularly Vitamin B6, although supplementing all B vitamins isn't a bad idea for their various roles in cognition. Vitamin B6 in active Pyridoxal-5-Phosphate (P-5-P) form is involved as a cofactor in a number of neurotransmitter conversions:
Tryptophan -> Serotonin
5-HTP -> Serotonin
L-DOPA -> Dopamine
Other brain chemicals benefited by B vitamins include GABA, norepinephrine, and melatonin. This is why when B6 levels are off, neurotransmitter status is off, mood balance is off, motivation is off. More on Vitamin B6.
Mucuna Pruriens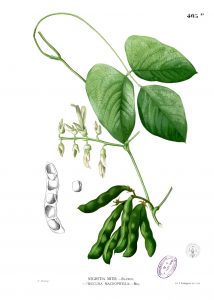 Mucuna pruriens, or Velvet Bean, is an interesting herb for its heavy natural supply of various "active" biocompounds, in particular L-DOPA. Because of this, many testosterone boosting supplements carry Mucuna pruriens for L-DOPA's signalling role in stimulating testosterone synthesis and growth hormone release. However, as a nootropic, L-DOPA operates as the precursor to dopamine, as I've previously mentioned.
The L-DOPA in Mucuna is believed to cross the blood-brain barrier, making it a valid herbal source of enhanced dopamine, as well as serotonin and norepinephrine. If you go this route, look for an extract standardized to at least 10% L-DOPA, optimally 15%.
Brain Energizers
Citicoline
The brain chugs upwards of 20% of the body's energy supply to keep up with the harsh demands of being a brain. Citicoline has been shown to increase ATP and phosphocreatine–forms of chemical energy–in the brain through a number of synergistic biomechanisms:
Provides raw material for brain chemicals and membranes
Signals for neurotransmitter synthesis
Enhances synapse strength and connectivity
To get the most bang for your buck, try stacking Citicoline with a racetam such as Piracetam or Noopept. Combined, Citicoline and racetams enhance brainpower by engaging in acetylcholine production through providing choline precursor (Citicoline) and signalling for increased synthesis (racetam). More on Citicoline.
NADH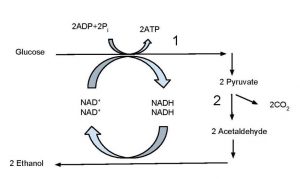 Adenosine triphosphate (ATP) is the basic unit of energy in the mind and body, and it decreases over time. One of the reasons: NADH decreases over time. Nicotinamide adenine dinucleotide + hydrogen (NADH) is a chemical compound directly involved in the production process of ATP (as you may remember from high school biology). As a supplement, NADH doubles as an ATP agent and an antioxidant, supplying energy and neuroprotection.
Most of NADH's nootropic potential centers on its ability to counter Chronic Fatigue Syndrome, a condition of exceptional fatigue that isn't rectified by rest. If low energy and brain fog seem to be the primary hindrance to your motivation, NADH may be one of the first places to look. More on NADH.
Huperzine-A
In tiny doses, Huperzine-A accomplishes plenty, its numerous brain benefits including:
Enhances brain antioxidant status
Stimulates nerve growth factor (NGF)
Protect acetylcholine from denaturation
And, in support of brain energy, Hup-A also supports neuron mitochondria, the "power plant" organelles responsible for the production of chemical energy. By reducing free radical damage and improving structural integrity on mitochondria, Hup-A seems to boost cellular energy production and efficiency. More on Huperzine A.
Vinpocetine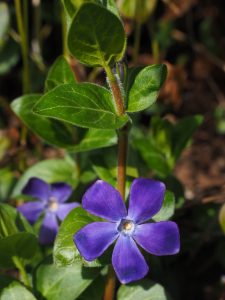 Commonly found next to Hup-A on premade stack's supplement facts, Vinpocetine is another low-dosage requiring nootropic. Additionally, its status as a semi-synthetic, semi-organic compound, due to its synthetic extraction from a natural source (Periwinkle plant), makes it a mildly controversial nootropic drug in certain regions of the world.
Regardless, many supplements include this compound for its reliable boosts on cerebral circulation, enhancing blood flow, and thus oxygen and nutrients, to the brain for greater bursts of brain energy. More on Vinpocetine.
Rhodiola Rosea
The Soviets kept Rhodiola Rosea a secret throughout the Cold War, but now the jig is up. And the jig is looking good. This anti-stress adaptogen is one of my favorites, commonly associated with enhanced physical and mental performance. I'm marking the herb under "Brain Energizers", but in reality the experience is better defined as anti-fatigue rather than pro-energy.
When it comes to pushing through a workday or cramming at the eleventh hour, I find less fatigue to be more valuable than simple stimulation. (I'm sure anyone who drinks coffee yet still feels "tired" can relate.) The decrease in stress only helps to maintain the focus and drive on what's immediate and important. More on Rhodiola.
Best Nootropic Supplements for Motivation
Dopamine boosters help with motivation and brain energizers help with motivation. But you know what works even better? Stacking dopamine boosters with brain energizers, baby. And you know what works even better than that?? Stacking SEVERAL dopamine boosters with SEVERAL brain energizers, hitting that synergy sweet spot not otherwise found in standalone nootropic supplements. To hit that sweet spot, you'll need a high quality, well-crafted nootropic supplement stack. Here are a few of the best:
Mind Lab Pro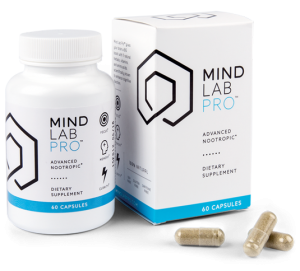 For motivation support, Mind Lab Pro supplies both:
Dopamine Boosters – via NALT, L-Tyrosine, and B vitamins (as BioGenesis®).
Brain Energizers – via Citicoline, Rhodiola Rosea, and Maritime Pine Bark Extract.
And what's particularly cool about this mix of nootropics is how Mind Lab Pro achieves its brain boosts via various, diverse brain bio-pathways. For example, citicoline ramps up energy production, whereas Rhodiola reduces fatigue, supplying a push-pull effect on energy and cognition.
Whereas a cup of coffee may help you get over a small, temporary barrier during the day, Mind Lab Pro gives you sustained "keep going, you got this" motivation and energy. And its clean, stim-free design allows you to stack Mind Lab Pro with additional stimulants — say, caffeine — or supplement it on its own.
Want some? Buy Mind Lab Pro here.
Read my in-depth review on Mind Lab Pro.
Performance Lab Energy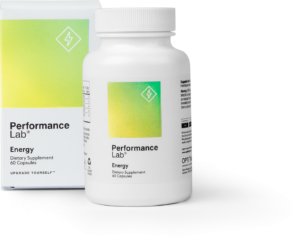 Here's a perhaps surprising addition, given that none of the ingredients in this stack are listed anywhere above. Performance Lab Energy targets brain energy (no, really?!) with a complex stack of brain and body healthy antioxidants. But these antioxidants don't simply reduce free radicals and oxidative damage: they each enhance mitochondrial ATP energy output in their own way, amplifying natural energy production rather than simply flushing the brain with cheap-O synthetic stimulation.
On that note, Performance Lab Energy doesn't quite work for on-the-spot motivation and energy boosts. It's a long-term daily supplement that generally raises the standard on mental and physical performance. And in a way that doesn't come with any post-effect crash.
Compared to your usual "motivational" energy boosters, Performance Lab Energy's sustained enhancement is easily my preferred choice.
Want some? Buy Performance Lab Energy here.
Read my in-depth review on Performance Lab Energy.
Conclusion
Dr. Nora Volkow of the National Institute of Drug Abuse describes "addiction as a disease of the free will." In the post she states:
"[It] is not enough to say that addiction is a chronic brain disease. What we mean by that is something very specific and profound: that because of drug use, a person's brain is no longer able to produce something needed for our functioning and that healthy people take for granted, free will."
Free will in this sense is determined by the intrinsic vs. extrinsic value of one's motivations:
To be intrinsically motivated, driven by internal rewards and values, is to truly engage freedom. To be extrinsically motivated, driven to or against external factors, is to be manipulated, constrained.
Thus nootropics, like drugs, can be viewed as offenders of the free will, right? After all, nootropics, like drugs, are external substances that are able to manipulate motivation and behavior.
Except there's one key difference between nootropics and drugs w/r/t free will:
Nootropics bolster instrinsic pathways of motivation.
Drugs destroy them.
I'm speaking generally, of course: "Drugs" referring to the illicit class of substances. However, it's this general difference that makes all the difference between nootropics and drugs–the former supporting your inner drive, the latter hijacking it.
---
For more on the subject of inner-drive-supporting nootropics, check out my Best Nootropic Supplements to Buy in 2019 list. And be sure to comment any thoughts, questions, personal anecdotes, haikus, etc. down below!