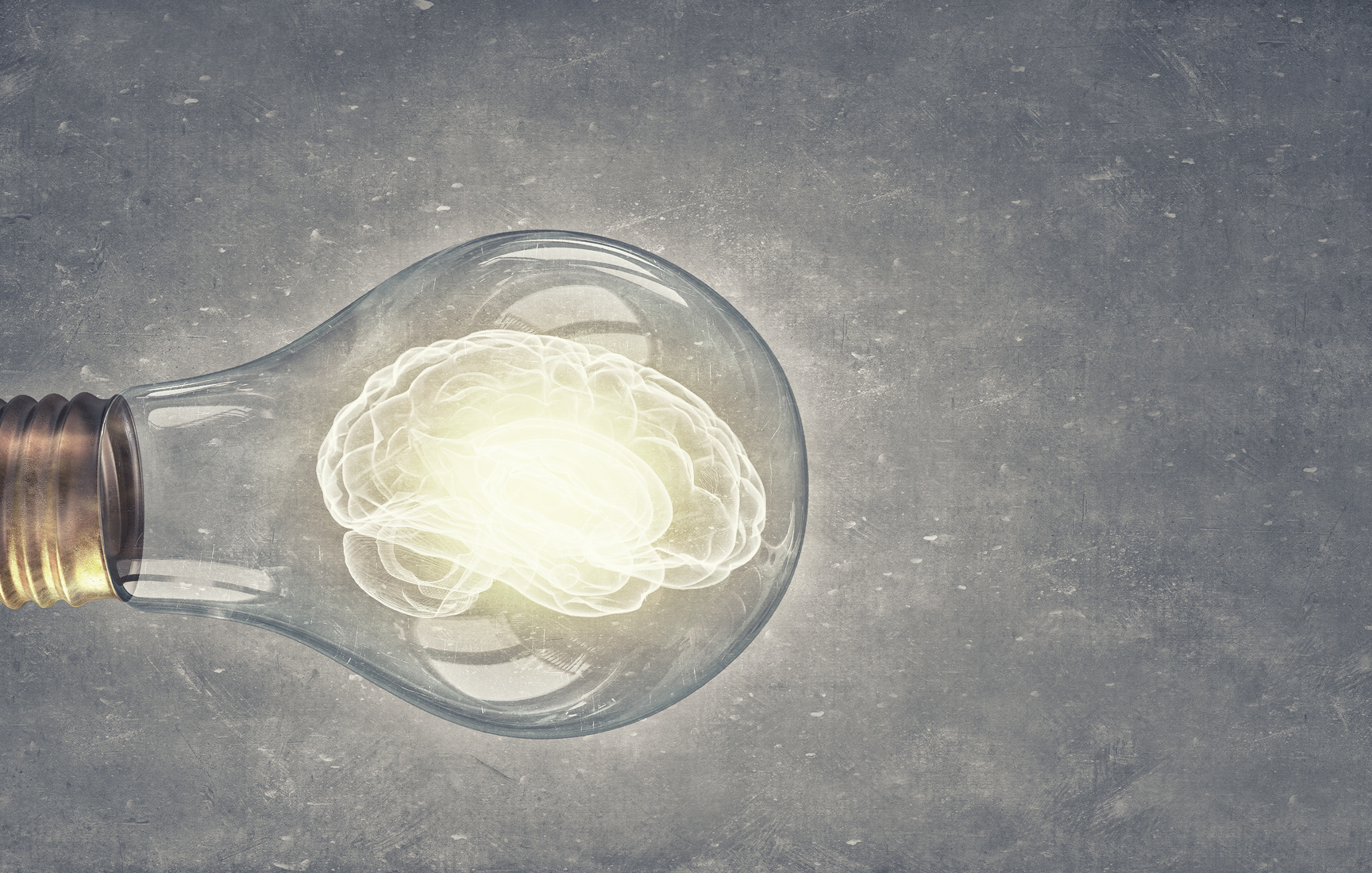 This is an article on brain energy. Of course I'm using the light bulb cliché.Stoner logic ahead: How is it that we don't fully understand the organ with which we think?
In the words of Johnnie Cochran: This does not make any sense!
It's similar to the brain in the jar thought experiment, in which the limits of our self-consciousness end right before its frames. The brain is a galaxy, a divinity, infinitely complex and incomprehensible, yet our human capacity to think is horrifically finite. It's a joke only Kafka could see the humor in.
So instead of trying to understand it, feed it. Energize it with your pathetic human sacrifices: Your McDonald's, Cheetos, beer… Or appease the infinitely expandable entity with a truly divine gift: Nootropics.
The TL;DR Version: The brain consumes a fifth of the body's energy supply, despite carrying less than 5% the total body weight. As such, when general energy is off, brainpower is off. Sleep helps. So does eating right. And, of course, nootropics help elevate it all to the next level.
Are You Thinking Too Hard?
Question of the Day: Does thinking harder expend more energy?
It's a valid question — after all, the brain consumes upwards of 20% of the body's total energy supply, despite comprising only an average 2% of total weight, making it the most energy-demanding organ in the human body.
Why? Two reasons:
Management – The brain is constantly receiving, processing, and signalling information within itself and throughout the body's neural network.
Maintenance – Neurons damage and die, and the brain (and I!) doesn't like that, putting in the effort to replenish, repair, and replace old or dying cells.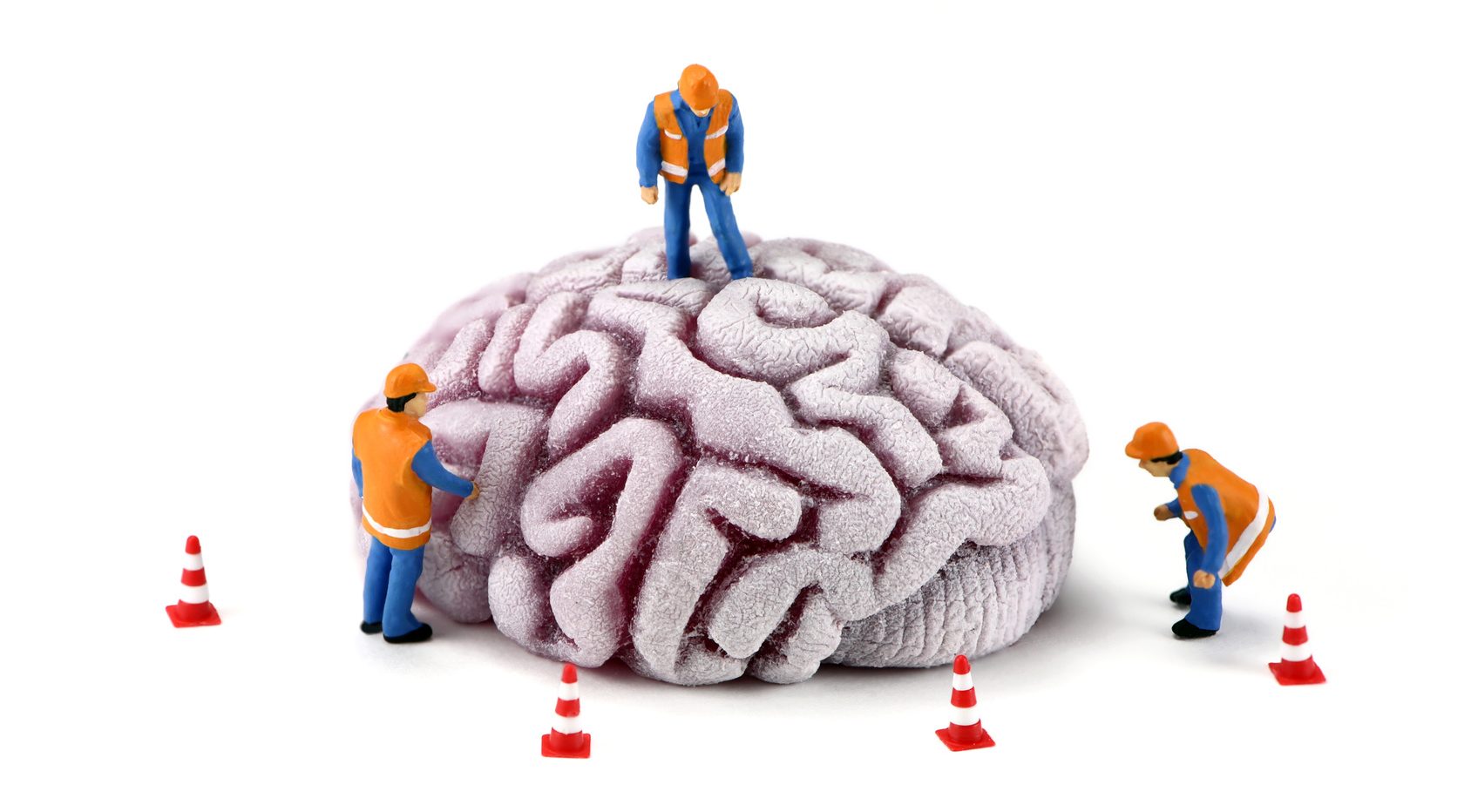 So back to the question: Does thinking harder expend more energy?
Conversely: Does thinking less expend less energy?
No and No – The brain is exceptionally stable when it comes to energy usage, requiring and burning the same amount of energy whilst sleeping as it does whilst taking a test. (Or, shockingly enough, the energy demands of reading something intellectually-stimulating vs. reading a BuzzFeed article are unchanged.) However, while the brain's energy demands remain stable, the body's total energy supply does not.
And when energy is low, brainpower falters.
Brain Battery: Low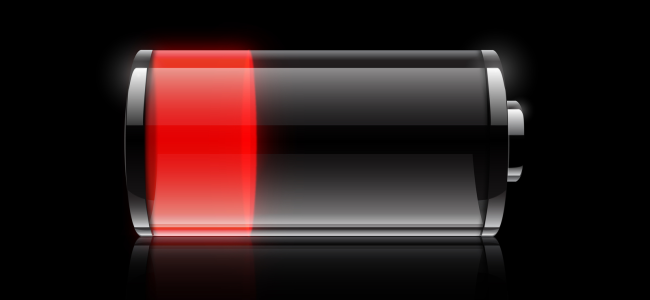 Oxygen, glucose, proteins, fatty acids, amino acids — any compound involved in the metabolic processes underlying the brain's management and maintenance of cognition qualifies under the umbrella term "brain fuel" (at least as far as this article is concerned). And if the brain isn't acquiring enough brain fuel or, for whatever reason, is unable to process the brain fuel properly, then couple issues may arise, generally in the form of:
Brain Fatigue – Often concurrently as brain and body tiredness. Chronic Fatigue Syndrome (CFS) involves long-term brain fatigue unaffected by rest.
Brain Fog – Any perceptual condition of unfocused or unclear thinking. Many elderly brain supplements advertise on this point, e.g. "Clears Brain Fog in Minutes!"
Often, a metabolically defunct brain commits, what we like to call in the medical field, a brain fart — or a lapse in memory, judgment, motivation, thinking, etc. And while the brain farts increase as we age, we don't have to wait until we're 50+ to experience them. The young 20-30 year old students, athletes, and workers possess arguably the worst sleeping habits of any age group, with one study reporting that 70% of college students attain insufficient sleep.
This is important as the most common cure to a low energy brain is simply good sleep.
It's so obvious it's almost boring. (Also, eat your vegetables!)
Yet, sleep isn't the only way to replenish brain energy. Even after a good night of sleep, there are means to further optimizing brain energy, often while benefiting physical energy and performance as well. And, if you haven't figured it out already, those means are: Nootropics.
How to Recharge w/ Nootropics
To achieve a fully optimized brain, a variety of biopathways must be addressed. I don't seek to address every single one of them here but rather the nootropic bioactivities that directly enhance cognitive brainpower. And those nootropics seem to enhance brainpower by supporting the following:
Mitochondrial Output
Biology 101: Mitochondria are the "powerhouses" of the body.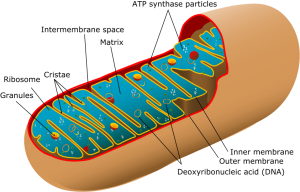 Shaped like tiny ridged beans, the mitochondria are responsible for the creation of adenoside triphosphate (ATP), the body's primary chemical energy source, through the catabolic breakdown of basic food components — e.g. glucose, fatty acids. Unfortunately, as we age, mitochondrial output decreases. In turn, energy levels decrease as well as the daily capacity to get-shet-done.
Nootropics may resist mitochondrial dysfunction by:
Protecting against oxidative damage
Transporting raw mitochondrial material
Maintaining mitochondrial membrane fluidity
Keeping the mitochondria clean and beany.
Stress Resistance
You'll find nootropic adaptogens on nearly all of my Nootropic Geek lists, given their relevance to nearly every bodily function — a wide relevance that's predicated on the ubiquity of stress.
Stress affects everything, let alone brainpower.
And when stress runs rampant — engaging the body in a perpetual fight-or-flight metabolic state — eventually the body begins to shut down, draining the fight-or-flight mechanisms of their potency. This partially explains how conditions such as CFS become an issue. With that in mind, adaptogenic nootropics not only maintain healthy metabolic function during acutely stressful conditions but they help protect against the long-term damages of an overactive stress response.
Cerebral Circulation
Mitochondria working: Check. Stress balanced: Check. Healthy diet: Check.
So why am I still tired and foggy?
Any number of variables may affect bloodflow to the brain (e.g. aging, history of injury, etc.). When the circulation is impaired, brain cells become Brain Fuel-deprived as they lack the necessary oxygen and nutrients to operate.
Certain nootropics may help with cerebral circulation through vasodilating the blood vessels leading to the brain, or even reducing the "stickiness" of blood cells, preventing them from blocking passageways. Due to this, many of these nootropics are also valued for their PWO potential in nourishing muscle tissue as well.
Nootropics for Brain Energy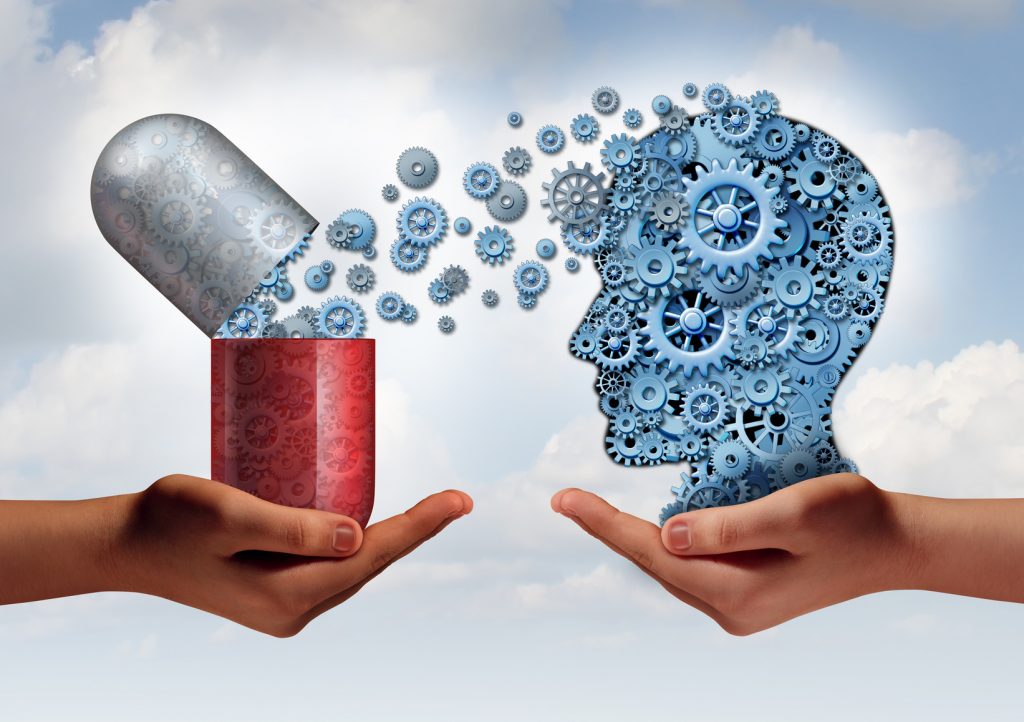 By no means is this list a comprehensive take on nootropics that enhance brain energy. If you feel I've missed any, please comment your thoughts below. Until then, here are my thoughts:
Rhodiola Rosea
"Increased energy" may not be completely appropriate in describing Rhodiola Rosea's bio-effects, yet that's sure as hell what it feels like. Decreased fatigue more accurately describes Rhodiola's adaptogenic brain and body benefit, alleviating the weight of overwhelming stress and tiredness for improvements in:
Clearer thinking
Emotional balance
Physical and mental performance
Technically, I'm cheating with this entry: Rhodiola doesn't actively increase energy in the ways I previously detailed. The devout literalists may take issue with my placing it on this list, let alone at the number one spot. But I have good reason for this: Rhodiola has single-handedly, reliably "saved the day" for me numerous times when I felt I just didn't have enough tank in the gas to keep going. (Case in point: I took a serving before starting this article, and I'll likely take one again later before working out.) More on Rhodiola.
Citicoline
CDP-Choline, or Citicoline, is a two-in-one compound, supplying:
Choline – Precursor to acetylcholine and phosphatidylcholine
Cytidine – Precursor to uridine
The combination of these two compounds assists with brain energy by optimizing general brain structure and function through the: A) Reparation of brain cell membranes and synapses, B) Enhancement of neurotransmitter status. And this isn't mere theoretical speculation: One human study suggests that citicoline may increase ATP brain energy by 14% after 6 weeks of supplementation. More on Citicoline.
Noopept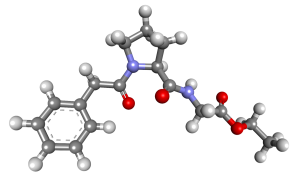 Despite birthing nootropic research, racetams remain contentious items in the nootropic community. I tend to give them the benefit of the doubt, at least in the context of impaired cognition. Even so, Noopept stands out as a racetam-like (technically not a racetam) compound, essentially behaving like a maximum strength piracetam, with a psychostimulatory effect.
For that, I'm hesitant to include Noopept here: As you can see below, I've included another list titled "Stimulants for Brain Energy." Noopept certainly qualifies for the list, however the reason I'm categorizing the drug as a nootropic rather than simple stimulation is due to its potential neuroprotective and neuroregenerative effects on the hippocampus. Additionally, stacking Noopept with citicoline further enhances the cholinergic cognitive benefits of the latter. More on Noopept.
Acetyl-L-Carnitine
This entry's particularly for the old folks and heavy drinkers, the primary beneficiaries of Acetyl-L-Carnitine's (ALCAR) mitochondrial energy support; however, the amino may benefit others' energy production across the body. ALCAR is believed to do this by:
Assisting with fatty acid transportation to the mitochondria.
Assisting with waste removal from the mitochondria.
Well-operating mitochondria promotes well-operating cognition. While ALCAR seems to particularly enhance cognitive performance for elderly or alcoholic users, its mitochondrial energy benefits do seem promising for general health improvement. The transportation of fatty acids may also possess lean bodybuilding benefit. More on ALCAR.
Creatine
Creatine increases cellular ATP. What more do you need to know?
In sports nutrition, creatine's ATP benefits are believed to promote muscle endurance and energy, allowing for exercisers to put in one more set, one more hour, one more… just one more anything. And it does this by recharging ADP (i.e. "used up" ATP energy) with a phosphate molecule, restoring it back to its glorious ATP self. Naturally, when you exercise, you burn ATP. Which negatively affects the energy-hungry brain as much as the body.
Supplementing creatine may offset low energy provoked by over-exercise and may enhance cognitive performance in the elderly corners of the market as well.
NADH
As one of the integral components of the Mitochondrial Electron Transport Chain (METC), nicotinamide adenine dinucleotide, or NADH, is an antioxidant coenzyme partially responsible for the production of ATP in mitochondria. Or at least that's our biological understanding of NADH.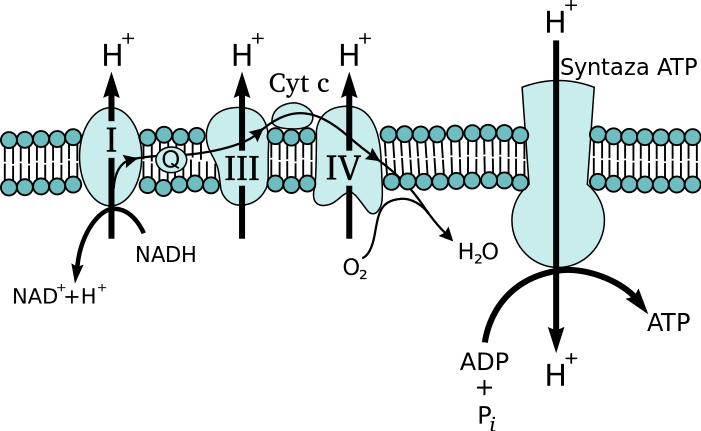 Dietary NADH comes with a simple motto: Low NADH, low energy.
While research remains generally sparse on this nootropic compound, NADH is believed to effectively ameliorate the symptoms of Chronic Fatigue Syndrome, most likely through its role in the METC. At the least, for the average user, NADH is reportedly effective at clearing mild cases of brain fog. More on NADH.
Ginkgo Biloba
Known as a "Living Fossil," Ginkgo Biloba is an ancient nootropic herb, reportedly dating back to the days of dinosaurs and Tamagotchi keychains. Commonly recommended to the elderly for its circulatory benefits, Ginkgo seems to assist brain and body health by:
Relaxing blood vessel rigidity.
Easing the flow of blood cells into the brain.
While the herb itself doesn't seem to directly enhance brain energy, the increase in cerebral circulation may lead to an increase in oxygen and nutrients to the brain, fueling the brain for enhanced cognitive effort. The combination of Ginkgo and Rhodiola in particular has been demonstrated to assist with athletic performance, supporting the claim that Ginkgo enhances energy usage. More on Gingko.
Panax Ginseng
The label "adaptogen" doesn't fully encapsulate Panax Ginseng, the Yin and Yang herb:
Yin – For its ability to relax.
Yang – For its ability to energize.
Researchers haven't quite figured out Ginseng's seemingly contradictory relax-energize effects, but that hasn't stopped me from supplementing it. Similar to Rhodiola, Ginseng supplies reliable, fast-acting resistance to stress, resulting in feel-good energy balance that not only amps your motivation but eases the mind for better focus. More on Ginseng.
Stimulants for Brain Energy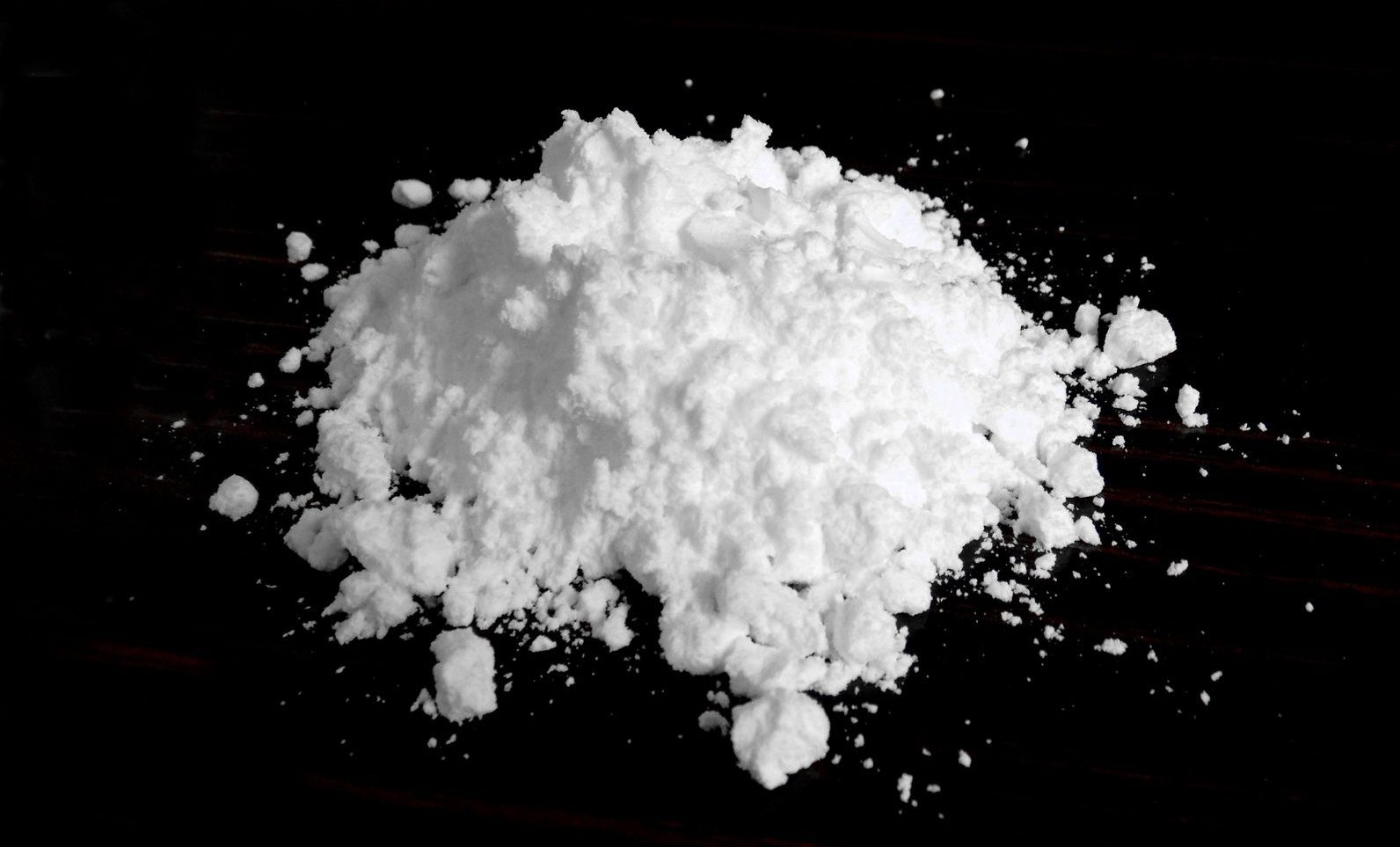 In the traditional Dr. Giurgean sense of nootropics, these stimulants disqualify for their abuse risk (or lack of neuroprotective bio-efficacy). Even so, they deserve mention for their undeniable presence in nootropic culture, starting with:
Modafinil (or Adrafinil)
Instead of increasing dopamine and norepinephrine (SEE: Adderall, Ritalin), Modafinil (and Adrafinil) is believed to affect multiple brain processes to reach a similar effect. One theory: Modafinil decreases GABA activity. Another theory: Modafinil temporarily enhances dopaminergic receptor activity. Either way, Modafinil operates as a "wakeful promoting" agent that's safer than Adderall, yet riskier than the aforementioned nootropics. More on Modafinil/Adrafinil.
Phenylpiracetam
I recommend testing out basic racetams (e.g. piracetam, aniracetam, oxiracetam) before jumping into phenylpiracetam, perhaps the most potent drug on the racetam list, at least to such a stimulative degree that the World Anti-Doping Agency (WADA) has included it on their List of Prohibited Substances and Methods. Professional or competing athletes beware. More on Racetams.
Best Energy Supplements (Without Caffeine) to Buy in 2019
One advantage of stimulants: you really only need to one stimulant to boost your brain energy. In fact, it's generally inadvisable to stack stimulants — e.g., modafinil with Adderall with caffeine all at once — whereas stacking nootropics is generally considered the default mode of nootropic supplementation. On that note, there are a few Best Nootropic Supplements for Brain Energy that I think supply some of the best premade stacks available for enhancing brainpower. And, well… here they are:
Performance Lab Energy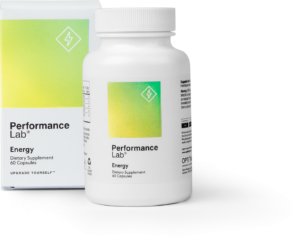 It's all in the name. Performance Lab Energy is an energy enhancement supplement intended to improve physical and mental performance …and maybe it was formulated in a lab, or something. Either way, it's a smart energy booster stack that stacks high quality premium antioxidants and compounds that increase energy on the microscopic, metabolic, mitochondrial level. Ingredients such as:
ALCAR – for better mitochondrial output.
R-Lipoic Acid – for better mitochondrial output.
PQQ – for (you guessed it) better mitochondrial output.
Basically, Performance Lab Energy targets brain energy enhancement through various mitochondrial pathways, all of which seem to synergize towards increased ATP production. It's a clean, sophisticated energy booster approach, free of cheap caffeine thrills and synthetics. And it works all across the brain and body, great for the bodybuilding nerds, as well as the nerdy bodybuilders.
Want some? Buy Performance Lab Energy here
Read my full Performance Lab Energy review
Mind Lab Pro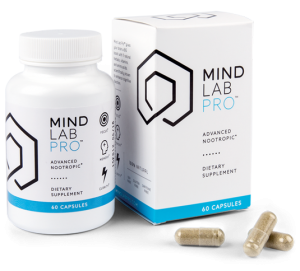 Everything found in Mind Lab Pro works towards better brainpower, which is also to simply say: everything in Mind Lab Pro works. And that already is pretty neat. (Most supplements can't claim that at all.) However, as far as energy enhancement goes, Mind Lab Pro accomplishes significant brain energy boosts with its primary key ingredient — Citicoline (in the premium Cognizin® form) — which, as I've pointed out, significantly increases ATP brain energy while also enhancing neuronal synaptic activity.
What's more, Mind Lab Pro also supplies Rhodiola rosea (for fatigue reduction), Maritime Pine Bark Extract (for antioxidant mitochondrial protection and cerebral circulation), B vitamins (for brain chemical boosts), and more.
The result is a fully optimized and well-nourished brain, one that's operating on all cylinders at all times. And the best part: brain energy is only one of Mind Lab Pro's comprehensive brain health benefits.
Want some? Buy Mind Lab Pro here
Read my full Mind Lab Pro review
Conclusion
The question of "best energy supplements (without caffeine) to buy in 2019" is often a ripe talking point for the discussion on Dr. Giurgean Nootropics vs. Pharmaceutical Smart Drugs (i.e. Adderall and friends). It's an important discussion… but I avoided it for a reason: You get it. I get it. We get it.
Adderall is quote-unquote "bad" energy. Nootropic energy is healthy.
While this is true, I'm confident that Adderall et al users aren't under the impression that Smart Drug energy is "good" for them. Having said all that, for those trying to wean off of the Smart Drug routine, not only may nootropics help but they may work as a long-term substitute, elevating much more than just brain energy.
Unless, of course, you're just tired of it all, in which case I commend you for at least making it this far into my article.
---
For more on the subject of commendable pursuits, check out my Best Nootropic Supplements to Buy in 2019 list. And be sure to comment any thoughts, questions, personal anecdotes, haikus, snafus, etc. down below!