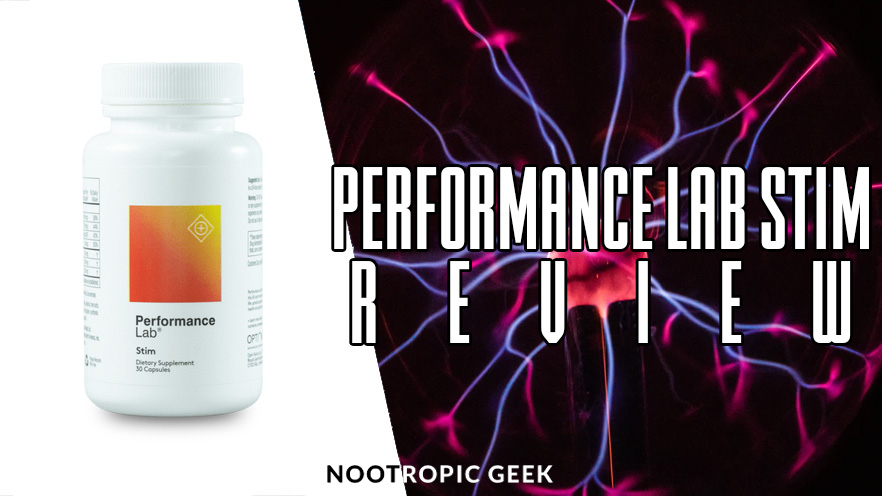 The Ultimate Crash-Free Caffeine Pill
Okay, here's my Performance Lab Stim review: it's good and I love it.
But of course I love it: it has caffeine, and who doesn't love caffeine?
Well, a lot of people, to be honest — especially those who would like to cut back on their daily caffeine intake but feel like they can't because, well… it's caffeine! And in today's constant go-go-go environment, caffeine is practically a necessity.
Except too much caffeine, which is the amount that most of us are taking, can be incredibly counterproductive to our daily productivity and may even come with metabolic issues after awhile. This is why Performance Lab Stim's modest amount of caffeine, paired with a few brain healthy aminos and vitamins, is so great.
But to learn exactly how great, you'll need to read the review! So, read!
About Performance Lab Stim
Performance Lab Stim is a caffeine pill filled with caffeine (duh) and stim-balancing aminos and vitamins.
Standalone caffeine is aight, but caffeine + L-theanine is the only nootropic way to supplement caffeine.
The recovery aspect of this stack comes by way of Performance Lab Stim's catecholaminergic L-tyrosine and B-vitamins, which are essential for sustaining mood and focus.
Performance Lab Stim Ingredients

Ingredients
Amount Per Serving
NutriGenesis® Caffeine Balance B-Complex
Riboflavin+ (Vitamin B2)
500mcg (38% DV)
Vitamin B6+
750mcg (44% DV)
Folate+ (Vitamin B9)
167mcg DFE (42% DV)
Vitamin B12
2mcg (83% DV)
Natural Caffeine (from Coffea robusta seeds)
50mg
Suntheanine® L-Theanine
100mg
Ajipure® L-Tyrosine
250mg
Serving Size: 1 NutriCap®
Servings Per Container: 30
Other Ingredients: NutriCaps® Pullulan Capsule, NuFlow® Rice Concentrate
Directions: Take 1 capsule for stimulation. Taken as directed, Stim's 50 mg caffeine serving size is effective for most. Those with greater tolerance or a higher optimal caffeine dose may take additional Stim NutriCaps® in 50 mg caffeine increments up to 250 mg (5 NutriCaps®) per day, due to the formula's scalable design.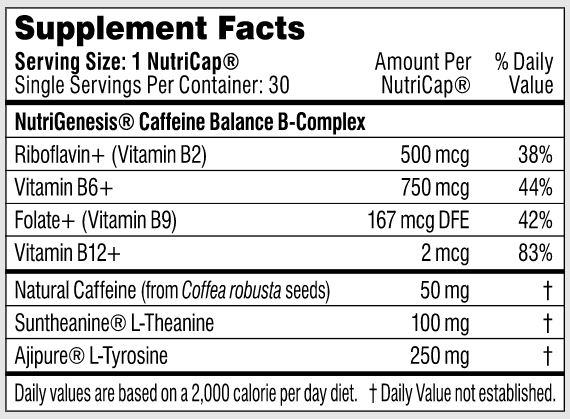 With Performance Lab's uniquely high-quality NutriCap® capsules and food-identical NutriGenesis® process, Performance Lab Stim is definitely one of the most bio-active — and cleanest — caffeine pill supplements of 2020.
That's all nice and all, but what do the ingredients actually do for brain health and cognitive performance? What sets this stim supplement apart from other energy boosters? Check it:
Performance Lab Stim Review: Ingredients
NutriGenesis® Caffeine Balance B-Complex: Vitamins B2, B6, B9, B12 — these four B vitamins in particular seem to decline with caffeine intake, due to caffeine's diuretic effect leading to increased urination of vitamins and minerals. In terms of "caffeine balance," replenishing these B vitamins is important, considering their essential roles in supporting the nervous system, facilitating neurochemical syntheses, and optimizing energy metabolism. More on B Vitamins.
Natural Caffeine (from Coffea robusta seeds): You know what it is: caffeine is the world's favorite stimulant drug, a stimulatory compound most often associated with coffee. A reliable source of feel-good energy, caffeine sort of qualifies as a nootropic, although it may have deleterious effects on cognition at high doses. Fortunately, P-Lab Stim supplies a modest 50mg caffeine, allowing you to double or triple down on the dosage, if necessary — and not, if not necessary. More on Caffeine.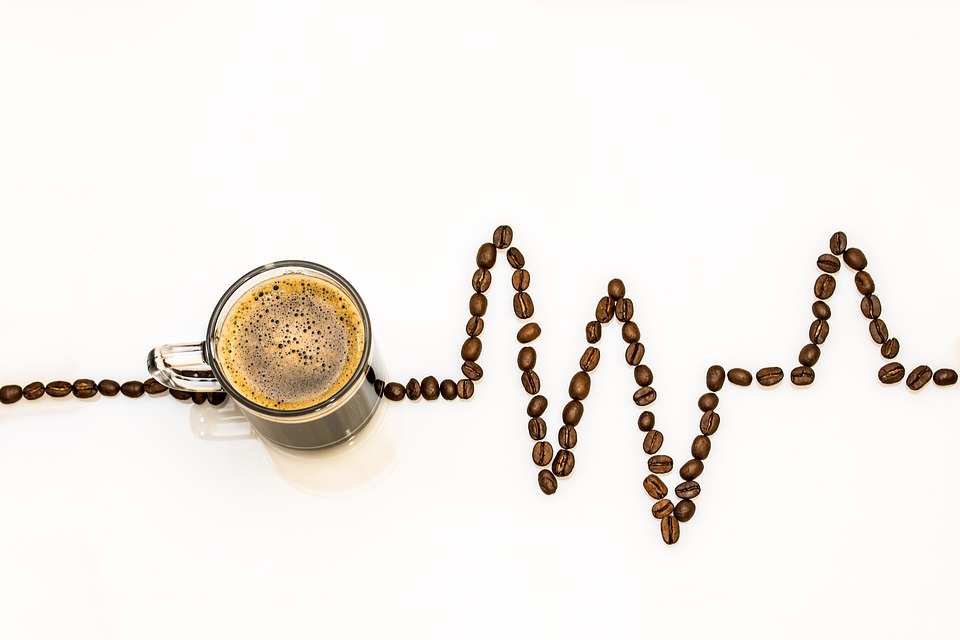 Suntheanine® L-Theanine: Any caffeine pill that doesn't have L-theanine is not worth the investment. One of the best nootropic combos, caffeine + L-theanine is great for how these compounds complement each other: caffeine provides the energy and focus, L-theanine provides the anti-anxiety calm. When taken with caffeine, this green tea amino polishes off caffeine's adverse "jittery" edge without disrupting its focus and energy benefits. More on L-Theanine.
Ajipure® L-Tyrosine: An awesome anti-stress amino acid, L-tyrosine is natural amino that sustains focus and mood under conditions of high stress and activity. It's a precursor to "Fight or Flight" catecholamine neurotransmitters, so to speak, which is why your brain feels incredibly dumb and burnt out when you run out of this stuff. Caffeine, which spikes catecholamine activity, results in a brain crash when L-tyrosine levels are low, so Performance Lab's inclusion of this amino here is very smart and fulfills the "recovery" aspect of this supplement. More on L-Tyrosine.
Performance Lab Stim Review: My Experience
Though I'd like not to, I drink coffee virtually everyday. Especially when I'm trying to get through a major, multi-day project with modafinil. The stim + stim synergy hits me just right — that is until it doesn't and becomes a "chasing the dragon" downward spiral of needing just-one-more-cup-of-coffee until I hit TOTAL BRAIN BURNOUT.
I've genuinely reached the point of anxiety attacks with this pattern, and let me tell you: anxiety attacks are completely counterproductive towards whatever productive goals provoked your stim use in the first place… but, all the same, I enjoy the performance benefits of at least a little bit of caffeine, and that's exactly what Performance Lab Stim provides: a little bit of caffeine — and then some.
The "and the some" aspect is what I like most about this supplement. Not only is this a "supercharge" stim stack but also a "recharge" brain health supplement, thanks to the formula's use of catecholaminergic L-tyrosine, one of my favorite nootropics, and B vitamins, which are always great.
Typically, I take Performance Lab Stim with a cup of coffee in the morning, and that tends to do well enough for me. With this combo, I rarely feel the need for more coffee. And if I do begin to feel the need for another pick-me-up boost of energy later in the day, I'm fine with taking another Performance Lab Stim serving — no coffee this time.
The result is better energy throughout the day without a follow-up crash in the evening. I'm on top of my work and I'm still mentally present enough to actually enjoy my evenings and remain socially active and witty. Which is all great, because the same absolutely could not be said with the terrible modafinil + caffeine habit I used to have.
To learn more about Performance Lab Stim, click here.
The Performance Lab Mind + Stim Stack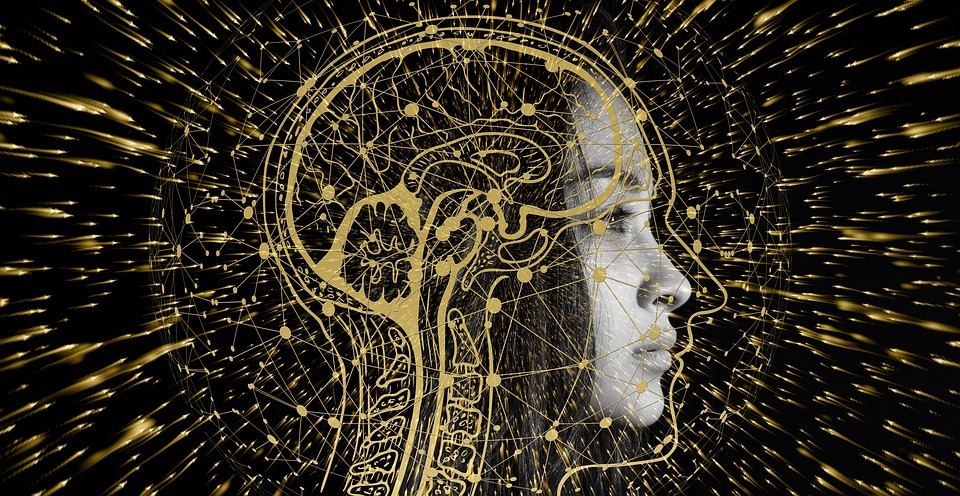 Paired with Performance Lab Stim's caffeine action, Performance Lab Mind may take your brain boosts to the next level with its smart mix of cholinergic brain energy support, N.O.-boosted cerebral circulation, and more. As a daily brain support supplement, Performance Lab Mind works with the following four ingredients:
Citicoline (Cognizin®): for cholinergic brainpower and plasticity
Phosphatidylserine (Sharp-PS® Green): for improved neuron strength
L-Tyrosine (Ajipure®): for catecholaminergic focus and mood support
Maritime Pine Bark Extract: for better brain blood flow and protection
One of the best nootropic supplements you can buy, Performance Lab Mind accomplishes a lot of cognitive territory with only a few powerful ingredients. Its stim-free formula design allows you the option to stack Performance Lab Stim on the side for additional mental performance enhancement.
Want some? Buy Performance Lab Mind here.
Read my Performance Lab Mind review here.
The Pros
Modest amount of caffeine allows for greater customization of daily serving sizes.
L-theanine + L-tyrosine complements caffeine well, keeping the best parts of caffeine while eliminating the side effects.
The NutriGenesis® process ensures greater potency and bio-availability of Performance Lab Stim's B-vitamin complex.
The all-natural, vegan-friendly, eco-friendly capsule and formula designs are always great with Performance Lab products.
The Cons
I occasionally need two servings for max benefits with this supplement.
Pricing
1 Box Performance Lab Stim
$39 for 30 capsules, a 30-day supply
$1.30 per serving
2 Boxes Performance Lab Stim
$78 for 60 capsules, a 60-day supply
$1.30 per serving
3 Boxes Performance Lab Stim (+ 1 Box Free)
$117 for 120 capsules, a 120-day supply
$0.98 per serving
Additionally, if you buy 3 boxes (+ 1 free box) per order, you get free handling + shipping, which is the most cost efficient way to buy Performance Lab Stim in the long run.
Who Takes Performance Lab Stim?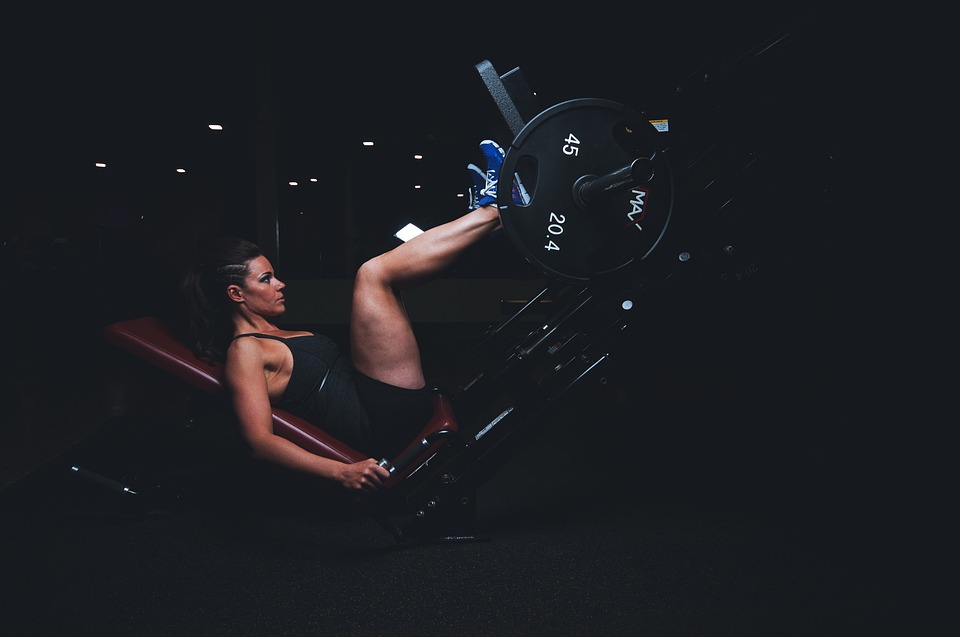 Nootropic geeks and gym freaks may benefit by including Performance Lab Stim to their daily supplement stack. As a clean, vegan-friendly source of caffeinated energy, Performance Lab Stim works very well for all types of competition, mental and physical.
Where to Buy It
All Performance Lab supplements sell exclusively through the Performance Lab website: performancelab.com
Conclusion: Does Performance Lab Stim Work?
Yes, Performance Lab Stim works. While I'm not too big on caffeine pills, I do like this supplement quite a bit. And, in fact, by providing more nootropics than just straight-up caffeine, I wouldn't classify this as merely a "caffeine pill," per se.
Even so, as a caffeine pill, this is about as perfect as caffeine pills get, and my "Final Rating" will certainly reflect that. My recommendation, though, if you're seeking total brain health support, is to stack this supplement as an optional source of caffeinated stimulation with a separate stim-free nootropic brain booster. With that combo, you're certain to get both your long-term nootropic brain boosts and you're acute energy boosts.
Read my Best Nootropic Supplements list here.
Final Rating