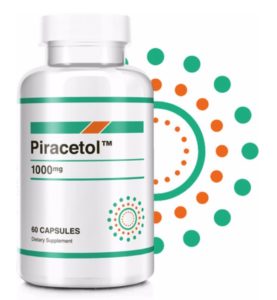 Piracetol sells itself as a piracetam alternative, yet I think a more honest description of this supplement would say: Alpha BRAIN alternative.
Thanks to the success of Joe Rogan and Onnit, Alpha BRAIN has become a big name in the supplement game, making the Alpha BRAIN formula an identifiable stack of ingredients. My hypothesis (and bear in mind that it's only a hypothesis) is that Piracetol wants in on the Onnit action.
Having said that, if this supplement actually does supply a legitimate alternative to synthetic nootropics, such as piracetam, then we might have something cool on our hands here. But we can't know for sure until we read the damn Piracetol review now, can we?? Let's get to it.
About Piracetol
Sold as a piracetam alternative, Piracetol seeks to improve your mental function through clean, healthy, natural, non-synthetic bio-pathways.
(Even though Piracetam has a significantly high safety rating, but, hey, not everyone is into synthetics — safe or otherwise.)
Despite the name, the Piracetol Proprietary Blend is not proprietary. All dosages are revealed. Some are good. Some are meh. And a couple are way bad.
Piracetol Ingredients

Ingredients
Amount Per Serving
Piracetol Proprietary Blend
1010.14 mg
Bacopa Monnieri 12:1
250 mg
L-Tyrosine
250 mg
Cat's Claw
175 mg
Oat Straw Extract
150 mg
L-Theanine
100 mg
Alpha GPC
50.6 mg
Huperzia Serrata Extract
(providing Huperzine A 100 mcg)
20 mg
Resveratrol 98%
14.3 mg
Pterostilbene 99%
0.14 mg
Serving Size: 2 capsules
Servings Per Container: 30
Other Ingredients: Capsule Shell (Hydroxypropylmethylcellulose), Magnesium Stearate.
Directions: Take 2 capsules with breakfast each morning. Those with a higher tolerance to the product can increase their dosage to 3 or 4 capsules per day. Do not exceed 4 capsules per day.
Fortunately, the Piracetol "Proprietary Blend" isn't a true proprietary blend, as these guys actually revealed the individual ingredient dosages on their Supplement Facts label. Sort of a sloppy mistake, but, hey, I'll take it!
And I'll take these ingredients as well — some awesome nootropics on this list — yet, we should perhaps check out the quality and quantity of these nootropics before committing to this formula. Check it:
Piracetol Review: Ingredients
Bacopa Monnieri 12:1 – One of the best herbal adaptogens for memory and learning, Bacopa seems to improve neurotransmitter acetylcholine activity by inhibiting acetylcholinesterase. What is acetylcholinesterase, you ask? Why it's the enzyme responsible for breaking down acetylcholine during neurotransmission. Duh!! And Piracetol supplies decent quality Bacopa at a decent 250 mg per serving. More on Bacopa.
L-Tyrosine – Another awesome nootropic, L-tyrosine converts to catecholamine neurotransmitters, most notably dopamine, the brain's motivational reward-pathway chemical. Except Piracetol goes with the inferior L-tyrosine form, as opposed to the more premium N-Acetyl L-Tyrosine amino type. More on L-Tyrosine.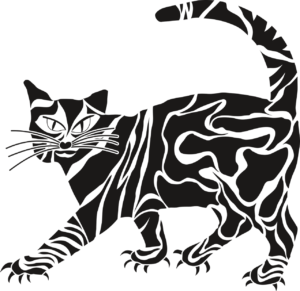 Cat's Claw – Popularized by Onnit Alpha BRAIN, which carries the ac-11® Cat's Claw brand, Cat's Claw is a highly antioxidant, anti-inflammatory herb with promising neuroprotective potential. Although, it's hard to 100% gauge the nootropic benefits of Cat's Claw until we see more clinical research on this bad boy.
Oat Straw Extract – Oat Straw is an interesting nootropic. Similar to L-theanine (the next listed nootropic), Oat Straw is believed to simultaneously boost relaxation and focus by promoting alpha brainwaves, the cognitive frequencies associated with calm, meditative creativity. Yet, Oat Straw doesn't seem to possess any long-term cognitive benefits. Only short-term in short bursts, and primarily for older users. More on Oat Straw.
L-Theanine – I supplement L-theanine on the daily. It's a great nootropic to mix with your coffee, as L-theanine's boosts on alpha brainwaves help reduce the jittery side effects of caffeine without impairing the stimulant's boost on focus and energy. More on L-Theanine.
Alpha GPC – Sort of a small amount of an otherwise effective nootropic choline donor. Is it the best choline donor? Not in my book: I prefer Citicoline for its duo supply of choline + cytidine. Yet, alpha-GPC does supply a higher concentration of choline per serving. (Unfortunately, 50.6 is a weak serving size.) More on Alpha-GPC.
Huperzia Serrata Extract – In pretty small doses, Huperzine-A may significantly improve the brain's acetylcholine status via the same biological mechanism as Bacopa: acetylcholinesterase inhibition. More on Huperzine-A.
Resveratrol 98% – A hugely popular antioxidant, best known as a grape antioxidant (and better known by some as a wine antioxidant). May reduce free radical damage in the brain; however, the next antioxidant is the better resveratrol form.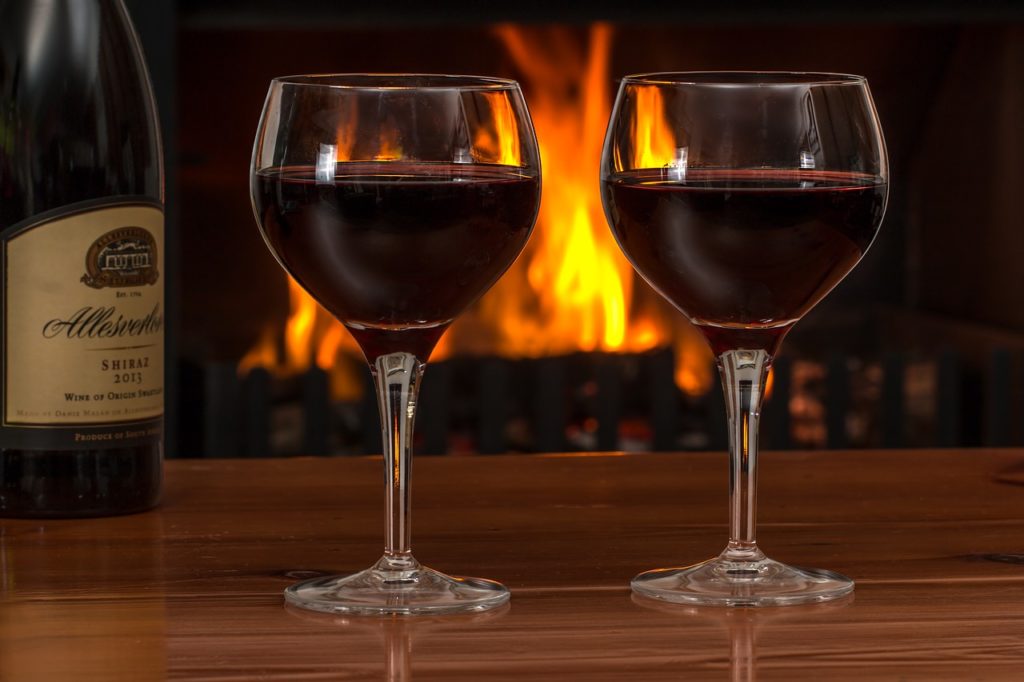 Pterostilbene 99% – As a resveratrol analogue, pterostilbene accomplishes more or less the same antioxidant bio-benefits as resveratrol. Except for a key difference: pterostilbene is 4x more bioavailable than resveratrol. (Although, 0.14 mg is an incredibly weak dosage.) More on Pterostilbene.
Piracetol Review: "Proven" Alternative? Nah…
As the original and most basic racetam, piracetam is one of the more low-grade smart drug options, at least relative to, say, phenylpiracetam, Noopept, etc. And I say "low-grade" both in terms of cognitive benefits and adverse side effects.
Simply put, piracetam is an entry-level nootropic smart drug. In fact, the synthetic cognitive enhancer is reported to have a higher safety rating than table salt.
So, if Piracetol aims to deliver a safer alternative to piracetam, much in the way that bunko brain supplements offer a safer alternative to Adderall, I have to wonder… why? Piracetam is pretty damn safe.
Even so, not everyone is into synthetic supplements. To the more organic supplement users, Piracetol may seem like a valid, natural pathway to the "smart drug" experience. And, really, the manufacturers aren't far off, given that piracetam is a cholinergic nootropic and so is Piracetol. For instance:
Choline Donation – Piracetol supplies nootropic choline for acetylcholine synthesis via alpha-GPC (albeit a low dosage of alpha-GPC).
Acetylcholine Salvation – Bacopa monnieri and Huperzine-A inhibit acetylcholinesterase, leaving more acetylcholine active during neural synapses.
What's more, Piracetol also enhances dopaminergic pathways (L-tyrosine) as well as alpha brainwaves (L-theanine, Oat Straw), potentially supplying a diversity of brain bio-benefits …Yet, I'm not sold on this supplement. For one: the dosages aren't all that great and the nootropics aren't all of the greatest quality. Alpha BRAIN essentially provides the same formula, yet in a much better format.
And for two: The ad copy gives off major red flags — "Piracetol allows you to live up to your full mental capabilities. It's been proven a safe and highly effective Piracetam alternative." Piracetol has been "proven"?? No, Piracetol has not been proven to do anything — such claims require positive clinical research.
Piracetol has no research under its belt. Smells like bogus.
The Pros
Piracetol stacks an impressive diversity of nootropics, hitting enough cholinergic activity to maybe qualify as a "piracetam alternative".
Despite the name, the Piracetol Proprietary Blend is in fact not proprietary. Which ultimately benefits the curious consumer.
The Cons
Regardless of the cholinergic nootropics, I wouldn't supplement Piracetol as a piracetam substitute. These ingredients do not provide the same experience.
Several of the ingredients come in low quality forms — e.g., L-tyrosine and Cat's Claw.
Alpha-GPC, Resveratrol, and Pterostilbene may as well not even be in this stack, given how low those dosages are.
Pricing
1 Bottle
$49.99 for 60 capsules, a 30-day supply
$1.67 per serving
2 Bottles + 1 Free
$99.99 for 180 capsules, a 90-day supply
$1.11 per serving
3 Bottles + 3 Free
$149.99 for 360 capsules, a 180-day supply
$0.83 per serving
Who Takes Piracetol?
Piracetol lists a range of users that may benefit by the "Piracetol Advantage", including: College and University Students, Professionals in High Pressure Careers, Athletes, Scientists, and Biohackers. Essentially, anyone looking to dominate the competition in their field, whatever that may be.
Where to Buy It
As far as I know, you can only buy Piracetol via the Piracetol website. The only other site I've found that sells (or at least claims to sell) Piracetol is Male Muscle Shop …however, with product descriptions such as this:
This most wondering and powerful supplement is created under the neuroscientist, they have used all natural ingredients in this supplement, that all are the far beneficial for the mental ability in any way.
— I'm reasonably skeptical against the Male Muscle Shop listing. If you're looking for Piracetol, buying through the Piracetol site seems your best bet.
Conclusion: Does Piracetol Work?
As its advertising suggests, Piracetol is a natural nootropic supplement that does engage cholinergic brain pathways somewhat associated with the bio-activity of piracetam. But I wouldn't necessarily supplement Piracetol as a piracetam substitute.
In fact, I wouldn't really substitute piracetam, if I didn't have to. (Personally, I'm somewhat indifferent towards piracetam anyways. There are plenty of natural nootropics that are better than piracetam, at least from a cognitive enhancing angle.) So, really, the entire design of Piracetol seems confused.
Which makes me confused. And I don't like being confused.
My suggestion: Go for a similar nootropic supplement with better forms and dosages. This isn't the most groundbreaking formula, in terms of nootropic choices. You can do better than Piracetol for more or less the same price.
Final Rating
Formulation Strategy

Brainpower Benefits

Brain Health Benefits

Transparency

Quality

Value