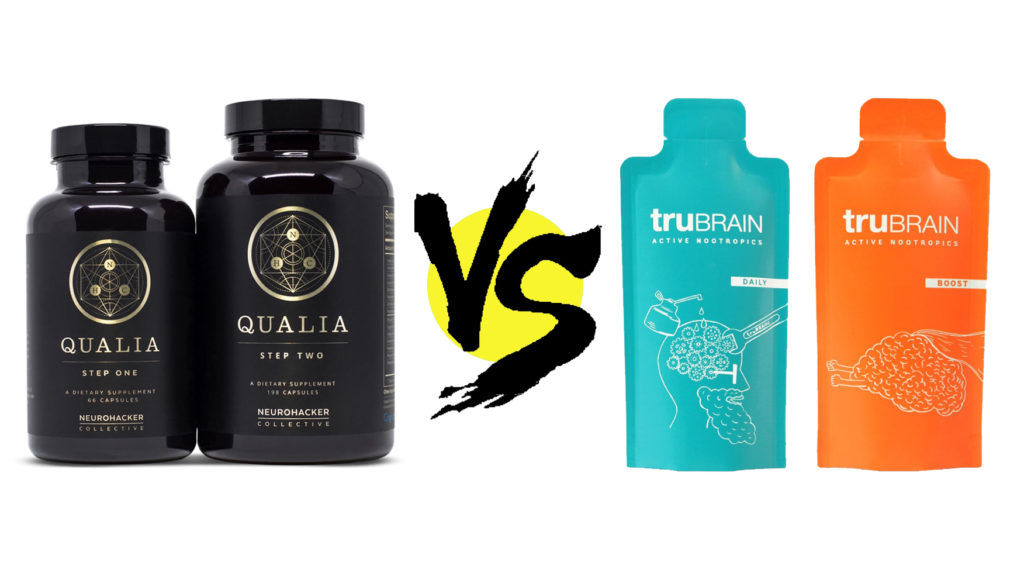 Qualia vs. truBrain is 2-v-2 match up, pitting Qualia's Step One and Step Two formulas against truBrain's delicious think drink Daily and Boost stacks. Both supplements carry awesome, high quality natural nootropics, as well as a few synthetic options, sort of taking a more bionic approach to mental performance enhancement.
To me, the whole thing reads very Silicon Valley-ey, which… sure, is more or less the epicenter of nootropic mind games. But also the epicenter of really well-thought out bad ideas. So, let's read the Qualia vs. truBrain comparison review to see where these supplements rank.
Formula Design
Outside of this match up, both Qualia and truBrain can boast of having relatively unique formula designs: both supplements divide their formulas into two separate stacks, supply synthetic nootropic ingredients, deliver a substantial amount of caffeine… so on and so forth. However, within this match up, they're surprisingly similar — with exception to one BIG difference: ingredient count.
And also another BIG difference: format.
Qualia's format: capsules. truBrain's format: liquid pouches. But do these BIG differences really make that much of a difference in the long run? Let's find out, starting with:
Qualia: Two-Step Stack Attack
The reason ingredient count is such a BIG difference between Qualia and truBrain isn't because both supplements have an unusual number of ingredients. That accusation (or compliment?) lies solely on Qualia's side, which stacks upwards of 40+ ingredients between its two separate stacks: Step One and Step Two.
Rather than diving into each ingredient, let's just take a general glance at each "step":
Step One: 12 Ingredients
Taken first thing in the morning, Step One includes a 3 capsule serving size, supplying 12 nootropic ingredients, most notably: caffeine (as Purenergy™) and L-theanine for your calm, morning energy boost, Rhodiola for your feel-good morning fatigue reduction, and Noopept for your synthetic psychostimulation. On top of that is DHEA, a questionable addition to this formula, given that it doesn't seem to do much for brain health and it's a WADA banned substance. Hm..
Step Two: 30 Ingredients
Taken 20 minutes after Step One, Step Two includes a 6 capsule serving size, supplying 30 (count 'em: THIRTY) nootropic ingredients, including some of my all-time favorites: citicoline, bacopa monnieri, huperzine A, and more. As far as natural nootropic brainpower goes, Step Two is clearly the more natural stack of the two Qualia steps here. Granted, it's also the sloppier of the two, stacking up (in my opinion) too many ingredients, even for a 6-cap serving size.
But, hey! if it works, it works. And Qualia seems to work pretty well on multiple brain health angles. Read my in-depth review on Qualia.
truBrain: Daily Boost Think Drinks
Similar to Qualia, truBrain splits its formula into two separate stacks: Daily and Boost. And the instructions are in the names: Daily is for your daily cognitive enhancement and replenishment, whereas Boost is for your I-need-a-boost-right-now mental performance spikes. And similar to how I covered Qualia, I'll review truBrain stack-by-stack:
Daily Formula
As the daily formula option, truBrain Daily features two smart "daily" nootropic drugs: piracetam and oxiracetam. I say this is "smart" not simply because these synthetics are viewed as foundational "smart drugs" but because they seem to work best when supplements over time — i.e., daily.
Boost Formula
The truBrain Boost formula cranks it up a notch with Noopept, essentially a more intense version of piracetam with more acute and pronounced effects on brainpower. Personally, I wouldn't recommend Noopept as a daily use supplement (as Qualia suggests with its Noopept content), given Noopept's tolerance build up concerns. Yet, as a "boost" item, Noopept works. Read my in-depth review on truBrain.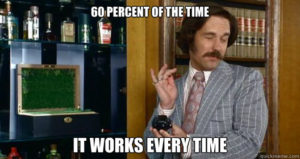 Unique Features
There's not much truBrain has that Qualia doesn't. Even the star ingredient in truBrain's "Boost" formula — Noopept — is shared by Qualia. So, what unique features, if any, can be found on truBrain's side, in relation to Qualia's formula? There are a few, believe it or not, which I'll list below. On that note, I won't be listing every unique feature found in Qualia's formula, as we don't have all damn day. Instead, I'll simply list the most unique and/or impressive features, such as:
Qualia
DHEA – The synthetics are one thing. As a steroidal prohormone, DHEA is another. Despite being a generally ineffective ingredient, DHEA is a banned substance for competitive athletes, begging the question: why use it? (Qualia Mind rightfully removed this from their formula.)
Caffeine (as Purenergy™) – Two-parts caffeine and pterostilbene, Purenergy is a quality caffeine energy source with significant pterostilbene-delivered antioxidant neuroprotection. Groovy. More on Caffeine.
PQQ (as BioPQQ™) – As a highly potent antioxidant, PQQ seems to deliver significant neuroprotective and neuroenergizing benefits to the brain. The BioPQQ™ brand is a quality PQQ choice. More on PQQ.
Citicoline (as Cognizin®) – truBrain has a substantial amount of citicoline, yet Qualia went with the good stuff: Cognizin®, a well-researched brand of this powerful, brain boosting choline donor. More on Citicoline.
Two Step Stack – While truBrain gives us two think drink formulas, Qualia supplies two capsulated Step One + Step Two stacks in clean veggie capsules.
Fatter Servings – We're looking at 3 caps for Step One and 6 caps for Step Two. That's a lot of pills to swallow every morning! (True nootropic geeks down those Qualia pills with truBrain's liquid formula… just kidding, don't do that.)
truBrain
Piracetam – As the most basic racetam, piracetam doesn't deliver the acute psychostimulatory boosts of, say, Noopept, but it's a decent brain booster as a long-term supplement. More on Piracetam.
Oxiracetam – Essentially an enhanced version of piracetam, oxiracetam has a reputation as a "logical thinking" enhancer. Great for all you tech nerds. More on Racetams.
Think Drinks – While Qualia sticks to the tried-&-true capsule servings, truBrain dives into something a little more fun: delicious liquid pouches. (The liquid is delicious, not the pouch.)
More Servings – Qualia may have way fatter servings than truBrain, yet truBrain has more servings, lasting for more days per order.
Potency & Quality
Both Qualia and truBrain excel in the potency and quality categories, with exception to perhaps the additives. In terms of high quality ingredients, Qualia clearly has more premium nootropics, as Qualia simply has more ingredients in general, whereas truBrain's ingredient choices are generally bio-active and top-notch.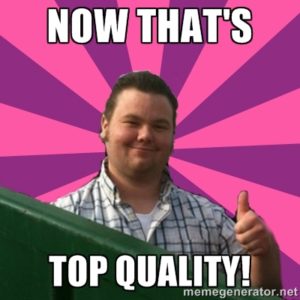 Really, there's not much more to say for truBrain, given that racetams come in pretty standard forms — and in their standard forms they work. Qualia, on the other hand, has plenty more to boast of, given its use of standardized herbal extracts and branded ingredients.
Yet, if there's one place where Qualia truly shines over truBrain, it's in the additive department. Perhaps truBrain's liquid form enhances absorption — this makes intuitive, speculative sense — yet, truBrain's tasty liquid flavors require more additives than are otherwise necessary for a health supplement. Qualia instead keeps it simple: Nu-FLOW™, Vegetable Cellulose. Clean, green, veggie capsules.
Not that the additives here add or detract that much from the formulas… but they might a little, so it's at least worth pointing out. Other than that, both Qualia and truBrain get the job done on quality control.
Value: Qualia vs. truBrain

Price
Servings
Price Per Serving
Qualia
$149
22
$6.77
truBrain
$75
30
$2.50
Qualia and truBrain are somewhat evenly matched in terms of delivering two formulas per "serving"… however, truBrain's standard pricing option supplies 30 servings as compared to Qualia's 22 servings, which, to be fair, involves a much larger serving size on Qualia's end than truBrain's.
Both supplements provide Subscribe & Save order options, which help reduce the price per serving costs on each side. For Qualia, the Subscribe & Save essentially saves you $20 per month, following the initial first month's $50 savings, whereas truBrain shaves off 10% the original cost when you opt for their autosubscription service. Yet, however you spin it, truBrain generally comes out as half the price as Qualia.
Qualia or truBrain: Which is better?
Qualia is all all-natural, with exception to a few synthetics.
Qualia very nearly earns the all natural marks, yet just falls short thanks to Noopept and DHEA. While this isn't a huge deal, some users may be turned off by this. Having said that, Qualia seems to be aware of this potential issue, resorting to Qualia Mind — a simplified, synthetic-free version of the original Qualia formula. But I'm not reviewing that Qualia. I'm reviewing the original Qualia. And as far as quality nootropic supplements go, Qualia's quality goes far.
truBrain is racetam-powered for synthetic cognition.
Sporting a neat-O liquid formula design, truBrain makes for an awesome nootropic stack to chug in public places, to somewhat show off how much you care about your intelligent mind. Appearances aside, truBrain still is a nootropic product worth showing off, as its one of the few popular manufactured supplements that supplies multiple racetam cognitive enhancers. Granted, not everyone is into racetams, but to those who are: truBrain's got you.
My Recommendation
Fun fact: I'm not a huge racetam guy. I think there are plenty of better natural nootropics that can improve brain health and function in ways that are similar to, if not better than, racetams. So, you may say I'm personally biased against truBrain, but… I still think truBrain is an awesome, quality nootropic stack that's worth the dolla. And when you consider the price differences between truBrain and Qualia… yeah, I'm also biased against paying way too much for a premade stack.
Yet, discounting price from the equation, I'm placing my recommendation on Qualia here. At its core, Qualia is a natural nootropic stack filled with premium-grade herbal extracts and nootropic compounds. And, yes, while I'd rather Qualia didn't toss in the Noopept and DHEA (just my personal preference), I'd still take Qualia's Noopept over truBrain's — simply because Qualia's Noopept also comes with many, many other awesome ingredients.
And so, my final words on Qualia vs. truBrain:
Qualia > truBrain