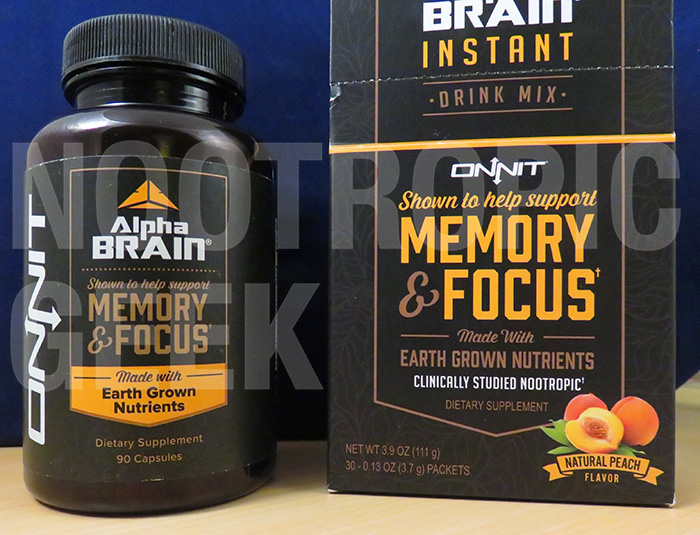 As much as us Nootropic Geeks don't like to admit it, there still exists a Sparta vs. Athens, jock vs. nerd mindset when it comes to supplements. If you're a Spartan jock, you take pre-workout and protein. If you're an Athenian nerd geek, you supplement nootropics.
Despite the fact that many jocks are also nerds, and vice versa.
Thankfully, manufacturers like Onnit are around to break such high school politics by showing that nootropics are just as much for the gym-goer as the library-dweller. Onnit Alpha BRAIN, in particular, appeals to both the brainy & the brawny with its "Alpha male" smart guy design.
The best time to take Alpha BRAIN: While bicep curling inbetween pages of Joyce's Ulysses.
Yet, with that out of the way, the confusion now comes down to which is better: Alpha BRAIN or Alpha BRAIN Instant?
Good question. Let's find out:
Formula Design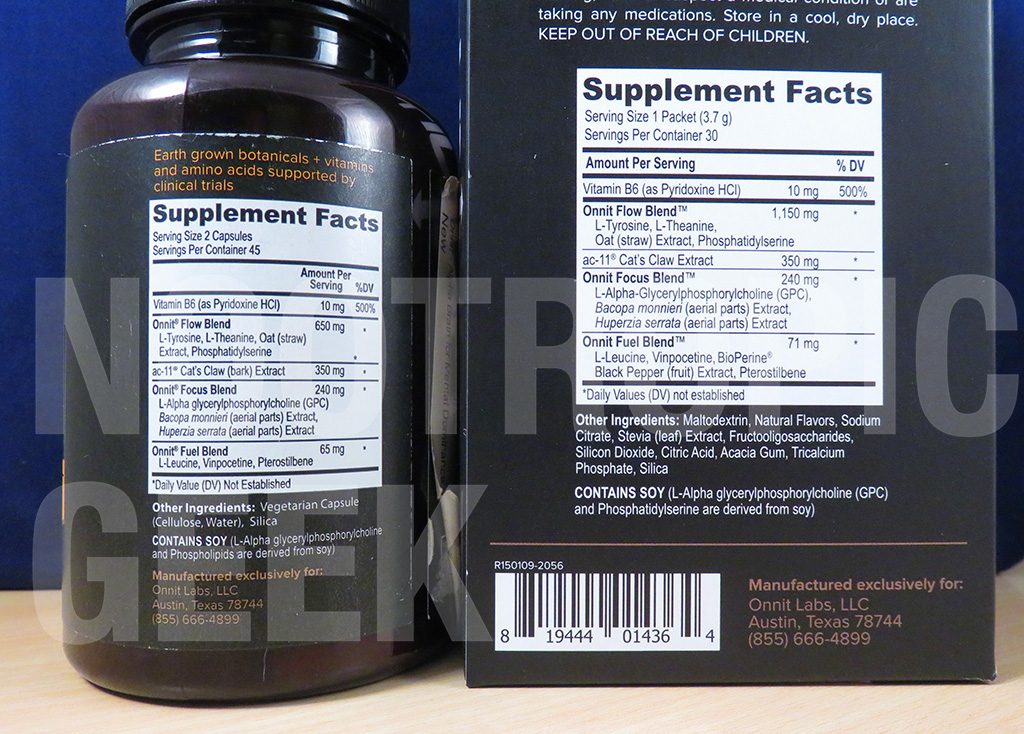 Comparing these formulas is like comparing mirror images: Alpha BRAIN & Alpha BRAIN Instant are practically the same formula–with exception to the shape they're manufactured in:
Alpha BRAIN comes in capsules.
Alpha BRAIN Instant works as a powder drink mixture.
As such, the latter is likely to include a few more "nasty" Other Ingredients, but none of them are outright deal-breakers in my book. What I'm more concerned with are the changes made on the main ingredients.
And there is enough of a slight change to make a significant difference between these formulas. Let me explain:
Alpha BRAIN: Promotes Alpha Brain Flow
While I'm not too big on proprietary blends, I am impressed by Alpha BRAIN's blends, which very neatly divide into three stacks of three ingredients each:
ONNIT Flow Blend: L-Tyrosine, L-Theanine, Oatstraw for alpha brainwave states of creative thinking & "relaxed wakefulness."
ONNIT Focus Blend: Neurotransmitter support for enhanced focus & learning, thanks to choline donor Alpha-GPC, memory booster Bacopa, & mental supercharger Hup-A.
ONNIT Fuel Blend: Anabolic L-Leucine protein with circulation enhancer Vinpocetine and neuroprotector Pterostilbene creates a well-nourished brain environment.
The most unique ingredient to Alpha BRAIN (used only by this supplement) is AC-11, a quality, branded form of Cat's Claw, which serves as an X-factor "nootropic" in this stack. I put "nootropic" in quotes because the jury is still out on whether or not Cat's Claw actually has significant nootropic bio-actions, but given the impressive range of nootropics already showcased in the three blends, I like that Alpha BRAIN is gambling its loose change on this potential game-changer. Read my in-depth review on Alpha BRAIN.
Alpha BRAIN Instant: Promotes Alpha Brain Flow NOW
Alpha BRAIN Instant is essentially the same formula as Alpha BRAIN, plus a few key changes that may elevate the stack above its predecessor:
More Flow: Compare Instant's 1,150 mg dosed Flow Blend to OG Alpha BRAIN's 650 mg. That's nearly double the original ONNIT Flow formulation.
BioPerine: The Fuel Blend also gets a slight increase of 6 mg for the addition of BioPerine, a valuable nutrient enhancing brand of black pepper.
Together, these changes seem to enhance the overall effects of Alpha BRAIN, giving them a more instantaneous advantage on cognition, thanks in large part to BioPerine's increase on nutrient absorption. This ensures that more of the formula is being absorbed (i.e. utilized).
Furthermore, the liquid design of the overall formula seems like a plus in terms of nutrient absorption, although this may be harder to quantify as I personally don't see anything wrong with Alpha BRAIN's capsulated formula. Yet, something about drinking the nootropics seems more viable in terms of bio-effect. Read my in-depth review on Alpha BRAIN Instant.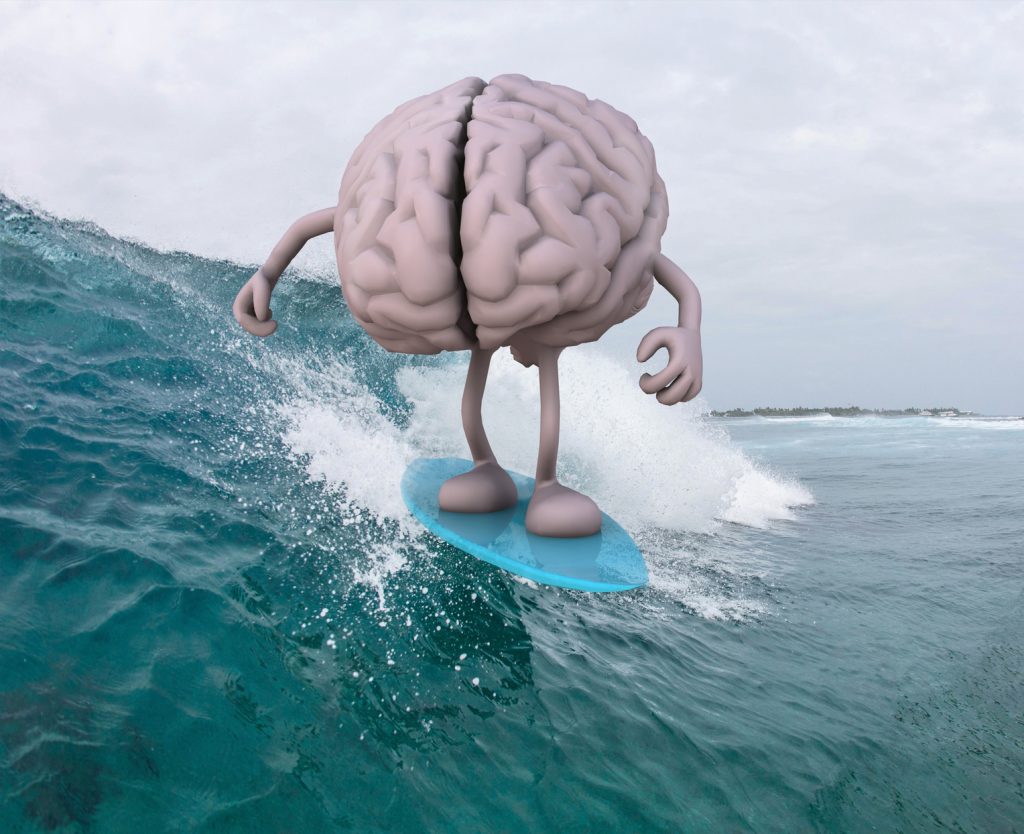 Unique Features
While the Alpha BRAIN formula itself is unique within its own rights, there's little that sets these formulas apart that I haven't touched upon already. All the same, here's what gives the Alpha BRAIN brand an edge in the nootropic market:
Alpha BRAIN
AC-11 Cat's Claw: No other product uses this specific extract of Cat's Claw, making Alpha BRAIN literally unique in the nootropic market.
Alpha Brain Waves: The combo of L-Theanine & Oatstraw supports alpha brain waves, which have been associated "flowing" mindstates and "relaxed wakefulness."
Non-Caffeinated: For a formula that emphasizes both "Focus" & "Fuel," the avoidance of caffeine is noteworthy. I like how Alpha BRAIN opts for nootropic mental chargers (e.g. Vinpocetine) rather than cheap caffeinated jolts of energy.
Capsules: Not at all unique to the supplement market, but a notable difference between Alpha BRAIN & Alpha BRAIN Instant.
Alpha BRAIN Instant
More of the same: Alpha BRAIN Instant is the same formula as Alpha BRAIN, but with more Alpha BRAIN, namely in the Flow department.
BioPerine: This small 6 mg addition can go a long way, increasing the bio-availability of every other ingredient in this formula.
Powder Drink Mix: The biggest superficial difference is Instant's "drink mix" formulation compared to Alpha BRAIN's capsules.
Potency & Quality
The Alpha BRAIN formulas impress me with their ingredient choices, yet leave plenty of room for improvement in the quality department. The only nootropic that jumps out to me as "high-quality" is AC-11, and I'm not even sure yet if it's a true nootropic.
Most other ingredients are fine as is, yet I'd like to B6 upgraded to "active" P-5-P form (not the weak Pyridoxine HCl), L-Tyrosine upgraded to N-Acetyl-L-Tyrosine, and Alpha-GPC swapped for the more nootropic Citicoline choline source.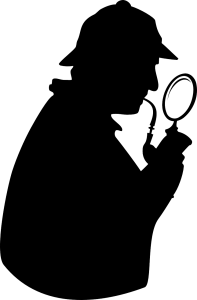 Perhaps I'm being a little nitpicky, but someone has to pick the nits around here!
Between Alpha BRAIN vs. Alpha BRAIN Instant, the latter seems to gain a slight edge on potency with its addition of more "Flow" ingredients, as well as BioPerine, which is practically synonymous with "potency." There are more "sugary" Other Ingredients added to make sure that Alpha BRAIN Instant doesn't taste like garbage. This may turn some users off to the formula, but it's nothing too serious on my end.
I do need to mention that Onnit likes to throw around phrases such as "clinically studied" with this formula, yet the studies they cite didn't study these specific formulas. There are clinical studies available for most of these ingredients that suggest of positive nootropic action, but it's disingenuous to describe the entire formula as "clinically studied."
That's straight ballyhoo, peeps.
Value: Alpha BRAIN vs. Alpha BRAIN Instant

Price
Servings
Price Per Serving
Alpha BRAIN
$32.95
15
$2.20
Alpha BRAIN Instant
$59.95
30
$2.00
Alpha BRAIN or Alpha BRAIN Instant: Which is better?
Alpha BRAIN is the cleaner formula.
Compared to Alpha BRAIN Instant, Alpha BRAIN's two "Other Ingredients" is nowhere near the volume of Instant's 10+ "Other Ingredients." While the primary ingredients of the formula are primarily the same, Alpha BRAIN deserves props for keeping it clean & simple when it comes to the manufacturing process.
Onnit in general has a positive reputation when it comes to producing clean formulas. That is evidenced by Alpha BRAIN, but not so much Alpha BRAIN Instant, which inherently has to taken on more additives to work as a powder drink mix.
Alpha BRAIN Instant is the same, but more.
The wise say more isn't always better.
But the wise obviously haven't tried Alpha BRAIN Instant. Or perhaps they don't need it, because they're already wise or something… All the same, Onnit accomplished more than simply rendering their original formula in powder drink form (a feat that I wouldn't have criticized), instead adding more to an already impressive formula, in effect upgrading the overall Alpha BRAIN experience with their 2.0 formulation.
While the changes aren't necessarily ground-breaking, they're enough to create a significant difference between the two formulas. Plus, you're getting more nootropics for less money when you consider the price as well. Not too shabby.
My Recommendation
Alpha BRAIN supplies traditional capsules. This may be a plus if you like the convenience of only having to pop a serving of pills whenever you want. Granted, it's a small convenience, but depending on how you currently stack nootropics, it's a consideration.
Alpha BRAIN Instant supplies powdered drinks. Personally I like the design (& taste) of Alpha BRAIN Instant over Alpha BRAIN's capsule formulation. While I don't typically use the placebo effect as a bona fide measure in these reviews (and I don't here), there is something beneficial about having a distinct taste & liquid experience to "trigger" the mental reaction to nootropics versus simply swallowing flavorless capsules.
It makes nootropics fun (as if they weren't fun enough already!). Obviously, due to their similarities, both Alpha BRAIN & Alpha BRAIN Instant are expected to work very similarly. Yet, I have slightly more confidence in the Instant formulation.
Alpha BRAIN Instant > Alpha BRAIN