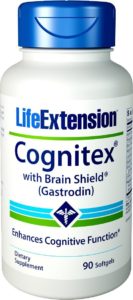 Today you reflect: things have been going more or less well (I mean you're still alive, right?), your legs are still moving, your heart's still beating, you have a job that, while annoying at times, is still a job, and that is something to be grateful for; you have kids who are going to college, a partner you love and trust; and as you're reflecting on these things…
…your head falls off.
And it falls off because today you are officially old.
It happens to everyone and it happens suddenly: You're thinking, remembering, when all of a sudden you realize: Wait, what? I don't remember anything. How did I get here? WHY am I here??
Don't panic: This is natural. But don't also give up, for there are natural methods to putting your head back together. One of those methods happen to be the subject of this review.
About Cognitex
Life Extension provides "Comprehensive Brain Support" with Cognitex, a brain supplement that supports the brain's defensive and regenerative mechanisms.
Cognitex comes with two basic options: w/ Pregnenolone, a prohormone neurosteroid demonstrated to restore brain function, or w/o Pregnenolone.
Quality and Quantity: Cognitex fits a number of premium, patented brain ingredients in its hefty 3-pill serving size formula.
Cognitex Ingredients

Ingredients
Amount Per Serving
Alpha-Glyceryl Phosphoryl Choline (A-GPC)
600 mg
Phosphatidylserine [from Sharp-PS® Green]
100 mg
Brain Shield® (Gastrodin)
50 mg
Pregnenolone
50 mg
Vinpocetine
20 mg
Leucoselect® grape extract (seed)
150 mg
BlueActiv™ Wild blueberry extract (fruit)
150 mg
Sensoril® Ashwagandha extract (root and leaf) [providing 10 mg withanolide glycoside conjugates]
125 mg
Uridine-5′-monophosphate (disodium)
50 mg
Proprietary NeuroProtection Complex Blend
125 mg
Perluxan® Hops standardized extract (cones), Rosemary standardized extract (leaf)
Serving Size: 3 softgels
Servings Per Container: 30
Other Ingredients: safflower oil, gelatin, glycerin, purified water, sunflower lecithin, sorbitol, carob color, maltodextrin, silica, modified food starch.
Directions: Take three (3) softgels in the morning with or without food, or as recommended by a healthcare practitioner.

Cognitex wears its heart on its sleeve, tossing out the whole proprietary BS for a Supplement Facts table that's: A) transparent, and B) clean. (Okay, well, there's one proprietary blend, but it's small and insignificant that I can deal.) There's an ingredient called Brain Shield here, but that might as well be the name of this product, given the neuroprotective potential of its formula. Check out the ingredients.
Cognitex Review: Ingredients
Alpha-GPC – A choline precursor to acetylcholine and phosphatidylcholine that I prefer less than citicoline, a two-part choline + uridine — however, Cognitex makes up for this by adding uridine as a standalone nootropic. More on Alpha-GPC.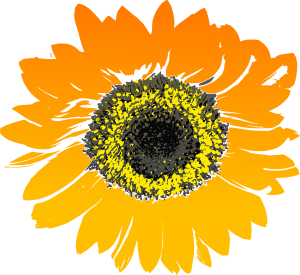 Phosphatidylserine (as Sharp-PS® Green) – Yee, Cognitex goes with the sunflower-derived stuff rather than the soy-derived PS, hopefully appeasing the Alex Jones-types who think the government is secretly trying to give our children man boobs. More on Phosphatidylserine.
Brain Shield® (Gastrodin) – Cognitex isn't make this stuff up: Research suggests gastrodin may possess significant neuroprotection and rejuvenation, increasing brain-derived neurotrophic factor in injured neural tissue.
Pregnenolone – Cognitex comes in two forms: Standard Cognitex w/ Brain Shield or Cognitex Pregnenoloe w/ Brain Shield. The latter includes pregnenolone (obviously), an endogenous steroid required for the synthesis of most steroid hormones — androgens, estrogens, glucocorticoids, etc. Re: pregnenolone's legal status as a prohormone, namely re: California's requirement for a warning label on pregnenolone products, Life Extension issued a rather sassy write-up:
"The latest governmental assault comes out of California. The sale of DHEA and pregnenolone is now illegal unless accompanied by a fear-mongering, scientifically baseless warning label."
Either way, the neurosteroid has demonstrated positive effects as a potential therapeutic agent in clinical human trials — although its oral bioavailability is somewhat questionable. More on Nootropic Legality.
Vinpocetine – Potent semi-synthetic circulation enhancer, increases delivery of oxygen and nutrients to the brain via increased bloodflow. More on Vinpocetine.
Leucoselect® grape extract (seed) – Patented extract of bioavailable procyanidins, delivering premium antioxidant neuroprotection alongside the next ingredient.
BlueActiv™ Wild blueberry extract (fruit) – Supplies anthocyanins and pterostilbene, an antioxidant similar to resveratrol except 4x more bioavailable. More on Pterostilbene.
Sensoril® Ashwagandha extract – One of the two popular ashwagandha brands (the other is KSM-66), well-researched for its GABAergic anxiolysis and relaxation — and a personal favorite of the Geeks. More on Ashwagandha.
Uridine-5′-Monophosphate – Citicoline typically gets the job done on this one for its choline + uridine set-up, but Cognitex spreads the effects out to a higher choline concentrated alpha-GPC and separate uridine addition. More on Uridine.
Proprietary NeuroProtection Complex Blend
Perluxan® Hops standardized extract – You trying to get us drunk, Cognitex?? Known for their bitter-tasting touch to beer, hops in supplement form may help promote relaxation and reduce anxiety, particularly in this patented extract form.
Rosemary standardized extract – Rosemary and hops contain compounds that have been shown to suppress inflammatory cytokines, preserving brain health and function against harmful inflammation.
Cognitex Review: Protect and Rejuvenate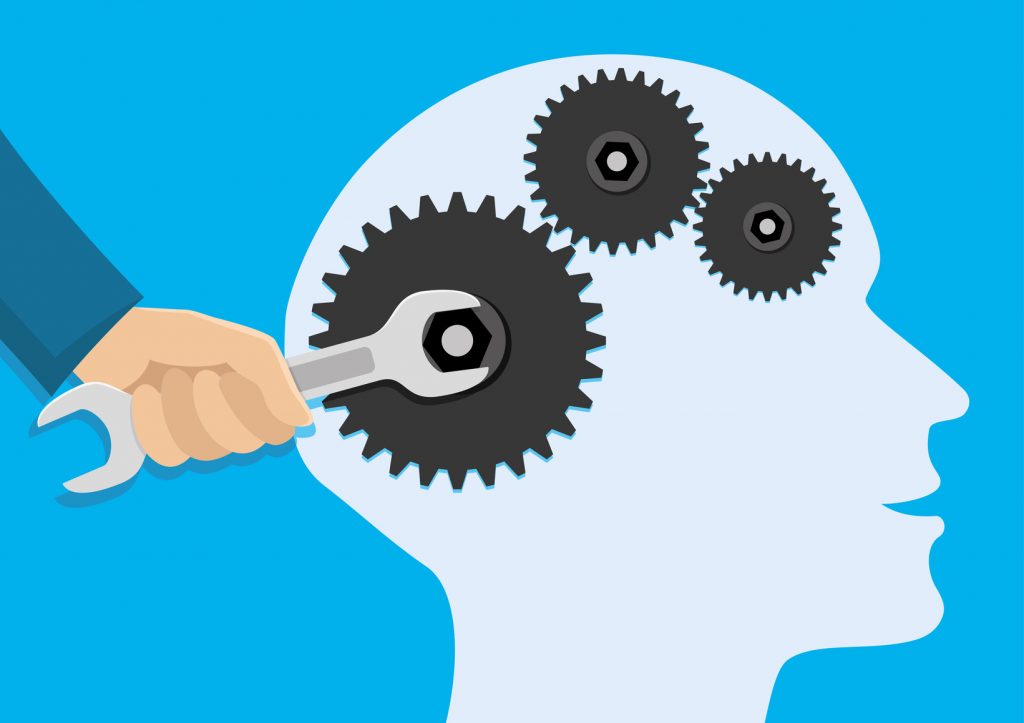 I have a highly sensitive soft-spot for nootropic products geared towards elderly cognition, namely because it targets a demographic often taken advantaged of by the supplement industry. Thus I feel the need to be extra fairer and attentive in my reviews on elderly-engaged brain supplements, such as Cognitex.
And guess what: I like Cognitex.
It's a supplement I'd buy for my grandma. (I need to trademark that slogan. That's a great supplement slogan.) And the formula features that I particularly like: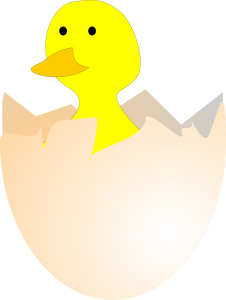 High Quality – I see a few ® signs, indicating Cognitex's preference for the good stuff.
Decent Quantity – Thanks to a substantial 3 softgel pills serving size.
Well-Researched – Not the formula itself but the ingredients it sports: They are backed by solid clinical research — even the more unique items, such as pregnenolone.
The fact that Cognitex offers two options — w/ Pregnenolone or w/o Pregnenolone — is a major plus for this formula as I'm sure there are plenty of customers who like the core Cognitex formula but aren't too thrilled about supplementing a neurosteroid. To me this indicates Life Extension's sincerity towards serving a varied user base.
The Pros
Cognitex provides qualified nootropics and neuroprotectants in a unique formula fitted with ample dosaging space ascribed to a hefty serving size.
The Supplement Facts displays Cognitex's quality well, showing (for the most part) each individual ingredient dosage and patented extract brands.
Cognitex provides two options: w/ Pregnenolone or w/o Pregnenolone — widening its user base to include customers against prohormones.
The Cons
Cognitex is great for long-term brain health and recovery but may not affect acute brain power and cognition to the likes of mainstream nootropics.
The Other Ingredients list is on the higher end, and Cognitex could skim a few fillers, e.g., maltodextrin.
Pricing
$35.99 for 90 capsules, a 3-day supply
$1.20 per serving
Who Takes Cognitex?
The emphasis on "Comprehensive Support of Youthful Cognition and Memory" seems to indicate that Cognitex is geared towards older men and women looking to rewind the age-related impairments on their cognition. Personally, I'm not waiting until I'm older to take this supplement and may keep it on hand if (God forbid) I experience another concussion or TBI-related event.
Where to Get It
You can buy Cognitex directly through the manufacturers as well as various 3rd party retailers, including Amazon (who features Cognitex as an Amazon's Choice product), Vitamin Shoppe, iHerb, Walmart, and more.
Conclusion: Does Cognitex Work?
Yes, for age-related cognitive decline, Cognitex works.
For acute boosts on focus and attention? Not so much, at least not for the average nootropics user. But that's okay: Cognitex doesn't sell itself under the pretense of boosting focus or maximizing your Limitless potential (which is a claim many supplements make that makes zero sense), instead maintaining the stance that Cognitex is primarily for older men and women experiencing diminished cognition.
In this sense, Cognitex is more cognitive rejuvenation than enhancement.
Final Rating
Formulation Strategy

Brainpower Benefits

Brain Health Benefits

Transparency

Quality

Value

Average