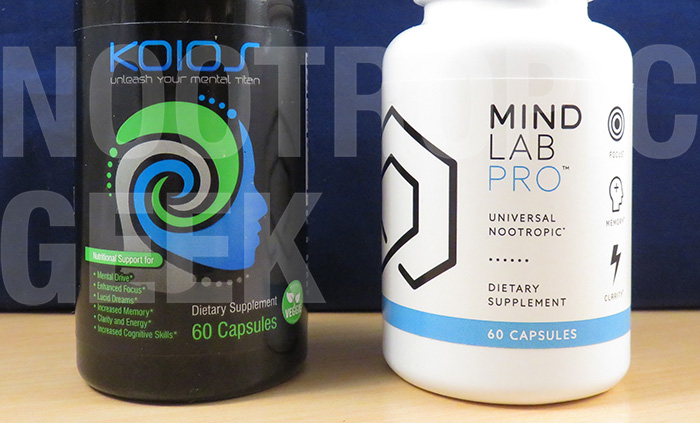 I may have my history wrong, but aren't all of the Titans dead?
Or are we still under the assumption that Greek mythology was just a myth?
Either way, one Titan seems to have slipped away: Coeus (or KOIOS), Greek Titan of query, questioning, & intellect. Only thing is, ol' KOIOS must have been hiding underground for far too long, because the world isn't quite the same as it used to be: We drive cars now, not horses. Gyros come with fries, not figs. And mind-altering substances are far more advanced & potent, a key example being Mind Lab Pro.
Having said that, does KOIOS stand a chance in this brave new world?
Or is Mind Lab Pro the new class of Titan?
Formula Design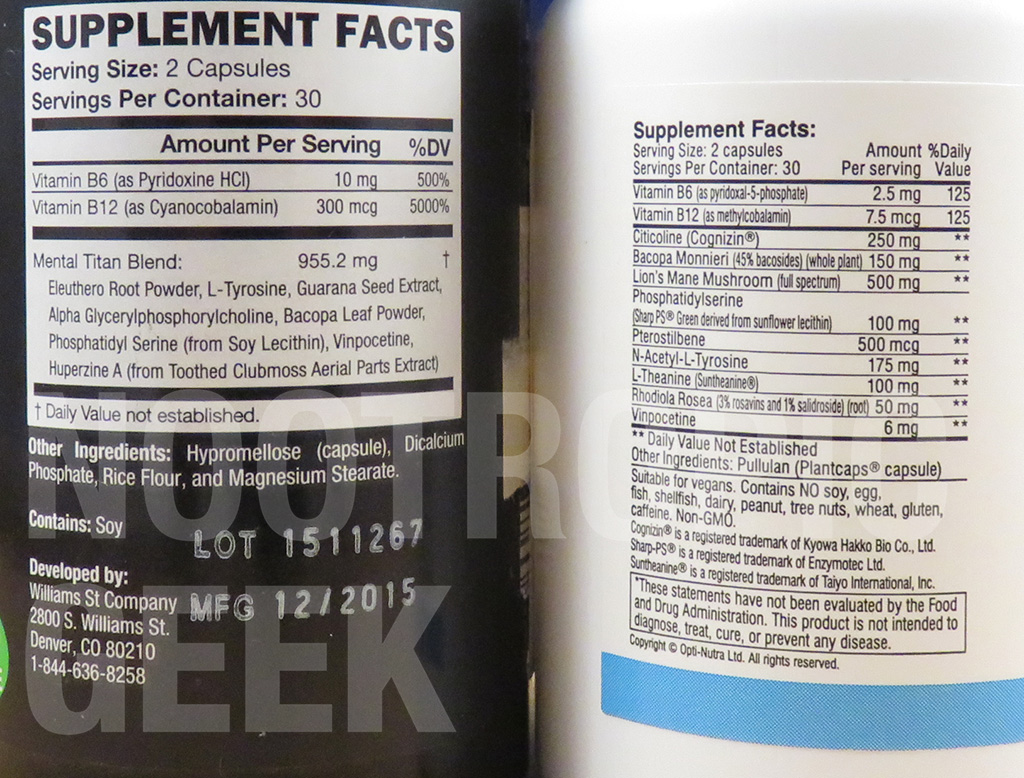 Two supplements, both with 2 capsule servings, 30 servings per container. How then does one product supply more nootropics with higher dosages than the other, given that they're both operating in the same amount of space.
The answer: Rice Flour (or lack thereof).
I'll give you a second to spot out which product is using this unnecessary filler (hint: Look in "Other Ingredients"). Now let's start with that product to kick off this comparison review:
KOIOS: Mental Titan of Cheap Intellect
Strictly in terms of ingredient selection, KOIOS reads like a premium-grade nootropic supplement with a clear plan of action. Altogether, it has the:
Adaptogens – Eleuthero + L-Tyrosine
Memory Support – Alpha-GPC + Bacopa
Brain Fuel – Vinpocetine + Huperzine A
Stimulation – Caffeine (from Guarana Seed)
Combined, these ingredients may synergy for healthy, anti-stress, brain-fueled focus, hitting on various angles on brain form & function. Yet, for reasons I'll discuss in the "Potency & Quality" section down below, KOIOS' formula ultimately fails to execute (SPOILER ALERT: KOIOS has low potency, poor quality ingredients). Read my in-depth review on KOIOS.
Mind Lab Pro: Unlimited Power!
It isn't that Mind Lab Pro operates like a well-oiled machine. Rather it's your brain that becomes lubricated machinery after taking this supplement, for its comprehensive cover on brain biopathways. Mind Lab Pro's slogan is "100% Brain Power" which is essentially achieved through activating the following pathways:
Energy
Chemicals
Bloodflow
Brainwaves
Neuroprotection
Regeneration
The mind is finicky and high maintenance. Mind Lab Pro offers high levels of maintenance with its diverse list of top quality nootropics (again, I'll cover this below). And Mind Lab Pro is always maintaining itself, adding ingredients, removing others, to stay up-to-date with current nootropic research. It would seem that MLP's endgoal is… Unlimited power! Read my in-depth review on Mind Lab Pro.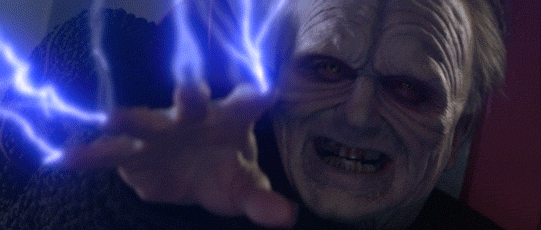 Unique Features
Typically, in this section I list, for each product, features that are not only unique to their respective formula but of exceptional quality, value, etc. Mind Lab Pro earns itself a long list of unique features for providing a formula that's full of high-quality, high-value ingredients. KOIOS, compared to Mind Lab Pro, doesn't offer much in the way of uniqueness and quality.
With that in mind, I'm lowering the bar a little to be inclusive of all supplements in this review, starting with:
KOIOS
Eleuthero Root Powder. Eleuthero extract would've been better, but I'll still take this sweet*, anti-stress adaptogen (like cool sweet, not sugary sweet).
Alpha-GPC. While I'm partial to Citicoline for its nootropic multi-actions, Alpha-GPC has a denser concentration of brain healthy choline.
Guarana Seed (Caffeine). KOIOS won't spell it out, but I will: Guarana has caffeine. Lots of it. Odds are this "Guarana extract" is primarily caffeine.
Huperzine-A. Mind Lab Pro used to carry this brain booster (replacing it with B12), but KOIOS is holding onto it for its pro-memory, acetylcholine protecting bio-actions.
Mind Lab Pro
B Vitamins. P-5-P form of Vitamin B6 (better than Pyridoxine HCl). Methylcobalamin form of Vitamin B12 (better than Cyanocobalamin).
Cognizin® Citicoline. Cognizin is a well-researched brand of Citicoline, a multipurpose mental-supercharger, quality source of choline & cytidine.
Bacopa Extract (45% bacosides). Ayurveda adaptogen herbal extract with pro-memory benefits, standardized to a potent 45% bacosides, baby.
Lion's Mane Mushroom (full spectrum). Believed to promote nerve growth factor (NGF), Lion's Mane may provide a cushion of long-term brain support.
Sharp-PS® Phosphatidylserine. Sunflower-derived Sharp-PS brand of Phosphatidylserine, none of that icky soy-derived stuff (as seen in KOIOS).
Pterostilbene. Similar to the more popular Resveratrol, except Pterostilbene is 4x more bioavailable than Resveratrol.
N-Acetyl-L-Tyrosine. KOIOS has regular L-Tyrosine. Mind Lab Pro has the bio-active N-Acetyl-L-Tyrosine form.
Suntheanine® L-Theanine. Patented form of an all-time favorite nootropic, L-Theanine promotes alpha brainwaves for relaxed focus.
Rhodiola Rosea Extract (3% rosavins, 1% salidroside). Mind-body performance enhancing Rhodiola, supplied in a potent 3% rosavins, 1% salidroside extract.
Potency & Quality
The largest divide between KOIOS and Mind Lab Pro is in the quality of their ingredients. For instance, take a look at the ingredients shared by each supplement: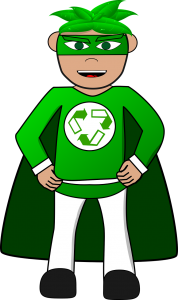 Vitamin B6. KOIOS has Pyridoxine HCl; MLP has P-5-P.
Vitamin B12. KOIOS has Cyanocobalamin; MLP has Methylcobalamin.
Tyrosine. KOIOS has L-Tyrosine; MLP has N-Acetyl-L-Tyrosine.
Bacopa. KOIOS has Bacopa Powder; MLP has Bacopa Extract.
Phosphatidylserine. KOIOS has soy PS; MLP has sunflower PS.
Even Citicoline is an arguably better nootropic than Alpha-GPC.
Yet, it's not just quality that KOIOS screws up. Quantity also becomes an issue with this supplement when you factor in the proprietary nature of its blend–which essentially hides KOIOS' individual ingredient dosages–and the Rice Flour, as I mentioned earlier.
KOIOS' ingredients in the hands of a more detail oriented manufacturer could have produced an impressive nootropic stack. But issues with quality & quantity ultimately set them back, especially against Mind Lab Pro, which demonstrates outstanding quality.
Value: KOIOS vs. Mind Lab Pro

Price
Servings
Price Per Serving
KOIOS
$44.95
30
$1.50
Mind Lab Pro
$65.00
30
$2.17
KOIOS or Mind Lab Pro: Which is better?
KOIOS is a good idea.
That's about as condescending & back-handed as you can get in these reviews: This [PRODUCT] means well, but… KOIOS may or may not "mean well" but that has very little with what it ultimately churns out: An impressive list of well-researched nootropics, held back by poor design choices and cheap ingredient forms. On the other hand, KOIOS is backed by decent customer reviews, so if you want to do the idiotic thing of trusting everyone else over me, be my mf guest.
Mind Lab Pro is 100% power.
"One hundred percent" isn't quite Unlimited POWER! but it's a close second. I wouldn't be at all surprised to learn that Emperor Palpatine kept a hidden stash of Mind Lab Pro somewhere deep in his offices (the Death Star must have some kind of pharmacy, right?). With most supplements, slogans & catchphrases usually come across as annoying & hyperbolic. Yet, Mind Lab Pro convincingly backs up its "100% Brain Power" claim with its highly potent, high quality formula.
My Recommendation
If you haven't figured it out by now, I recommend KOIOS over Mind Lab Pro.
HA! Weren't expecting that were you!!
Of course, I'm just joshing around with you gullible degenerates. Mind Lab Pro is the nootropic of choice between these two products. In fact, if you read my 2019 Best Nootropic Supplements list (that's "best nootropic supplements of 2019″–not two thousand and nineteen supplements), you'd see that Mind Lab Pro is my nootropic of choice in general.
Thus far there hasn't been a product to come along and best it–although, there are some that have come close. KOIOS doesn't come close, unfortunately. But it could, if it didn't try to cut so many corners for a profit. Because of that, they get this:
Mind Lab Pro > KOIOS
If you you'd like to learn more about Mind Lab Pro and other information on Mind Lab Pro's ingredients, hit the following link: Click here to learn more about Mind Lab Pro.