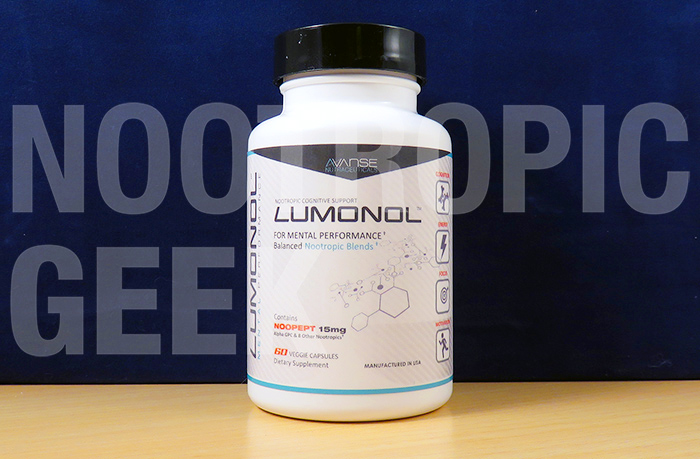 Just like the "invisible man" lives in a shut-off section of an NY basement, hidden from the world, the brain sits in its murky cranial cavity, hidden from the atmosphere.
Siphoning off power from the Monopolated Light & Power Company to light his 1,369 light bulbs strung up along the basement ceiling, listening to Louis Armstrong jazz, the invisible man hibernates in his invisibility, poised for action.
Likewise, the brain siphons "power" from metabolic energy stores, ranking as the highest energy-demanding organ in the body.
In NY real estate terminology, this is called "squatting."
But in biology, it's simply called… well, "biology." Because without it we wouldn't have biology. Thus, while the invisible man subsists by taking advantage of faulty societal loopholes, the brain requires active inputs of energy to keep its lights lighting.
Which is why we have brain supplement stacks such as (the aptly named) Lumonol.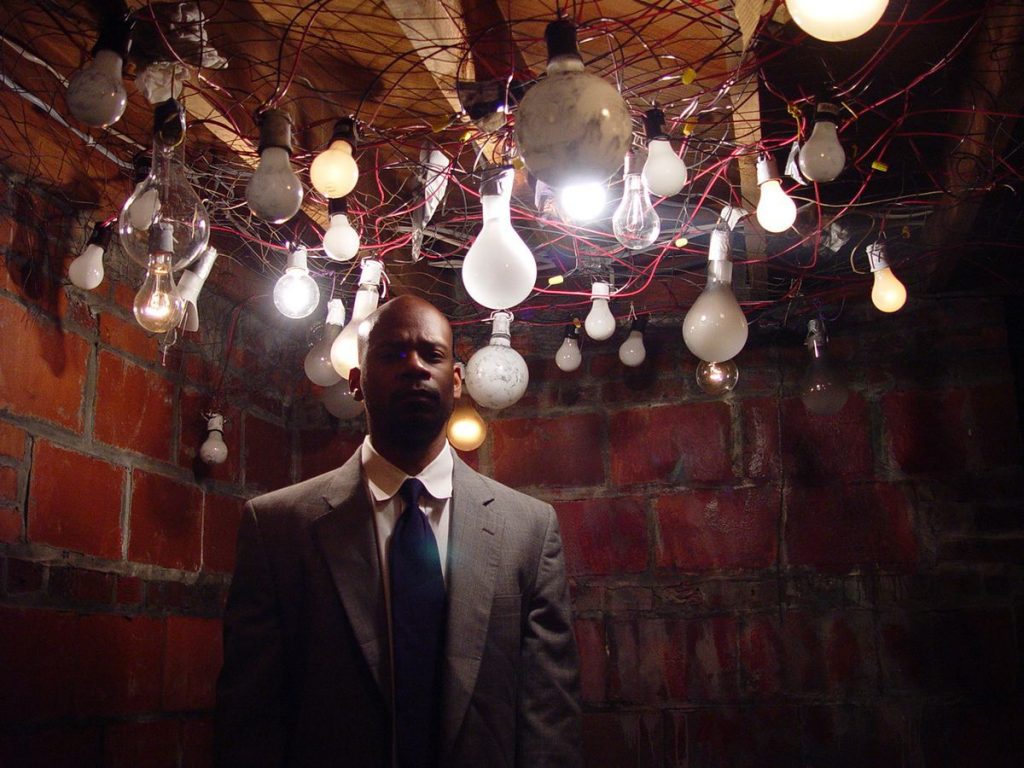 Let's check out the review of this illuminating brain stack:
About Lumonol
Manufactured by Avanse and sold through their website, Lumonol an über-modern, über-cool nootropic stack of 10 well-chosen nutraceuticals.
Combined, these ingredients form a smart pill product designed to enhance Focus, Energy, & Memory.
While all-natural stacks are all the craze these days, Lumonol sneaks in one synthetic compound known as Noopept, which is a Racetam-like cognition booster.
Lumonol Ingredients

Ingredients
Amount Per Serving
 Vitamin B12 (Methylcobalamin)
250 mcg (4166% DV)
Focus Blend
515 mg
 Phosphatidylserine
**
 Acetyl L-Carnitine
**
 L-Tyrosine
**
 Noopept
**
Energy Blend
430 mg
 Panax Ginseng
**
 Hordenine
**
 Guarana
**
Memory Blend
170 mg
 Ginkgo Biloba
**
 Alpha GPC
**
Serving Size: 2 Vege Capsules
Servings Per Container: 30
Other Ingredients: Rice Flour, Vege Capsule
Directions: 2 capsules daily with breakfast.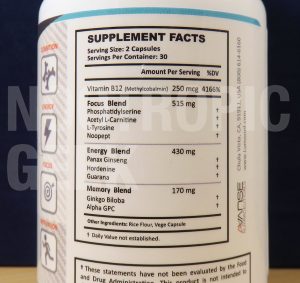 My Lumonol Review
Three descriptive blends in a clean veggie capsule. That's how you formulate quality supplements, my friends. But how do the ingredients check out? Time for the mini reviews:
Vitamin B12 (Methylcobalamin) – Right B12 form (methylcobalamin > cyanocobalamin), but wrong B vitamin for mood & cognition (B6 > B12). Or, you know what: B12 is the wrong B vitamin, but in the right form. There. Let's end on a positive note. B12 is for brain health more than function, and Methylcobalamin is the good stuff. More on Vitamin B12.
Focus Blend
Phosphatidylserine (PS) – Great for memory, brain chemicals, & brain membranes, backed by a, believe it or not, FDA-qualified health claim. That's how you nootropic, son. More on Phosphatidylserine.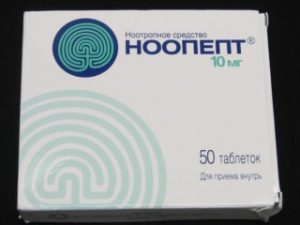 Acetyl L-Carnitine – ALCAR is the right form here, but it's not necessarily great for "Focus." More for mitochondrial brain power, particularly among ye olden folks. More on ALCAR.
L-Tyrosine – Common energy drink ingredient & natural amino acid that depletes during stress. Supplementing tyrosine helps combat the deleterious effects of stress during stressful conditions (e.g. exam day). More on L-Tyrosine.
Noopept – Relatively under-researched among other Racetam-like nootropics, but shown to promote mental stimulation, neural transmission, & memory formation/recall. More on Noopept.
Energy Blend
Panax Ginseng – Quickened muscle recovery. Reduced fatigue. Improved cognitive performance. Ginseng has many benefits, the sum of which may boost energy. More on Panax Ginseng.
Hordenine – Believed to stimulate the "adrenaline rush" response for more energy & concentration, but research has yet to coagulate into anything definitive.
Guarana – Major source of caffeinated stimulation, yet some research indicates Guarana may have cognitive enhancing benefits independent of caffeine. More on Guarana.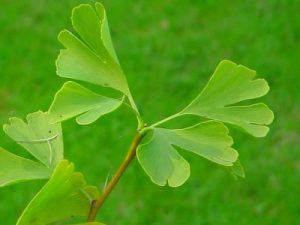 Memory Blend
Ginkgo Biloba – Ginkgo is all the craze among the older folk for its circulatory effects, but the herb may supply brain-boosting benefits to all ages, sharpening attention spans within 2-3 hours upon consumption. More on Ginkgo Biloba.
Alpha GPC – Popular choline donor nootropic for memory, learning, & cellular membrane health. However, Citicoline would have been the better choice. More on Alpha GPC.
Lumonol: Focus + Energy + Memory
Lumonol claims to have "the worlds most effective nootropic with powerful brain enhancing properties"–which isn't the most convincing claim considering the lack of a possessive apostrophe on "worlds." But I'm not here to grammar Nazi the product's marketing team.
I'm here to nootropic Nazi the product's formula.
And guess what, my geeks: This product's formula is bangin'.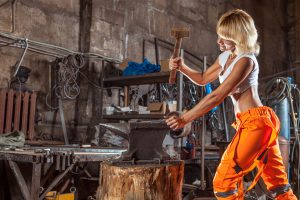 Even the B Vitamin is on-point, using the appropriate methylcobalamin form (even though B6 is an altogether better nootropic than B12). Yet, most of the product's power comes from its 3-in-1 blends, which are:
Hey, a floating light bulb!

Focus Blend – Starring Noopept, a notable Racetam-like drug that requires a small dosage for effect, surrounded by brain-boosting PS & focus-protecting (via stress reduction) L-Tyrosine. ALCAR sets the edge for older consumers.

Energy Blend – Ginseng reduces fatigue. Guarana spikes (caffeinated) energy. Of Hordenine I'm not the biggest fan, but it seems to stimulate "fight-or-flight" brain chemicals for, yes, enhanced energy output.
Memory Blend – PS & Noopept seem to already support memory, but this blend adds Ginkgo for immediate memory boosts & Alpha GPC as a choline donor to synergize with with Noopept.
Altogether, these blends stack up well, covering various angles on brain health & cognition. And while I'm not a fan of the "proprietary blend" layout across the Supp Facts, I am a fan of the overall dosages set out for each blend. There are adequate milligrams for each ingredient to have an effect–although, I do have to question the quality of Ginseng & Ginkgo. They seem to be in plain powder form, as opposed to potent, easy-to-absorb standardized extracts.
Due to the overall well-designed structure of the formula, this isn't a huuuge problem, but it deserves to be pointed out. Because I'm a nootropic Nazi.
And that's what nootropic Nazis do. They point out… things.

The Pros
Lumonol stacks up 10 diverse ingredients for 3 cognitive benefits: Focus, Energy, & Memory.
All-natural ingredients, with exception to safe, lab-synthesized Noopept.
The prop blend madness isn't a Pro, but the overall dosages are.
Some strong reviews online that appear legit to The Geek
The Cons
Lumonol makes a couple questionable decisions, siding with the wrong B Vitamin & risky, under-researched Hordenine.
Ginseng & Ginkgo are awesome nootropic herbs, but are even awesomer in extract form.
Despite the overall dosages, the prop blend madness is still a Con.
Pricing
$79.98 to buy 60 capsules, a 30-day supply
$2.67 per serving
Who Takes Lumonol?
Lumonol's slick Silicon Valley-style design appeals to the techie-entrepreneur-academic type. Specifically, Lumonol's ad states:

Essentially, a bunch of buzzwords related to being a busy cool dood or doodette in the 21st century.
Where to Get It
Lumonol is available online through the Lumonol website.
Conclusion: Does Lumonol Work?
Professional design. Professional appearance. Professional formula.
Lumonol is a professional nootropic, sporting one of the original nootropics (Noopept) in addition to a number of brain healthy herbs, compounds, & vitamins… well, vitamin. The sum total being a nootropic stack that not only helps professionals compete in the work-/school-place, but bolsters brain health for anyone with a brain.
While $79.98 may seem like a heavy price-tag, I have to say it beats spending any money on a shoddy nootropic stack.
Lumonol is far from shoddy, my friends.
Final Rating
Formulation Strategy

Brainpower Benefits

Brain Health Benefits

Transparency

Quality

Value