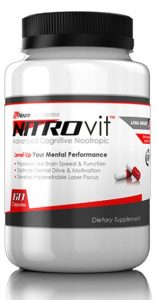 Everyone knows the type:
The wake-up-at-5:30am-cook-family-breakfast-go-to-work-early-leave-work-successful-cook-family-dinner-volunteer-opportunity-seeking-community-charity-donating-healthy-eating-marathon-running-daily-swimming-long-book-reading-ya-ya-yaaaa type.
And the worst, most annoying part about these types: They're awesome.
But the next time you're spying on one of them to learn their secrets, take note of the supplements their slyly consuming. Odds are you'll see NITROvit.
About NITROvit
NITROvit covers plenty of nootropic ground, addressing various biopathways with its well-crafted "Advanced Cognitive Nootropic" formula.
Archie Marks, Founder & CEO of Neuro Laboratories, formulated NITROvit with the intent to alleviate issues pertaining to focus & memory.
NITROvit may be stacked with NITROamp, a Caffeine + L-Theanine duo stack, but I'm not entirely confident that this is at all necessary.
NITROvit Ingredients

Ingredients
Amount Per Serving
 Vitamin B6 (as Pyridoxine HCl)
20 mg
 Vitamin B12 (as Cyanocobalamin)
150 mcg
 Bacopa Leaf Powder
250 mg
 Oat Straw Herb Powder
250 mg
 Acetyl L-Carnitine
200 mg
 CDP Choline (Citicoline)
150 mg
 Phosphatidyl Serine
120 mg
 Caffeine Anhydrous
100 mg
 Alpha Lipoic Acid
100 mg
 L-Taurine
100 mg
 Vinpocetine
20 mg
 Huperzine A (from Club Moss Extract)
150 mcg
Serving Size: 2 Capsules
Servings Per Container: 30
Other Ingredients: Microcrystalline Cellulose, Magnesium Stearate, Silicon Dioxide, Gelatin, FD&C RED #40, Titanium Dioxide.
Directions: For optimum results, take two NITROvit capsules per day. For best results, use for 90 days and assess your core cognitive functions. You should note distinct differences in the following areas (according to NITROvit's manufacturers):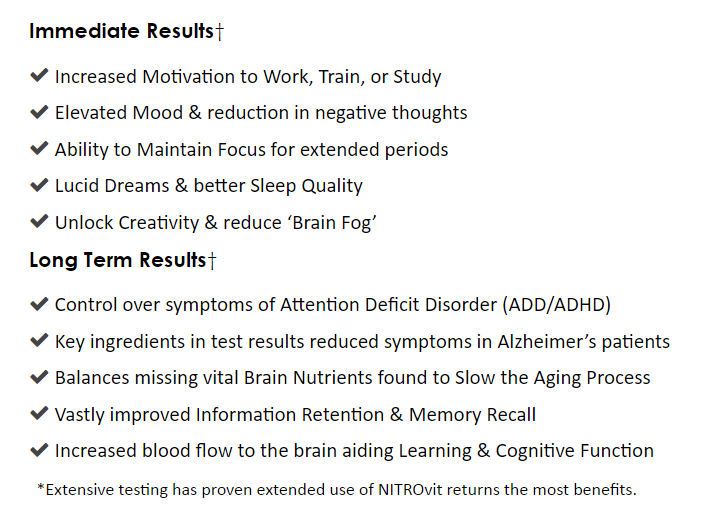 This is a long list of benefits full of fairly bold claims. Let's see if this review comes to the same conclusions:
B Vitamins – I'm giving a "B" grade on the B vitamins: NITROvit uses the right Bs for cognition & mood, but wrong forms (P-5-P & Methylcobalamin are the right forms). More on B Vitamins.
Bacopa Leaf Powder – Bacopa is the student's nootropic, promoting knowledge retention, mental performance, & mood balance. Yet, this cheap non-extract form is questionable. More on Bacopa.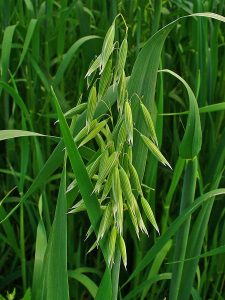 Oat Straw Herb Powder – Cheap non-extract again, but a great multi-functional nootropic herb for relaxation & creativity via alpha-2 brainwave boosts. More on Oat Straw.
Acetyl-L-Carnitine – ALCAR is the right L-Carnitine form for neurotransmitter regulation & brain cell power. Research suggests men & women benefit most from ALCAR. More on ALCAR.
CDP Choline – CDP Choline, or Citicoline, is a jack of all trades, working as an acute mental supercharger & long-term health protectant. Supports an all-around healthy brain ecosystem. More on Citicoline.
Phosphatidyl Serine – Awesome companion to Citicoline for further multi-angled brain enhancements, earning the nootropic a bona fide FDA health claim. More on Phosphatidylserine.
Caffeine Anhydrous – Have you seen this? Have you heard of this? Odds are you're drinking (or have already drunk) some caffeine today. Mental stimulant. Not a nootropic. More on Caffeine.
Alpha Lipoic Acid – Also not a nootropic, but may have brain health benefits for older peeps facing the downside of cognition. More on Alpha Lipoic Acid.
L-Taurine – NITROvit is appealing to the college-aged energy drinkers with this one. L-Taurine is not a nootropic, but may work as an antioxidant & slight sedative. Not a bad ingredient. More on Taurine.
Vinpocetine + Hup A – I'm lumping this powerful well-researched nootropic duo together for its 1-2 punch on: 1) Cerebral blood flow, and 2) Cerebral energy. More on Vinpocetine.
NITROvit amps Focus, Memory, & Energy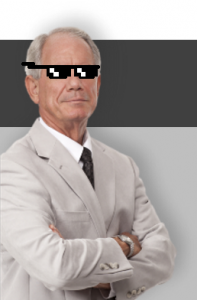 What do you do when focus & memory recall become an issue?
You become founder & CEO of a supplement manufacturing company and formulate an "Advanced Cognitive Nootropic" to cover immediate & long-term cognitive performance. Or at least that's what Archie Marks, Founder & CEO of Neuro Laboratories, did when he devised NITROvit.
As the list of benefits above (below the Supp Facts) indicate, NITROvit intends to maintain immediate & long-term cognitive health–particularly as they apply to academic & workplace functions.
Key features include:
Multiple Brain Biopathways – Citicoline, PS, Bacopa, Vinpocetine, Hup A, etc. etc. each address a separate nootropic bio-action.
Non-Nootropic Boosters – ALCAR, NALT, & Alpha Lipoic Acid aren't true nootropics, but they may help brain health.
Caffeinated Stimulation – Many nootropics abuse this ingredient, often negatively affecting how a formula reviews. But NITROvit doesn't place too much emphasis on its caffeine content.
What's wrong with caffeine?
Combined, these benefits mix for in-the-moment focus & energy with long-term neuro-structural support. Overall, the ingredient choices are smart with very little overlap, but I can't resist feeling dismayed by a few other choices made by the manufacturers–such as a few ingredient forms & dosages.
The B Vitamins, Bacopa, Oatstraw–all of these are solid nootropics, but supplied in inferior forms in this formula. Likewise, Oatstraw, ALCAR, & Citicoline all need more milligrams to reach Critical Mass Dosages–perhaps requiring users to double down on the NITROvit dosage (and consequently double down on the price as well).
Despite these flaws, NITROvit is a strong enough formula with strong enough nootropics to warrant the interest. It's rare to find such awesome nootropics packed together in the same pill.
What about NITROamp?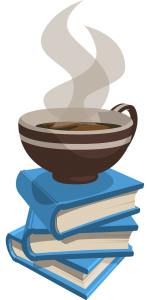 What is NITROamp? NITROamp is a separate nootropic formula in Neuro Laboratories' NITRO series claimed to work as a supplementary formula to the NITROvit supplement–although, NITROamp also works as a standalone stack. The two ingredients it sports are:
Caffeine Anhydrous
L-Theanine
Essentially amounting to a cup of green tea condensed into a capsule–minus the other bio-active benefits of green tea (e.g. ECGC). Additionally, NITROvit already contains Caffeine, so it's somewhat puzzling that NITROamp is viewed as a stacking option for NITROvit.
My take: NITROamp isn't a bad Caffeine + L-Theanine duo, if you're down for the relaxing energy of green tea. At best, it's healthy energy for someone trying to kick Adderall. But I wouldn't view this formula as a necessity for most NITROvit users.
The Pros
All of NITROvit's nootropic selections are on-point, as well as the non-nootropic ingredients. Nothing seems out of place in this formula.
Previous NITROvit formulas hid their ingredients under proprietary blends. The current formula eschews the shady trend, opting for Supp Fact transparency instead.
Speaking of transparency, Neuro Laboratories has a professional, information-rich website explaining the who, what, when, where, why of NITROvit.
The Cons
Despite the smart ingredient choices, the quality & quantity of some ingredients miss the mark.
The caffeine isn't outright necessary in this formula, nor is it necessary in the NITROamp formula if Neuro Labs intends for us to stack the NITRO products.
Neuro Labs offers a money-back guarantee, but only accepts unopened bottles. Sort of a BS move, considering I'll need to open the bottle to determine (dis)satisfaction.
Pricing
$58.97 for 60 capsules, a 30-day supply
$1.97 per serving
Who Takes NITROvit?
Academic & workaholic "go-getters." The theme of go-getting is strong with this brand, indicating NITROvit's appeal to competition-driven men & women.
Where to Get It
NITROvit seems to be exclusively available through Neuro Laboratories website.
Conclusion: Does NITROvit Work?
Concentration. Memory Retention. Laser-like Focus.
These are the proclaimed benefits of NITROvit, and judging by the nootropics in its formula… I'd say Heck ya, NITROvit accomplishes what it set out to do. For you, this means gaining a mental edge in the classroom & workplace–or, if you're long past the days of classes & cubicles, this means restoring & reinvigorating your mental acuity.
Admittedly, NITROvit isn't perfect. But it sets a strong example of how to cover various angles on brain health with only so many nootropics (albeit perhaps more nootropics than NITROvit can handle).
Final Rating
Formulation Strategy

Brainpower Benefits

Brain Health Benefits

Transparency

Quality

Value